Father's Back is certainly an eclectic name for a team, but it's fitting for a roster that has been around Siege for so long that they may well be considered one of the founding fathers of the scene. Created early in Year 1, when the APAC region was hardly a thought in the global audiences' minds, Father's Back has been playing competitive Siege since the game launched. When there was no formal competitive structure in APAC, the Japanese had already launched JCG Cup amateur league, inviting teams like uFF (now Cloud9) from Korea, Team Envy (now Aerowolf) from Southeast Asia, and of course, local teams like Father's Back.
Having already made a name for themselves locally, many of the players on the then-Father's Back roster were invited to the Season 3 Finals in Katowice to play as Team Japan in a show match on the soon-to-be-launched map, Skyscraper. The team then participated in the Six Invitational 2017 Asia Qualifiers, though were unable to beat uFF. Of the five players that had been in Father's Back then, three still remain -- Taku "Kakitare" Nakamura, Yuto "Apple" Ishii, and Shota "KI_N_CHI" Ikari , and were soon joined by Kenki "Kenki" Noma.
When the Pro League was introduced to APAC, Father's Back initially stayed under the radar for Seasons 6 and 7, but made their comeback with a strong run through the Challenger League in Season 8. Performing well enough to be promoted, they managed to secure a third-place finish in their debut Pro League season, even being in with a shot to qualify for the APAC Finals on the final play day.
This season, the going has been tough in the Pro League. With two games and four maps played, the team is yet to collect even a single point, and their Raleigh Major Qualifiers journey was stopped in its tracks by Cyclops Athlete Gaming and GUTS Gaming, two of the current league leaders.
However, there is a silver lining -- the team has been invited to DreamHack Valencia in the first offline tournament for the team, and this will be a great chance for them to accrue some valuable international-level experience and show the world what exactly their team is capable of. Their group is far from easy, however, with PENTA, Chaos, and a BYOC (Bring Your Own Computer) team set to join them, and the Japanese side will face a tough fight to try and make it to the knockouts.
To know more about Father's Back and their views on the APAC scene, SiegeGG spoke to Kenki prior to their appearance in Spain:
Could you tell us more about your team?
We are the oldest team by age in Japanese Pro League. Last season we placed third.
What is your opinion on Kafe, and it having replaced Oregon?
Kafe is a very interesting map to play, and it's enjoyable that there is a lot to discover. Oregon is also a map we like so it's too bad.
What would you say is the reason Kafe has hardly been seen in APAC, especially compared to other regions?
Since teams in APAC plan our strats in reference to EU pros' strats, there are still few teams who will practice the map (with us).
Your team finished on level points with third-place last season, but this season you have struggled a lot more, and still have no points. Is this due to the departure NoTimeGG (aka Hukusin) to UnsoldStuffGaming, or something more?
DustelBox, our newest player, is very promising but is just a newcomer to the Rainbow Six world, with only about three months of experience. As a result of focusing on nurturing him, we haven't achieved comfortable results in this season so far and our team also did not adjust as a whole in time (for his arrival). This DreamHack is a part of that improvement plan.
Kenki and yourself have been around for a long time -- since the launch of the game, in fact. How has the scene changed since your JCG days?
I don't feel that there's been much change, but our team has gotten better.
This will be the first LAN for your team, and it's straight to an international one, not even an APAC one. How are you preparing for it?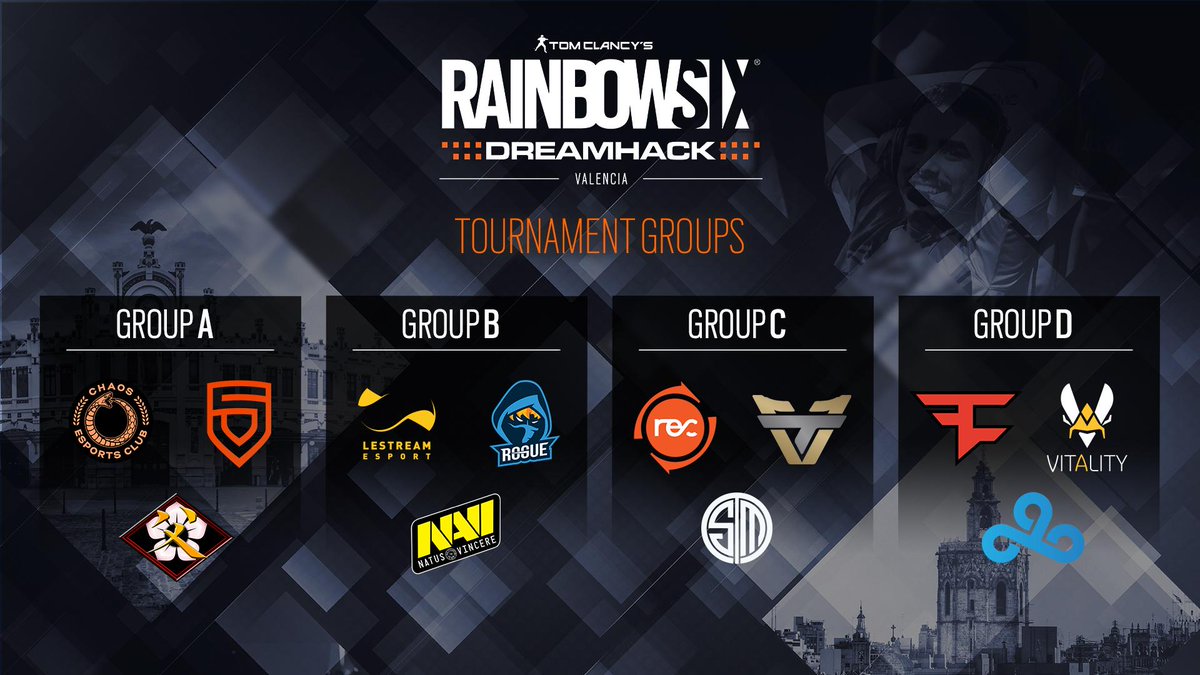 For every game, we are always constantly preparing. Also this time, since we are treating this as just one event, we will get more experience and chances to try stuff as compared to our usual play, and use this wealth of experience for our future matches.
---
Father's Back will next play in DreamHack Valencia in a group also consisting Chaos Esports Club, PENTA, and a BYOC team, though their first games are not scheduled to be broadcast.
Their roster is as follows:
Kenki, Kakitare, Apple, KI_N_CHI, and DustelBox.