With Season 10 of the Pro League just two days away, let's take a look at some of the best action and biggest news across the lower-tier leagues over the last seven days.
Allied Esports Vegas Minor
The Vegas Minor ended last weekend with the quarter-finals on Saturday and the semis and grand-final on Sunday. Two North American teams -- Rogue and SSG -- three Latin American teams -- NiP, Liquid and Team oNe -- and three European teams -- Team Secret, LeStream Esports and Chaos -- all made it this far with Rogue, LeStream and Team Liquid being likely favourites to take the tournament.
These predictions, however, fell on its head with both NA teams as well as two of the LATAM teams failing to progress any further leading to a Major qualification matchup between Secret and Liquid in the semi-finals, and an eventual grand-final game between Secret and LeStream with the British majority roster of Team Secret taking both games and their second R6 Minor title! You can read about these games in more detail right here.
Masters League Season 2 - Finals
The Polish national league came to its conclusion last weekend with a four-team, double-elimination, best-of-three map tournament with a grand final taking place at the Polsat Games Studios in Warsaw.
The previous season of the Rainbow Six Siege Masters League gave a number of surprises! Welcome to the Season 2 finals! We start (Sat/Sun) from 13:00!
Team GamerLegion and Invicta Gaming came into these Finals as the top seeds and so were expected to impress, however, while GamerLegion flew through their matches to make it to the grand final -- defeating PACT 2-1 and GoSkilla Poland 2-0 along the way -- Invicta had a much harsher time. Invicta had qualified for these finals in straight maps against PACT and Cromcodiles however here failed to win a single map themselves falling to GoSkilla and then in a rematch against PACT.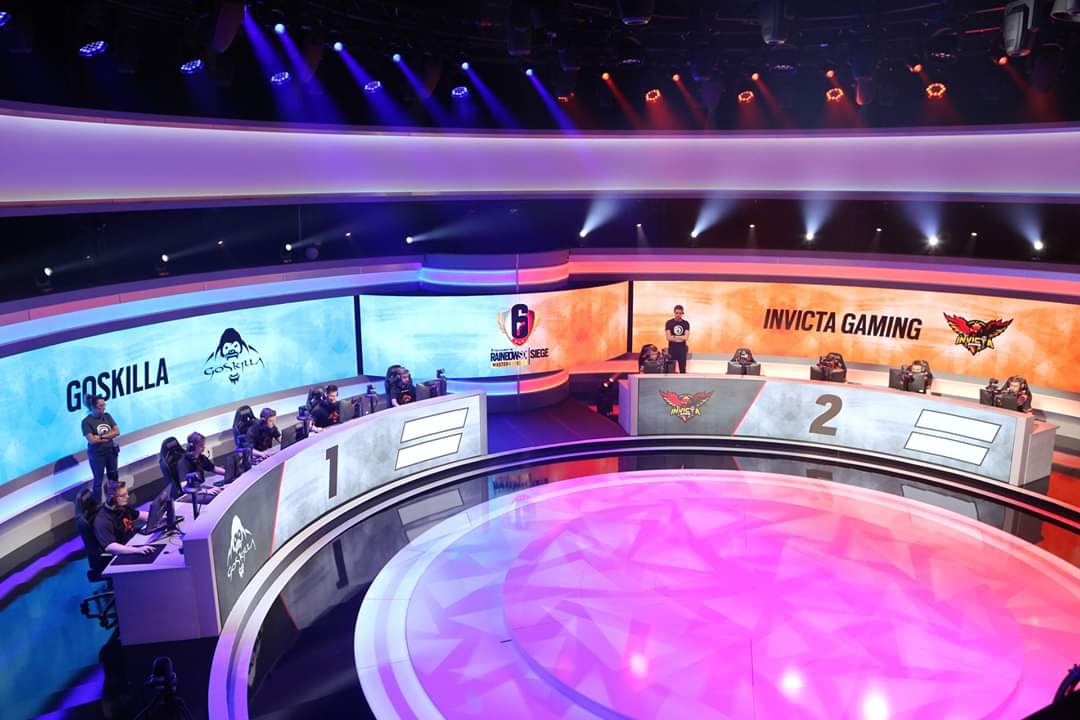 With Invicta knocked out this left a lower-bracket final between GoSkilla Poland and the reigning Polish champions, PACT, to see who would meet GamerLegion in the grand final. While this was somewhat of a close matchup with it going to three maps, none of the maps themselves were particularly close with PACT taking the game 3-7, 7-2, 7-3. This is due to Mekses leading GoSkilla to victory on Villa thanks to his 17 kills in just 10 rounds, however not being able to repeat this kill count on the following two maps in which AueR instead managed 10+ kills himself for PACT.
And so we had a rematch of the second game of the Finals, PACT vs Team GamerLegion, with the winner taking home half of the $5,300 prize pool. While GamerLegion came through the upper bracket they didn't have a map advantage in the best-of-five, however, PACT did have just a 20-minute break between series meaning GamerLegion very definitely had an advantage.
This advantage was shown straight away as they took map one, Coastline, in a straight 7-0 victory in what was the start of a pretty dominant game. PACT managed to take map two, Consulate, 8-7 as they managed to break the defence-sided trend in overtime, however, GamerLegion looked in control throughout most of the final two maps of Clubhouse and Border winning them both 7-4 and taking the series 3-1.
This now means the mixed roster of the three gamerLegion players of iqorex, namea and Rotko4, the Natus Vincere player of Saves and the orgless player of Krzok as well as their coach, morxzas, has been crowned the champions of Poland! This is particularly notable for Saves as this is his second Polish championship title in a row since he won Season 1 of the Masters League last November, as well as being the British national champion following a victory in the ESL Premiership in March on MnM Gaming.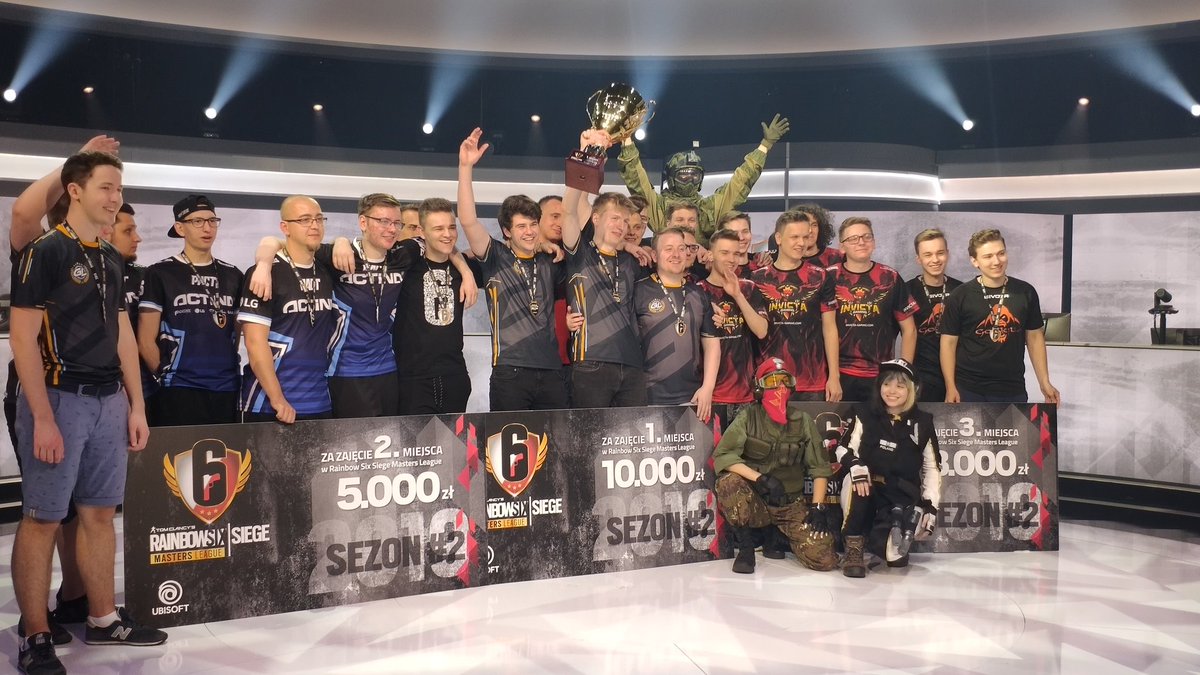 Brasileirão 2019
Last Sunday saw two BR6 games play out -- INTZ vs Black Dragons and ReD DevilS vs Immortals -- which saw the debut of three new players across the teams, their first and only games before their Pro League appearances next Wednesday.
The first game saw Black Dragons, with their new player of live, against INTZ eSports and their new player of Vnx. Both these new players did better than expected as they finished second on their team across the two maps, both with over a one k/d spread. The teams themselves, however, had a clear gap in performance with BD taking the maps 7-1, 7-4 pushing them up from fifth place to above INTZ and NiP in third place in the league.

The second game had just one new player in Cypris who joined ReD DevilS to replace the INTZ-bound player of Vnx. Cypris previously won the Challenger League way back in Season 4, however, this was his first game since turning 18 and, despite a rating of 0.81, did fit in pretty well in the team as they ended with a draw against Immortals, the second-seeded team in the region's Pro League. This 4-7, 7-4 result effectively ends Immortals' season as they sit five points off of a Finals qualification position with just two games remaining. To qualify for the Finals in July, they would need to win both their remaining games and hope that INTZ as well as either NiP or BD fail to get a single point in their remaining two games, an incredibly unlikely scenario.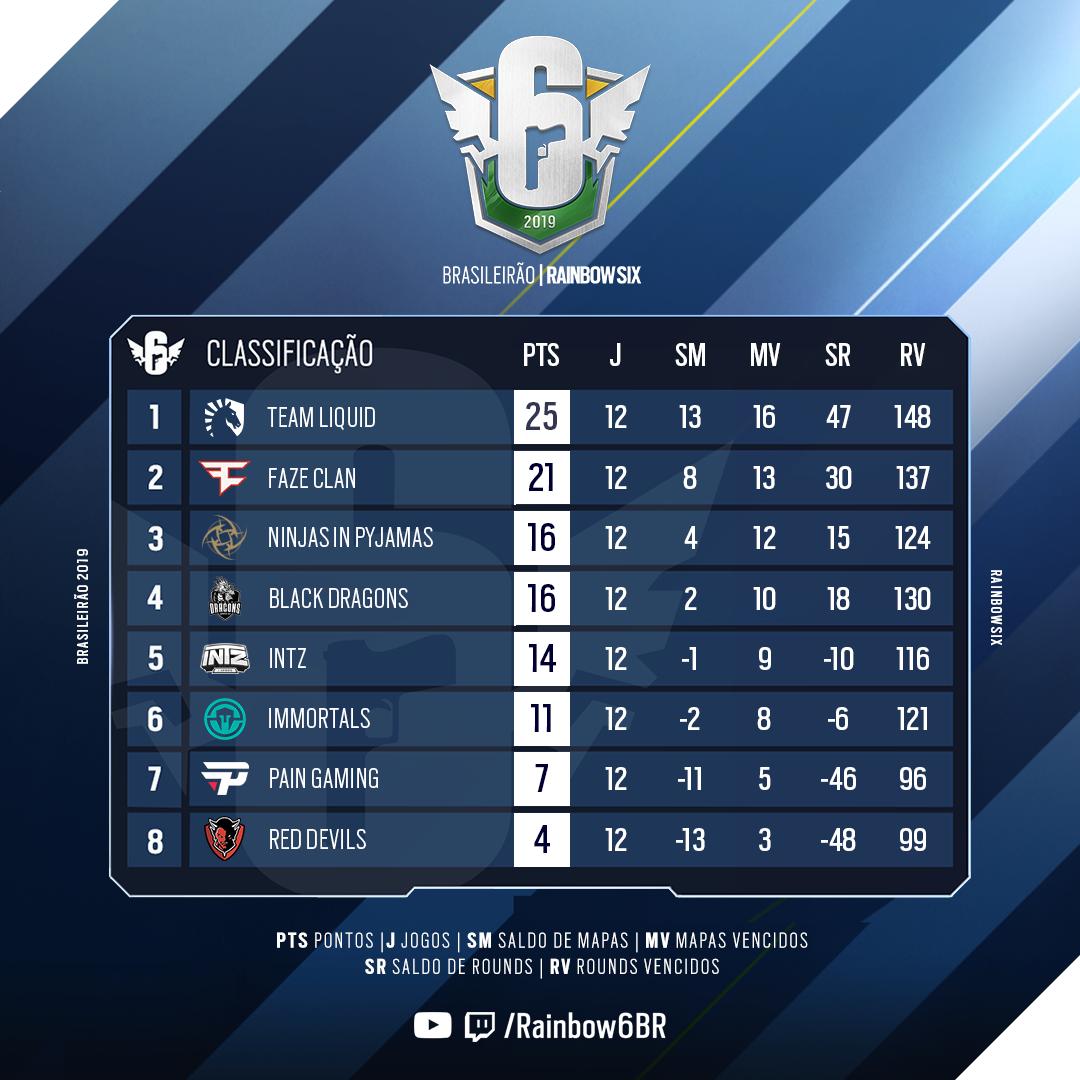 Spain Nationals: Season 1
Finally, we have the Spanish national league as four of the top five teams played off against each other. First, we had Movistar Riders, the reigning Spanish champions, vs Giants Gaming, the majority of the ex-Pro League roster of gBots, in a rematch of the ESL Masters España grand-final. Giants took the lead in this game on defence on Oregon and never let go primarily thanks to both vASS1LYY and p0Lo who achieved over ten kills in the eleven round match. This was in stark contrast to the Movistar players of Yami And ch0i who each had KD spreads of -4 and sakke who got one kill to his eight deaths certainly not helping his team to their 4-7 defeat.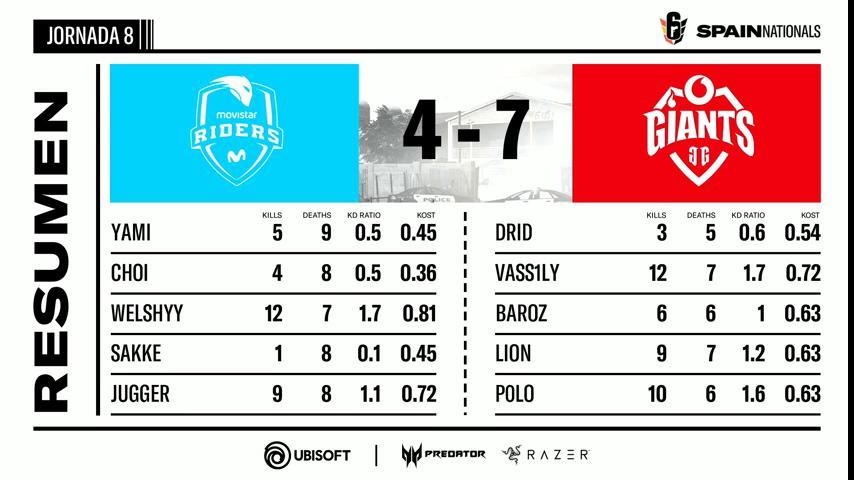 Next, we had x6tence, the only undefeated team in the league, face Dragons Esports Club, the top placed team in the league. This was clearly a hugely anticipated game for fans of the Spanish scene as the two biggest up and coming teams faced off with this being somewhat of a grudge match for the x6tence player of Wispy as he played his old team of Dragons for the first time. The matchup was mainly defensive sided as Dragons took four out of six of their opening rounds before they switched sides and x6tence attempted to take control. Here x6tence took the first two rounds before a 4k by the Dragon's player of Curr3nSy switched the tempo dramatically allowing them to take three of the four remaining rounds on attack and so the map 7-5.
This result, therefore, breaks x6tence's unbeaten record and cements Dragons place as the top dog in the league for now. With just one week left in the first half of the season, they have just Giants Gaming to face, a team who themselves will be eager to keep hold of their third place position as Team Queso close in on them.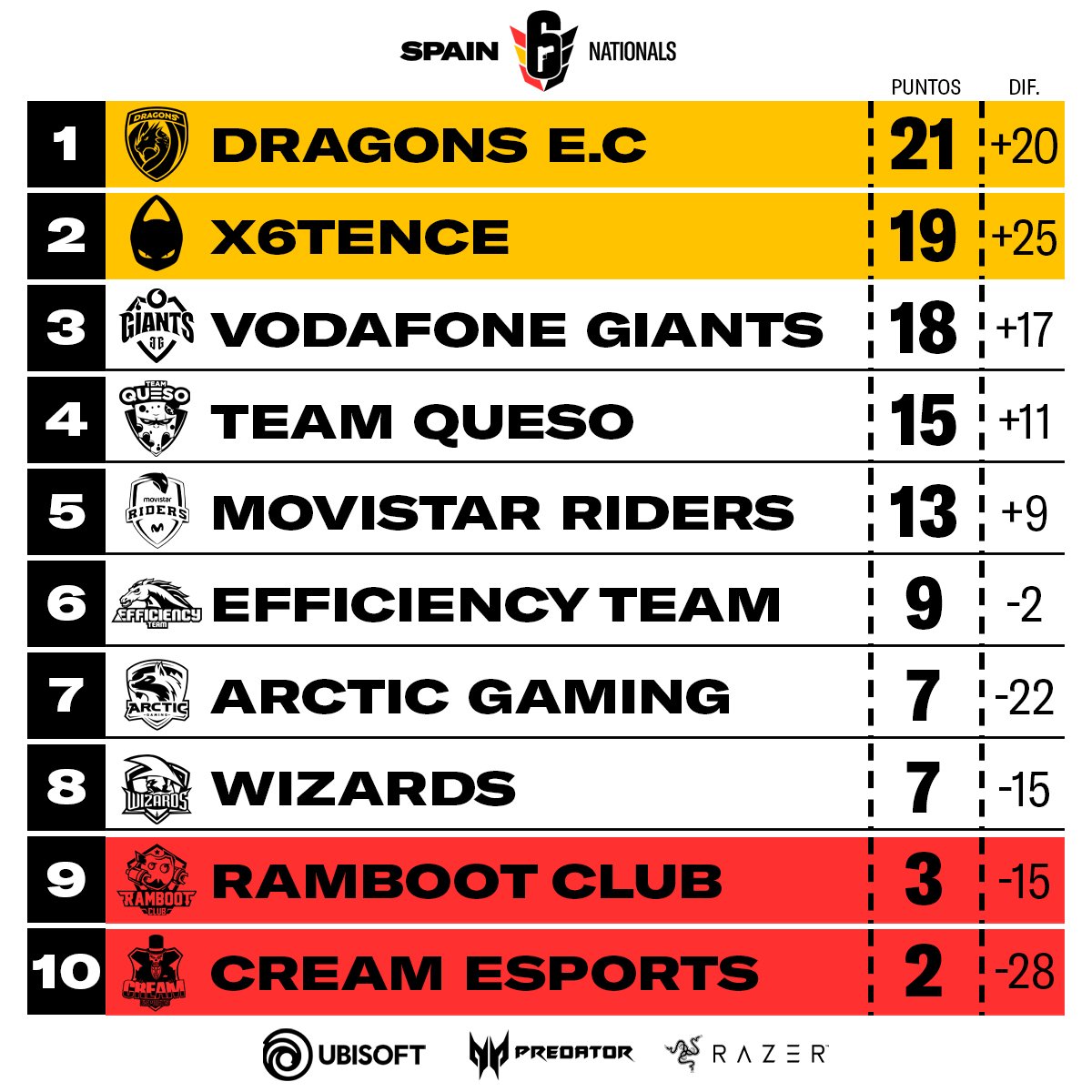 ---
And so, there's the weekly roundup of the top games from around the Rainbow Six competitive world. Check back here next week for more coverage of R6 action at all levels of play!