The conclusion of the online component of Season 9 sent eight teams, two from each region, to the Palazzo del Ghiaccio in Milan. With G2 Esports not making the trip to the Mediterranean nation, this looked like the most open finals series yet. So, who made the grade and who didn't?
Team Empire: A
Having tasted defeat in the Six Invitational grand final only three months prior, Team Empire looked to continue their Russian themed Cinderella story of Pro League.
However, the addition of Danila "Dan" Dontsov to the Russian roster in place of Artyom "Shockwave" Simakov didn't appear to immediately be working, with Dan placing dead last amongst his teammates against both LeStream Esport and mousesports during the last two games of the regular season. It was now a chance to see if more time had helped in any way.
Empire clearly struggled to separate themselves from DarkZero on Bank, as the round count remained fairly even for most of the map. Threatened with match point on round eleven after Hotancold successfully planted the defuser with all ten operators still standing, Empire dug in and arrested DZ's momentum, with Dan leading the way, aggressively contesting the default plant spot to stop BC in his tracks. Continuing on on Oregon, Empire romped to a 5-1 lead and cleared the top North American team to win the match by an 8-7, 7-3 scoreline.
Fnatic proved a more thorny issue for Empire than perhaps was expected, as the Australians made their opponents work hard on Consulate to grab a 7-4 map victory, sealing it with a flawless round. While Border went to the Australians -- by a fair margin of 7-3 no less -- no one, Fnatic especially, anticipated how dominant Empire's Club House play was going to be. Empire ran up the score, posting seven unanswered rounds to win the map and the match.

Empire now took to the finals stage to face an Evil Geniuses emboldened by their victory over FaZe. Bank couldn't separate both teams for the majority of proceedings until EG found a gap and took advantage to put themselves one map away from claiming the trophy.
Oregon was beginning to look a lot like a repeat of the Invitational final for Empire: then, after giving their all on the first map, they had run out of gas and fell away from G2 Esports. This time however, things went differently. Despite a monstrous effort by nvK to push EG over the line, the Russian squad somehow overturned three match points and winning the map to send us to the decider: Clubhouse. Clearly, fortitude and skill was not lacking at all, and Dan and Scyther combined to deny a resurgent Evil Geniuses on the tenth round of the third map.
All in all, it was a great tournament for Team Empire, as they proved everyone what the whole squad -- not just JoyStiCK or karzheka -- is capable of. Dan proved to be a solid pick-up for the Russian squad, racking up the second most Opening Kills of the tournament with 15, only two behind EG's nvK, earning himself our MVP of the event at his first LAN with the team.
Empire merit an A grade, just missing out on an A+ due to the map lost to Fnatic and how close they were to letting the final against EG slip away, before rallying to a phenomenal comeback that will be a talking point for years to come.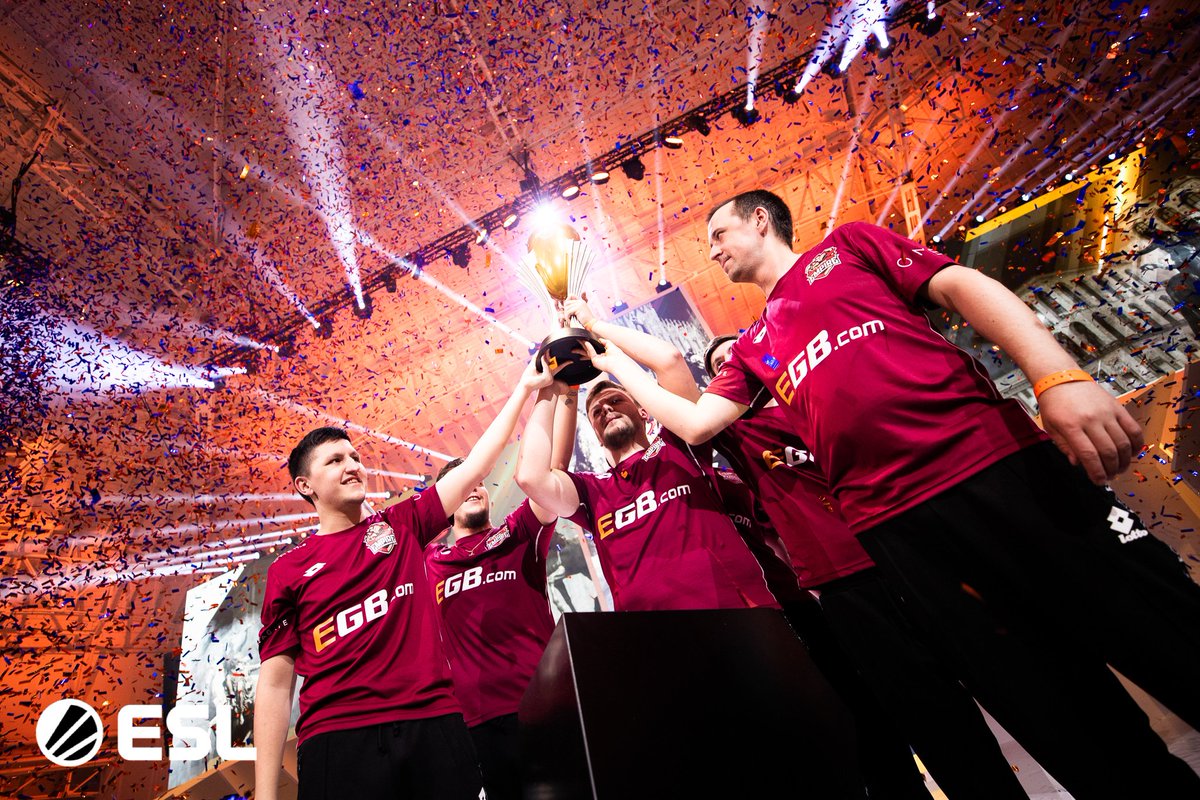 LeStream Esport: D+
Disappointingly for their fans, LeStream continued their bad run of form at offline events as FaZe Clan tore them apart, with every member of the Brazilian squad at least ending the match on par in terms of Kill/Death ratio, led by Astro with an incredible 1.81 K/D.
In contrast, four of the five LeStream players failed to register a K/D above 1.0. Worse still, Hicks and UUNO survived only 8% of the rounds they played -- worse than any team at the event, as well as their performance at Six Invitational.
LSE kept within touching distance on Bank, forcing FaZe to test their mettle in overtime, but it was Oregon where the wheels began to fall off. Failing to win an attack on the primary two bomb sites, the European roster couldn't repel the Brazilian attacks either, winning Dorms/Main Hall and Basement/Supply once each on their defensive half.
It looks like the team could benefit from more experience together as a roster at LAN, as this is the second time they've attended an event under the LeStream banner and the second they've failed to replicate their impressive online season form, which even extended to beating a dominant Empire roster. Time will tell if they manage to remedy these problems.

Evil Geniuses: A-
With perennial boogeymen G2 Esports absent from Milan's proceedings, it look like this was the opportunity Evil Geniuses had been waiting for. Second place was something of a theme for EG in 2018, losing to G2 (then Penta) at the Six Invitational 2018 as well as the Paris Major, and they were looking for redemption.
First opponent on the cards was Immortals, and it was Yung and nvK starring for EG, both collecting a 1.26 rating over both maps, as well as a total of 41 frags between the two. They ran the full gamut on Oregon, but it was Coastline where things momentarily looked a little fragile. With the score at 7-6 in favour of Immortals after the Brazilians pieced four rounds in a row together, a Necrox 3k with only ten seconds left broke the camel's back, as EG rescued themselves from a dangerous situation to progress to the semi-finals.
Another Brazilian team in the form of FaZe Clan stood between EG and another chance of silverware, and it was in Hannover on Clubhouse where these two teams would first skirmish. Nine rounds would be required to separate them, with EG taking a slim lead and collecting the map win.
Border was a similar story, but it was EG again taking the advantage by capitalising on their opponent's mistakes; Yung's immense 1v4 clutch was a testament to EG's self belief, as well as exemplifying the errors FaZe was conceding, leading to an 8-6 victory for Evil Geniuses.
With the final set to take place on Bank, Oregon and Clubhouse, it was EG who drew first blood, claiming a 1-0 map lead and putting Empire on the back foot. It got even better for EG fans as they put themselves on match point through impressive gun play, particularly from nvK. Doubts began to creep in however, as they let Empire take one, then two and three rounds to push the map to its limits, eventually losing it entirely by a 6-8 score.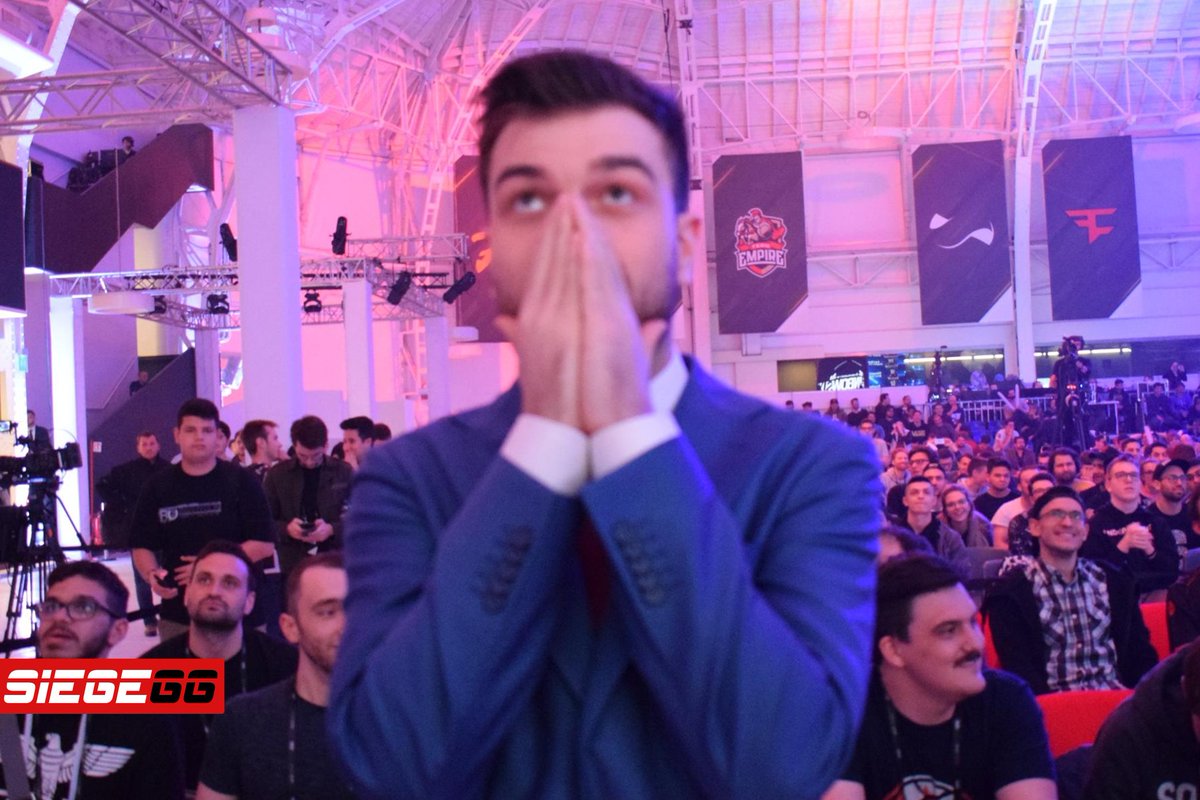 The confident swagger of EG's playstyle then seemed to have folded. Canadian had struggled to perform to his usual standards across all three matches, but it was the rest of his team that now joined him as they arrived at the decider on Clubhouse, a map that Empire excelled on hours earlier. Empire came back to reverse sweep EG, leaving North Americans everywhere heartbroken.
Nonetheless, they played with their hearts on their sleeves for the entire tournament, and nvK in particular reminded his critics why he's one of the best in North America. Evil Geniuses merit an A- for their performance at Milan.
DarkZero Esports: B
The Milan finals delivered a few firsts for the DarkZero roster. It was the first LAN event for BC as a player since DreamHack Montreal, it was the first international LAN for Hotancold, Mint,a Jarvis since the former two competed for Flipsid3 Tactics at the Season 4 Finals, and for Nyx, it was his first international LAN event ever.
Bank got off to a hot start, as both teams traded blows until a Nyx three-piece proved the difference between the two teams, including a lovely flick onto Scyther's head in round nine to set the round count at 5-4 in DZ's favour. Although they managed to put themselves in the driver's seat on match point, DZ seemed to struggle with the aggression that Empire presented them with in the rounds following, eventually losing Bank to the Russian machines.
Oregon didn't improve the situation, with Mint's formidable Blitz taken off the board, DarkZero looked listless and unsure of themselves, winning a few rounds but never close enough to tie things up and give Empire something to think about.
A nice debut from the DarkZero outfit at LAN, perhaps unfortunate that they were matched in the first round with as tough a team as Empire, but it was one many were looking forward to and for the most part, it delivered. Hopefully we'll see them back on the stage again soon.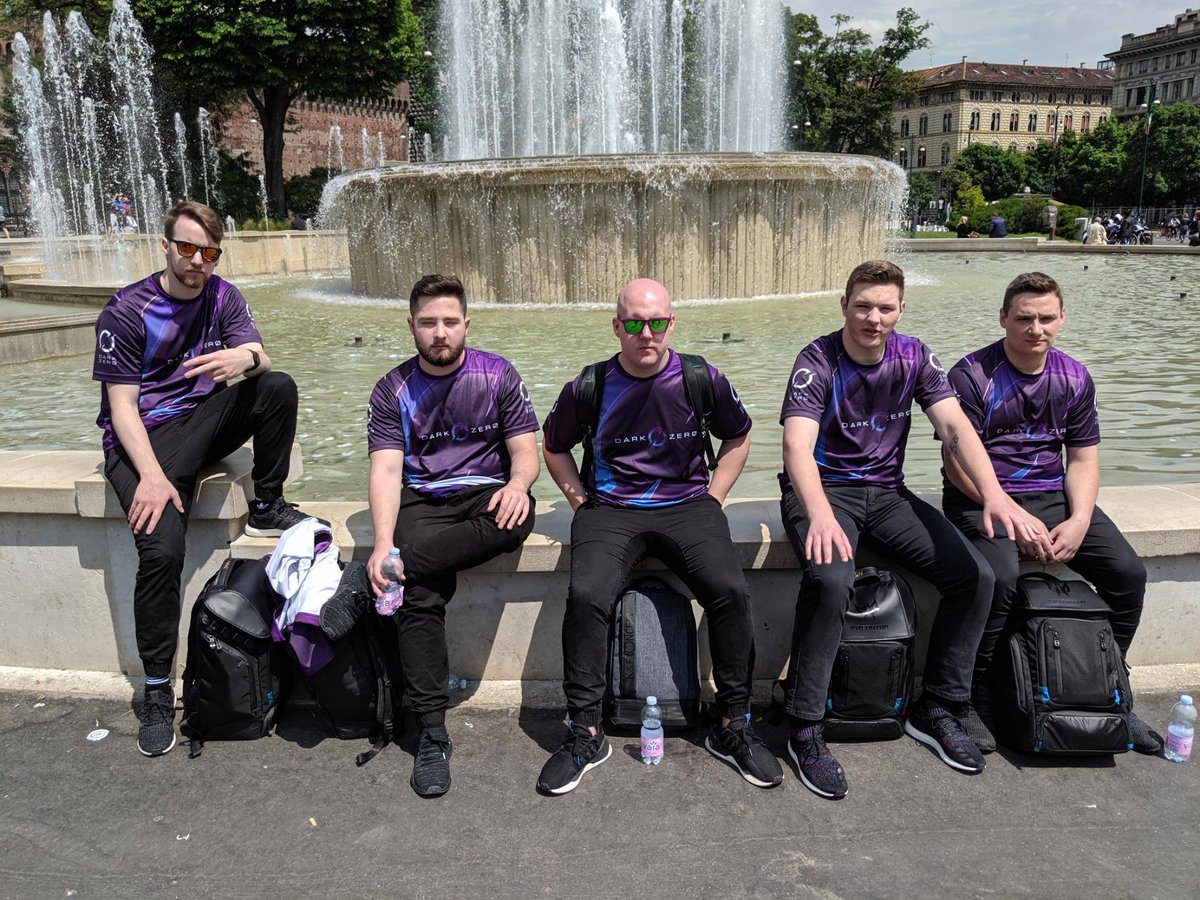 Fnatic: B
As usual, a lot of camaraderie and sportsmanship was on display ahead of the NORA-Rengo/Fnatic match. Regional rivals they may be, but the respect and admiration for one another runs deep.
While Border was clearly more defender sided, with ten of fifteen rounds won by the defense, it was the very last attack from Fnatic that handed them the map advantage heading into Club House, as Virtue's Zofia put in important work to keep his team ahead, with Virtue himself racking up 21 kills on Border alone. This performance was just one kill short of Rampy's record for most kills in a match, and tied karzheka's LAN record (though Virtue's was done in finite overtime).
Clubhouse was another close fixture, with an even 3-3 split after the first half and continued to be a tight contest, even after a preposterous recovery by RizRaz and Magnet in a 2v5 situation. Extra rounds were required, but Fnatic prevailed, setting up a date between the winner of DarkZero vs Empire.
As it turned out, Empire were the chosen adversaries for the Australian side, and the scene would be set across Consulate, Border, and Clubhouse. Fnatic started off brightly, winning the first two rounds before Empire returned the favour by winning the next six rounds without response as Fnatic relinquished the map to the Russians.
Fnatic's strong Border play of late was on full display afterward however, as they convincingly strung together round after round to wrap up the map 7-3 and bring themselves level with Empire. A fired up Magnet couldn't save his team from a perfect 7-0 sweep of the decider on Clubhouse, however, by an Empire that few saw coming. What really began to hurt Fnatic across all three maps is just how quiet Empire kept RizRaz, who achieved only a 0.71 rating compared to his 1.03 against NR the day before.
Fnatic looked pretty solid all tournament with the exception of their last map against Empire. For this reason, I have opted to hand them a B grade.

NORA-Rengo: B-
Having made the switch from Takumi "JJ" Iwasaki to Yoshifumi "YoshiNNGO" Yukimori from Sengoku Gaming Extasy (SGE) mere weeks before the finals were due to begin, NR were hoping that this change would finally bring some stability back to the team in the absence of Wokka.
After reeling back in a four round advantage to Fnatic thanks to a side switch, both teams bloodied each other's noses on the first map, with an irrepressible Virtue eventually being the difference in the fifteenth round to give Fnatic the lead.
Clubhouse played out in similar fashion, and while Ramu led the charge, new member YoshiNNGO had a slightly below par performance considering his form within the Japanese sub-region. Considering the short amount of time Yoshi has had to work with the squad however, I'm positive we're yet to see the best of him in a NORA-Rengo shirt.
Nora will turn their attention now towards the Raleigh major and the Season 10 finals, which they will be hosting in Japan. Life without Wokka hasn't quite resolved itself just yet, but they're getting closer. As such, NORA-Rengo gets a B- grade for their performance in Milan.
FaZe Clan: B
FaZe appeared to start the tournament with a hot hand, completely battering their quarter final opponents of LeStream Esport. As has been mentioned, Astro absolutely tore through LSE, recording the highest rating all tournament with 1.44.
Bank was perhaps closer than FaZe would have liked, but they survived a scare to put themselves up a map heading into Oregon. It was here that Astro really came into his own on Dokkaebi, blasting apart LeStream defenders and the hopes of LSE fans praying for a comeback, and a confident 7-3 lock out sent them to the semi-finals against Evil Geniuses.
While both maps against Evil Geniuses were fairly close, FaZe struggled to get ahead at any point in the match, with Astro unable to replicate his sublime quarter-finals form despite leading his team on the scoresheet. This time it was Geoo that proved uncontrollable, clocking up a 1.87 K/D and receiving fantastic secondary frag support from partner in crime nvK.
Looking forward, FaZe could possibly benefit from some team building or a sports psychologist, as they seemed intent on arguing with one another after the completion of both maps. This was also an issue at the Invitational, and if it continues to persist, I can't help but think that they will struggle to reach the heights of countrymen and rivals Team Liquid, who won LATAM's first international event in Atlantic City a year ago.

Immortals: C+
Bearing the Latin American second seed at this event, Immortals came to Milan hoping to progress further than they had at S8 finals and SI 2019. Their first obstacle in front of them? North America's Evil Geniuses.
An ace from Bullet1 was a bright spot for an otherwise flat Immortals side during the first map, as they found it nigh on impossible to suppress nvK and Yung on Oregon, with EG taking the first map 7-2. The second map was a much closer affair, however, as the Brazilians went toe-to-toe with their opponents in the Spanish setting of Coastline. It looked like another EG map as Immortals trailed by three rounds in a 6-3 scoreline, but the imminent danger of match point seemed to breathe life into IMT, as they denied nvK a 1v2 clutch on round ten to give themselves a sliver of hope.
Novys appeared to will his team back into the match, showing the lethal capacity of Twitch's F2 over the next two rounds, scoring six kills across both. Four rounds in a row gave IMT the opportunity to push the contest to a third map, but they just couldn't manage to put the final nail in the coffin, allowing EG to close things out.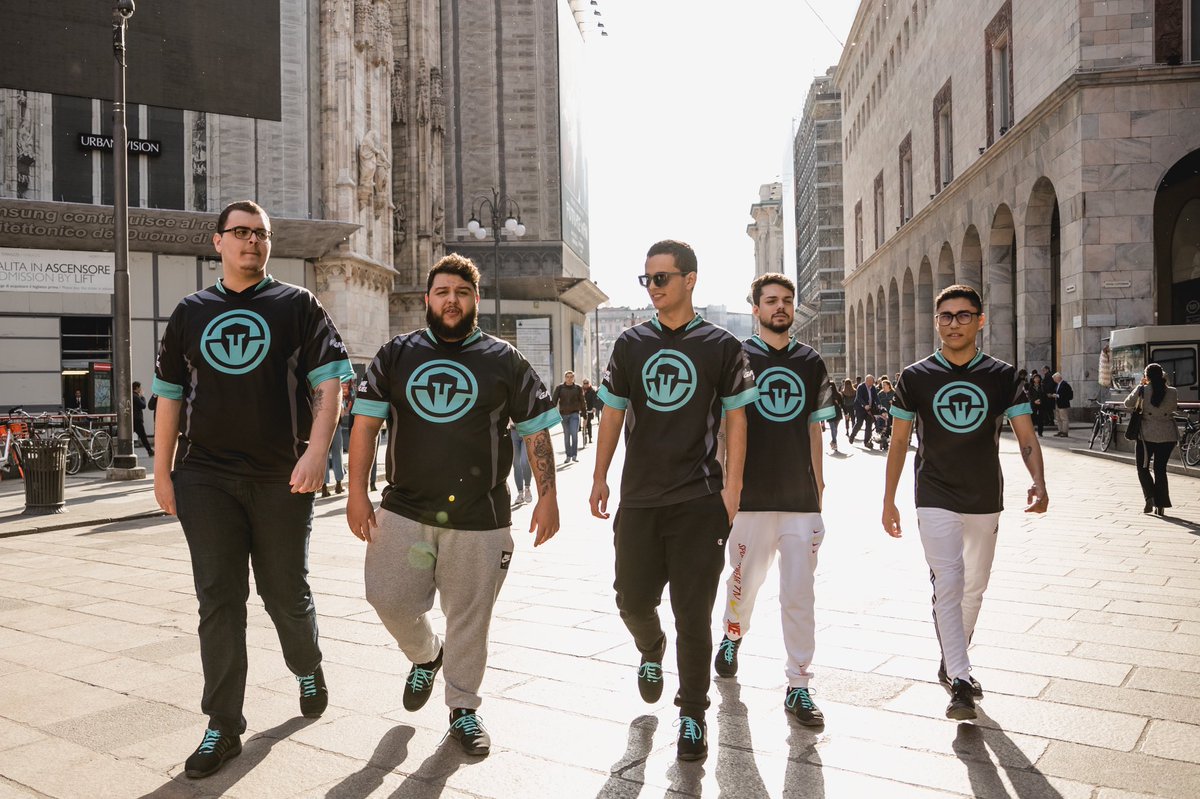 Whilst IMT were unable to progress past the first round for a third straight international LAN event, like the Invitational, it wasn't all bad news for the squad. Novys consistently fragged for his teammates as is his habit, but the supporting cast of pX and MKing struggled to stay alive long enough to make an impact on the round, recording K/D ratios of 0.42 and 0.65 respectively.
A decent performance from them at this event, however, it's clear that if they want to go deeper into offline competitions, they need to work on reducing their reliance on Novys and Bullet to win rounds for them. Clearly, like many LATAM teams, IMT is not as comfortable against opposition outside their home region.

---
And so, the finals in Milan complete another chapter in Rainbow Six history. We now turn our attention to the Allied Minor and the US Nationals before Season 10 of Pro League gets underway. Join us for the next set of report cards after the Raleigh Major in North Carolina!