Yesterday, the core of the final North American Flipsid3 Tactics roster was broke up as Jarvis left the DarkZero Esports after a disappointing Season 9 Finals performance which saw them go out in their first game.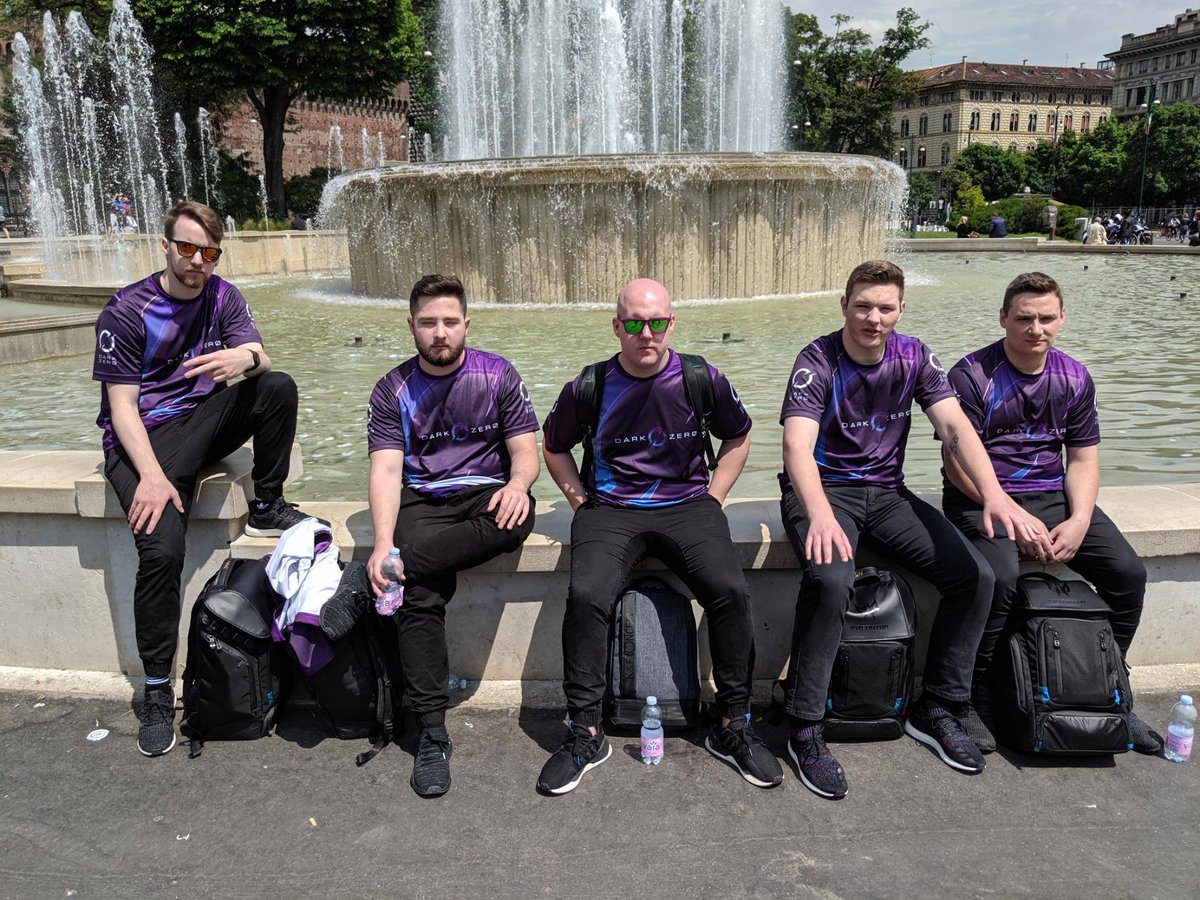 Today, however, the organisation unveiled his replacement in the ex-Rise Nation player of Hyper, the top-rated player across NA, EU and LATAM in Season 9.
Hyper began his competitive career with an impressive performance at DreamHack Austin 2018 on Disrupt Gaming when his primarily underaged team defeated Evil Geniuses 2-0 before finishing fourth. From here, Hyper was quickly picked up by the Pro League team of mousesports where he found himself finishing joint-fifth at both DreamHack Montreal and the US Nationals 2018, as well as in Season 8 of the Pro League.
Since the beginning of Season 9, however, and their pickup by Rise Nation, the roster has seen a notable drop in performance. After finishing in seventh in the Pro League, they were sent down to the Challenger League after a 0-2 loss to the Susquehanna Soniqs in the relegation matchup.
Despite this weak season from his team, Hyper was one of the standout players across Season 9 with him achieving the third highest KD in North America at 1.47 and the joint highest rating across the three main regions alongside Pyscho at 1.29. This performance has clearly caught the eyes of one of the top teams in his region, as he now has been picked up by DarkZero Esports just less than a year after his initial appearance at Dreamhack Austin (on June 1st 2018).
We spoke to the coach of DarkZero, Jordan "BKN" Soojian, to find out more about this change:
How did you settle on Hyper?
Paul is mechanically gifted and coachable. This is something we value heavily at DarkZero. Breakout season aside, we had an interest in Paul when we were looking to make roster changes at the end of the Six Invitational. Unfortunately, it wasn't the right time so we moved on.

Something that we've lacked as a team is a player who can take over games mid-to-late round. Paul fits that mould perfectly as a secondary entry. With the addition of Paul, it also allows an already flexible team to branch out even further. Expect to see Nyx play some different roles as we expand operator pools. Overall, extremely happy with the pickup and can't wait to see what we do in Season 10.

When did you decide to make a change?
Roster changes are all about opportunity and a player's willingness to join a team. The reality of esports is that we're operating on a much tighter timeline than traditional sports. It's impossible to know how long Siege will be around, and because of that, we have to evaluate roster changes quicker and more efficiently so as to not fall behind other teams and remain competitive.

We have a two-part system when discussing potential roster changes. I will express my thoughts to our CEO, and if that goes well it'll be discussed thoroughly with Brandon (BC) and Kyle (Mint). If we can all come to an agreement then we pursue the intended change.
How do Hyper's roles and playstyle fit into the team?
Roles have not been decided yet, and it's something we'll start discussing a little before or at the time this interview is posted. The initial thought is that we keep Paul on what he's comfortable with and the remaining four players divvy up what's left over.
What does this move mean for the future of the team?
This move has the potential to take us to the next level. We've proven that we can make LAN, now it's about winning championships. Paul has come to the perfect team to extract his potential and I personally believe he can take this team to new heights and become one of the best players in the game. This is something I look forward to as his coach. DarkZero has given us what we need to be the best team in the world and we'll do everything we can to get there.
---
DarkZero's next game is against the South-East Asian roster of Aerowolf at the Vegas Minor on Friday the seventh of June. Keep an eye out here at SiegeGG for full coverage of that event and all upcoming roster changes!