A lot of things happened over the Milan Finals weekend, from the conclusion of the most recent Pro League season to announcements of the future of R6 Esports and many new content releases. Let's take a look at the four biggest takeaways from the event (in no particular order) as we wait for Season 10 to kick off in a few weeks time.
1. Team Empire is the Real Deal
With the most dominant team in Rainbow Six history, G2 Esports, not present at this event, the competition was effectively as open as ever. Coming into this event, North America offered us one of the strongest looking Evil Geniuses rosters in a long time alongside the DarkZero roster's first major LAN in five seasons. Latin America had a reinvigorated FaZe Clan who had fought from fifth place at the mid-season all the way up to first within the region, while the Asia-Pacific region brought us a very clear question in if YoshiNNGO could live up to Wokka's legacy on NORA-Rengo.
In the end, however, it was the Russian powerhouse of Team Empire that took the game and proved they can top the very best the rest of the world has to offer.
This now means that across their nine-month-long history including the three international events they have attended -- DreamHack Winter 2018, the 2019 Six Invitational and the Season 9 Finals -- they have yet to lose to any non-European teams across eight top-level matchups. They very clearly have the best record in 2019 so far, with this performance being matched by just two teams in R6 history: Continuum in Year 1 and PENTA Sports in Year 2.
These two teams are the two greats of R6, and rightfully so with their dominance in their own regions. For Team Empire to be up to there with these teams is a remarkable achievement but with notable losses to just G2 in their entire history, the third place at an R6 Minor, runners-up at the Six Invitational, and now a Pro League title, it is well deserved.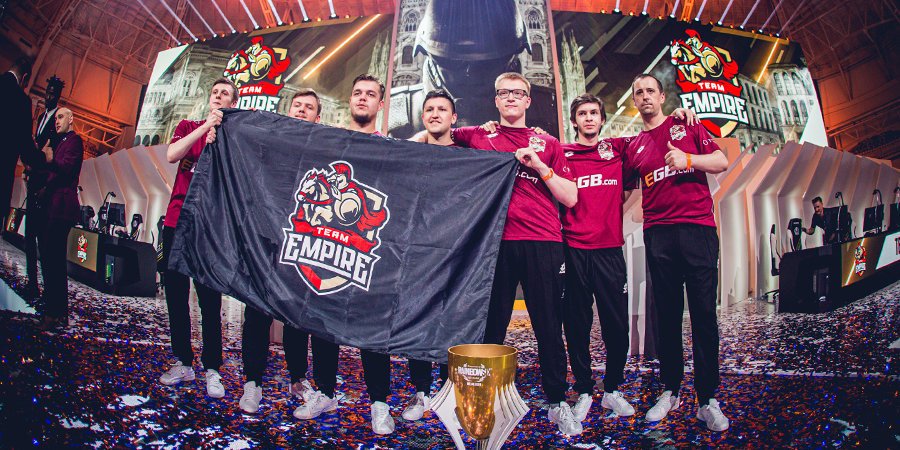 2. Teams Dislike Villa
Put simply, we have never seen Villa played in a Pro League Finals event. The map has been a decider in both of Fnatic's Season 8 LAN matches as well as in the FaZe vs LSE Season 9 matchup but has never needed to be played in international Pro League games. During Majors, though, it did fare somewhat better due to there being significantly more maps to be played and teams trying to hide strategies for later on in the tournament. However, it still sat behind just Consulate as the least picked map at the 2019 Six Invitational and was by far the least popular at the Paris Major with it being played just four times across 27 games.
While it does sit as the newest map in the Pro League map pool, the map was released almost a year ago now which really does not paint a great picture for the state of the map. The map can be considered a reliable permaban for teams including Team Empire, Evil Geniuses, PENTA, Rogue and NORA-Rengo with it being clearly one of the least favourites for many others to lead it to such low numbers throughout the past few seasons.
This seems somewhat reminiscent of Skyscraper's position within the Pro League meta in around Season 7. While all games were best-of-three then, Skyscraper was played just twice online out of 133 maps in Season 7 (PENTA vs Millenium and EG vs Rogue) and then once more at LAN (PENTA vs Rogue), a dismal statistic that means many viewers rarely saw this map at a high level for literally months at a time.
While best-of-ones in the Pro League means it's never that severe and we still see Villa fairly often, this level of bans and practical dismissal of the map can't be good for competitive play and so hopefully, with a number of promising reworks on the horizon, the map can be fixed or replaced so that the effective map pool returns to seven.
3. EG Really Can't Catch a Break
On the other side of the success of Team Empire is undoubtedly Evil Geniuses. Despite the success of Empire and the wonderful production, these Finals will be ultimately remembered for map two of the grand final and the continuation of what seems to be a curse put on North America.
EG was up three rounds on map, series, and title point -- the closest Evil Geniuses has come to winning anything since Year 1 -- and in each round they went ahead on man count, yet a mixture of extreme skill and luck on Empire's part led to them winning five rounds in a row to take the map, and ultimately the title. Empire is now the fourth team to best them across five major second place finishes leading to a total loss of $288k compared to if they had finished first. Whether you're a fan of Evil Geniuses or not, this is somewhat tragic and likely the most demoralising possible result for Evil Geniuses.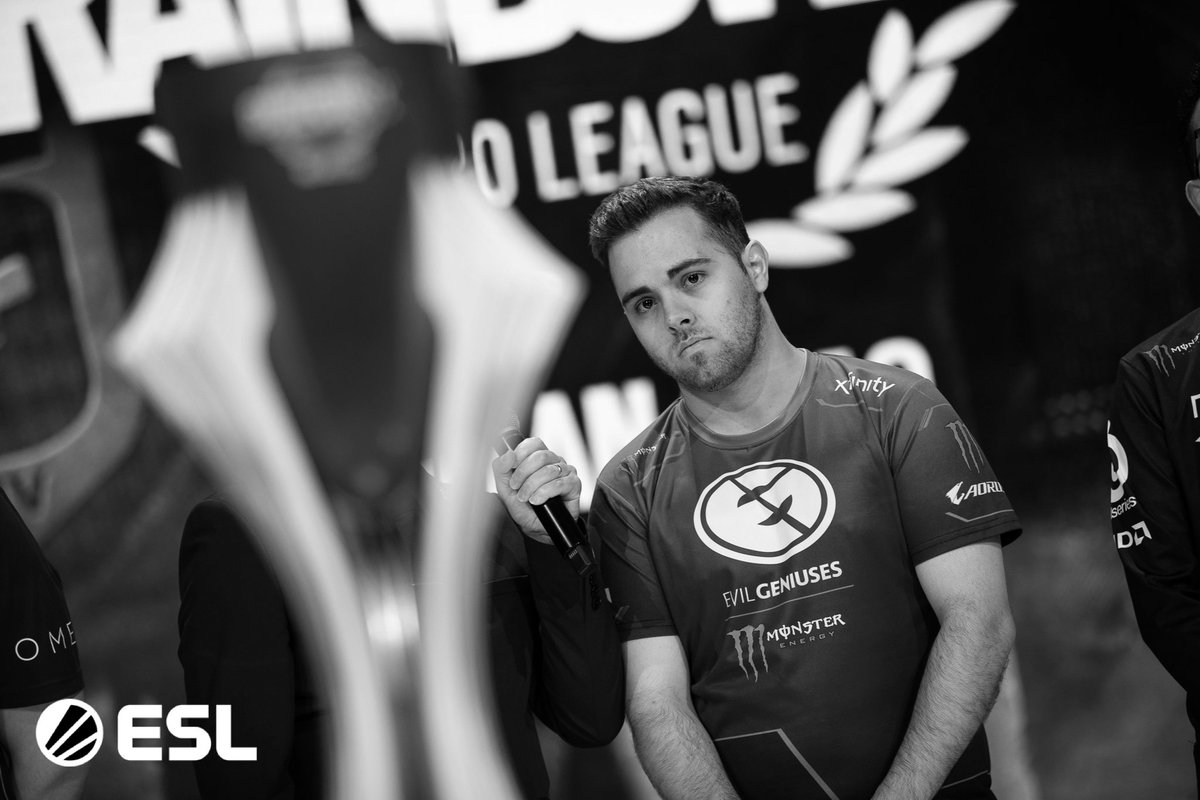 Now, as we go into Season 10, we'll see both G2 and Team Liquid with a new fifth player who presumably bolster the rosters and Team Empire will have time to practice playing alongside Dan to fully unlock his potential. Furthermore, teams such as Aerowolf and Cloud9 in the APAC region will be getting more attention, while within NA, Team Reciprocity and DarkZero will be looking as strong as ever and will be eager to claim the top spot in their region. Their path back to a grand final will surely never be as straightforward as it was this time around, and if they want to break out of second place and finally win another title, they may need to make some changes or additions to their staff, roster, or playstyle.
4. The Future of the Pro League Looks Really Bright
Four new things happened at this event that has long-lasting positive consequences for the Pro League -- the increase in production value, the increase in prize pool, the new trophy and the Season 10 Finals announcements. Let's look at them one at a time.
This event was the first of its kind to attempt the split-screen picture-in-picture display to this degree to some mixed results. The covering of the kill feed in such hectic rounds means you can lose track of the action while showing both sides of a 1v1 can leave the viewer missing the action on both screens (as seen below). This, however, is a step in the right direction and, once perfected, is a chance for viewers to see more of the action with less downtime while allowing spectators, casters and analysts to all get a greater understanding of what goes on in a top-level game.
Secondly, there was an increase in the prize pool. This was announced just prior to the event but was first put into action here as teams were fighting over $290k rather than $167k; a $25k net jump for the winner. This might not sound like much in comparison to the gigantic $2m prizepool of the 2019 Six Invitational, but it's a major jump for those involved in the event throughout the competition. Whether a team attended LAN or not, it still would reap the reward of this increased revenue, which will lead to more time invested by pros and organisations, and ultimately create a better viewing experience for everyone involved. Maybe with three times more money on the line, we'll get fewer teams strat-saving during their Pro League games for events months away.
Next is a very simple point in their new trophy unveiled at the event which both looks fantastic and is a much-needed change. Instead of the Pro League winners lifting the small glass trophies you could get for around $50 each, the new trophy looks far more prestigious and is quite a spectacle by itself, making it worthy of the $600k prizepool associated with winning it. Hopefully, in time, this becomes as iconic of a prize as the Invitational caber.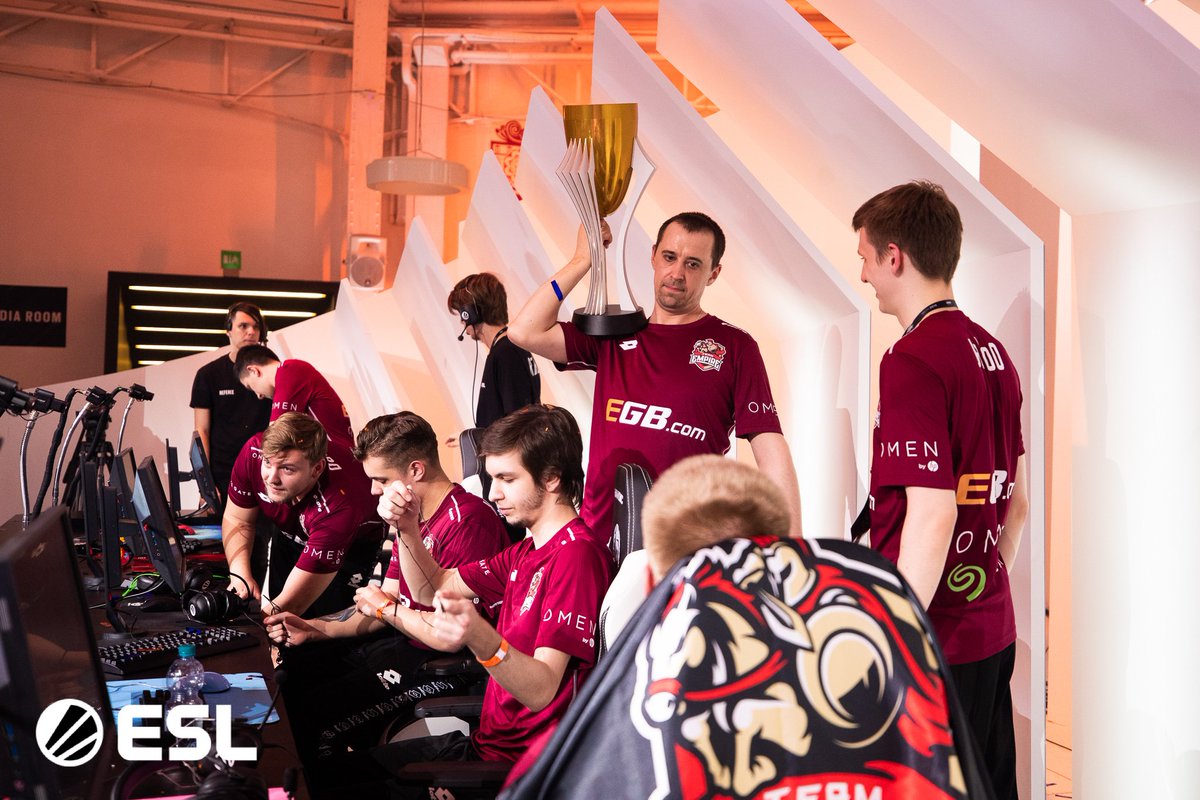 Finally, we have the confirmation that the Season 10 Finals will be held in Tokoname, Japan -- probably one of the very best places they could've put the finals. Taking place in a few hours away from Tokyo in an under-construction exhibition centre with its own airport, 4,000 local hotel rooms, and 100 local restaurants, this is the ideal place for foreigners to come for the weekend. Furthermore, the Finals being in Japan will mean we will likely see the largest crowd in R6 history due to the massive local scene in Japan. These Finals will truly be something to remember thanks to the decisions announced at the Season 9 Finals (and the way they were announced, too).
---
And so, there are my four biggest takeaways from the Season 9 Finals in Milan. We got some incredible matches, top-notch production and some truly great announcements on the future of competitive R6. Keep an eye out here at SiegeGG for more information on all these announcements and for full coverage of the Pro League when it kicks back off in a few weeks time!