UPDATE: The Natus Vincere roster has also been dropped with this move. However, the organisation will be continuing on in Rainbow Six with a new roster, to be announced in early June.
---
With world champions G2 Esports prising away Aleksi "UUNO" Työppönen to replace Joonas "jNSkzi" Savolainen, LeStream Esport has drafted in Lukas "Korey" Zwingmann from the now-relegated ex-Natus Vincere (Na'Vi) roster as his replacement.
Rumours had swirled that jNSkzi would be headed directly the opposite direction to UUNO, and some had even speculated that Leon "LeonGids" Giddens would leave the also-relegated Team Secret for greener pastures. However, jNSkzi's future is unclear and LeonGids reaffirmed his commitment to fighting his way out of the Challenger League once again with Team Secret.
Korey's credentials may have some reason to be doubted -- after all, Natus Vincere was relegated in Season 9 of the Pro League after all, going down as the eighth-placed team in Europe. His full-season rating was not particularly impressive as well, rated third-best on his team at 0.87 with a 0.52 KOST (meaning that he only had an impact on little over half of the rounds played).
However, stretching back to Season 8 puts Korey in a much better light, and is likely what LeStream looked at when signing him. After all, the entirety of Natus Vincere was not performing well, and when the whole team does not do well, it is hard for any one person to perform outstandingly. In Season 8, though, Korey lit up Europe in his rookie Pro League season and was instrumental towards his team making it to the Finals in Brazil.
This season, LeStream Esport had a good online season in the Pro League, finishing in second place -- just three points behind eventual title winners Team Empire. However, their woes offline continued, as they were dumped out 0-2 by FaZe Clan in the first round at the Milan Finals. Their Six Invitational 2019 campaign also went poorly, with the team losing to Evil Geniuses and PENTA in the group stages.
Losing UUNO is undoubtedly a big blow to the team -- he was, after all, one of the top fraggers of the team, and Korey will have a very important responsibility to fulfill. However, one key area where his fresh perspective to the team will be appreciated is likely regarding offline performance.
This change marks the first player roster change for LeStream Esport and is not of their own volition. As such, it is hard to estimate exactly how the team will perform with a player who brings a new point of view, but also needs to be integrated within the team to maintain chemistry.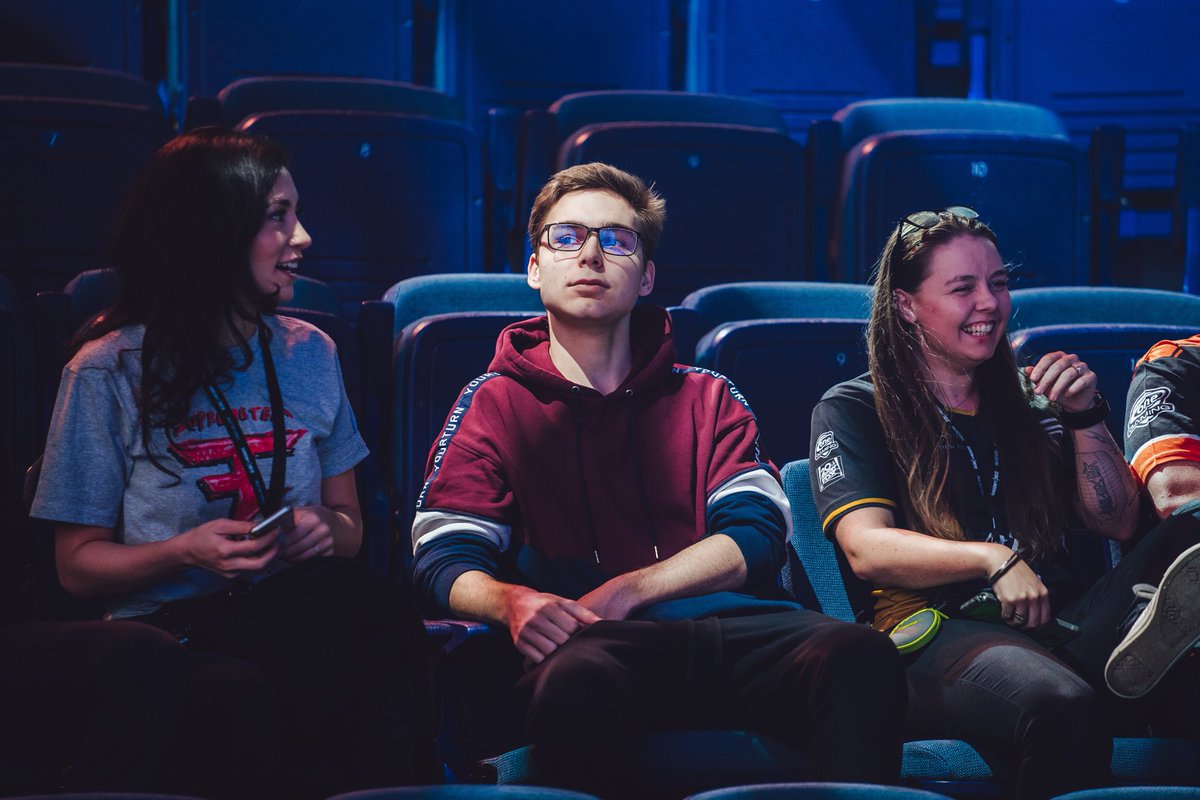 Having started his Siege career with Movistar Riders and then having been signed by Natus Vincere, Korey has certainly made large strides in the game, and now he moves on to another challenge that is likely to yield better long-term rewards than Na'Vi did.
To learn more, SiegeGG spoke to Korey about his move:
How do you feel about signing with LeStream Esport, arguably the third-best team in Europe?
First of all, I couldn't be happier about getting a chance again. After being relegated, I realized how much being in the Pro League meant to me and I won't let it happen again.
When did LeStream contact you about joining, was it before or after the relegation battle? Was the choice to join a no-brainer for you?
LeStream contacted me a couple of days after we (Na'Vi) were relegated. I had time to think about everything and was more motivated than ever to play and grind our way back with Na'Vi, but I saw more potential in LeStream, as I think that the team teach me a lot, but can also learn a lot from me.
Do you think you can be the key that LeStream desperately need to unlock a good LAN performance?
I think LeStream had three bad LAN performances after another due to them being a fresh roster at DreamHack Winter, and afterwards being under too much pressure, which forced them to play different to how they usually play.

I've struggled a lot with pressure in the past and especially in my first big LAN -- the Paris Major (which I played with AceeZ). But I've worked a lot on that and I can handle the pressure pretty well now, and I think I can bring some consistency to the roster.
Your career has seen a significant yo-yo pattern, from Movistar Riders to Pro League Finals with Mock-it Esports, and then unfortunately relegation with Na'Vi. What was the issue with Na'Vi in Season 9?
I agree that my career had a lot of ups and downs but I've learned from every failure in my career and came back even stronger. I think a lot of the issues we had in Na'Vi were that our play styles simply didn't fit -- we had a mix of aggressive players and passive players who simply couldn't play together. Team play was lacking, communication was lacking (even though we all spoke our native language) and all of that plus the pressure of dropping down led to us getting relegated.
Now with LeStream, how do you plan to prevent those issues from seeping in and keep your new team in the hunt for more LAN appearances?
Crapelle when under Millenium

I'm not used to playing on an English-speaking team and I don't want to predict too much, but all I can say is that I am super confident in the roster and that I am sure I will fit well -- if not at the beginning than at the long run, especially if you consider our amazing staff in Crapelle and Robz.
Are we to expect any role changes on LeStream, or are you going to slot straight into UUNO's role?
The roles won't completely be the same, but you can expect me to have a similar role to his, as our play styles are very similar. We both are "space creating" players who love to have a lot of freedom as well.
---
LeStream Esport will now go with this roster to the Allied Esports Minor in Las Vegas next weekend from the 7th of June onwards. Catch them in action to see how Korey fits in with his new team and if LeStream can break their performance curse at offline events.