Picture this -- you play a lot of Rainbow Six: Siege. You are very good at it. In fact, you're known as a "ranked star", robber of elo. You decide you're not satisfied with easily ranking Diamond each season, so you try ESL Go4s. Turns out, you're good at them too.
Competing might just be what you were born for. You take the step up, join a Cyberathlete Championship Series (CCS) team, play the qualifiers, and one season. Then, not doing much for over half a year, you sign with one of the best Rainbow Six teams in the world at the moment.
Of course, this is -- with some dramatical liberties -- the story of Danila "Dan" Dontsov.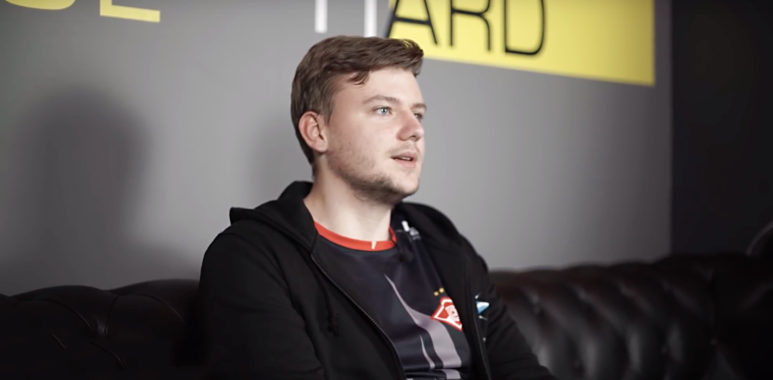 When he joined Team Empire, it was to replace Artyom "Shockwave" Simakov, a man with a far richer history in Rainbow Six, and far more achievements to his name. The chief of these achievements was an incredible run at the Six Invitational 2019, where the Pro League debutant team managed to crush all its opponents until the Grand Final. Even there, Empire drove G2 Esports to the absolute limit, recording the longest Pro League or Major map ever, with 22 rounds played.
In the Pro League season so far, Team Empire had been nigh unbeatable, and were comfortably on the road to Milan for the Finals. In fact, they were so good that once it became clear that G2 Esports would not qualify for the Pro League Finals, they became the instant and incredibly heavy favourites to win it all in their first season in the Pro League. Safe to say, Shockwave was an integral part of this strength and belief.
Big shoes for Dan to fill.
In his first match with Team Empire, they slid to their second defeat of the season, but having qualified for Milan already and having lost to the other team that would join them in Milan -- LeStream Esport -- took the sting out of the loss. The chemistry would come with practice.
And it didn't take long. Chaos Esports Club, who were themselves on hot form, were sent packing in the final game of the season by Team Empire, and Dan seemed to be finding his groove with the team. Still, no one quite knew how the newcomer to not just Team Empire -- but to competitive Rainbow Six in general -- would perform at his first-ever offline event. G2 Esports' Niclas "Pengu" Mouritzen had said "they appear A LOT weaker" when asked about the change from Shockwave to Dan.
Still, few could have foreseen just how strong Team Empire would become with Dan. They dispatched DarkZero Esports in two maps, although one went to overtime, and then moved onto Fnatic, to whom they dealt a particularly bitter 7-0 beating on the third map. It was in the Grand Final against Evil Geniuses, though, that Dan would shine.
To keep his cool was one thing, to do so while down a map and just a round away from losing the Grand Final was another. Pushing up the stairs on Bank, it was Dan that pulled off a phenomenal three-piece to keep his team in it. And on map three, when Evil Geniuses looked to be building up momentum to engineer a comeback of their own and deny Empire theirs, it was Dan that came to the rescue.
Few could have written a better scenario for what happened. Down two men to five, it was all up to Scyther and Dan. While Scyther got two and distracted a third for Dan to clean up, Dan was soon in a 1v2 scenario. Of course, it would be the newest member of Team Empire, the newest member of the Pro League, and a man everyone had doubts about to fill his veins with ice, and pick off the two remaining Evil Geniuses members to collect the first Pro League title for Team Empire.
To know more about his journey so far, SiegeGG spoke to Dan again after his win in Milan, having previously talked to him when he was signed:
Fnatic beat you on map two by a fair margin, but you responded with a 7-0 on the third map. Were you ever worried?
No, we knew that we could win and played the third map with a clear mind like it was a Best-of-One.
Given how tightly packed together a Pro League Finals event is, how much preparation were you able to do for Evil Geniuses?
We hadn't prepared exactly for EG. We practiced hard at the bootcamp and RayzerGM (our coach) told us what we need to do for a win.
In your first match with Team Empire, you lost to LeStream Esport 4-7. What has been the secret to the dramatic improvement in what I can only assume is chemistry with your teammates since then?
Yes, my team and I did great work together and built up a good chemistry.
Were you worried about your lack of practice and experience coming into this tournament?
Yes, during the match against DarkZero I felt very nervous, but in the semi-final and the grand final I felt confident.
You seemed extremely tense and relieved after every round won when you went down 3-6 on the second map. What was going through your head then?
I tried to inspire teammates and do my best for this comeback.
Your team went up 6-1 on the final map, but Evil Geniuses suddenly strung two rounds together. Was that just over-eagerness manifesting from your end, or something else?
Firstly, we made many mistakes and then EG started reading our defense too.
You were put into a 2v5 scenario on the final round, and that soon became a 1v2. Talk us through what was happening in that round.
I don't actually remember, but EG had a good attack, killed three guys and took control over site. Scyther got two quick kills and took the Montagne's attention so I could knife him.

Then, I just did a good move and clutched the round.
Do you have anything to say to your fans?
Dan holding the Season 9 trophy aloft

I would like to thank all my fans for the support, that means a lot for me. Without it we wouldn't have won that title.
---
Team Empire and Dan may have won the Pro League title for Season 9, but their play continues in the Russian Major League. There, they will play in the Finals after topping the regular table in an attempt to defend their Season 1 title.