The Future Esports Masters, a Middle-East and North Africa (MENA) region tournament hosted by Future Esports, is underway! The tournament, drawing attention to the overlooked competitive scene, provided two entertaining games yesterday and looked to provide two more today with the conclusion of the quarter-final bracket.
StimulusES: MELLOWSHARK, V3BIID, PROJECT.84, NAMED3Z, HZAZII
LEGION XIII: NORSHAR, OZ1DAN, SU, NABUU, ALILO
Our first matchup of the day was the Algerian team Legion XIII against the Saudi-Arabian team StimulusES on the map Clubhouse. Legion opened the bans with Maverick, an interesting pick supported by StimulusES' Thatcher ban. Legion and Stimulus had conventional defender bans with Mira and Maestro respectively, however.
The opening rounds were intense, short, and action-packed. StimulusES took round one, but Legion struck back with a win of their own. Stimulus, not to be outdone, took all 4 remaining defending rounds, ending the half 5-1 Stimulus.
The remaining rounds only served to continue the win streak of Stimulus. Now on attack, the leading team closed out the match by winning a 1v1 pistol duel, ending the game without dropping another round.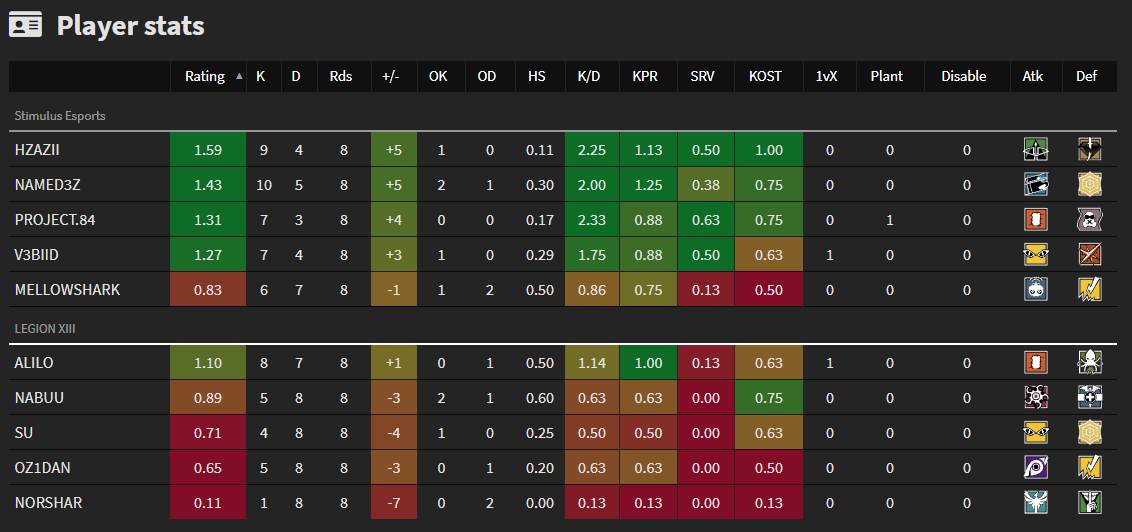 TheUltimates: B1RD, ELITE, MARIOEX, NEXUIZ, BAZOKA
Tuwaiq eSports Club: ALTRS, RUSHER, MS, Y4ZAN, MOATH
The second and final matchup of the day saw another fan favourite enter the spotlight. Formerly known as For Defenders eSports, the all Saudi team Tuwaiq eSports has come tantalizingly close to winning tournaments in the past, only to be thwarted by the Osh-Tekk Warriors. Their opponents, a lesser known Egyptian team TheUltimates on Bank, looking to make waves and earn their own recognition.
Tuwaiq opened the bans with Maverick, with TheUltimates returning Glaz and Kaid. Tuwaiq rounded out the bans with Mira, and the match went underway. The first few rounds were hotly contested, with Tuwaiq winning round one, but alternating from there. TheUltimates managed to turn the tides around, however, and win three back to back defending rounds, ending the half 4-2 Ultimates.
Tuwaiq weren't going down without a fight, however, and snapped the win streak with a win of their own, starting out the second half. It was short-lived, as the underdog team TheUltimates skillfully won the remaining three rounds.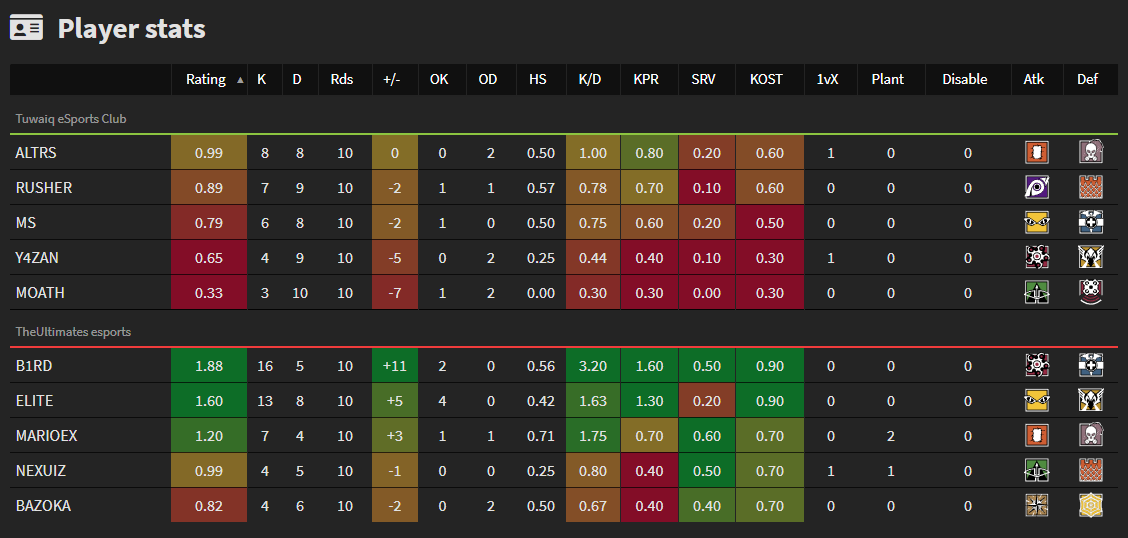 ---
That's all she wrote for the quarter-finals, and what exciting games they have been! Make sure to tune into the Future Esports YouTube channel to see the four remaining teams battle it out in the semi-finals.