What Is It?
Announced four days ago, the tournament will take place over the next week with a 10,000 SAR (US$2,666) prize pool being distributed between the top three teams in the MENA region.
Unfortunately, the MENA nations aren't included in any of the core four regions, and so can't compete in the Pro League. Furthermore, the lack of servers in the region means local tournaments are somewhat rare, making tournaments such as this extremely important for the growth of competitive Siege in a region whose population is larger than that of the United States'.
Schedule
This single-elimination online knockout tournament will kick off on the 4th of April and run until the 12th of April, at which point the victors will be crowned.
The initial offline matches will be Best-of-One map games, the quarter and semi-finals will be Best-of-Three, and the grand-finals will be Best-of-Five and will crown the champions of Future Esports tournament. You can watch the games from the quarter-finals onwards on the FutureEsportsco, channel with the earlier rounds streamed by individual players.
Notable Teams
With 32 teams playing in the league, it's not possible to talk about them all so here is a rundown on the two must-watch lineups of the event:
Osh-Tekk Warriors: SexyDvL, mL77A, Zoldyck, TMENEXT and Eaglex
This roster made up of two Saudi-Arabians, two Iraqis, and a Kuwaiti player is the most successful team in the region's history. They've claimed over $5,000 in prize money in just over a month, after victories at both the CSL Community Cup and the Challenge Arena tournament, and will thus be eager to take this title and solidify their status as the best team in MENA.
Tuwaiq eSports Club: RG_6, ALTRS, Y4zann, MS, Rusher and Moath
The core of this team, previously known as For Defenders eSports, has been nipping at the Osh-Tekk Warriors' heels at both events, finishing third both times. Now, the all-Saudi roster will hope to finally beat them after a two 0-2 defeats to them in the last two tournaments.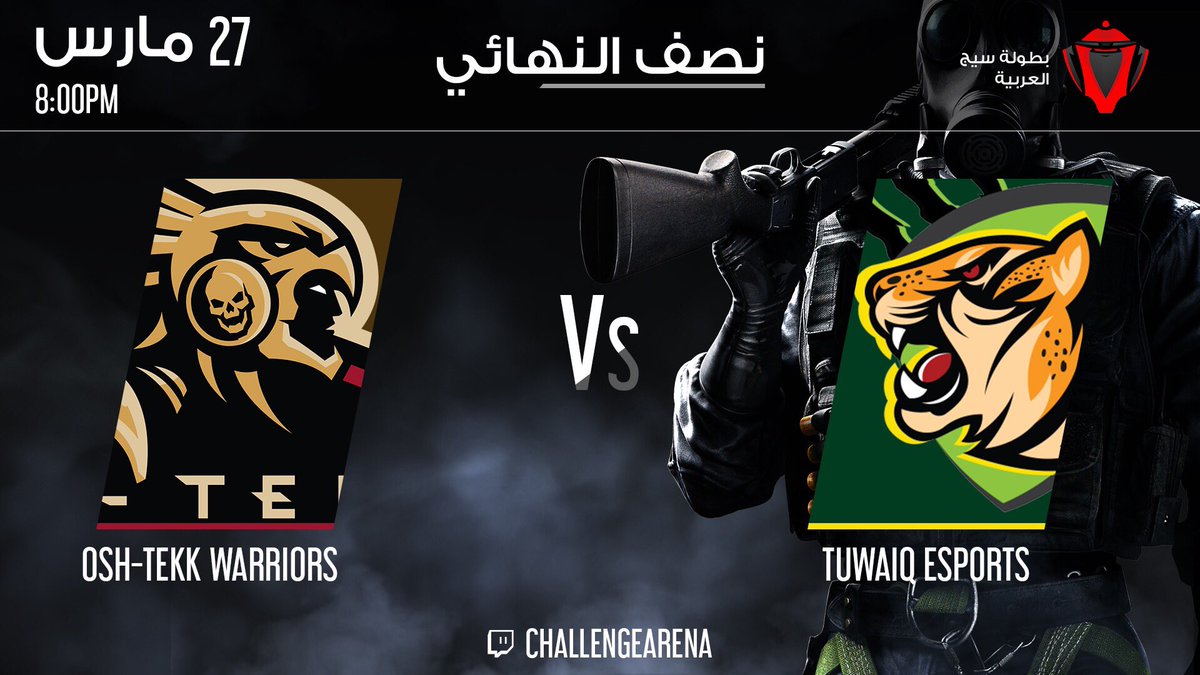 ---
To find out more about this tournament check out the Future Esports Discord and Twitter account and be sure to keep an eye out here at SiegeGG for more on this tournament and the MENA region in general.