When José "Bullet1" Victor made the leap from Team Liquid to Immortals -- championship winning Team Liquid to "just" an up-and-coming Immortals -- many were concerned that he was downgrading. To an extent, they were right, as Liquid made it to the Quarter-Finals of the Six Invitational and Immortals only got one win, but he may be feeling some manner of vindication now that Immortals is headed to Milan while Liquid languishes back home after finishing fourth for a second-season running.
In Season 4 of the Pro League, competing under Black Dragons, Bullet1 placed first in the LATAM region. As he was still under-18 at the time, though, he was unable to attend the Pro League Finals and was substituted by D1OGO1 even though LATAM PL rules had allowed him to play in the regular season. The roster made it all the way to the Grand Final of the event, but was stopped by PENTA Sports (now G2 Esports) beginning their spell of absolute dominance.
While Bullet1 did not play in the Pro League for Season 5 due to his age, he still remained together with the team as they switched from the Black Dragons organisation to BRK e-Sports, and finally got his time to shine when he turned 18 in Season 6, though he could only guide his team to a third-placed finish. Soon after, more change was afoot for Bullet1 and his team as they left BRK to become MOPA Team, but the big break finally came when they were signed by Team Liquid early in 2018.
A disappointing Six Invitational was quickly remedied by a stellar championship-winning Season 7 where the spectre of PENTA Sports was brought down by yet another Latin American team, this time in the Grand Final. However, Liquid dipped significantly in form afterwards, going winless at the Six Major Paris and finishing fourth in Season 8 of the Pro League, and Bullet1 had to go.
He quickly found a new home on Immortals, though, and his stellar credentials began to shine through once again. In the Pro League, Immortals looked extremely strong, and while their performance in Montreal was not up to snuff, they will be going into Milan with confidence after having held the top spot in the Latin American table for most of the season.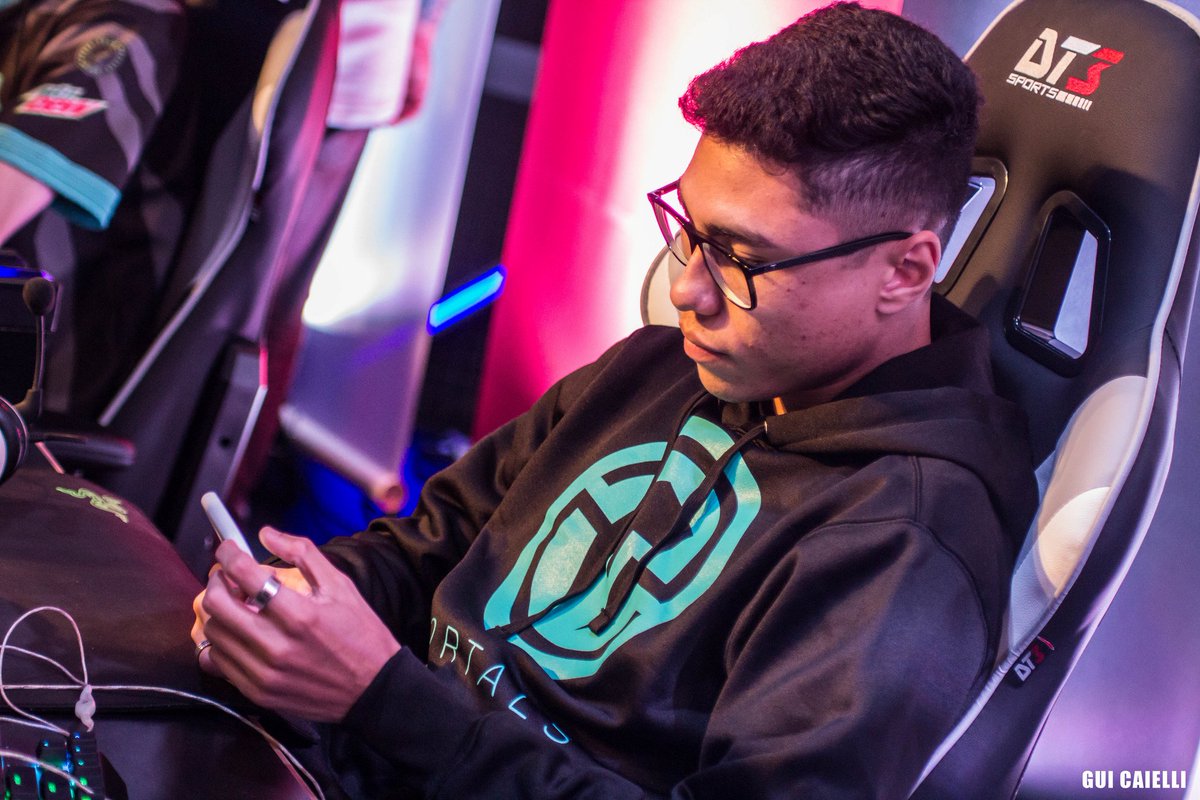 However, Immortals will need to ensure their previous LAN failings do not haunt them once again in Milan. The team had a shaky Brasileirão 2018, went winless at the Six Major Paris, was knocked out at the Season 8 Finals (though they gave eventual champions G2 Esports the hardest fight that tournament), and only secured one win at the Six Invitational 2019. Their Season 9 campaign, however, has been going well, and Bullet1 may be the key to unlocking their full potential offline.
SiegeGG had a chat with Bullet1 to get his views on Immortals' recent performance and their preparation for Milan:
It feels that when people talk about the LATAM region, they think of FaZe, NiP, and Liquid. Do you feel that you and your team have something to prove in the upcoming finals?
In the past for the LATAM region, you already knew the result before the match: the better team wins. But now, the teams are more balanced. Our team has improved a lot, we're strong and we'll show our true potential.
When you made the move from Team Liquid to Immortals did you have any doubts?
When I left Liquid and went to Immortals, I knew it was going to be tough to get used to the new roster and to reach LATAM's top-four. I think it is a common doubt for everyone, we doubt if it's going to work.
Immortals has been playing great online, but has not exactly replicated the results on LAN. Do you agree, and if so why do you think this is the case?
This assumption of not playing well at LAN is due to BR6. We don't have the same motivation to play there as we do in the Pro League. If you look at the Invitational, we did pretty well, with some mistakes, but managed to impose our playstyle and almost reached the playoffs.
First Evil Geniuses, and then maybe FaZe Clan. How do you rate your chances on your side of the bracket?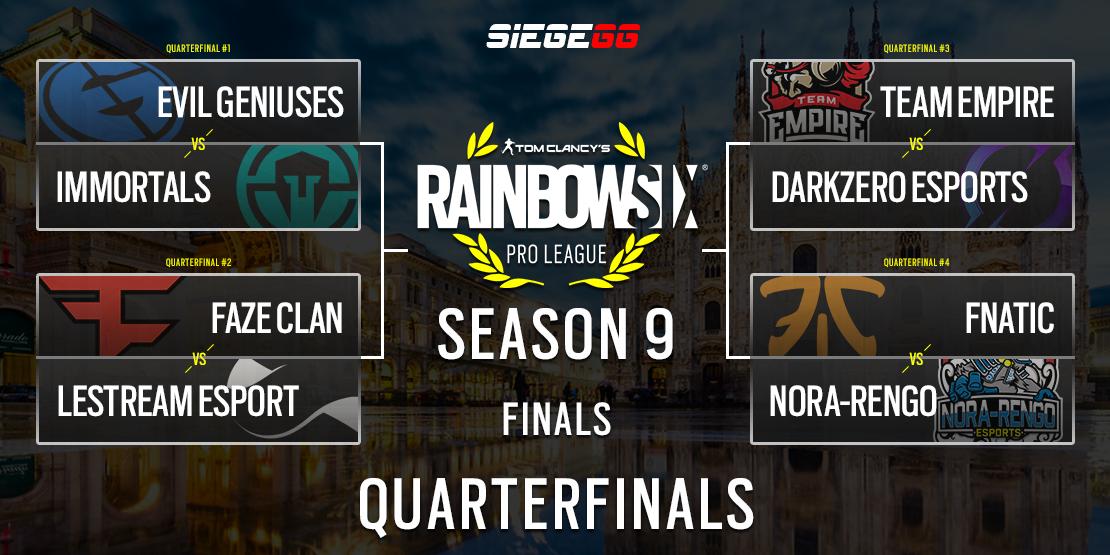 Every team there has the chance to win and go to the semi-finals, for us it will be especially hard. We need to figure out which play style will fit the best against Evil Geniuses and try to make as few mistakes as possible. If everything turns alright during the match, I'm certain that we are going to win. We also hope to face FaZe Clan in the semi-finals.
Your team very nearly did not make it to Milan, with Ninjas in Pyjamas in hot pursuit. How tough has the competition in LATAM been this season?
So this season had a pretty calm start for us. We had multiple victories and some draws that shouldn't have happened, but we managed to stay in the top of the standings. By the end, things started to become dangerous due to the draws. It almost cost our spot at the Finals, and a calm season turned out to be a very difficult one.
What is your opinion on ESL abolishing the rule that two teams from the same region cannot face each other in the quarter-finals?
I didn't like it, because all teams had the chance to face their own region in the first match. I'd like that returned the rule that you could not play against your own region in the first game.
What is the one team you think is worth watching out for this event?
I believe that our match is the one to watch in the first round, because both teams will give their best and show all their tactics. If we manage to go to the Grand Final, I believe it should be against Team Empire. They are the toughest team to face off in this season.
Who do you think is going to be winning the other three quarter-final games (and the upper half semi-final)?
Starting with us, I believe we have a huge chance of beating Evil Geniuses. I also think that FaZe, Empire and Fnatic should win their games. For the semi-finals, I hope we beat Faze and Empire should win against Fnatic. Immortals vs Empire, that is the final that I'm waiting for.
---
The Milan finals are taking place on the 18th and 19th of May, where Immortals will be keen to shake their perception as LAN underperformers and demonstrate that they can keep up with the big boys. To keep up to date on Milan coverage before, during, and after the event, be sure to check back here at SiegeGG.