With the online phase of Season 9 of the Pro League ending last week, let's take a look at some of the best action and biggest news across the lower-tier leagues over the last seven days.
CCS Season 4 Finals
Season 4 of the Cyberathlete Championship Series came to an end last weekend as the top four teams from each region faced off in a best-of-three map single-elimination bracket to determine the victors.
Firstly, we had Europe in which the very first match of the weekend was easily the best one. XTreme Video Esports faced Supremacy with the victor becoming the clear favourite to take the tournament. While XTreme has never beaten Supremacy in their many previous encounters, they won map one and were even up 6-2 on the second map at which point their victory was practically assured.
What followed was one of the best comebacks seen in seasons as Supremacy came back by four rounds to make it to overtime (helped in no small part by the ace below) where they then took the map in a round 15 defensive hold. Supremacy then closed out map three after the two close first maps ending the game 7-8, 8-7, 7-2, a marathon of a match.
While the next game was shorter, it was just by a single round as dizLown knocked out the only non-French team in the playoffs thanks to them playing on the defensive side during overtime of map two as the game ended 4-7, 8-7, 7-5.
The third-place match ended in somewhat of an upset as Epsilon defeated XTreme in two close maps, 8-6, 7-4, meaning one of the league favourites finished in fourth place. Following this was the grand-final of EU CCS Season 4 which went as many expected, with Supremacy winning the game in the exact same scoreline as the third-place playoff. This was primarily thanks to Alive as in map one he managed a total of 21 kills, more than his two closest teammates combined, meaning he ended the match with the best statistics of the day for the second day in a row.

The North American playoffs were, however, were notably shorter. Every game ended in a 2-0 scoreline and the third-place playoff was forfeited meaning there were only three games.
The semi-finals started off with SiNister Academy, a roster which ended the season as the top seed and finished both Seasons 2 and 3 in the top three teams, simply smashing Ocean Creatures in a pretty clear-cut 7-2, 7-1 victory. Many people expected a victory out of SiNister but considering Ocean Creatures took a draw away from the Challenger League team of Tune 6quad, this result was much more confident than many expected.
The second game was what everyone assumed would be the decider game as the Pro League hopefuls of Organised Chaos (oC) played the Season 3 champions of Atlis Police Department. This game comes in a particularly bad time for oC as they're on a losing streak and are practising for their Challenger League playoff games later in the week, however, despite this they fairly confidently won thanks to them being able to out-frag the famously frag heavy roster.

And so, after APD was forced to forfeit their third-place playoff match due to players not arriving on time, this led to a grand-final between SiNister Academy and Organised Chaos in which it was clear that SiNister knew their stuff. After going 21-8 in the first map against APD, Merc then went all the way down to 9-21 against SiNister as they were able to consistently shut him down killing off oC's fragging lead. With the head of their attack absent from most rounds oC fell in two maps, 7-5, 7-3, meaning SiNister Academy finally are crowned the CCS Champions!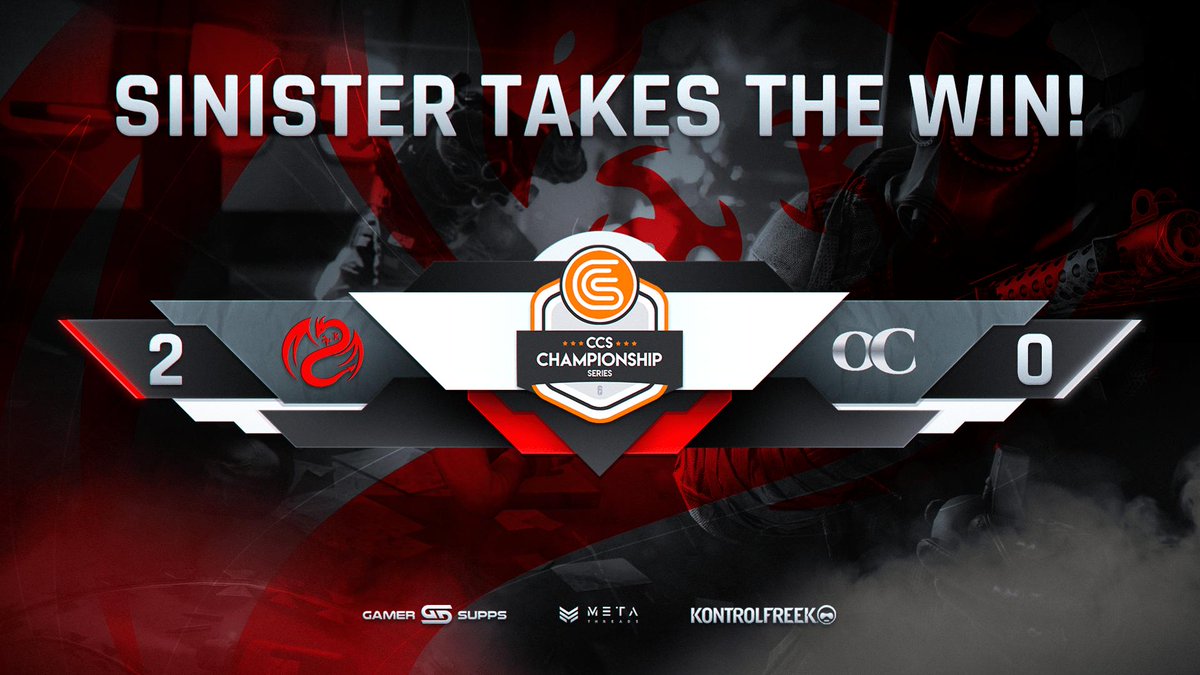 ESL Benelux League - Week 2
As for ongoing leagues, one of the most exciting developments of the week came in the Benelux League as the Finnish players of Juhani "Kantoraketti" Toivonen and Alex "SlebbeN" Nordlund joined the team Os Leões prior to their game against Trust Gaming. This matchup was already a rather interesting game thanks to it being somewhat of a grudge match between Craxan and his old team, however, the injection of two of the biggest names in Europe only heightened the excitement.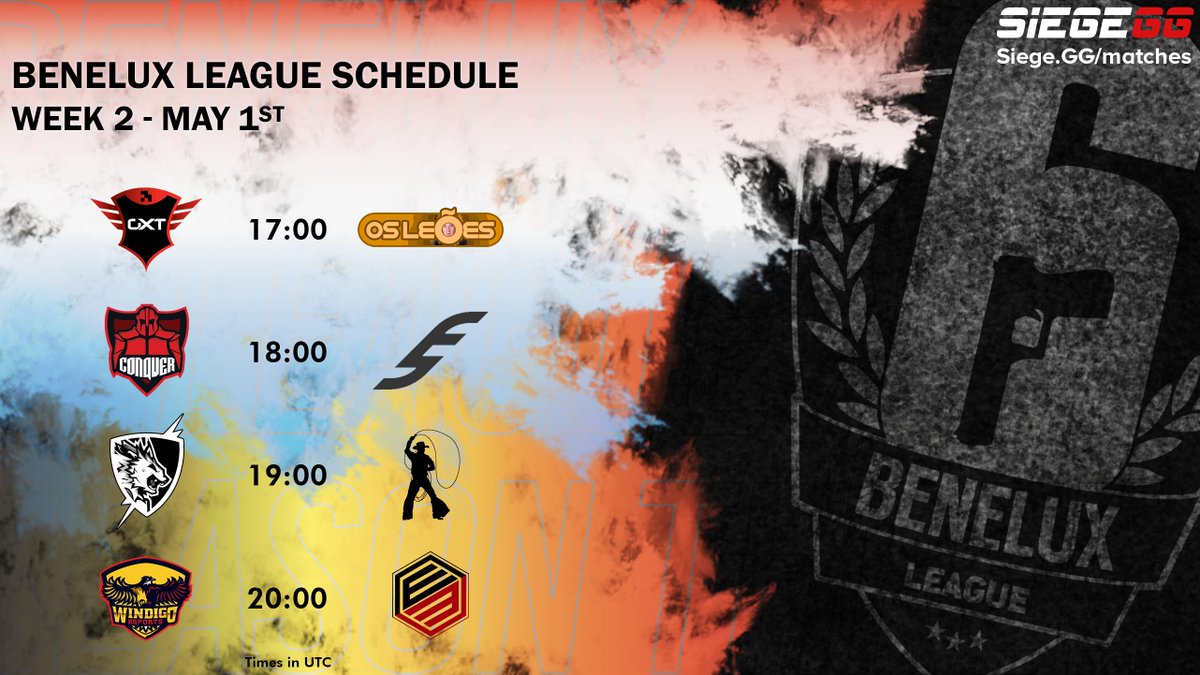 Despite this new talent injection, however, Trust still managed to best the now-mixed Dutch/Finnish roster. The two-times Major MVP of Kantoraketti managed to do his part getting a 1.67KD and 1.40 rating, the highest in the game, however, no one else on his team managed to get a positive rating. The match itself on Coastline did start out close with the teams trading rounds up to the 5-3 mark at which point Trust ensured they would get the full three points. They won four rounds running on the attack, ending the game 7-5, and cementing themselves as the favourites to win the league.
Next came two important games in Conquer Gaming vs ForeignFive and Flash Point Esports vs El Whiz Wranglers. Both Conquer and Flash Point came into the league with a rich history in the Benelux League via either the players or organisation but both had a very disappointing opening matchup of week 1 -- FP lost to ForeignFive and Conquer lost to El Whiz Wrangers. This week was a chance for both teams to show up and show they can compete which came with mixed results.
Firstly, we saw ForeignFive get their second win in a somewhat close game against Conquer. With five out of eleven rounds coming down to a 1vX situation for Sejinex, it was clear throughout that Conquer were being overwhelmed largely thanks to Haze who achieved a massive 2.0 KD and three triple kills. After going down 2-6, Conquer did attempt a comeback with two dominant rounds before Eastwood locked out the map in a 1v1 situation with a final score of 7-4.
Next came Flash Point's time to shine as they went down 2-5 before cranking into gear and winning five rounds on the trot while on a Border defence. They thus ensured that they get the full three points in this matchup with a 7-5 result. This was a well-needed victory as Flash Point has a history of being one of the top teams in the Benelux region and with the organisation's acquisition of this new roster, they had to show they could live up to their predecessors' record. With this victory, they do still sit near the bottom of the table but are in fact ahead of the ex-Flash Point roster, Conquer Gaming, who sits without any points of yet.
Finally, we had Zoo Keepers (previously known as Team Epsonic) against Elegance's Minions which was a clear blowout for the latter team. With KDs of 4.67 and 5.0, Xks and Illias led their team to a 7-1 victory over the recently-orgless roster with their sole round victory coming on match point.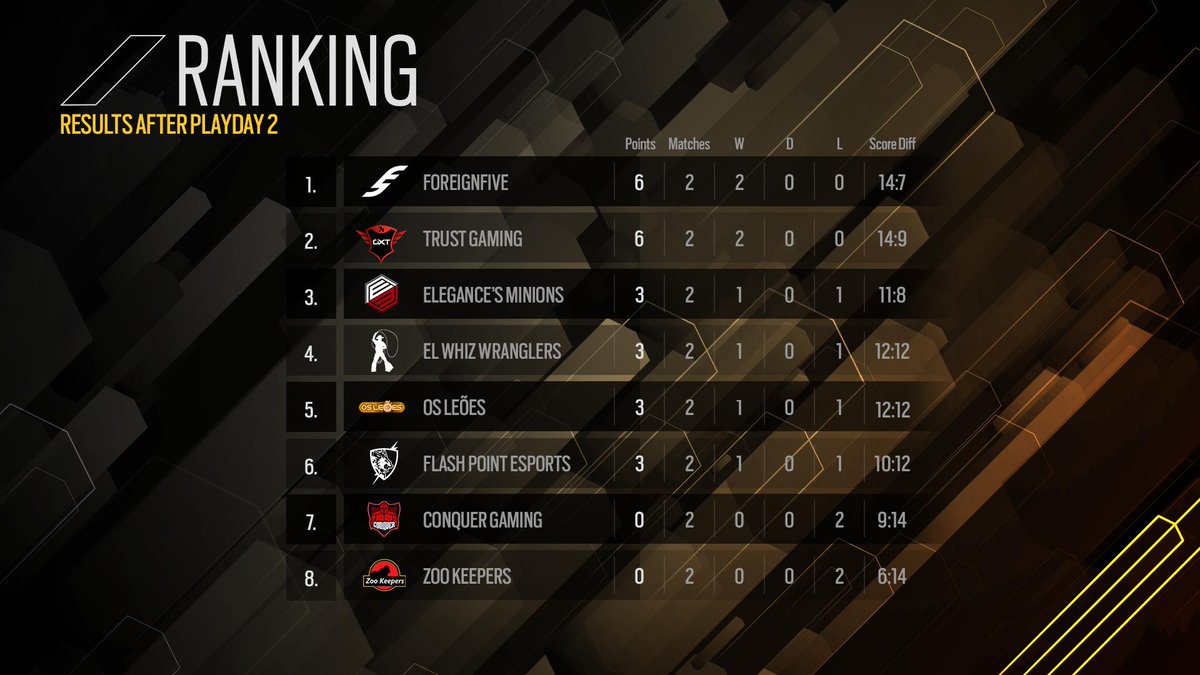 United States Nationals 2019 - Stage 1
The first of four qualifier stages ended in the last week with the Eastern and Western Conference Finals, the winners of which qualified for the USN LAN Finals in December. While there had been a number of upsets and big name games leading up to this point, the two deciding games of Team Reciprocity vs Our Bad and Susquehanna Soniqs vs Honor Among Thieves (HAT) went as many people expected -- clear victories for the favourites.
First, we saw the Reciprocity game in which the 3rd best team in NA Pro League played the 7th best in NA Challenger League and the skill gap clearly showed. Our Bad managed to win a few rounds on both maps, but still suffer some notable blowout rounds leading to the whole team having KOST numbers of 0.50 or below, meaning that they effectively had no measurable impact on half the rounds. Perhaps most noticeable was the performance of Beastly who, despite being the most recognisable and experience name on Our Bad, ended with the worst KD and rating on the team.

The second game saw the Challenger League favourites of Soniqs play against the newly formed roster of HAT. This HAT roster had yet to play in any tournament together since their formation in early April, making their performance thus far very impressive, however, their journey was to end here. On map one Soniqs were dominating their opponents going up 6-1 before, following a small attempt at a comeback by HAT, they closed out Club House 7-3. Map 2, however, was a much tighter affair with the teams being pretty much even throughout. On two occasions HAT was in the lead but Soniqs simply out-fragged them thanks to one 4k and two 3ks by Ghxst. This means the Susquehanna Soniqs will be joining Reciprocity at the US Nationals LAN later this year.
The next qualifier stage of the USN will kick off in June presumably the week following the Las Vegas Minor on around June 15th. Keep an eye out here for more information.
---
And so, there's the weekly roundup of results across the Rainbow Six competitive world. Check back here next week for more coverage of R6 action at all levels of play!