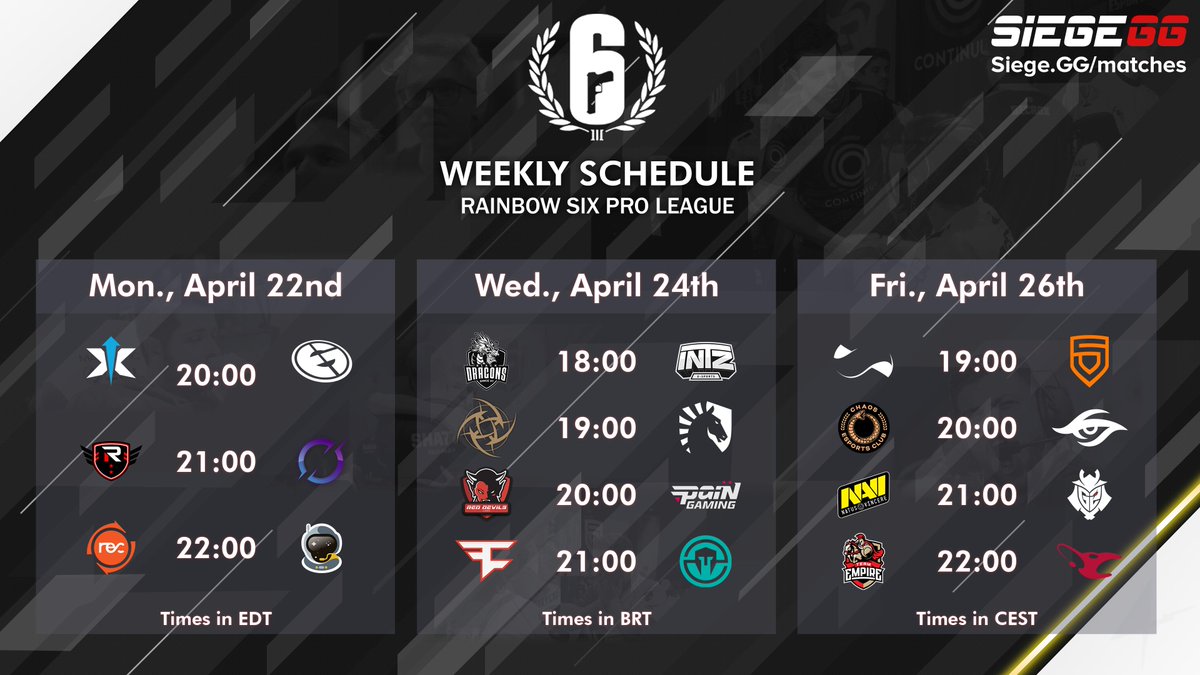 Season 9 comes to an end here. After fourteen playdays, two super weeks, and gallons of sweat and tears later, week 14 is finally here. With our six representatives from North America, APAC, and Europe locked in, Wednesday will decide the last two representatives from Latin America. However, that doesn't mean the competition will cease this week, as teams like Natus Vincere, INTZ e-Sports, and Rise Nation look to save themselves from the dreaded relegation spots. Here are some of this week's must-watch matchups.
North America
Excelerate Gaming vs Evil Geniuses
Realistically, North America's prescribed matchups this week will be to see if either Excelerate Gaming (ExG) or Rise will one-up the other. For the sake of this piece and your viewing pleasure, ExG versus Evil Geniuses (EG) has the potential to be more competitive. With Orgless disbanding, nullifying the 8th place auto-relegation spot, ExG and Rise are tied at 10 points apiece and are both facing rather difficult contenders. If one upset victory can be obtained, the other team is sure to stay in seventh place.


The tale here for Excelerate's matchup is that things could look promising. Last week, they managed to surge back into the game while significantly behind before Spacestation Gaming's late-game rescue job for a 6-6 draw (in what was considered to be a 'free win' for SSG). If that Excelerate turns up, the ExG where Bio and Achieved are running on all cylinders, EG might actually face some trouble. While EG has had a rough second half, they have managed to secure their spot to Milan. Losing to a 6-7th place team just before Milan may not make EG's narrative heading into the tournament look too good, and is sure to shake confidence.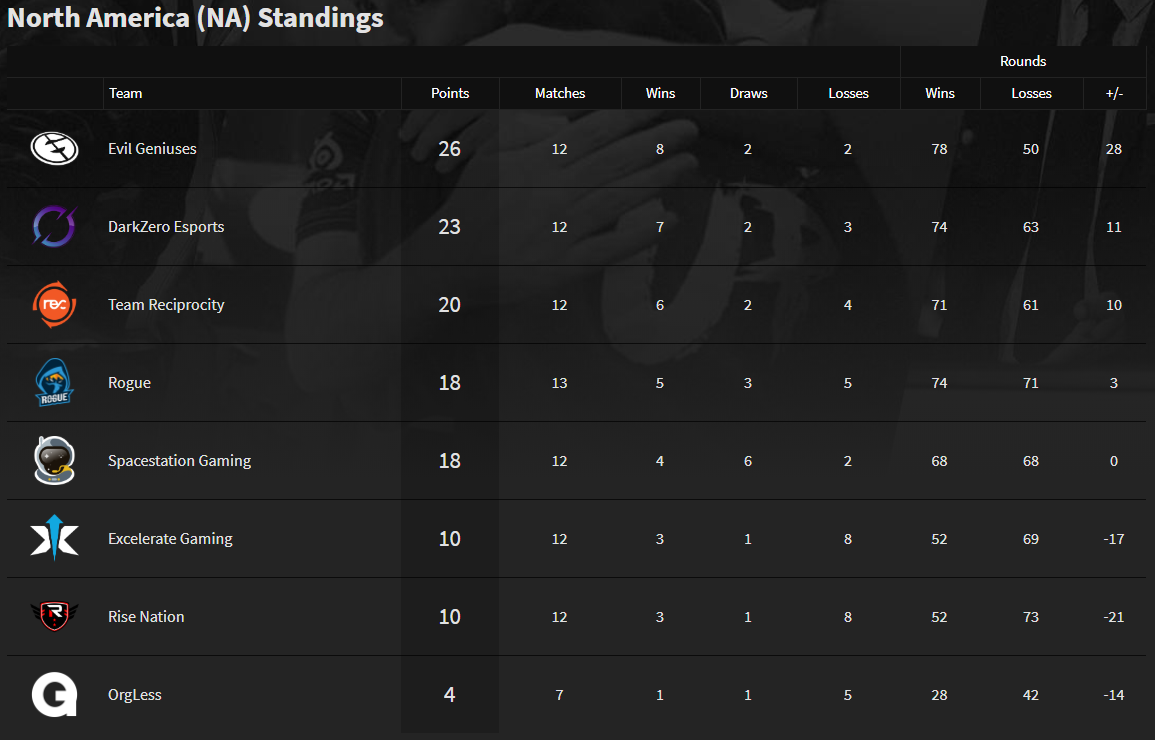 Latin America
LATAM has the potential for some very interesting results. Your week's prescribed matchup will be the 'fight for Milan'-- FaZe versus Immortals, and whoever wins this matchup will lock in first seed for Milan. Given FaZe and Immortals' performances this season, both teams will be baring their fangs in order to lock in the chance to represent their region proudly at the Season 9 Finals. However, what if both of these teams arrive at a standstill at the end of the day? What if there is a tie?
Well, the boring answer to this is both teams go to Milan -- unless NiP can win against Team Liquid. In this case, Pro League will have its first-ever three-way tie. For this special tiebreaker, they will consider the W-D-L record of the three tied teams in a sort of 'mini league'. Immortals can easily get through in the mini-league due to their impressive performance in the season, giving them the ticket to Milan (6 mini league points).
However, in this case, NiP will also hold the mini league points lead over FaZe (5 mini league points to FaZe's 4) to give them the second place finish. Either team MUST win their matchup to go to Milan. If FaZe win, it's over for NiP, and vice versa.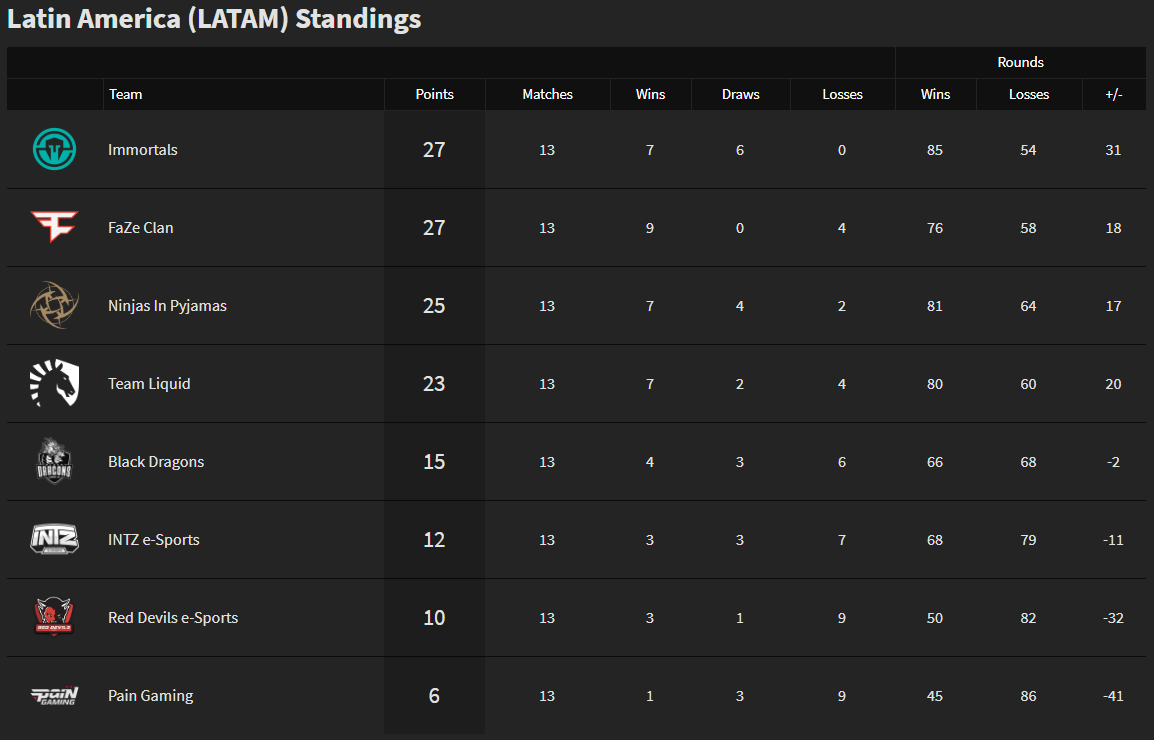 Europe
Team Secret vs Chaos Esports Club
Last week solidified the second of two European entrants to Milan, with LeStream Esport joining Team Empire. G2 Esports stands nowhere near, making this the first LAN event since the Six Invitational 2017 that they have not been able to get to as a whole roster. This week's must-watch European match will come down to whether or not Team Secret can win against Chaos. In short, if Secret lose this matchup they will be auto-relegated regardless of the outcome of Natus Vincere (Na'Vi) versus G2.

Secret has had a hard time with Chaos since last season's final matchup, where Chaos won by a narrow margin. Now, Chaos has quite literally sowed chaos in Europe, including their 7-4 victory over Secret on the very first day of Season 9. Secret has a lot to prove if they want to keep Na'Vi away from the potential to stay in the Pro League for Season 10. Two wins against G2 are not enough if they can't win against any other competitor in their region, and Secret have the span of a mere eleven rounds to keep their name in the running. They cannot hope for a draw as Na'Vi will win the tiebreaker, and so this matchup is a do or die for the likes of Secret and one of EU's most beloved teams since their time as I Don't Know.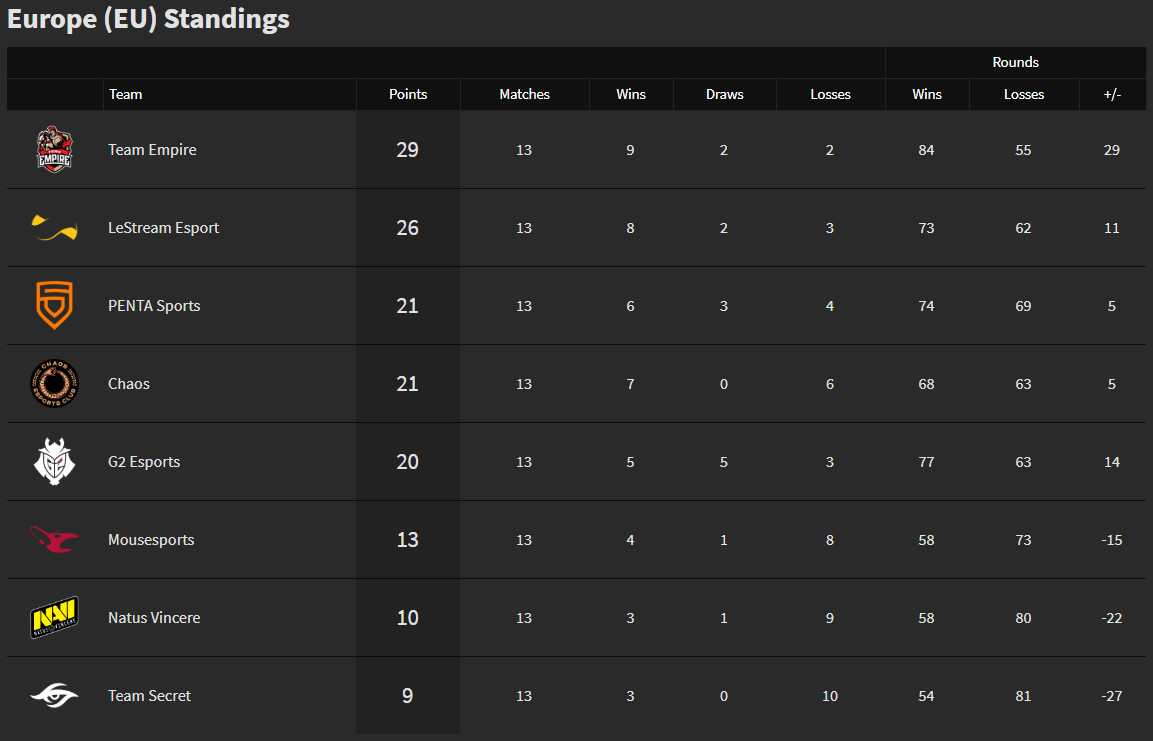 ---
And so, I think these are undoubtedly the must-watch matches for this week. Two spots remain in Latin America to join the other six international competitors for the chance to be the Season 9 champions, and this week is already as high-octane as we'd expect! Stay tuned to SiegeGG as we'll be switching gears for our coverage of the Milan finals, as well as our reliable global coverage of Siege esports.