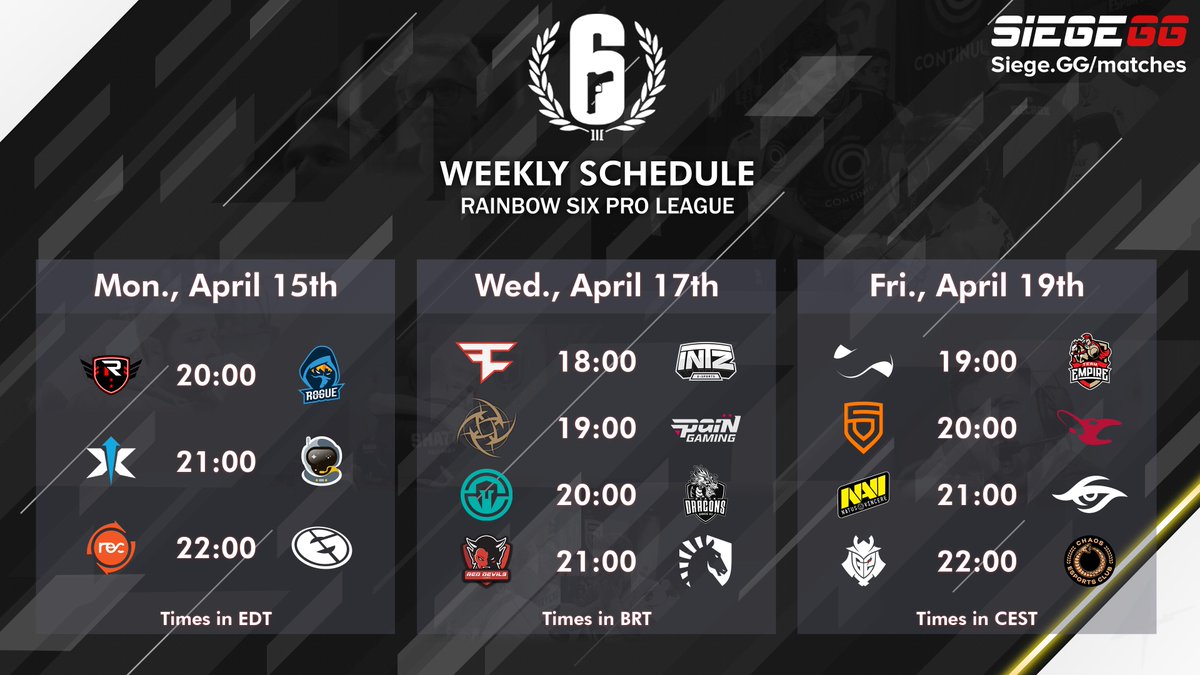 Season 9's ending continues to creep up on us, as the contention for LAN spots in LATAM, EU, and NA keeps heating up. With Milan on the horizon, let's investigate what matches you cannot miss out on in the thirteenth regional playday.
North America
Evil Geniuses vs Team Reciprocity
Seeing as DarkZero and Evil Geniuses are now tied for points this season, it's about time DarkZero took their bye for this week as North America continues to be an intensively competitive region. Amongst our standout match for NA this week, Rogue takes on Rise Nation and SSG takes on Excelerate in what should be two very one-sided matchups. However, today's must-watch is none other than Team Reciprocity versus Evil Geniuses.

Going all the way back to their days as Cloud9, Team Reciprocity have made leaps and bounds in progress as a team. This matchup didn't forsake them at DreamHack Montreal, but it proved to be a roadblock especially in Vegas at the USN Semi-Finals. At the beginning of Season 9, done off-stream but recorded with casting due to technical issues at the ESL studio, Team Reciprocity walked away with a 7-5 victory on Clubhouse. It didn't stop there, Reciprocity moved on to shut out EG in the quarter-finals of the Six Invitational 2019 in a 2-1 victory. Reciprocity have come too far to let down the #RECPack, but EG looks to shut Reciprocity out of LAN dreams.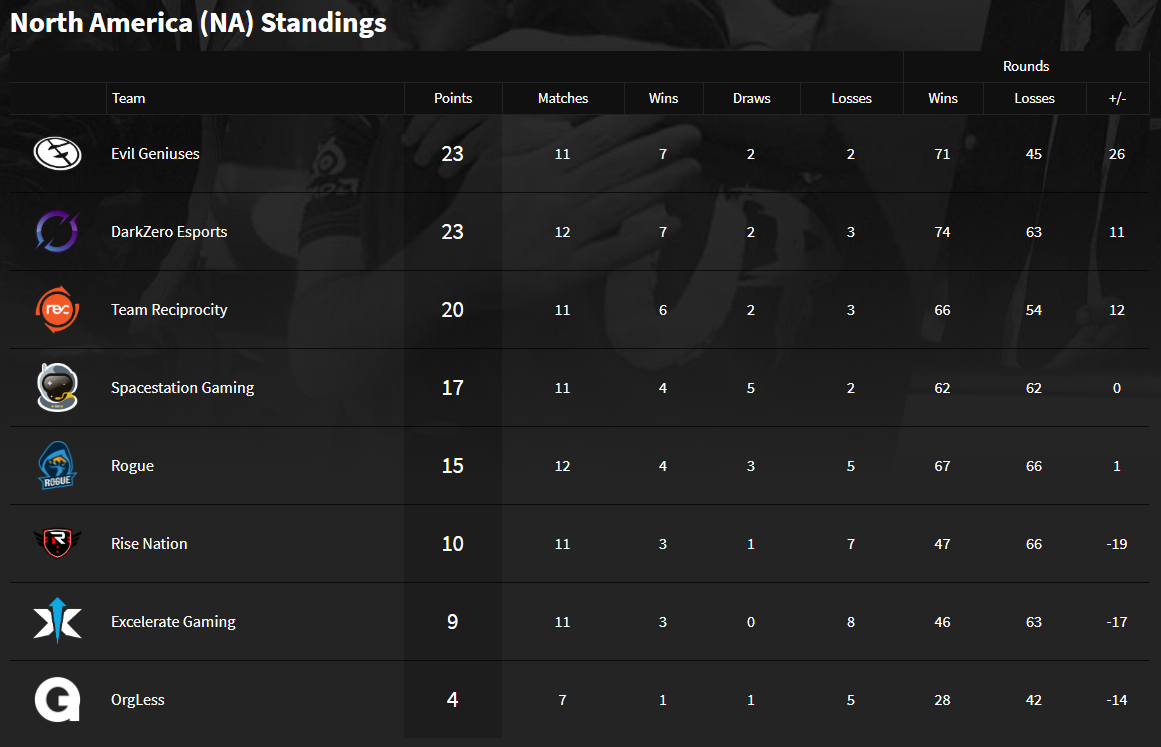 Latin America
Immortals vs Black Dragons
FaZe and Immortals continue to top the charts after FaZe earned three points with BD's forfeit due to bad internet connectivity. However, NiP seems to be making a resurgence for the second LAN spot, not entirely out of the picture yet. These matches all come across significantly one-sided on paper, and while last week's upsets from IMT-INTZ and Liquid-paiN tieing, your must-watch this week is undoubtedly Immortals versus Black Dragons.

As aforementioned, Black Dragons didn't get the opportunity to play last week due to internet issues, which means they're most definitely ready now to inflict some level of punishment onto a team like Immortals. Given that BD is still on 15 points, effectively fifth, the most points they can gain from now until the season's end is six. Immortals come into this matchup from last week's subpar performance against INTZ, could we be seeing a decline in Immortals in this part of the season? BD might not be able to make LAN now, but they can deny Immortals a crucial three points to stay in the top.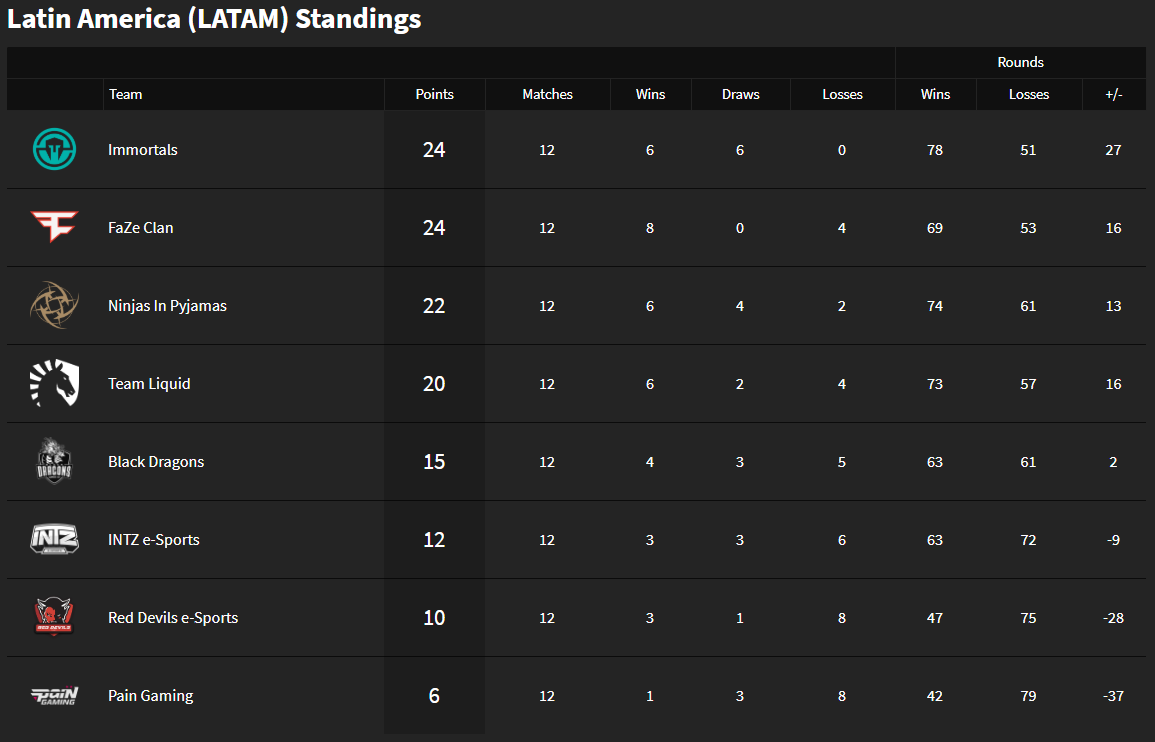 Europe
Natus Vincere vs Team Secret
Europe continues to surprise us after last week's complete upset by Chaos to keep them within LAN possibilities. With G2 tieing against Empire, PENTA are now within a realistic shot at heading to Milan as well. However, this week won't look at these matchups, but at two teams looking to keep their head above water and out of auto-relegation. Yes, I'm talking about Team Secret versus Natus Vincere (Na'Vi).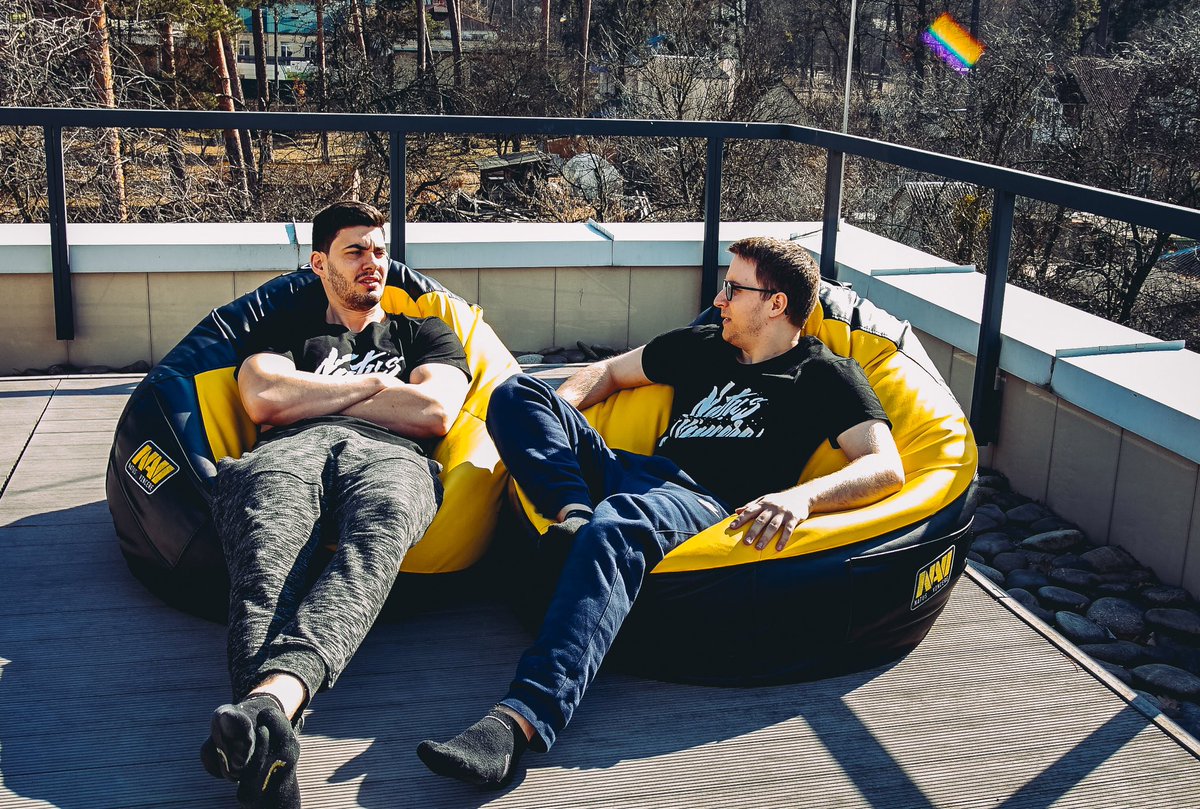 Since their bootcamp in Kiev after being acquired by the Ukrainian organization sometime before Season 9 started up again, Na'Vi has failed to show us any sign of growth or improvement with a backing from a T1 org. Losing matches to Chaos or mousesports offers no excuse. On Team Secret's hand, they've likely had one of their most disappointing seasons outside of giving G2 two of their three losses this season. While a victory against mousesports offered hope in the team's newfound pickup in Aku 'Fonkers' Seppa, their most recent performance has said otherwise. Both teams need wins in the next two days to start their climb, so Friday's matchup will be crucial in determining who has the balance in their favor.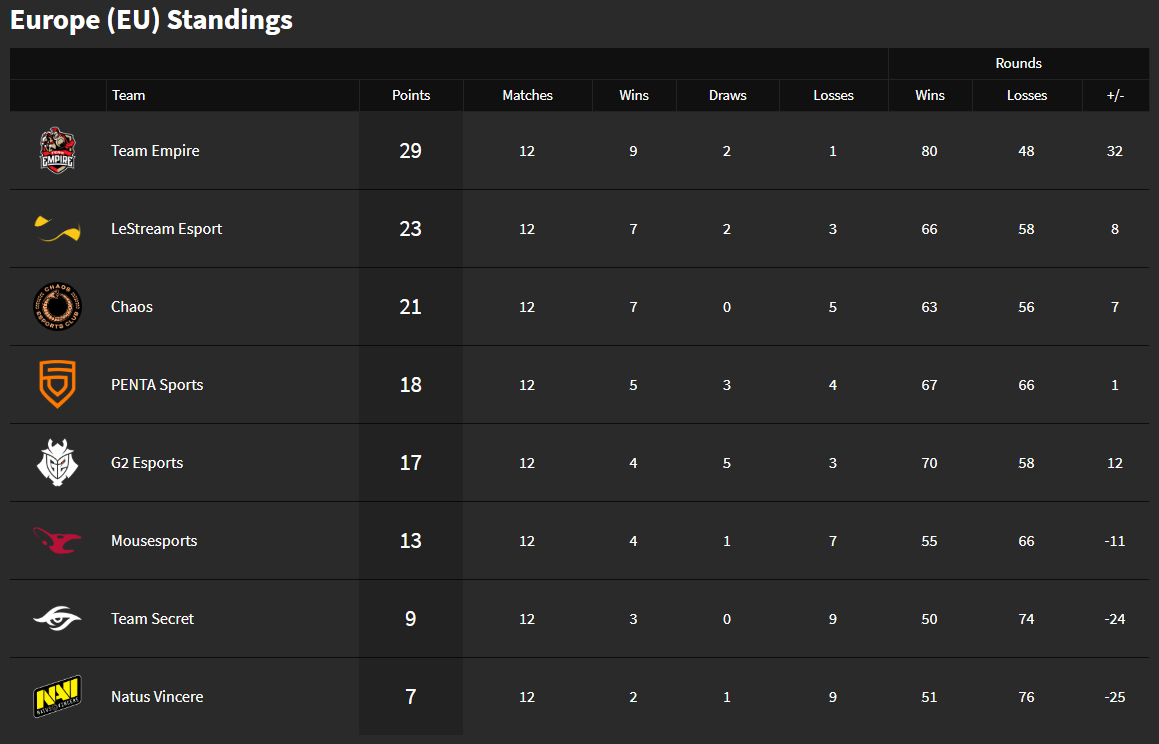 ---
And so, I think these are undoubtedly the must-watch matches for this week. We await the next five teams to join the likes of Team Empire, NORA-Rengo, and Fnatic in Milan across the next two weeks of playdays. Stay tuned to our channels as we give you the Pro League coverage and statistics you deserve.