As we near the end of Season 9 with the APAC region already concluding their online season last week, every team will be desperate to scrape as much as possible from their final games. Let's take a look at which games are the key ones to look out for as we progress further into the second half of Season 9.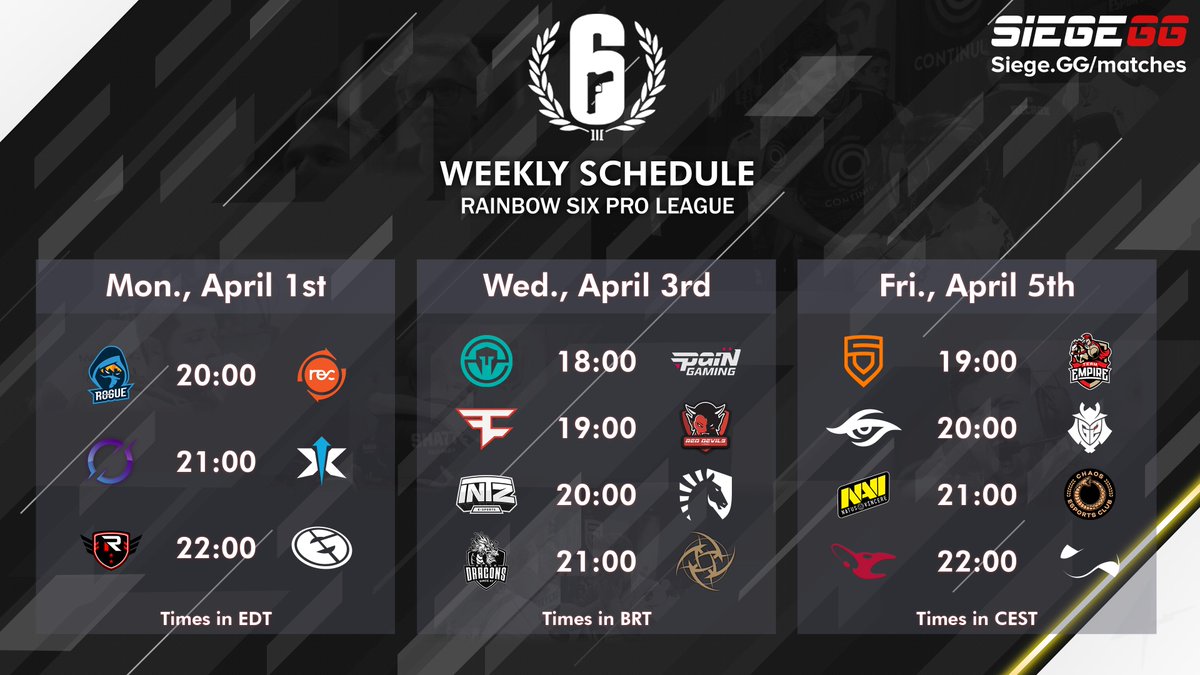 North America
Rogue vs Team Reciprocity
With both teams trailing the league leaders of DarkZero and Evil Geniuses a victory is a must if they want to stay in the running for a LAN spot, and even then both teams are still reliant on other results going their way if they wish to make it into the top two. Whoever loses this matchup will likely find themselves either five or eight points behind the top two with just two games remaining effectively ending their season.
While Team Reciprocity does sit ahead of Rogue in the standings and spent most of the first half of the season in the top two, it is Rogue that comes into this match the strongest. Since the Six Invitational, REC has lost to both Excelerate Gaming and Rise Nation, the two last placed teams in the league, while Rogue went to all twelve rounds against both Evil Geniuses and DarkZero - a polar opposite record.

Ultimately it is very likely that one team's season will be virtually over after this game, however, after how unpredictable the region has been in recent weeks you can't count a team out till the very end.
Latin America
Black Dragons e-Sports vs Ninjas in Pyjamas
Two points separate first from fourth in Latin America making it really anyone's game with Black Dragons in fifth eager to not be left behind. Since the second half of the season kicked off the new acquisitions João "muringa" Deam and Pedro "pzd" Dutra have given the team a new lease of life as they flawlessly defeated ReD DevilS and took Team Liquid to the full twelve rounds and will be hoping to give another team a run for their points in Ninjas in Pyjamas this week.
For NiP they will be eager to win this partially as they will be playing against their old organisation and ex-teammate of pzd, but mainly because of its importance in the region as a whole -- a win here ensures that NiP's fate is still in their own hands. As long as they defeat BD, ReD DevilS and paiN they can ensure that at the worst that final game against Liquid will be a LAN decider but any loses between now and week 14 means they are reliant on other results going in their favour.
Due to this importance, NiP has brought in a new player into the roster a few days ago described as one of "the most mechanically skilled LATAM players" in Murilo ''Muzi'' Moscatelli -- an ex-pro from Season 4 who just turned 18 in the past week. This is a huge gamble from NiP as muzi hasn't played at this level since April 2017 however, with the performance of pino who joined in a very similar situation, the roster has clearly deemed it worthwhile.
Europe
LeStream Esports vs mousesports
Finally, we have Europe which after a crazy first half of the season somehow seems to be the most stable over the past few weeks. With Empire, LSE and G2 all on a quest to make it to Milan all of which are undefeated since the Invitational the tension is rising. While Empire has almost guaranteed a LAN spot -- a single point against PENTA will secure that -- the chase between LSE and G2 continues and is easily the most exciting ongoing action in Europe as we near the end of the season.
G2 currently sits four points behind second-placed LeStream but with LSE still yet to play the undefeated Team Empire, losing any points in their three other matchups would leave the doors wide open for G2 to snatch second place from them. This makes every one of their games important for LeStream and, considering they lost 2-7 against mouz before the mid-season break, this game could very well be their downfall.

Mousesports, meanwhile, would see this games as a chance to get as far away from relegation as possible before their big, possibly relegation-deciding matchup against Na'Vi next week. While they've had a fairly weak half to the season so far, past results have shown they have what it takes to challenge teams like LSE and will be eager to prove to their fans and their new organisation that they still can.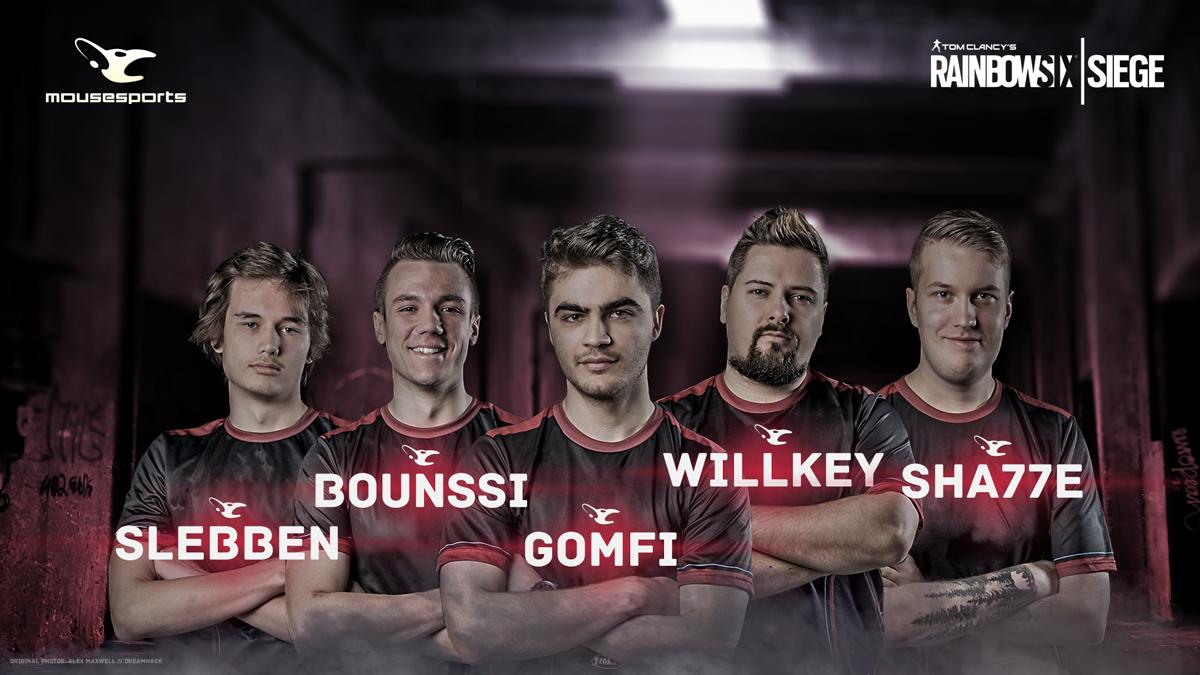 ---
And so that's my preview of Week 11 of the Pro League as some of the final pieces of Season 9 start to fall into place and we get an even clearer sign of who we will see in Milan next month. Keep an eye out on SiegeGG for more Pro League updates and results as we get closer to the Season 9 APAC LAN and the subsequent Pro League Finals.