As SiegeGG's hub for all roster changes in the second half of Season 9 of the Pro League, this page will be regularly updated with the latest transfer news. Check back here to keep up to date with all upcoming changes and previous changes during the online season of the second half of Season 9.
Summary of Changes So Far
North America
Rise Nation - Remorce joins as coach
DarkZero Esports - eCentral joins as analyst
Excelerate Gaming - Roster leaves organisation
Europe
Natus Vincere - Mrofficer88 joins as analyst
Team Empire - dan replaces Shockwave
Latin America
Ninjas in Pyjamas - Muzi joins, wag leaves
Black Dragons - Thyy joins as analyst
Team Liquid - ziGueira retires
Asia-Pacific
[JP] NORA-Rengo - YoshiNNGO joins, JJ leaves for Challenger League side GUTS
[JP] Sengoku Gaming Extasy - Cabbagest, YoshiNNGO, and WAYOUMAN leave, Demystify roster absorbed
[JP] Father's Back - NoTimeGG leaves
[ANZ] Ex Nihilo - Solaris joins as coach
[ANZ] Avant Gaming - Flossy leaves the team, roster and organisation part ways
Roster Changes
May 8th: [NA] Excelerate Gaming Roster Leaves Organisation
Excelerate Gaming's roster has left their organisation after a mixed Season 9 of the Pro League. The team will now be looking for representation, and is likely to find a good organisation to represent. The move comes after a controversy with the Excelerate Gaming Call of Duty roster, which may indicate troubles with the organisation as a whole and may be a reason behind this split.
Excelerate finished in 6th place in the NA Pro League this season with four wins and eight losses, though the addition of Owen "Pojoman" Mitura gave them a significant boost in the second half of the season. They will be looking to build upon that strength for the next season and will be seeking to secure an organisation that matches their ambition.
May 5th: [LATAM] ziGueira Retires from Team Liquid
The long-time captain of Team Liquid, Leo "ziGueira" Duarte, has retired to focus on his family following his marriage earlier in the year.
ZiGueira has been playing Siege at a professional level since Year 1 and has consistently been part of the very top teams in the LATAM region. After the Pro League expanded to include Latin America in Season 4, he immediately showed how good he was by finishing second and joint third in Year 2. He then finally became a Pro League title-winning champion in Season 7 as part of the first and only LATAM team to do so yet in Rainbow Six history.
Since then, his roster was knocked out without a win at the Paris Major, failed to make it to the Season 8 and 9 Finals, and was defeated by the eventual runners-up at the quarter-finals of the Six Invitational 2019. This fall in form of Team Liquid has now led to the 30-year-old to decide to retire from professional Rainbow Six to focus more on his family going forward.
This will not be a goodbye for ziG, however, as he remains one of the largest R6 YouTubers in Brazil with over 1 million subscribers. Just like Wokka, he will remain an active member of the local scene in this new role despite not playing in the Pro League and will remain with Team Liquid as a streamer.
Team Liquid is now a player short with a game scheduled in a week's time in the Brasileirão league against paiN Gaming. While it is possible we will see the debut of ziG's replacement in this matchup, it is more likely that their coach, Silence, will be substituted in as has been done so before.
May 1st: [ANZ] Avant Gaming Parts Ways With Roster
Avant Gaming has parted ways with its roster. In Season 9, Avant Gaming had finished in 5th place in the ANZ Pro League out of seven teams. While they were tied on points with Oddity Esports in fourth, and had a better win record, their head-to-head record against Oddity saw them get stuck in fifth.
Avant Gaming joined the scene very recently prior to the start of Season 9, signing the ex-DedSet roster. Since then, they have seen decent results, and the roster will now be aiming to improve on its Season 9 standing heading into Season 10.
Comprised of Kaiya "Loona" Omori, currently the only female Pro League player, Joshua "Vicious" Watson, Tex "Copper" Thompson, and Morgan "Fishoguy" Ishizaka, the roster is also currently without a fifth member. However, Erik "Niko" Ahrenfeld, who had been with Avant Gaming as a content creator, or substitute Harrison "Sheaffey" Sheaffe may be drafted in as the fifth core player as well.
April 30th: [JP] JJ Leaves NORA-Rengo for CL team 'GUTS'
As many had expected, Takumi "JJ" Iwasaki has left NORA-Rengo for a second time after Yoshifumi "YoshiNNGO" Yukimori was brought on as his now-evident replacement. JJ had previously been moved to the substitute position at the end of Season 8 of the Pro League and had been then replaced by Ryuki "Ramu" Matsuoka. As a longtime member of the team since at least Season 6, his best achievement with them was their victory against Rogue at the Season 8 Pro League Finals.
This move thus means that NORA-Rengo will be making the addition of YoshiNNGO permanent prior to the Season 9 Finals in Milan. Unlike at the APAC Finals, though, they will not have the luxury of an easy first game to find their groove as they will be going up against Fnatic just after having lost to them 0-2 at the aforementioned APAC Finals. As such, it will be important for the team to bed in YoshiNNGO quickly and effectively, lest the roster change does more harm than good.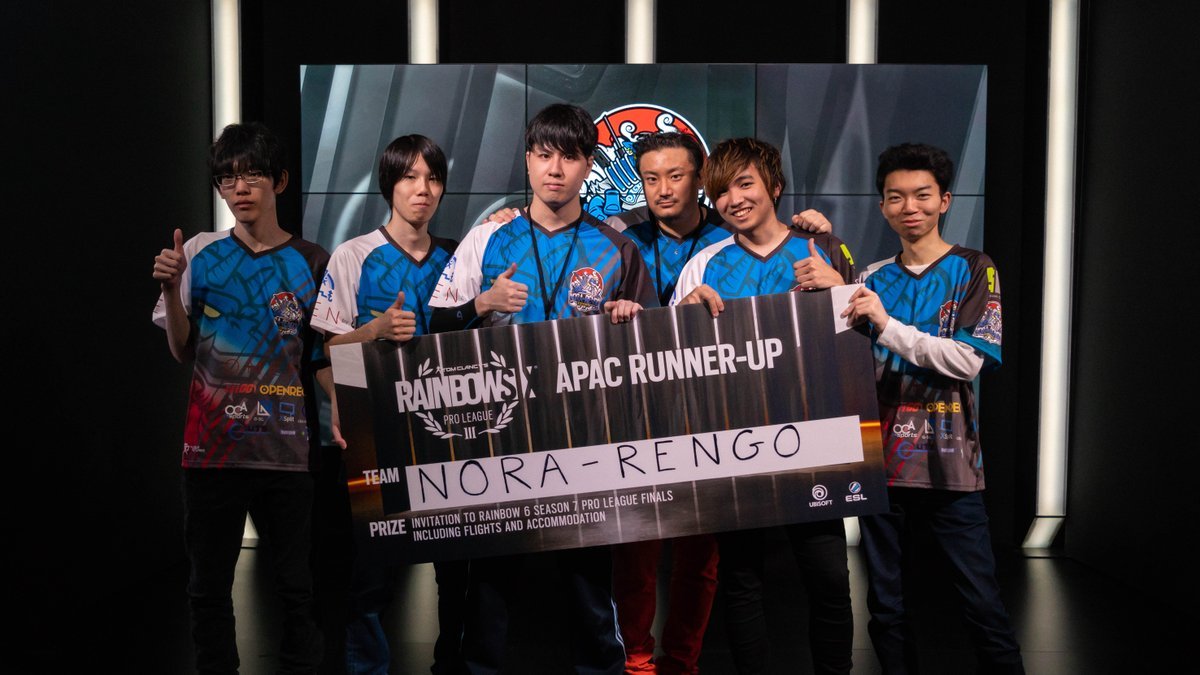 JJ will be joining Challenger League team GUTS Gaming for the Season 9 Japanese Challenger League which is due to begin tomorrow, on the 1st of May. His presence should be a huge boost for the side who will be thrilled to have such a decorated player on their team.
More information on YoshiNNGO joining the team and NORA-Rengo's season so far is available below.
April 23rd: [JP] YoshiNNGO Joins NORA-Rengo as Apparent Sixth Member
After leaving Sengoku Gaming Extasy (SGE) almost a month prior, Yoshifumi "YoshiNNGO" Yukimori has now joined the Japanese titans of NORA-Rengo. YoshiNNGO was part of the SGE team that finished fourth in the Japanese Pro League this year, but then contributed to the three-man exodus on the final day of their season.
Now it seems that NORA-Rengo are following in Fnatic's footsteps by adding YoshiNNGO as an apparent sixth member to their lineup. However, it is still possible that one of the team's current members may be departing the team entirely, as team manager Toru "redenergy" Tsuji declined to comment regarding roster structure and team lineup, just saying, "we will announce our roster very soon".
The moves comes after NORA-Rengo's toughest-ever online season where they only finished one point ahead of second-place and were in danger of missing out on an APAC Finals appearance entirely. Much of this can be explained due to former captain and star player Yudai "Wokka" Ichise suddenly announcing an indefinite sabbatical.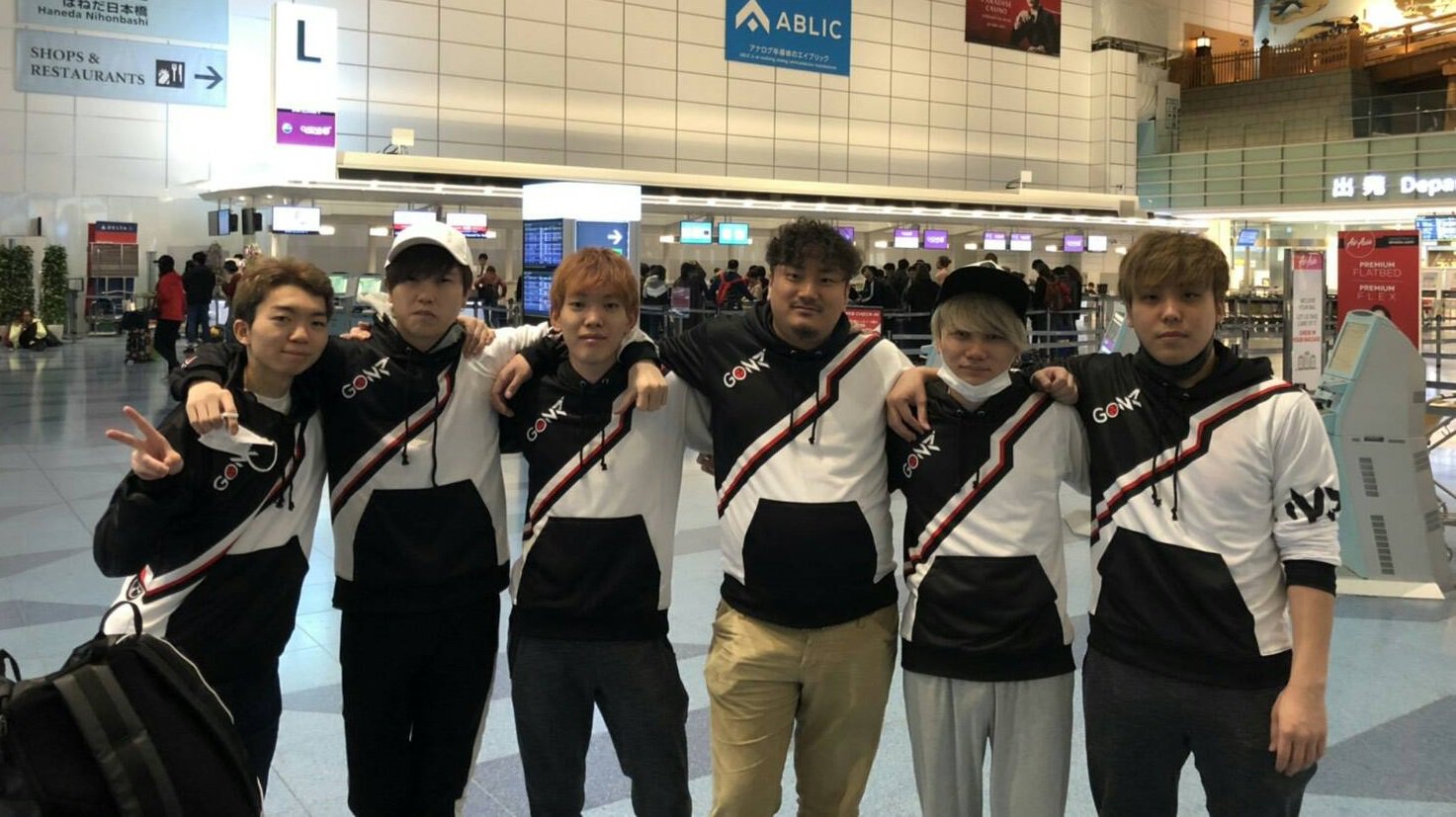 At the APAC Finals, NORA-Rengo also struggled more than usual, no doubt due to the lack of chemistry with the returning Takumi "JJ" Iwasaki in place of Wokka. While they won their opening game 2-0 against the weakest team on paper -- Ageless -- they were one single engagement away from losing a map to them. Furthermore, NORA-Rengo also suffered a heavy 0-2 loss to Fnatic in the grand final, and a desire to bolster their run at Milan is probably the cause behind the addition of YoshiNNGO as an apparent sixth member.
NORA-Rengo has announced that the lineup representing the team at Milan will be decided at a later date, but with not many days left to the event, it is likely that YoshiNNGO will be one of the five names on the sheet. Speculation is also rife that one of the existing members may be leaving the team as well, with some predicting JJ to be dropped once again.
April 23rd: [JP] NoTimeGG Leaves Father's Back
Former NORA-Rengo captain, NoTimeGG, has left Father's Back. Father's Back had a strong run in Season 9, finishing in third place and just two points behind Cyclops Athlete Gaming above them. NoTimeGG was one of the most experienced members in Father's Back, and his departure is sure to be a blow to the team.
April 23rd: [LATAM] Thyy Joins Black Dragons as Analyst
Thiago "Thyy" Nicézio has joined the Black Dragons roster as the analyst 18 months after retiring from Rainbow Six.
Thyy is best known for his time as a player for V3 Masters during Season 4 of the Pro League. Then, he, along with such names as Kamikaze, Psycho, and pzd, made it to the semi-finals of the Pro League Finals before being defeated by PENTA Sports (who themselves went on to win their very first title with this core roster). Following this, the V3 roster was acquired by Black Dragons and went on to win the Brasileirão 2017 Season 1 title before Thyy briefly stepped down to a coaching role and then retired.
Four seasons later, Thyy has rejoined Black Dragons in another staff position as he aims to help their new roster break back into the top four in the Latin American region. His first game will be their final game of the Pro League season against INTZ on Wednesday.
April 20th: [ANZ] Flossy Leaves Avant Gaming
Ryan "Flossy" Lacey has left Avant Gaming after three seasons with the roster. In Season 9, Avant Gaming had finished in 5th place in the ANZ Pro League out of seven teams. While they were tied on points with Oddity Esports in fourth, and had a better win record, their head-to-head record against Oddity saw them get stuck in fifth.
Flossy leaves the team with seemingly no hard feelings betwen him and the rest of the roster, and it is unclear if he will be continuing on as a Pro League or Challenger League player in the future. As far as his replacement on Avant Gaming is concerned, however, Daniel "NeophyteR" An, the former Fnatic player, is a name that some are speculating will be filling the gap.
April 18th: [EU] Dan Replaces Shockwave in Team Empire
In a shock move, ex-forZe player of Danila "Dan" Dontsov has joined the leading European Pro League lineup of Team Empire replacing the longtime member of the lineup, Artyom "Shockwave" Simakov.
Dan has a relatively short history in competitive R6 having played during Season 3 of the CCS League, finishing in the last place, before joining the Russian team of forZe in March. He now joins one of the most promising rosters in the world in Team Empire as they prepare for the Pro League Finals appearance in Milan next month.
This surprise comes due to "a misunderstanding between the players of the team" which has caused the exit of Shockwave, one of the most successful and well-known players in Russian R6 history. Team Empire's first game with this amended roster will be against LeStream tomorrow in the penultimate game of their online season.
March 31st: [LATAM] Muzi Replaces wag in NiP
Ninjas in Pyjamas has announced that Wagner "wag" Alfaro has left the team and will be replaced by Murilo ''Muzi'' Moscatelli. Wag joined the current Ninjas in Pyjamas roster just a few days prior to Season 6 when they were under the Black Dragons organisation. Right off the bat, the team had worked brilliantly together, and had ended PENTA Sports' (now G2 Esports) dominance in the LAN semi-finals in Sao Paulo, but had been unable to defeat ENCE eSports (now mousesports) in the grand final.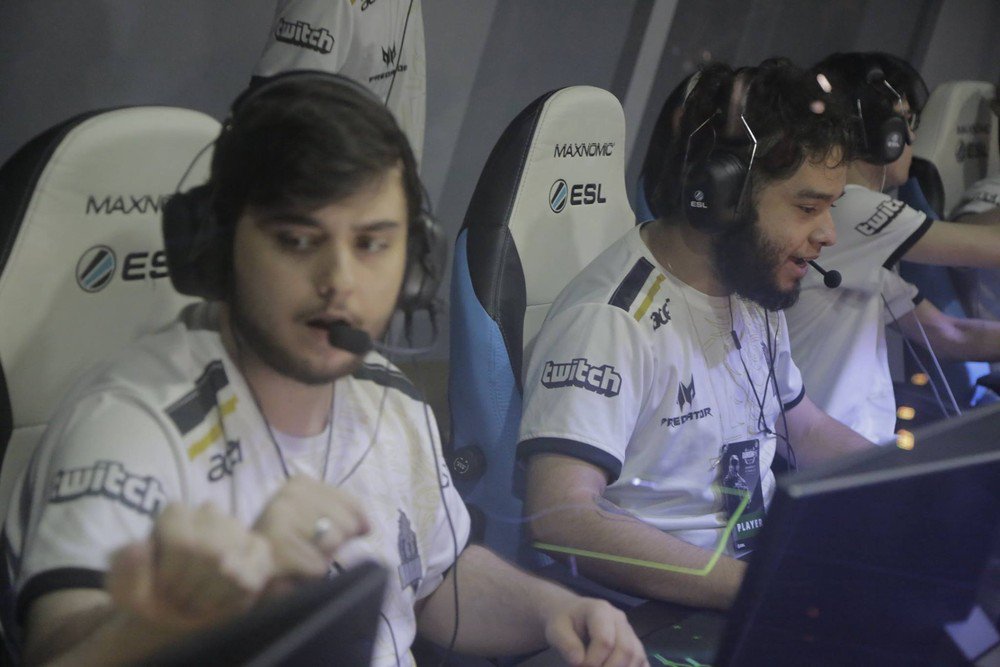 Season 7 saw wag and his team miss out on the Pro League Finals in Atlantic City, and Season 8 went even worse (despite the Ninjas in Pyjamas pick up) as NiP had barely escaped the relegation zone after finishing in sixth place. In the midst of Season 8, wag had been to the Six Major Paris and had made it to the main stage, but NiP had exited without a win in the playoffs.
Today's announcement comes after a much more positive Season 9, where NiP finds itself in third place, but comes off the back of a very disappointing Six Invitational 2019 where NiP was eliminated without a single win. The Ninjas seem to be putting their faith in youth, starting with the signing of Gabriel "pino" Fernandes at the start of Season 9, and now with Muzi.
Muzi turned 18 years-old recently, but has had Pro League experience. Back in Season 4, when Latin America's (LATAM) online portion of the Pro League did not have the 18+ age restriction, he had been on the Santos Dexterity roster alongside Astro, gohaN, cameram4n, and panico. Interestingly enough, pino had been on the paiN Gaming roster that had defeated Santos 2-1 to deny the latter a playoff spot. Santos Dexterity eventually became FaZe Clan, and with Muzi described as one of the most mechanically skilled LATAM players, Ninjas in Pyjamas are sure to give all their subsequent opponents hell in their quest for a Milan Finals qualification spot.
March 30th: [JP] Sengoku Gaming Undergoes Major Changes
Sengoku Gaming Extasy (SGE), the second seed from Japan last season, has announced a major shakeup of their roster. Longtime players Yoshifumi "YoshiNNGO" Yukimori, Yosuke "Cabbagest" Tamura, and Yuto "WAYOUMAN" Kusaka have left the team after SGE only managed a fourth-placed finish this season.
The move raises questions as to whether SGE is still left with the majority of players that were on its roster after the mid-season transfer window closed, and if it is found that less than three out of five players remain, it is almost certain SGE will lose its Pro League slot for Season 10. However, it seems that Shuto "Aroer1na" Nasukawa had returned to the team after the mid-season break, standing-in for WAYOUMAN who had presumably been moved to the bench. As such, SGE presumably preserves its 3/5th majority.

Replacing the trio will not just be three players, but the entirety of the six-man Demystify roster -- a team that had been playing in the lower Japanese leagues so far. The players joining SGE are Walker, Messhii, Takanashi, Kohk1, Sina1, and RuTile1. RuTile1, in fact, stood-in for Cabbagest on play days 11 and 13, against Father's Back and NORA-Rengo, respectively, with decent results.
Such an absorption of an entire roster is unprecedented, and we will have to wait until Season 10 to see if it has appreciable effects.
March 29th: [NA] eCentral Joins DarkZero as Analyst
Cristian "eCentral" Guerra has joined DarkZero Esports as their analyst.
DarkZero currently sits in first place in the North American Pro League and are one of the favourites to go to the Season 9 Finals in Milan from their region. Joining the team to help ensure that is eCentral, a community caster and coach for the CollegiateR6 league with little competitive experience.
March 26th: [EU] Mrofficer88 Joins Na'Vi as Analyst
Murat "Mrofficer88" Motevalli has joined the Pro League roster of Natus Vincere as their analyst replacing Reaper on a trial basis.
Mrofficer88 previously joined Supremacy as an analyst in October 2018, just prior to their relegation from the Pro League. Since then, he aided the team in two French National tournaments -- the 6Cup 2018 where they finished in fourth, and the Lyon e-Sport 2019 where they finished as runners-up. Following this, on March 19th, he left the team just after Supremacy's second play day in the European Challenger League, stating that he was "really looking forward to step up my game even more and work harder and better to do great things with my new "family"".
A week later, he has now joined the all-German roster of Na'Vi in a trial analyst position to aid what was the only professional roster in the region without any support staff. He will have to ensure that his new side stays out of the relegation zone, and also possibly climbs up the table. This move makes Mrofficer88 the very first Norwegian to participate in the Pro League, quite an achievement for himself and his nation.
March 25th: [ANZ] Solaris Joins Ex Nihilo as Coach
Following their departure from Mindfreak, the sixth-placed ANZ roster of Ex Nihilo has picked up a new coach in Solaris to help them avoid the relegation zone with just one week of matches remaining.
Solaris has a very limited competitive history, with his fourth-place finish during the New Zealand qualifiers for the Oceanic Cup 2019 likely being his career highlight prior to this pickup. He now has the task of working alongside his co-coach of Uyen "uyen" Pham to ensure they get the best possible result out of their match on Wednesday against Oddity Esports. Two map wins here would ensure they avoid the relegation zone, and possibly push all the way up to the third position, which would be a huge turnaround for the previously struggling roster.
March 21st: [NA] Remorce Joins Rise Nation as Coach
After being kicked from the Challenger League team of Looking For Org two weeks prior, Brad "Remorce" Hickey has joined the struggling Pro League team of Rise Nation as their coach.
Remorce previously played in the Pro League for the whole of Year 1, peaking in the third position in North America back in the very first season. Since then, he has played in Seasons 4, 5, 6, and 8 of the Challenger League on various teams, failing to make the Pro League playoffs each time. Now, he finally returns to the top league in competitive R6 as a coach following in a similar path of his ex-teammate during Season 8 of Gotcha, Evil Geniuses' current coach.
Rise currently sit in seventh place and are the only existing team in the relegation zone, meaning they will be in need of Remorce's guidance if they wish to both survive the season and possibly push up the table in the second half of the season. Rise Nation's next game is against Team Reciprocity next Monday where we can see Remorce's impact on the team in action.
---------
This article will be updated with changes as they happen, check back here or keep track of updates from SiegeGG's Twitter account.