Back in April, Pampas, a mixed Argentinian and Chilean team, were two rounds away from qualifying for the Charlotte Major over FURIA. This roster did not even qualify for the upcoming Copa Elite Six in Stage 2, yet both the Mexican and LATAM South subregions have a pretty good chance at breaking Brazil's monopoly on Major spots soon.
This isn't particularly due to a sudden rise in quality, but rather the change in formats. The previous format of six Brazilian teams and an initial group stage cut out the non-Brazilian rosters, But now, half of all Copa Elite Six teams now hail from outside of Brazil and the double-elimination format means a single upset is all that is needed.
The way the bracket is formed means that the four Six Major teams are decided during round two of the upper and lower brackets. No matter the results of the first round of games, by the time round two of the lower bracket is played, only two teams have been eliminated. As such, we are guaranteed two Portuguese-speaking versus Spanish-speaking do-or-die games for a Six Major spot every single stage.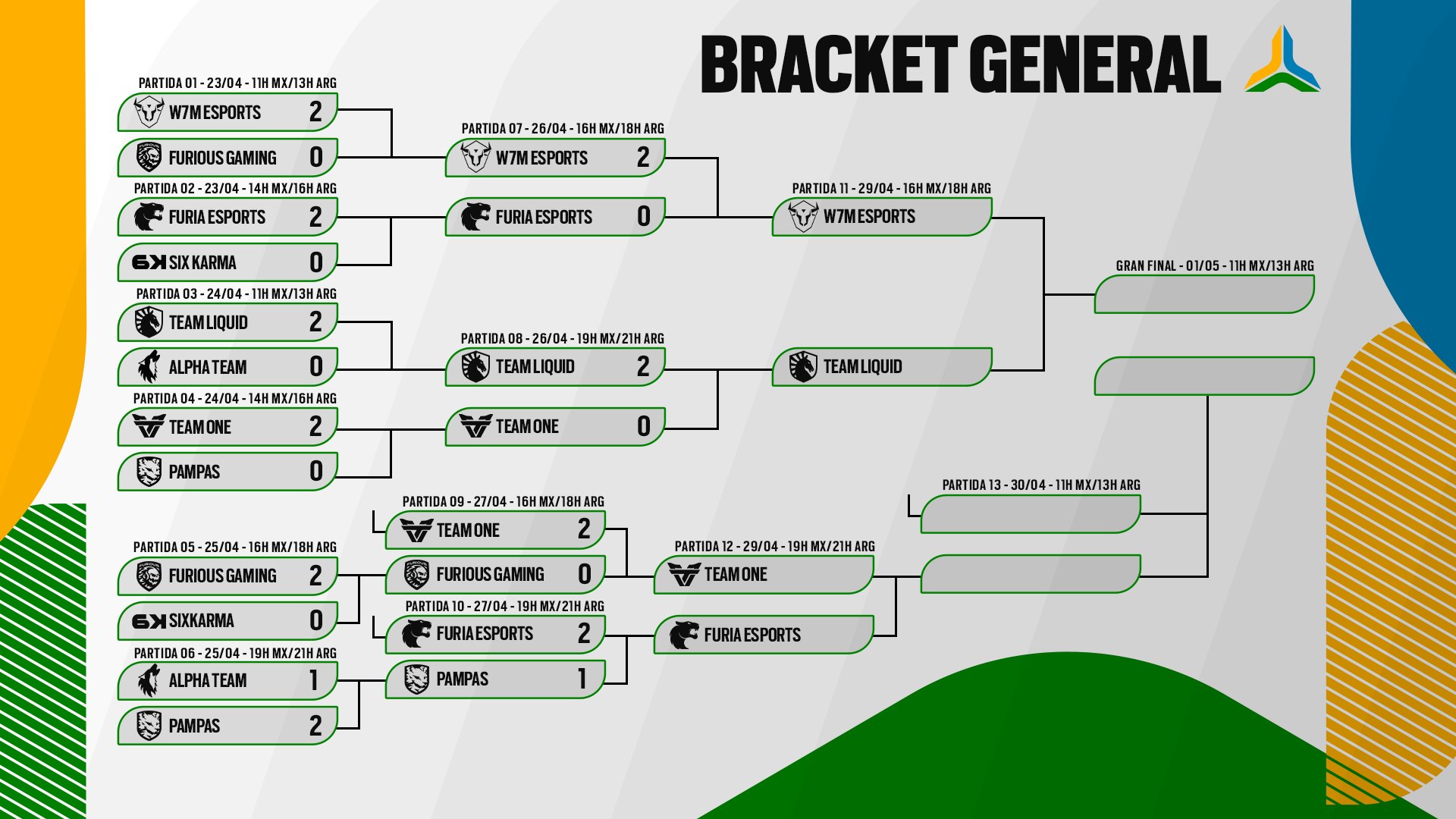 Last stage was a perfect example of this; on day one, all four Brazilian teams won by 2-0 scorelines. This then led to two Mexico versus Argentina lower bracket games, which forced two Brazil versus Argentina do-or-die games. While each team is obviously playing to be in this position, the non-Brazilian rosters as a collective only need to win a single upset all stage to reach a Six Major event.
Furthermore, this upset doesn't even need to happen in this round. If, for example, Six Karma had upset FURIA in the upper bracket, then even if 6K lost to w7m, a Pampas vs 6K lower bracket game would be set up, thus guaranteeing a non-Brazilian LATAM roster at the Charlotte Major.
This format means that if a Brazilian roster ever loses a game against a non-Brazilian team, then we'll see a Mexican or Argentinian roster on the global stage. It doesn't matter where in the bracket it is -- except if there's a tiny technicality where two non-Brazilian teams pull off upsets.
April was the very first time the Copa Elite Six had used this format and we were two rounds away from seeing an Argentinian roster play (likely remotely) at the Charlotte Major. In the stage beforehand, MIBR lost to Atheris and Malvinas took FURIA to overtime. Before that, Fenix beat both FaZe and Black Dragons and took oNe to overtime just a few weeks before oNe won the Mexico Major title.
Male Brazilian teams have only lost two times in a regional best-of-three against non-Brazilians opponents, but there have also been very few BO3 meetings before. Even if it isn't during this coming week, an upset seems inevitable.
The question is, will it be Mexico or Argentina that breaks down that door?