A total of 10 more games this week means the NAL is already nearing its mid-point for Stage 3. Here's a rundown on what to expect this week:
Tuesday:
2PM EDT -- XSET vs Soniqs
3:30PM EDT -- Spacestation Gaming vs Parabellum Esports
5PM EDT -- Astralis vs TSM FTX
6:30PM EDT -- DarkZero Esports vs beascoast
8PM EDT -- Oxygen Esports vs Mirage
Wednesday:
2PM EDT -- DarkZero Esports vs Parabellum Esports
3:30PM EDT -- Astralis vs beastcoast
5PM EDT -- Soniqs vs TSM FTX
6:30PM EDT -- XSET vs Oxygen Esports
8PM EDT -- Spacestation Gaming vs Mirage
While Parabellum surprised us last week with two impressive regulation-time wins over XSET and Oxygen, they still have another tough week ahead of them.
Two more games against SSG and DZ, both of whom had a weak start to the stage, will conclude PBLM's nightmare first half. If they can continue their winning ways, they're on a direct course to winning this stage's NAL.
DZ themselves come into this week following a shock announcement that Hyper has stepped back from the team and that Skys will be returning to the roster. Luckily for him, his first game back will be against beastcoast who are also playing with a stand-in player.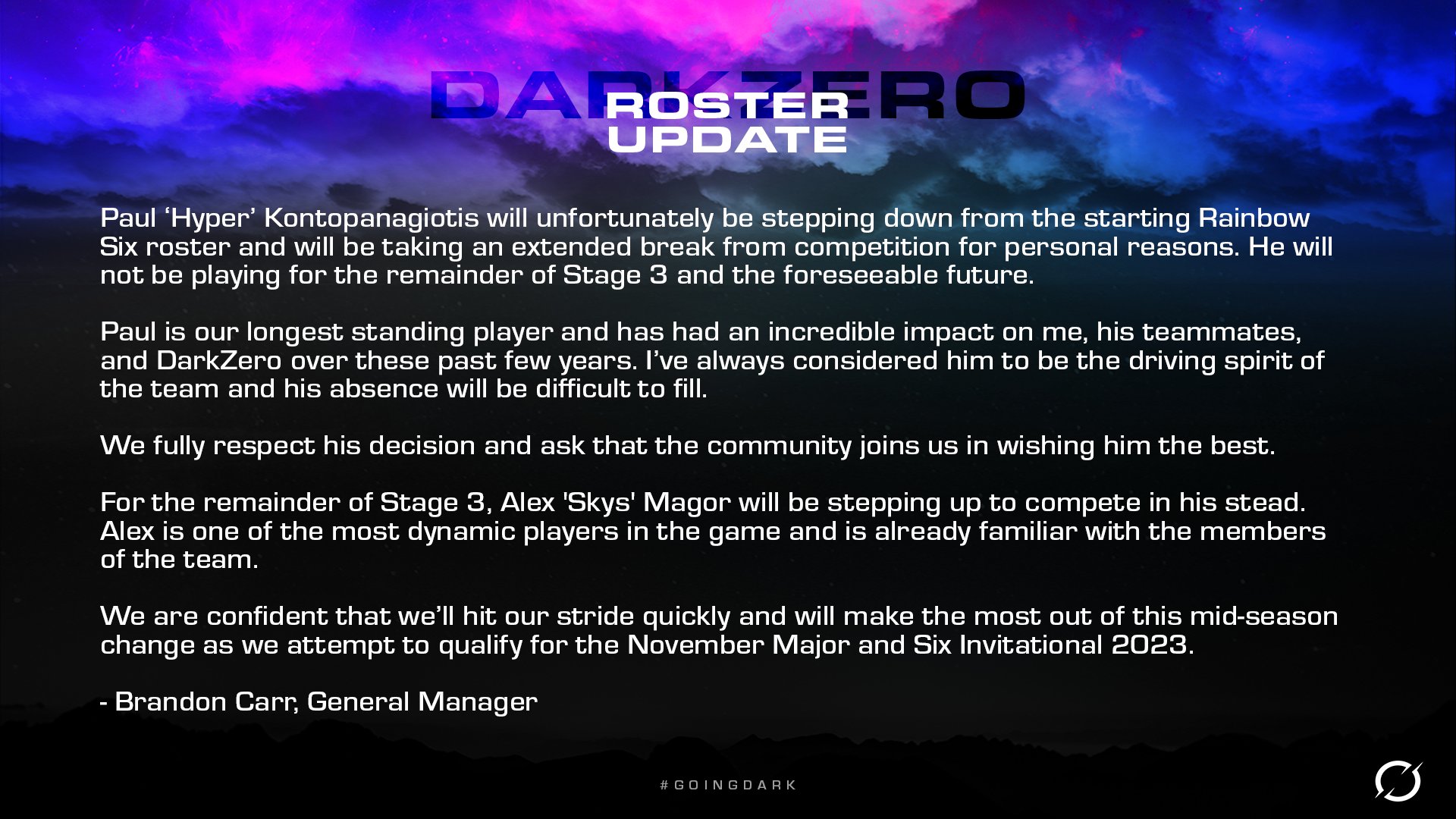 Mirage is, on paper the worst team in this season's NAL, but showed last week they have some bite when they took down Astralis. With SSG and Oxygen this week, another win suddenly makes them mid-table contenders. It is a massive turnaround from their Stage 2 performance in which they were effectively dismissed as a challenge.
From the bottom to the top of the table, Parabellum are joined on six points by TSM and Soniqs. Later tonight, these teams face Astralis and XSET, two teams coming off an unexpected loss during play day two. These latter two teams will be very eager to get all three points to reaffirm their position in the league, while the leaders will not want to lose any ground to each other ahead of their game on Wednesday.
TSM and Soniqs' week will be defined by their result against each other. They sit in first and second place at the moment and this will be the very first clash between new Soniqs player Emilio "Geometrics" Leynez and his ex-teammates of almost three years.
This game has all the markings of a great matchup and the best thing is that supr will be on the desk to give us his thoughts on the game live:
Let's take a brief look at what's in store for us:
Head-to-heads
While both teams have changed almost half their team, it's still worth seeing where they're starting from:
Stage 1 2021 -- 8-7 to Soniqs on Oregon
Stage 2 2021 -- 7-4 to TSM on Villa
Stage 3 2021 -- 7-4 to TSM on Clubhouse
Stage 1 2022 -- 7-5 to Soniqs on Chalet
Stage 2 2022 -- 7-5 to TSM on Clubhouse
TSM have an odd history when facing tough opponents, as even when they were struggling at the lower ends of the league, they could still compete with the best in NA. Last stage, TSM finished in eighth place, but two of their three regulation time victories came against Soniqs and Astralis, who finished in the top two.
Similarly, during Stage 3 last year, TSM finished fifth as their only wins came against the teams in seventh, eighth, and ninth… and Soniqs in third place.
Funnily enough, the two Soniqs victories came in a tight 8-7 in which Geo was TSM's best player and in a 7-5 where Goddess substituted in for Rexen.
Geo's new role
Talking about Geometrics, his history with TSM makes him the man of the day.
While he recently played a secondary support role on TSM to assist Chala, he has now moved to become Soniqs' main hard breach player and planter. This has taken its toll on his personal statistics, but he's doing his job for his team well.
For TSM, Gasher has taken Chala's role, while Merc is assisting him in a much more aggressive support role. Snake then replaces Merc's primary entry position on Iana.
This change is somewhat of a lateral move for Geometrics overall, as he played the hard support role back during TSM's Six Invitational run. This is a position he's used to and on paper, one he excels at.
Geo: …if we smash it and get a lot of kills that's great, but at the end of the day we're just here to fill the roles.

…My mentality is that I just want to beat everyone, I don't want to beat anyone specifically. I feel like that's when you start losing the mental battle when in your head you're like you have to beat them. We're just here to make the Major, that's all we're here to do.

For the team dynamic it's really cool, it's like a whole different play style with different teammates. I was on TSM for nearly three years so it's something great, hopefully we can keep the momentum going.
Soniqs' weaknesses
While it has been just two games so far, Soniqs have looked much better while defending than attacking. This is to be expected for a "new" team as it's easier to react with minimal practice together than to coordinate a full push together.
Nevertheless, when looking at the numbers, Gunnar's 0-4 on entry during attacking rounds stands out as a significant issue. The rest of Soniqs combined are at 4-2. Gunnar has proven himself to be an amazing player, so this will almost certainly even out, but it's not a great start and something TSM can take advantage of considering Snake is 3-0 up on the same metric.
TSM's first real challenge
It's not too controversial to say that beastcoast and Mirage made up the easiest possible start to the season TSM could have had. This means while they look great on paper, they haven't been challenged in any real way.
Can Snake hold his own on the front line when it's Gryxr, Rexen, and Gunnar running at him, rather than Benjimoola and Surf?
Or, perhaps more interestingly, can Gasher remain with his plus six kill-death spread while on plant duty? Last week, his entry fraggers were clearing the way for him to do his job while being adequately covered, and rarely did he need to open a wall or go to plant without a man advantage. It is unlikely this will be the case against the Soniqs.
Tuesday's game
Also worth thinking about is that this game comes on Wednesday. Before this, tonight, Soniqs play XSET and TSM play Astralis. If one of these games goes awry, one of these teams could enter this head-to-head in a wildly different headspace than they are in now.
Both teams will hope that a single upset loss can't derail them so early after changes, but what's going in within teams is unknown from the outside.