Following MNM's shock 7-3 victory against Soniqs on Chalet in the opening game of day one, the two teams met again on Clubhouse.
Results earlier in the day had shifted the balance of power, with Soniqs in first place on six points, while Black Dragons and MNM had five. As such, if MNM wanted to regain their lead, they'd have to take down the North Americans for a second time.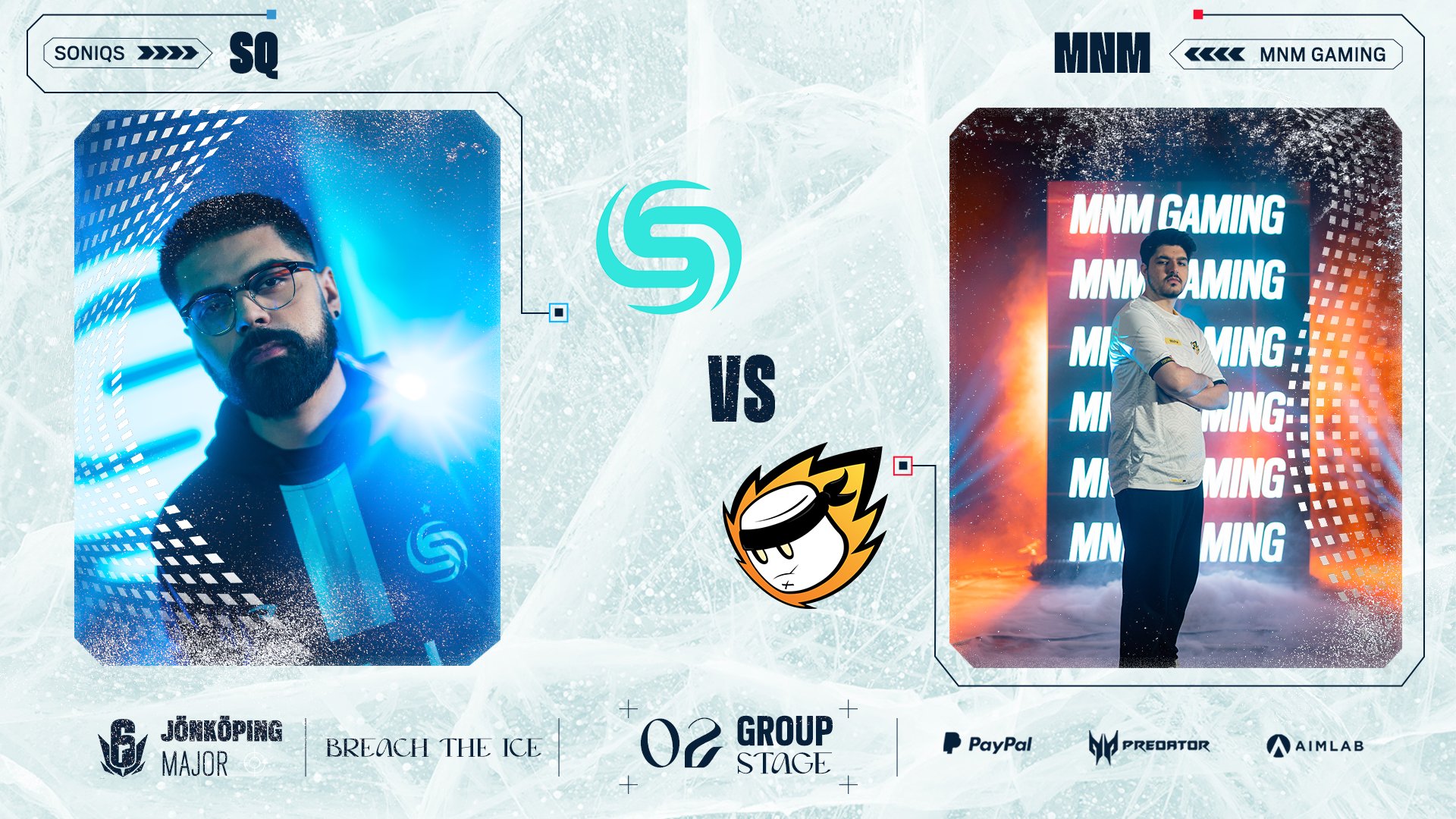 Soniqs' attack
The opening round showed us the Soniqs we expected to meet at this Major as they left Solotov in a 1v5 situation with 20 seconds remaining. The following round, they also left in a MNM in a 2v5 with 50 seconds remaining. While there was some resistance from Yuzus, Soniqs were up 2-0 in no time.
Two rounds later, Tyrant failed a 1v1 post-plant situation as he couldn't find the final attacker with the clock ticking down.
At 1-3 down, the pressure was on MNM, which they responded to well.
In round five, they got two early kills, while neLo held his own using Smoke's shotgun against two attackers pushing him.
Finally, on round six, Soniqs attack stalled out, leaving 10 players still alive with 25 seconds remaining. The attackers dropped hatches and rushed the site and were simply cut down. Three seconds later, Soniqs were in a 2v4, and the round ended at the 18-second mark. The half thus ended tied at 3-3.
MNM's attack
MNM's first attack was very similar to Soniqs' last one. The round saw no kills until the 17-second mark, at which point there was a massive explosion. A double kill by Yuzus in the space of a second put MNM ahead in a 3v1 situation, with Kanzen failing to deny the plant.
Soniqs quickly tied it up at 4-4, which was already a better performance than their 3-7 loss on Monday. That was just the first goal for them, though, as they continued to push for the full three points.
MNM once again struggled with a slow attack. Round nine had seven players still alive -- a 4v3 -- with just 1.6 seconds left. No matter how explosive their entry to the site was, they could never nab the kills in time.
As Soniqs then neared their sixth round win, Solotov stood in their way. Solotov was left needing to do 180s to both cover his back and cover the planted defuser. A mis-timing from Soniqs led to a clutch, though, tying up the scoreline once again.
Geometrics then completely denied MNM's entry on round 11, while Gryxr earnt a triple kill as MNM once again ran short on time as they approached the objective.
Finally, Neo lost a 1v5 situation to end the map just in time at a 7-5 scoreline.
Statistics
This loss from MNM has set up a thrilling day three for Group A as Black Dragons, CYCLOPS, and MNM Gaming are now all tied on five points.
Tomorrow, CAG and BD both play Soniqs, while MNM plays CAG and BD. This means MNM have the advantage in the race for second as they don't have to play Soniqs again.
Soniqs themselves already have a four-point lead over their opponents, meaning just one more win is all that's needed to lock in a playoff appearance -- a first for the Soniqs organization at the Major.
For this game in particular, Yuzus and Rexen had identical kill records, however, Rexen outperformed everyone on entry.