Image via Ubisoft/@kirill_vision
Next week, the Six Major will see the top 16 teams meet to compete for a global title. The tournament is split up into two parts, with the group stage taking place from Monday to Wednesday, before the top two teams from each group progress to the three-day playoffs over the weekend.
Group C
Undeniably the Major's "group of death", Group C includes Heroic and w7m who both topped their regional leagues, G2 who will be making their global debut with their newest "super-team", and DarkZero aiming to get their first title in their ninth straight global event. All four of these teams could very realistically win the Major.
While the group has many big names, only one of the four teams, DarkZero, has competed globally before, with the three others either being newly formed or never reaching this tier of play previously. This means the group is truly impossible to predict.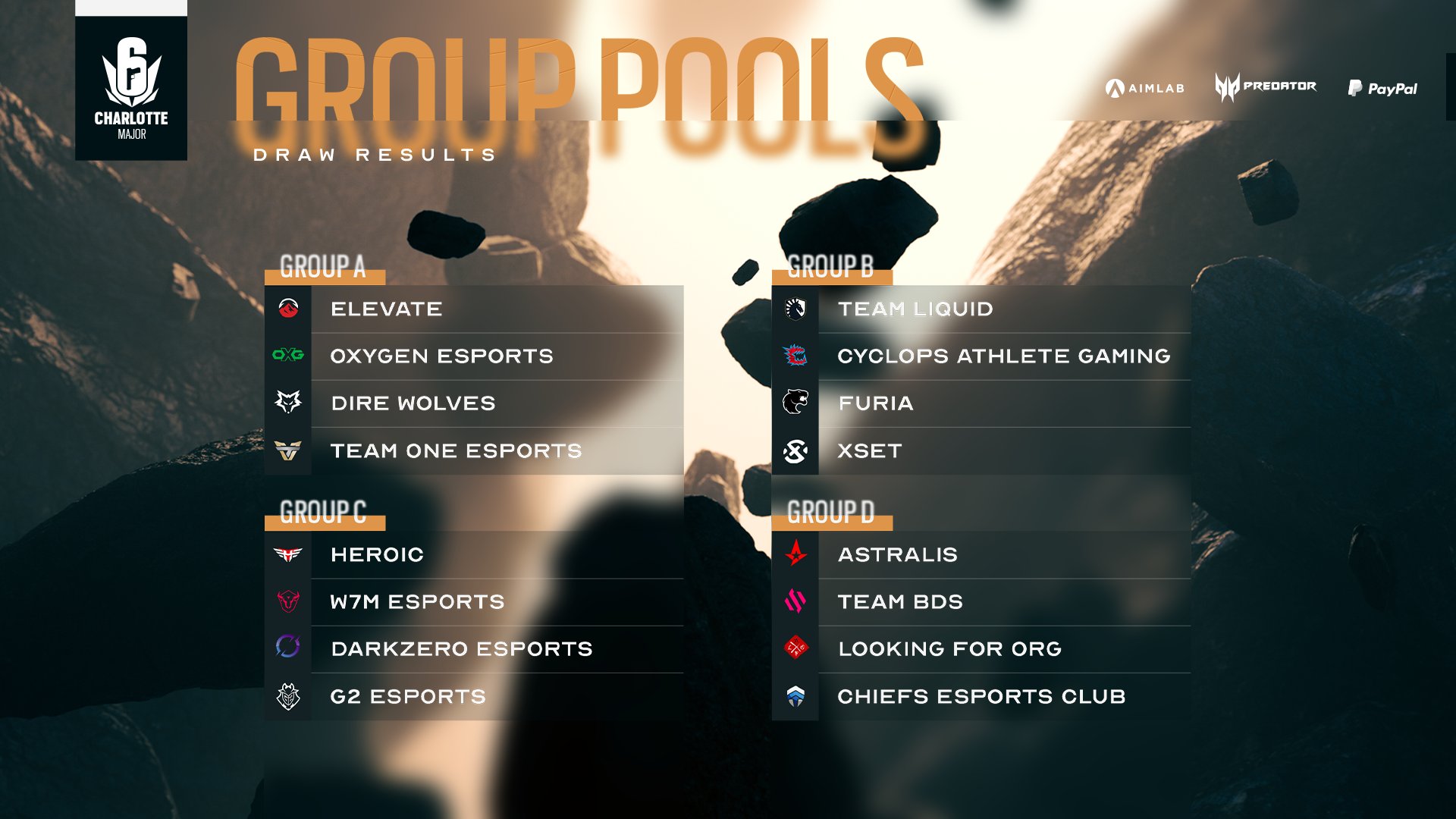 Heroic
While they were just a single map away from attending the 2022 Six Invitational and flubbed a very good opportunity to qualify for the Sweden Major on their final game of 2021, the introduction of Aleksi "UUNO" Työppönen onto the roster for this stage has made them look like a whole new team.
A close to flawless EU League stage saw them win in regulation over all of their main competitors thanks in part to the entry duo of Jake "Sloth" Brown and Benjamin "Benjamaster" Dereli. During this stage, Sloth has become the second best-rated player in Europe, wedged between Ben "CTZN" McMillan and Stéphane "Shaiiko" Lebleu while Benja tied his overall kill count.
UUNO himself meanwhile has been put on plant duty, a role he never inhabited on G2. Finally, Georgi "GorgoNa" Stoyanov and Nathan "Grizzly" Harding are on a "flex" role which has allowed the former player to join the two main fraggers in the EUL's top-10 rated for this stage. Heroic is the only team with multiple players included.
Considering their close calls with success previously and the ex-Empire roster losing their spot in the EU League, UUNO joining Heroic always put them in line for a top-four finish, however, the manner in which they did it was the most dominant of any team globally.
Heroic will be simultaneously holding a lot of Europe's hopes at this event while also getting to grips with the global playstyles, something UUNO should be able to guide the team through.
W7m esports
The only team globally to have a stage as strong as Heroic was w7m esports.
While Team Liquid eventually bested them in the Copa Elite Six grand-final to get the top seed, w7m's 7-1-1-0 BR6 record saw them defeat Liquid, FaZe, and oNe in 7-3 scorelines and only go to overtime against INTZ and FURIA.
Considering the three most experienced members had never even challenged for a top spot in Brazil before, much of the praise for this performance must go to their two rookie pickups, João "Jv92" Vitor and Gabriel "volpz" Fernandes. These players have been competing at the tier-two level for around a year, finishing last year's Challenger League in third-fourth and sixth place, respectively.
Now moving up into the big leagues, both players have somewhat changed roles as volpz moved off Iana and Jager but remained the team's most successful entry player. Replacing him as the team's Finka and top fragger is Diego "Kheyze" Zanello, while Gustavo "HerdsZ" Herdina is on soft breach. Jv92 previously played Buck forcing him to move off of the soft breach position, a change that he is seemingly still getting accustomed to.
Volpz finished the BR6 stage as the joint-best performing player just ahead of Kheyze while Kheyze overtook him during the CES. These two are the keys to w7m's success in the BR6 league and seemingly the reason they eventually lost twice against Liquid in the CES. Reliance on the entry duo meant Luccas "Paluh" Molina was able to shut the entire team on multiple occasions as w7m's highest rating across both games was just 1.04 while Paluh hit 1.22 and 1.30.
With fraggers such as Paul "Hyper" Kontopanagiotis, Jack "Doki" Robertson, Sloth, and CTZN to contend with, this may cause an issue once again.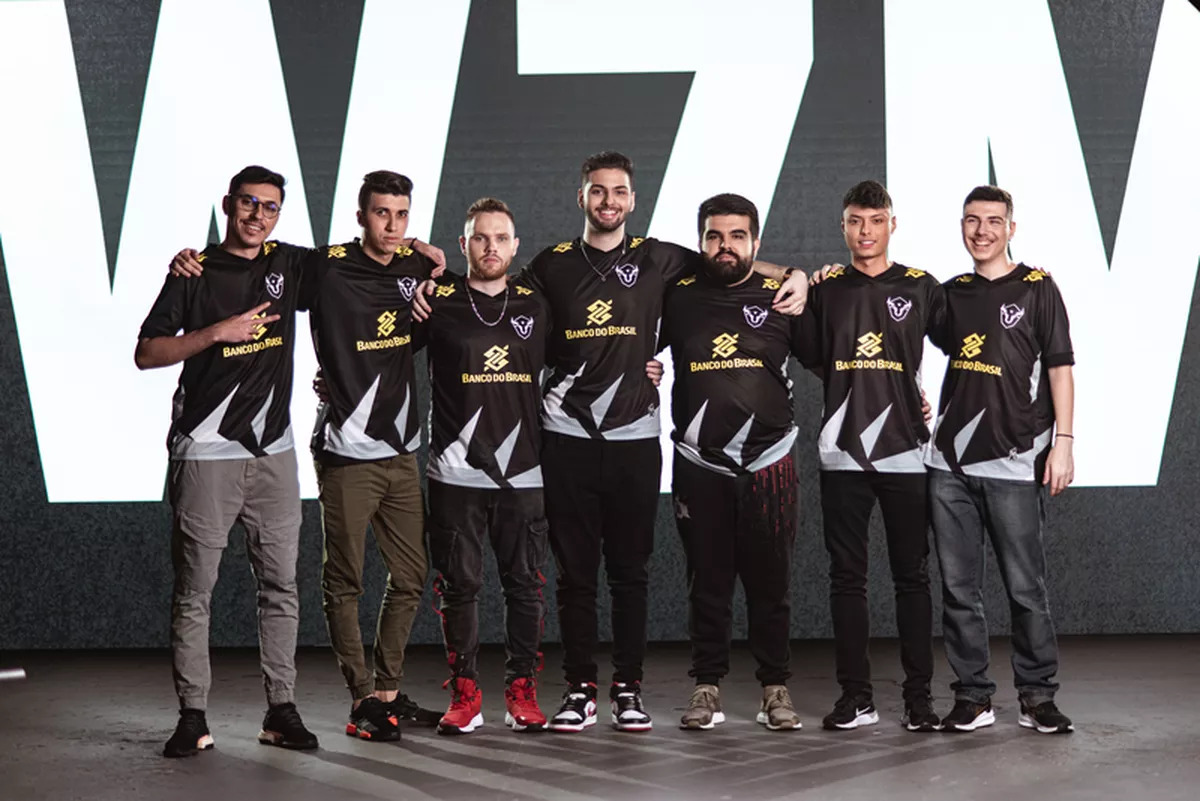 DarkZero Esports
During this stage, DarkZero narrowly defeated SSG to attend their ninth global event in a row. After they made it to a grand final in just their third global tournament, it seems like DZ's in somewhat of a rut, looking to finally break back into at least another top-four finish.
This is compounded as when Troy "Canadian" Jaroslawski joined DZ last September he held the distinction of having won every one of North America's tier-one PC titles -- Pro League Season 3 and the 2017 and 2020 Six Invitationals. TSM's SI 2022 win now means this is no longer the case. DarkZero meanwhile had just finished in the fifth-eighth at the Mexico Major which remains their best performance since Matthew "Hotancold" Stevens left the team.
This stage, however, they've made some changes that they hope will make the difference. Canadian had by far the most entry duels, a role Roberto "Panbazou" Feliciano previously held, albeit with a not-great 11-18 record. Nick "njr" Rapier, Panbazou, and Canadian this stage were three of the bottom six players in the NA League by entry record showing this is a big problem for the team.
Also of note has been the rise of Hyper this stage. While he was playing on Finka and Iana over the last six months he lacked a statistical standout performance in the NAL or SI tournaments. This stage, however, he's the team's top-rated player and the only player with a positive entry record.
Otherwise, the team dynamic has largely stayed steady with Kyle "Mint" Lander not opting to make any drastic changes in his first stage as DZ's solo coach.
As ever DZ will be competitive at this tournament as you'd expect for one of the best-known teams in the world. On the downside, with such strong group stage opponents and with their remarkably bad entry record plaguing them in the NAL, we'll likely need to see a new-look and revitalized team if they hope to even escape the group, let alone win the title on home turf.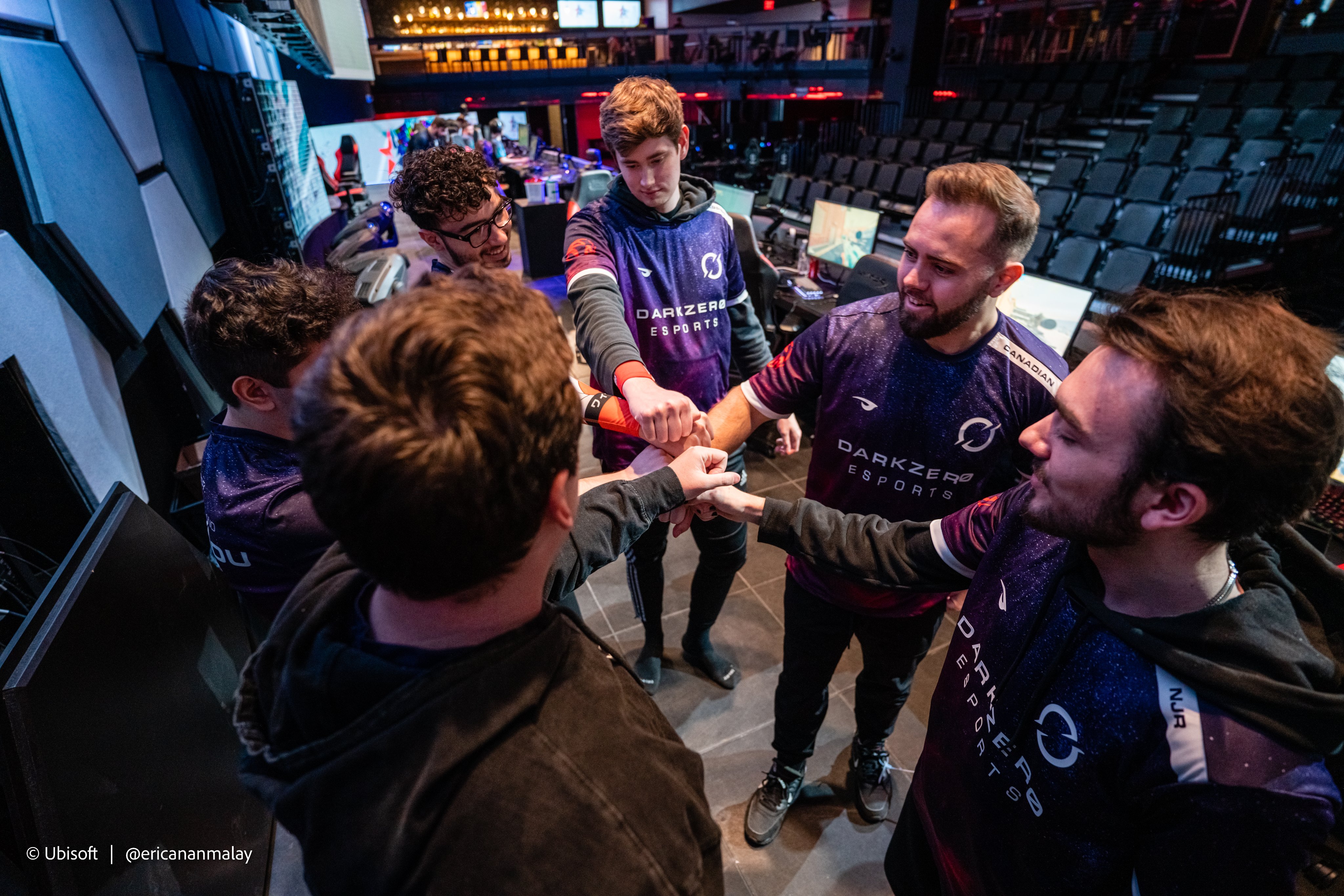 G2 Esports
Finally, we have what will definitely be the biggest talking point of the group. After a North American team won the world championship title, G2 is hoping to regain their winning ways with a mixed EU, APAC, and LATAM roster which includes some of the best fraggers Europe has to offer and the recent Mexico Major champion, Karl "Alem4o" Zarth.
In their debut stage together they did finish as the fourth best team in Europe, however, they were tied on 16 points with third-placed LFO with a 5-7 defeat to seventh-placed Outsiders being the team's worst result.
As written about previously, G2's main weakness at the beginning of this stage has been their inability to perform on the offense which the team got partially under control in the latter part of the season. G2 achieved good records against NAVI and Secret but when playing against top-level teams, however, this faltered once again as they won just two out of 12 attacking rounds versus Heroic and BDS.
For new teams, the attack is always harder to get right as they must be coordinated enough to take the initiative each round. Nevertheless, there are good signs as Doki and CTZN are back in their 2019 groove on entry with CTZN's 9-1 defensive engagement record in stark contrast to that seem by DarkZero.
Meanwhile, Kevin "Prano" Pranowitz's planting, Virtue's helping him on secondary hard breach, and Alem4o's having a fair amount of success on the roam.
As Thomas "Shas" Lee clearly saw when he put together this roster, all the pieces are there for G2 to win their first title in over three years. For it to happen at this event would rely on the team's chemistry having improved very quickly from their 1-7 defeat to BDS last week.
Head-to-heads
Starting with the two European teams, Heroic's scorelines against G2 have been slowly improving from 1-7, to 5-7, to a close 7-8 at the end of last year. Most recently, Heroic beat this new iteration of G2 7-5 during this stage.
The Heroic team also includes UUNO who competed for G2 for over two years meaning CTZN and Jake "Virtue" Grannan have been teammates of his for longer than his current squad. Prior to this UUNO tied with G2 twice while on LeStream.
A similar connection can be seen with w7m's coach Igor "igoorctg" Santos who in 2020 coached Alem4o's INTZ roster for a whole year meaning they've been longer teammates than the current G2 roster.
Two of the new G2 members also have histories against Heroic. On NAVI Doki won 10 out of 14 maps played against them in the UKIN and EUL tournaments. Prano holds a 1-1 record against Heroic after losing 5-7 to them during stage one last year on Secret before beating them 7-4 during stage three on Rogue.
The only player to have any history with w7m, meanwhile, is Alem4o as his oNe roster beat the 2021 iteration of w7m three times -- 8-6, 8-7, 8-7 -- and while on INTZ he beat w7m on three maps, tied twice, and lost once.
G2 has previously played DarkZero three times, beating them once at SI 2021 but then losing twice at the Six Mexico Major groups. Only five out of 10 players were the same for the first game, however, and none included Canadian.
The first and only time Canadian played against the G2 organization was in the Six Paris Major grand final. All five players on G2 have now changed with Niclas "Pengu" Mouritzen currently working alongside Canadian on DZ as a content creator.
Focusing on DarkZero, they beat Doki's NAVI 2-1 at SI 2022, Virtue's Fnatic 2-0 at the Raleigh Major, and have lost all five maps played against Alem4o's Team oNe roster. These losses against oNe meant they started SI 2021 in the lower bracket, knocked DarkZero out of the Mexico Major quarter-finals, and were half of DZ's group stage defeats as they went out last in Sweden. Alem4o was a real thorn in DZ's side for the whole of 2021.
Finally, while playing for Rogue Tyler "Ecl9pse" McMullin beat Doki's NAVI 2-1 in the opening game of DreamHack Valencia 2019. DarkZero also faced NAVI in the Pro League Season 10 grand-finals, however, Doki was banned from competing at the time.
Players & teams to watch
This group is one of the most interesting to watch in ages, as with the investment G2 and DZ have put into their teams to create the next Siege "dynasty", going out in the groups would be somewhat of a disaster. Simultaneously, w7m and Heroic look like arguably the two best teams in the world right now and are very likely to send at least one of the legacy organizations home early.
As for players to watch, Volpz for w7m and Sloth for Heroic will be the two individual fraggers that will need to show up to escape the group. If they achieve good personal numbers then the team behind them is likely working in tune to encourage them.
For reasons both in and outside of the server, Alem4o will probably be the star of all of G2's games while for DarkZero it's the entry record that's to watch, particularly that of Panbazou.