Image via Ubisoft/@itsmeERROR
Next week, the Six Major will see the top 16 teams meet to compete for a global title. The tournament is split up into two parts, with the group stage taking place from Monday to Wednesday, before the top two teams from each group progress to the three-day playoffs over the weekend.
Group A
Starting from the top, Group A will likely be an interesting one as there's a high potential for an upset.
The standout favorites within the group will be North America's Oxygen Esports. As well as finishing top eight in the last two Six Invitationals, the team also finished second at the last two NAL stages with Franklyn "VertcL" Cordero being a regional standout player. Oxygen should be considered a tournament favorite in Charlotte.
The top-seeded team in the group, however, is the APAC stage champion, Elevate. At SI 2022 Elevate knocked out Rogue and beat both DarkZero and the eventual champions, TSM, in the groups. Since then the team made two additions to the roster which led them to win 10-maps in a row during the APAC Playoffs to complete a lower-bracket run. It seems their streak of slipping when it matters the most is over.
Besting Elevate during the APAC South League was their fellow South-East Asian side, Dire Wolves, who are currently on a dream streak. In 2020 the team was competing in the relegation zone and now with just two-player changes, they secured a flawless 7-0-0-0 record in APAC South and were just a few rounds away from the playoff grand final. This will be Taiwan's debut outside of APAC which may cause concerns for the roster.
Finally, we have Team oNe who, while the organization won 2021's first Six Major of the year, is pretty similar to Dire Wolves in that they're new to this level of play. Three members of the team had never competed in a professional league before March while four had never competed in a Major before. Furthermore, Team oNe will be playing the event online from Mexico City.
With 15 out of 24 Brazilians at this tournament having never played at a Six Major before, Charlotte will likely be the tournament of the rookies and oNe is perfectly placed to be the surprise of the show.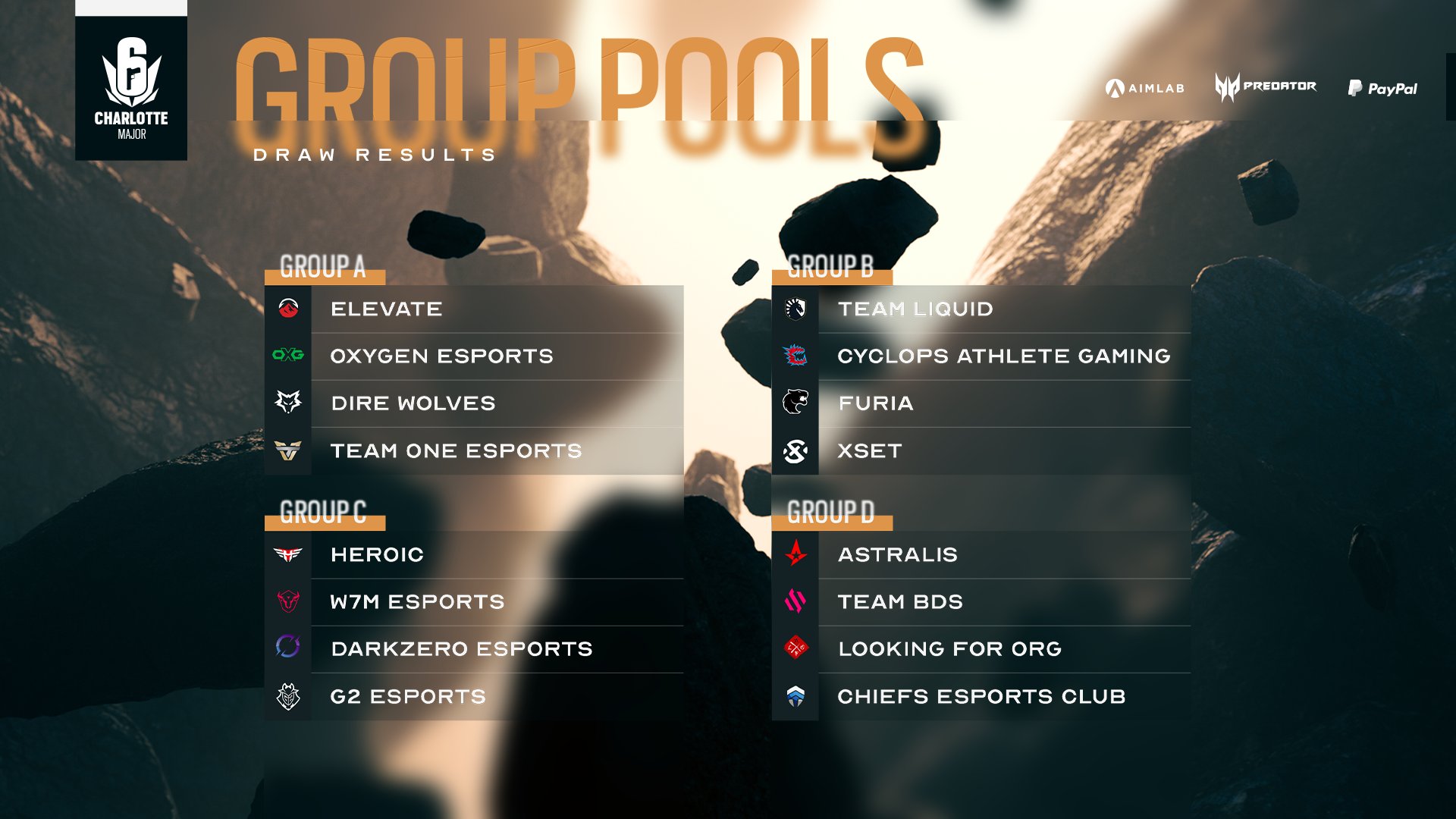 Elevate
Focusing on Elevate's two new members of the roster, we have Saravut "Markshortboyz" Mandee and "MrPuncH" who joined to replace Siwa "Nerix" Kaewtossapone and Sumate "Nay..Pew" Srimabut respectively. The loss of these two was a big blow to Elevate as they had both been pretty consistently two of the team's best players. While we haven't had too long with their replacements it's notable that the prior Elevate roster failed to qualify for the Mexico or Sweden Majors while the new roster did it on their first attempt.
While MrPuncH has been putting up better overall ratings, markshortboyz has allowed a change in roles to come in as he's taken over the planting duty from Atibordee "Sapper" Noichan. In APAC South during stages two and three Sapper got down five plants across seven games as Elevate had one of the lowest plant rates in the entire region. During this stage, markshortboyz got down 10 out of the team's 15 which was the second-most by any player or team in the region.
This shows a change in offensive style that has worked out well for the team. Now with planting off his mind Sapper has moved from a secondary hard-breach role onto Zofia to compliment Paramin "sprOnigiri" Suwanwattana's Iana. This led him to have the APAC Playoff's joint-highest kill-death spread alongside Onigiri and the joint-highest number of clutches and fifth-highest KOST rating. For context, he was the fifth-lowest rated player in APAC South during stage three last year.
Three months ago, Elevate had a solid debut performance in Stockholm. Now the team looks like a much more well-rounded roster and could do even better.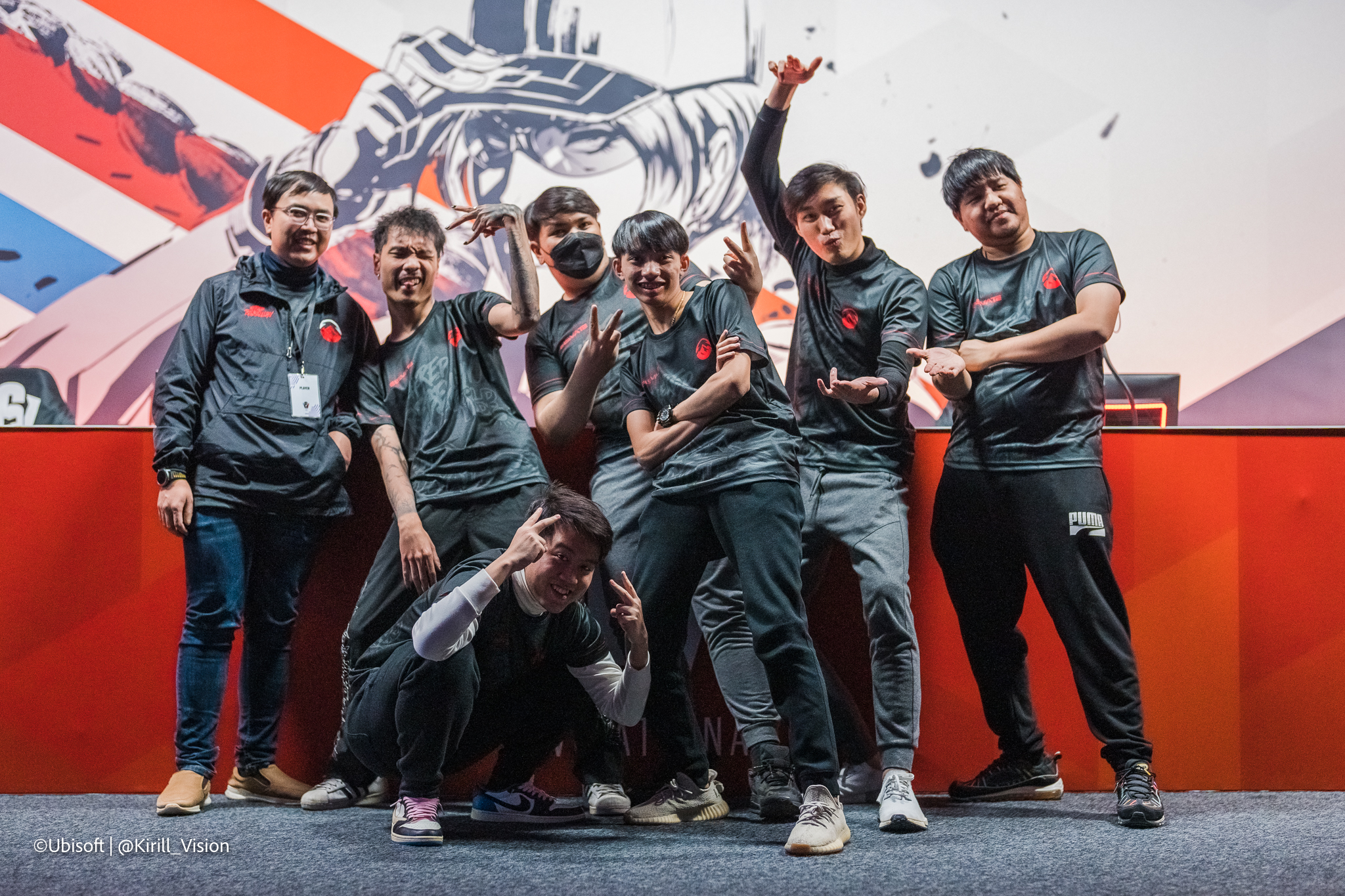 Oxygen Esports
Mitch "Dream" Malson and Ethan "Nuers" James' addition to Oxygen has led to a similar change seen with Elevate. Davide "FoxA" Bucci who had been holding the defuser and on Maverick for the prior six months is now on Sledge, while Dream picks up the defuser. Nuers, meanwhile has stepped into Evan "Yoggah" Nelson's role on Finka to assist Franklyn "VertcL" Cordero.
This led the team to finish this NAL stage in second place as they also did during stage three last year. This stage Oxygen also earnt more points with more wins -- a 5-2-0-2 record compared to a 6-0-0-2 record -- as VertcL became the NAL's best player and Gabriel "LaXInG" Mirelez significantly increased his overall rating.
Furthermore, if we look at the maps played across Oxygen's seven NAL wins they won on six different maps -- Clubhouse twice, as well as once each on Theme Park, Chalet, Oregon, Kafe, and Border. Six maps are more than any of the other NAL or EUL attendees showing their map pool is solid from the get-go.
This is all very good news for NA fans as Oxygen also has more experience on the global stage than Astralis likely making them NA's best chance to pick up their first Six Major title.
Dire Wolves
Dire Wolves is a true lesson in persistence. Two years ago, Tsung-Cheng "Ed" Hou, Yu Siang "Pikan" Lin, and Hong-Ting "Souffle" Cai joined the APAC League with little or no prior professional experience as part of one of the worst professional teams of the 2020 season. Two years later, these three have qualified for a Major.
During this time, Dire Wolves have consistently changed roles and have not had a single "star player". Instead, the team saw all five players achieve an average rating between 1.00 and 1.11 in the APAC South League with different individuals popping off in their most important games.
Souffle hit 1.23 against Talon, Pikan reached 1.20 against CYCLOPS, Ed reached 1.22 vs the Knights, and Jhih-Ying "JackyWu" Wu reached 1.45 against Wildcard. In most of the games, the rest of the team sat around or significantly below a 1.00 rating.
This fact could be worrying coming into the Major as performing to this degree against rosters such as Oxygen will be a hard ask.
On the other hand, it has worked against the best in APAC and Dire Wolves has been put in the best possible group for them. As well as being placed with their SEA rivals who they are well accustomed to playing, Team oNe also has about the same amount of experience as the Wolves.
Team oNe eSports
Finally, we have oNe, which is hard to talk about as there's little to compare the roster to. It's pretty much a brand-new team.
Led by the Mexico Major champion, Lorenzo "Lagonis" Volpi, he currently plays a hard breacher and planter role while João "Dotz" Miranda plays as a secondary hard breacher. Leonardo "d4sh" Lopes plays as the primary entry to mixed results while Gabriel "Maia" is the main playmaker, and, finally, Renato "rhZ" Luiz brings soft destruction.
These are all roles the players are very familiar with, as Lagonis won a Major while on Hibana, while Dash, Dotz, and rhZ competed during last year's BR6 relegations on the same roles. Maia meanwhile was the third highest-rated player during last year's Challenger League while playing on Ash. He has since unsurprisingly moved across to Finka.
While there's a lot to be excited about when looking at individual talent, as a team they come to Charlotte in a rough position. Their lack of experience extends past just at just a global level and on LAN as for the majority of this team their entire professional experience has seen them win just four maps in regulation time against pro-tier opponents.
After only qualifying for the CES by a few rounds, they'll have to adapt quickly if they hope to push past the group stages, especially when playing the Major online.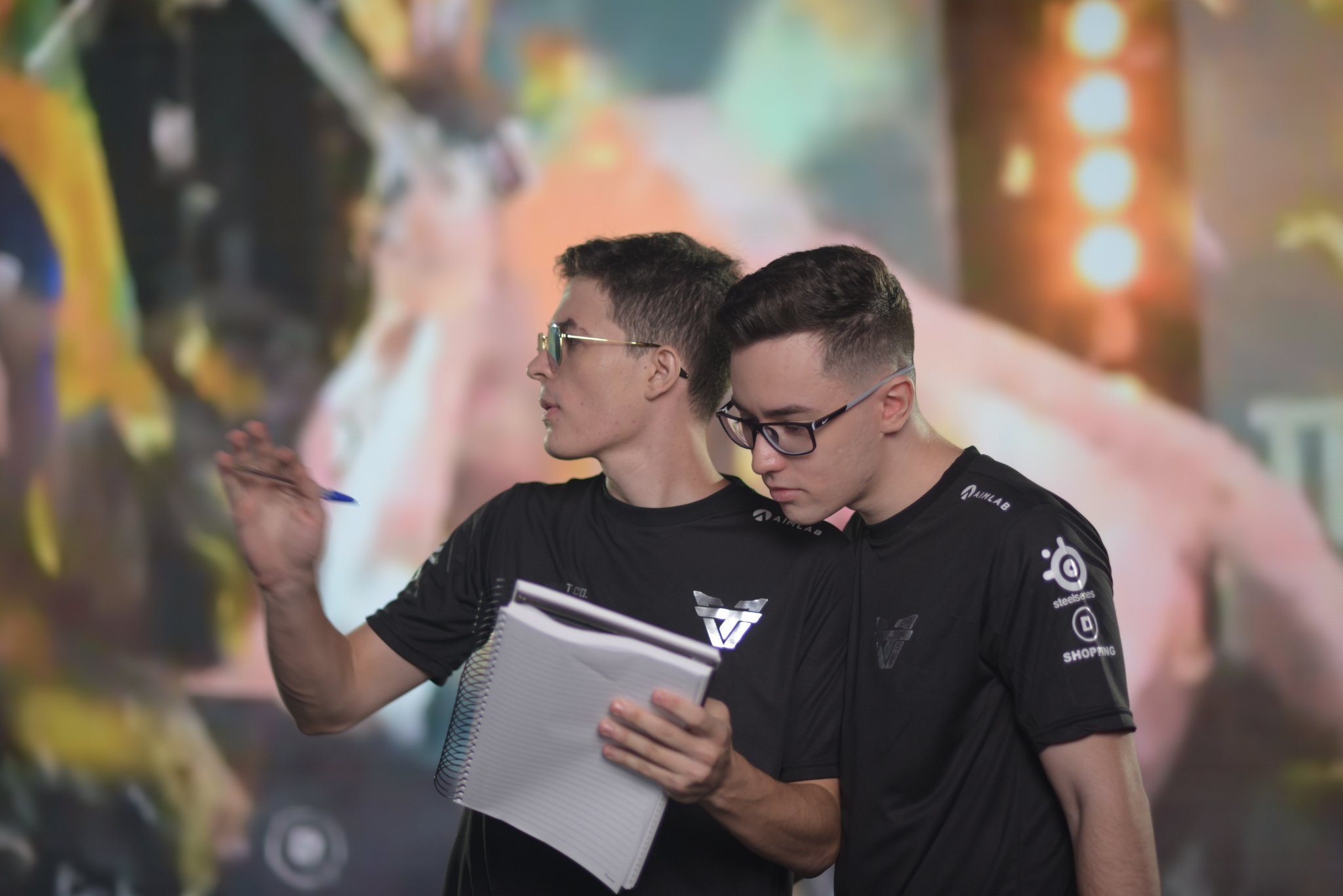 Head-to-heads
While the oNe roster is new, both Lagonis and the organization faced Oxygen during the group stage at SI 2022 with oNe winning 2-1. Oxygen got the last laugh, though, as despite the win oNe went out last in the group while Oxygen came second.
The only other head-to-head that has happened in this group is Elevate vs Dire Wolves which has occurred multiple times in the APAC League. During this stage, Elevate beat Dire Wolves 2-0 in the playoffs while Dire Wolves won the best-of-one in APAC South.
Prior to this, Elevate has beaten the Wolves five out of six times with the only loss coming in a 7-8 scoreline back at the beginning of the 2020 Season.
Players & teams to watch
Oxygen and Elevate will be the clear favorites to escape the group while VertcL will likely be the group's top-performing fragger regardless of his team's final position.
Elevate may however struggle to achieve this top-two finish if Onigiri's opening engagement record doesn't improve compared to the Six Invitational where he got 25 opening kills to 42 opening deaths, the worst in the tournament. Considering Onigiri also tied the single-map kill record in his debut event, he definitely has the gun skill to improve.
Finally, if oNe hopes to make it to the playoffs, they'll need a remarkable performance from Maia which is very possible. Maia is one of the most promising rookies entering this tournament and may make the difference in the group.