As we saw the Pro League tighten up last week across all four regions, the matches this week are now more important than ever, with every point counting -- and some possibly not making a difference at all. Let's take a look at which games are the key ones to look out for as we progress further into the second half of Season 9.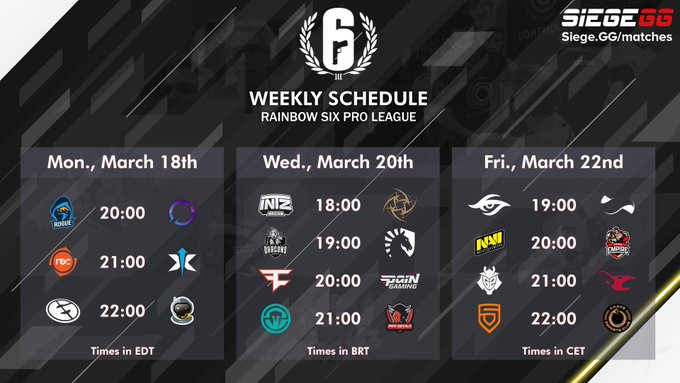 North America
Rogue vs DarkZero Esports
While last week's games were some of the hardest to predict of the whole season, there are clear favourites in each of this week's matchups. This, however, doesn't mean the matchups aren't incredibly important for both teams involved, or that upsets are out of the question, as we can see here.
While DarkZero currently sits two places above Rogue, this could all change today as a victory for Rogue could pull them straight back into LAN contention, further heating up the remaining matches of the season. After a weak beginning to the season and a disaster at the Six Invitational in which they were effectively first rounded, this matchup would be a lifeline for Rogue and a chance to prove that they still have what it takes to compete at the very top of North America.
Despite their recently weak showings, Rogue's chances at forcing somewhat of an upset are higher than many would predict. For one, their previous meeting in the first half of Season 9 was Rogue's closest Pro League defeat since the Season 8 Finals. The domestic game ended with a score of 5-7, showing that even at their lowest, Rogue can rival DarkZero.
Secondly, while they had been playing against another struggling team in Excelerate Gaming, the Rogue we saw last week was pretty much what we expect to see from this Rogue lineup; they looked coordinated in their playstyle and effective in their pushes. That is exactly the kind of performance they will need to repeat tonight if they wish to take the game for themselves.

A victory for Rogue would keep them in fourth place, however, decrease the gap between them and those ahead. On the other hand, a loss would be a catastrophic result for DarkZero as they'd drop out of a LAN qualification spot. After third-place finishes during both Seasons 7 and 8, dropping to third with just a handful of games left yet again would likely drive up the tension in the DarkZero gaming house.
Latin America
Black Dragons e-Sports vs Team Liquid
In LATAM this week the traditional "big-four" teams of FaZe Clan, Team Liquid, Ninjas in Pyjamas and Immortals all are playing different teams, creating clear favourites in each matchup. However, there is one wildcard team that could surprise everyone this week -- Black Dragons.

This is due to the statistics as seen above which show a level of performance from the new BD roster we have yet to see across the last few seasons. Considering ReD DevilS sat in fourth place by the mid-season, which included a victory over Team Liquid and a draw to Ninjas in Pyjamas, seeing stat-lines like this is frankly ridiculous, and either shows a huge issue with ReD DevilS' newest pickup of Hit -- fairly unlikely considering that he led the roster in this match -- or that Black Dragons' acquisitions of pzd, muringa, and sSeiiya (as their coach) have propelled them to new heights.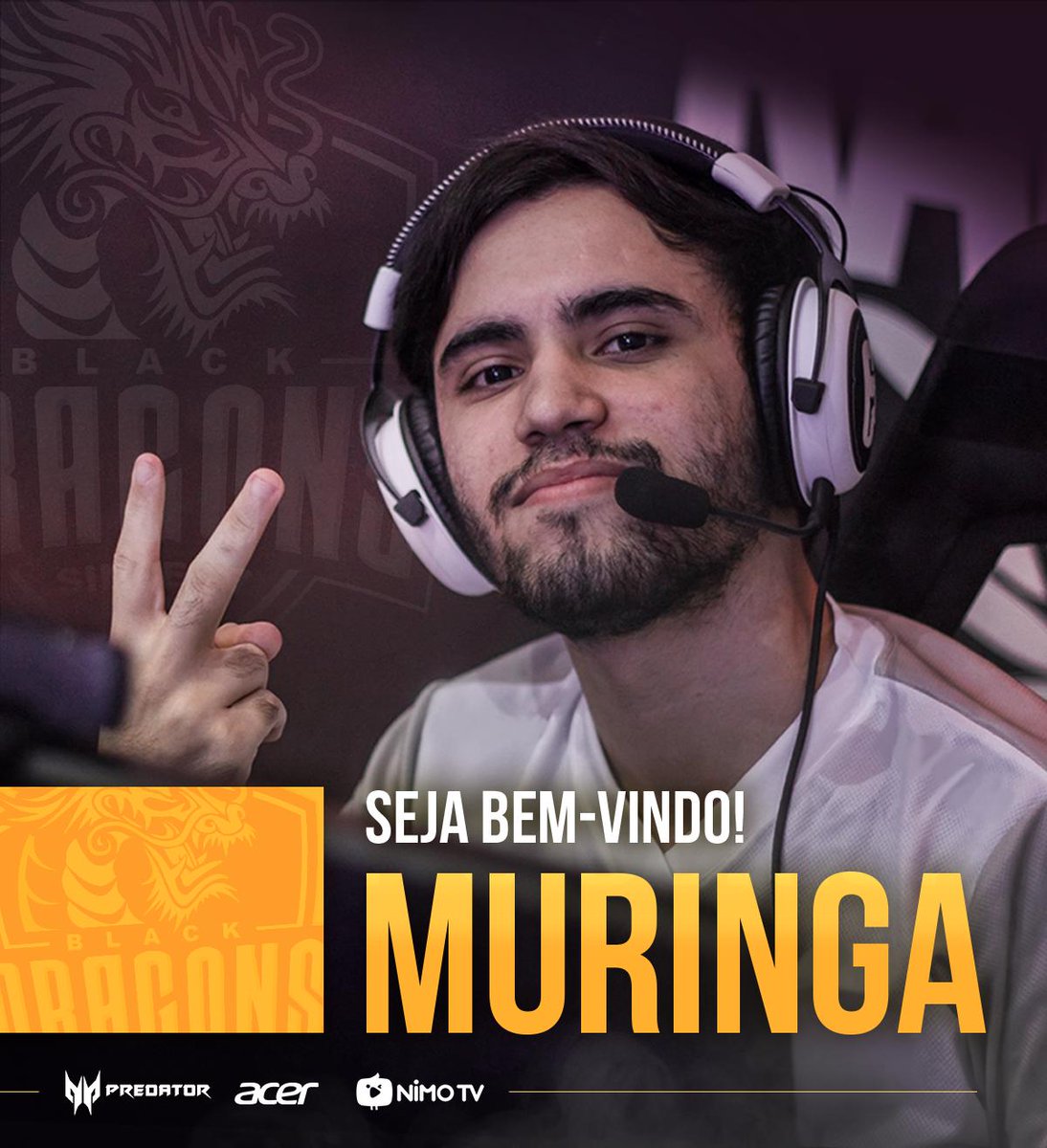 Exactly how high those heights are yet to be determined. This week, they face the most successful roster in LATAM history, Team Liquid, with both rosters needing a victory to keep their Finals hopes alive. If Black Dragons are to lose, they'd likely be sitting a whole eight points off of a LAN position with just five games remaining -- a near impossible hurdle to overcome -- whereas if Team Liquid was to lose, they'd likely lose their second place position to NiP and sit just a single point above FaZe Clan who are hot on their heels.
Europe
Team Secret vs LeStream Esports

G2 Esports vs mousesports
Europe, this week, is much more open than the other region. The unpredictable nature of the first half of the season continued to play out last week and means that anyone could realistically win these matchups. However, out of the four, these two above perhaps matter the most.
The first story comes from the side of Team Secret, the struggling giants who seemed to have regained some of their lost potential last week, and could make their matchup against the second-placed LeStream roster fairly interesting. Last week, Secret pretty much walked all over the fourth-placed lineup of mousesports (previously known as ENCE eSports) while debuting their newest player of Fonkers, returning to the level expected from the first roster in Siege history to defeat G2 Esports twice.
Now they face LeStream, the roster whose only defeats so far this season have been against the indomitable Russian lineup of Team Empire, and the mousesports roster which Secret just crushed. LeStream needs this victory to remain in contention for the Finals, while Secret needs the victory to escape the relegation zone and, despite this huge divide between teams, the uncertainty that surrounds the European region this season makes it impossible to predict who will come out on top.
The second highlighted matchup in Europe contains a whole different kind of uncertainty in the form of G2 Esports -- the greatest roster in R6 history. Despite their indomitable LAN exploits, they are currently closer to the relegation zone than to a LAN position. This week, they go up against mousesports in the next chapter of one of the oldest rivalries in Siege from back when they were known as PENTA Sports and GiFu eSports. These two rosters spent the whole of Year 2 at the top of Europe, both winning the Pro League title in the process, but now face off to escape the midtable of the EU Pro League.

As both rosters currently sit with ten points so far, a victory from either team would propel them well ahead of the other into a strong fourth position -- and possibly into third depending on other results. This makes this a must-win game for both teams, as dropping any points at this stage would severely hurt their chances at making it to the top, and would put their fate in the hands of others. After a 7-3 victory in the first half of the season, mouz know they have what it takes to takedown G2, but you can never really be confident in any sense of the word when facing the three-times running Major champions.
Asia-Pacific
Fnatic vs Mindfreak

NORA-Rengo vs FAV Gaming
While the other games mentioned are all big games, these two are easily the most important this week. After very weak showings last week, it is very possible for either of APAC's star teams to not even make it to the APAC LAN -- and the eventual seasonal finals by extension.
Firstly we have Fnatic who are currently in second place and play the traditional second and third-placed teams in the region in their final two games. However, after uncharacteristically drawing on both maps against Oddity Esports last week -- a team with just two victories in eight games -- they'll need to up their performance or suddenly see themselves drop down to third place.

Their game this week comes against the newly acquired ex-Dark Sided roster of Mindfreak who sits seven points behind Fnatic with six points available (given that APAC plays both maps back-to-back). With a game against 0RGL3SS coming next week -- a team that has taken points off Fnatic before -- it is imperative that the Six Invitational Quarter-Finalists gain as many points as possible this week.
The second game to keep an eye for out this week sees NORA-Rengo in much greater danger than Fnatic. While Fnatic is somewhat safe if they perform as expected this week, NR will drop out of the top two in Japan if they fail to adapt to the departure of Wokka immediately. Last week, they lost two vital maps by margins of 2-7 each to CYCLOPS athlete gaming and now sit just two points ahead of three rival teams, with two of the hardest games of the season yet to come.

NR now effectively needs a perfect record in the two remaining games if they want to go to the Season 9 APAC LAN and, with a performance like what we saw last week, this is a real uphill task for them after it has become apparent just how vital Wokka was to the roster.
---
And so that's our summary of the must-watch games this week! Keep an eye out here at SiegeGG for more updates of the caster prediction competition and for complete coverage of this week's Pro League games.