The fan favourite Finnish-majority roster of ENCE eSports saw many highs, most notably when the players won their one and only Pro League title in Season 6, but saw an immediate crashing low the next season. Shatte would leave for eventual world champions PENTA Sports (now G2 Esports), and, for the first time ever, they would miss out on an appearance at the Pro League Finals, and would be victims to Supremacy in the relegations.
Dropping to the Challenger League for Season 8, they would lose star player Kantoraketti to PENTA not long after as well, though would regain Shatte as a substitute and a streamer. Now with blas and Gomfi in, they would pick up their pieces and eventually put themselves well on course for a return to the Pro League. Prior to the final play day, and the subsequent playoffs and relegations, they would swap blas out for Shatte who would mark a return to competitive Siege after almost an entire season.
ENCE eSports would beat TrainHard eSport but lose to Team Empire in the playoffs, putting their promotion in jeopardy, but would fight off the challenge of then-Pro League side Team Vitality to mark a return to the premier Siege league. UUNO, however, seemingly their next star player would leave for LeStream Esports, and the "Super-Powered" SlebbeN would be brought in as a replacement.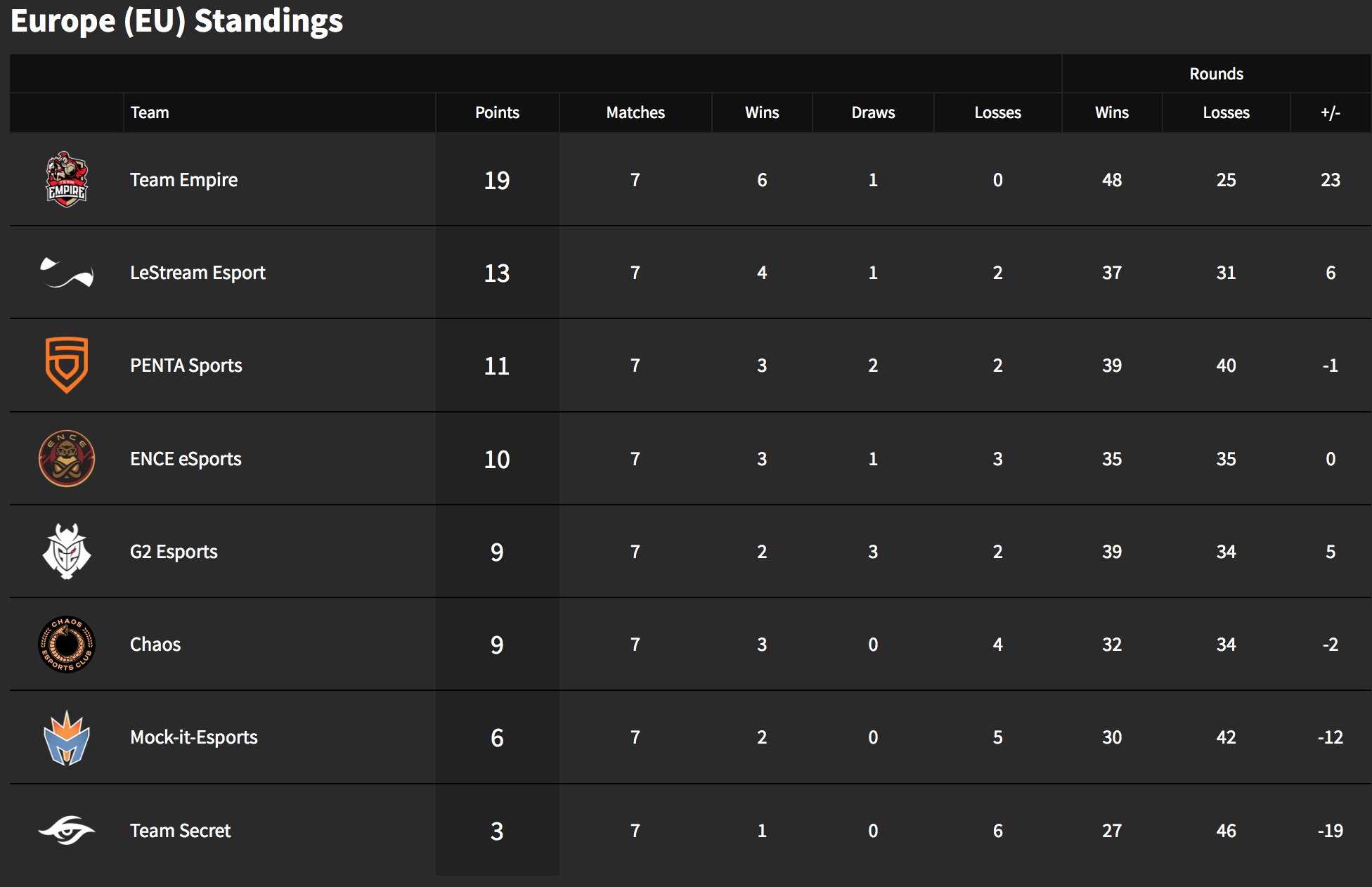 Their Pro League Season 9 campaign has been going decently so far, with the team in fourth place with 10 points -- one ahead of now double world-champions G2 Esports -- with three wins, equal losses, and a draw. Most recently, though, their analyst Sua left -- also for G2 Esports -- and they signed former Trust Gaming coach and Season 1 PENTA Sports Pro League Champion oVie to fill the void.
Most excitingly, though, over the mid-season break the roster was signed by returning Tier 1 organisation mousesports who were previously involved in the North American Pro League from Season 7 to 8. We spoke to mouz player Ville "Shatte" Palola, manager Mikko "ProtaX" Mutanen, and coach Michiel "oVie" van Dartel about their season so far, and their vision for Year 4 of Siege esports.
What are your aims for the rest of 2019?

Protax:
Of course, the next big goal is to qualify for the Pro League Finals, that's for sure. We still have half of the season remaining and I would say the situation is good in a way that we still have a great chance to qualify for the Pro League Finals, so that's our first goal.

Then, of course, there's gonna be a Major in the (United) States in the summer and then there'll be a few Minor tournaments as well; I think the iBuyPower is in the summer. Those are the tournaments we are totally interested in.

Of course, if you think about the rest of the year, the next Pro League season starts in the autumn and that's, of course, our goal -- to get to the Pro League Finals, get ourselves into a situation that we have a spot to the 2020 Invitational ready so that we don't have to go through the qualifiers. These are our goals and the things we want to aim for.
What kind of support is mousesports offering you that you can tell us about?

ProtaX:
Of course, if you think about mousesports they're a top tier organisation and so they have resources like any other top tier organisation. So, of course, they're gonna offer us the best things that every organisation offers in terms of support. I think what we get from mousesports is their expertise; they have been around for a long time and that's something we need to use as well.
You had a bit of a mixed first half to the season where you beat G2 but lost to Mock-it (now Na'Vi). What was going on there and how have you been preparing for the next half of Season 9?
Shatte:
At the start of the season we didn't know what our playstyle was like as a team. We were really lost in our style that we were using to play. We pretty much tried to make aggressive players -- SlebbeN, Gomfi, myself -- go too passive and it backfired. For example, in the Chaos game we played Oregon and we were kinda standing still and we were kinda lost in our playstyle, like "what kind of team are we?" So we went through that as a team and changed our playstyle.
ProtaX:
In December and January we had a lot of moving parts, from UUNO going to LeStream and picking up SlebbeN, Sua going to G2, and we were also in negotiations with our now ex-organization so we didn't have our minds fully into the game. Now we have everything set so we can fully focus on the second half of the season.
We are about to see Kaid and Nomad introduced to the Pro League, as well as a number of balancing changes. Do you have any predictions on how they are gonna affect the meta?

oVie:
It's difficult to predict. Kaid is a good situational pick depending on bomb sites but not a default pick over Bandit. Nomad I don't think is a must pick operator. but not a default ban/pick. It's very difficult to say because you have got to see what other teams come up with with the new operators, and analyze that and see how we can use that in our own way. For now I don't think it's going to have a huge impact.
ProtaX:
I think we are going to see some crazy plays (strats) with them but I feel like they are not going to be a must-pick for the rest of the season.
What are your opinions on the changes regarding Ash losing the ACOG on the R4-C, and fixes to the Q&E spam?
oVie:
For Ash I think its a solid change; she's a 3-speed operator and a change like that should change the way she's played, and for the lean spam everybody wants that change because it's really annoying and doesn't feel like that should be a part of Siege.
ENCE eSports was one of the longest standing organizations in Rainbow Six, what is it like leaving them after a long history?
ProtaX:
With ENCE everything went so well, and it's a really great organization in every way. I think it was a really important step when we signed with them a year and half ago in the summer, and we are glad we did. There is no drama behind us leaving, and we discussed everything and came to the conclusion that it might be better to seek out other options. We left on good terms and we appreciate the help and support we received from ENCE.
Shatte:
I feel like everything went super smooth and consider everyone over there as friends, and not only as business partners. It was so nice to be there and I only have good things to say about ENCE.
Last year both Protax and Shatte participated in the the Six Invitational 2018. How was it this year being a viewer?
Shatte:
Obviously it's gives a feeling that you want to be there and play, but it gives motivation to pursue that goal to attend and be there to compete at the next one.
ProtaX:
I've been there twice now and have seen the event always grow, and this time to view it from home it and see how huge it was this time... it gives you the motivation to work to reach that goal and be there next year.
What you bring to mousesports, oVie?
oVie:
First, I want to say the roster is really mature and professional, so it makes it enjoyable. I think one of the reasons they chose me over anyone else is because I am a really laid back guy, mature, professional, get what I need to do and get it done, and also enjoy it.
For oVie, what is it like working back in the Pro League?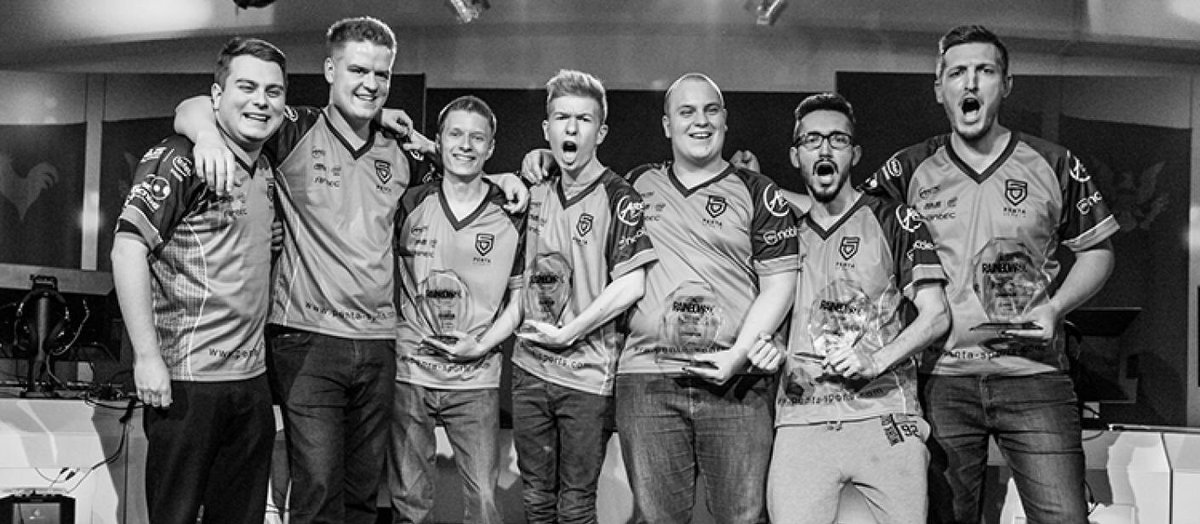 oVie:
When I got back in the scene with Trust Gaming my goal was to make it back into the Pro League because you want to get to the highest level of competition. If it wasn't ENCE (at the time, now mousesports) I probably would have not joined another team because I have a lot of respect for Trust Gaming and felt like I had a lot of unfinished work when I left.
In Trust Gaming you had another coach, Anthony. How is it now coaching a Pro League team?
oVie:
Well it's actually kind of funny. In Trust it felt like I had a lot more workload because... don't get me wrong, they are awesome, but there was a lot more mental stuff going on, like mentally supporting them but also strat-wise. So in the end I think it's less work in mousesports. It's also easier because they appreciate my feedback and if it's wrong they will probably say, but they haven't told me yet so I haven't been wrong yet!
Any last words for your fans?
Shatte:
I want to thank everybody who supported us even through the organization change and sticking with us, the loyal fans that have been with us for a long time, and the new fans. I highly appreciate it.
oVie:
Like Shatte said, we appreciate them all because without them none of this would be possible, thank you!
---
Catch mousesports' EU roster in action when the EU Pro League resumes on the 15th of March as the Finnish-majority takes on Team Secret at 9:30 PM CET (GMT+1) on the Rainbow6 Twitch and YouTube channels.
The mousesports roster is:
Niklas "Willkey" Ojalainen (Captain)
Ville "Shatte" Palola
Jouni "Bounssi" Salo
Alex "SlebbeN" Nordlund
Santino "Gomfi" de Meulenaere
Mikko "ProtaX" Mutanen (Manager)
Michiel "oVie" van Dartel (Coach)