Beginning tomorrow, we will found out who will join the likes of Elephant Gang, Team Vitality, and Guidance Gaming in their respective regions as the new entrants to Season 9 of Challenger League. After initial qualifiers that happened prior to the Six Invitational 2019, each region has been allotted sixteen teams to participate in the playoffs of a closed qualifier- the prize being a spot in Challenger League. Join me as I break down the upcoming qualifiers, and help you figure out what teams to root for as they take another step closer at Pro League glory.
The qualifiers are comprised of a Double Elimination bracket, with sixteen teams participating as aforementioned. All of the matches are standard ESL ruleset, best-of-three matchups. The main bracket is split into two sides, the first eight gunning for one spot in Challenger League, the latter eight gunning for another. If a team is eliminated, not all hope is lost as the Loser's bracket offers another two golden tickets to Challenger League.
The Teams: Europe
To kick off the team breakdowns, Europe brings many favorites to the table and ex-Pro League status players with new representation, such as ZephiR (who is playing with CLICK), or Y2S3 Champion pannari (who is playing with NYYRIKKI Esports). The favorites would undoubtedly be MnM Gaming, XTreme Video Esport, and Trust Gaming. MnM come out of a lackluster showing at DreamHack, while playing with Jack 'Doki' Robertson on loan from Vexed Gaming. However, weeks later Doki would join the lineup for an impressive, flawless performance during the first round of Challenger League open qualifiers. After the departure of Mark 'Prox' Johnstone, MnM acquire ex-PACT member Luke 'Kendrew' Kendrew. Just today, Aku 'Fonkers' Seppa departed the roster as MnM decided on ex-PACT's Syzmon 'Saves' Kamieniak to complete the roster. MnM finished the four rounds of qualifiers with a total of 190 points, making this team a must-beat.

Joining MnM is also XTreme Video Esport, better known as the other half of ex-Millenium prior to the 3/5ths clause- leaving players Liven and Renshiro without a team. They brought on former Millenium teammates Joghurtzz and Falko, and a fifth being Voy (formerly Mock-It Esports). XTreme had a very impressive showing at the Six Invitational 2019 European Qualifiers, eventually knocked out by the rebuilt Team Vitality for a 5th-6th place standing. Not to mention their current CCS Europe Season 4 record, posting a 2-1-0 record to sit just behind Team Empire. XTreme finished the open qualifiers with a flawless second round, gathering 107 points. However, with a team who has invaluable LAN experience and Pro League-caliber players, XTreme look poised to go back where they belong.

Finally, there are the Benelux representatives in Trust Gaming. Infamously known for their upset victory over the Pro League Season 7 champions Team Liquid at DreamHack Winter last December, Trust has slowly dipped their toes in the realm of higher-tier play with an impressive showing during the second European open qualifier for the Six Invitational 2019, going 7-1 and taking an initial victory against Supremacy during the Playoffs, before being eliminated by Team Secret and forfeiting the tournament. Trust finished the Challenger League open qualifiers tied with Nordik Esport at 90 points. However, the team saw core member Jari 'Snuf' van der Berg depart after becoming aware of the team trialing members to replace him, and coach Michiel 'oVie' van Dartel depart to become the new coach for Mousesports' acquired ex-ENCE roster. To stand in for Snuf is Ben 'Meadzzz' Mead, formerly a player for Overtime eSports and Method.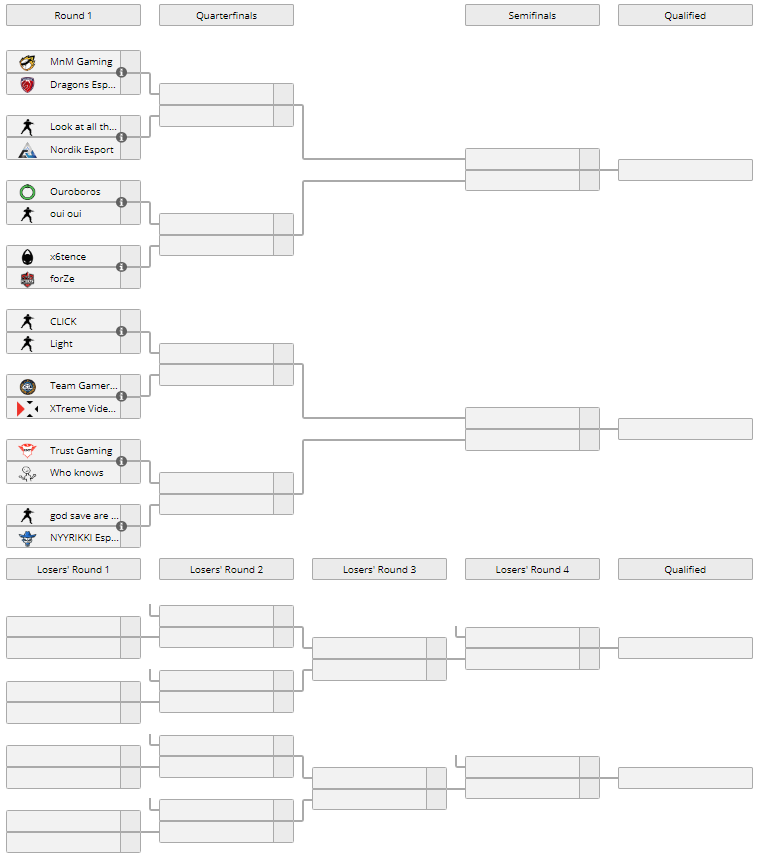 The Teams: North America
On the other front, North America brings some new and interesting lineups, one of which featuring ex-Obey member Benji (playing for Taichou) and ex-Halo professional Tyler 'Spartan' Garza (playing for Spaghetti Monsters). In North America, the tournament favorites would definitively stand as Vicious Gaming, Organized Chaos, and Least Wanted. First off the bat, Vicious would make their break to stardom after a hilarious matchup against DarkZero Esports at the Six Invitational 2019 North American Qualifiers. Known as '92 Dream Team, the support from being streamed by Parker 'Interro' Mackay featuring commentary from pros such as Canadian, easilyy, supr, Slashug, and Gotcha. The team then went on for three flawless Challenger League open qualifier rounds, exempting the fourth but standing tall with a whopping 300 points. Since then, the team was picked up by Vicious Gaming and aims to dominate their way through the playoffs, fueled by the fear of peeking Hyena on Doc.

Joining the favorite pool is Organized Chaos, featuring core player Merc who's famously known for his appearance on Strength during the United States Nationals qualifiers.oC earnt a third-place finish during the second round of Six Invitational 2019 Open Qualifiers falling short to '92 Dream Team and Taichou. Joining Merc is Fultz and Prodigy, both formerly players for a team that fell to a third-place multi-tie at the CCS North American Qualifiers for Season 4. oC found success during the Challenger League Open Qualifiers, going undefeated in the fourth round to sit at third place with 155 points. To top up on this wild card of a team is SiegeGG Pre/Post-Show host Brycer. Brycer brings a thorough understanding of the game and coaching experience from prior teams, hopefully guiding oC to a coveted spot in Challenger League.
What do you get when you mix a roster of ex-professional players with a poorly drawn Most Wanted logo? You get Least Wanted, a team not to be meddled with in any sense as they climb back up to a spot they know so well. Featuring talent such as Skittlz, GurmyWormy, Billboard, and Chapstick, Least Wanted finished the qualifiers with a total of 100 points. During their performance at the Six Invitational 2019 Open Qualifiers, they placed first and fourth in the first and second rounds, respectively. Least Wanted bring a thorough dose of experience with Billboard and Chapstick's long tenure by each other's side, playing on teams such as Ronin Esports, Motiv8 Gaming, and most recently under Team SiNister. Gurmy is also notably known for his run on the Obey Alliance roster, and Skittlz has been recently acquired by Spacestation Gaming as a content creator but has played under such rosters as the DreamHack Austin 2018 Disrupt lineup, that infamously defeated Evil Geniuses in the group stage of the tournament.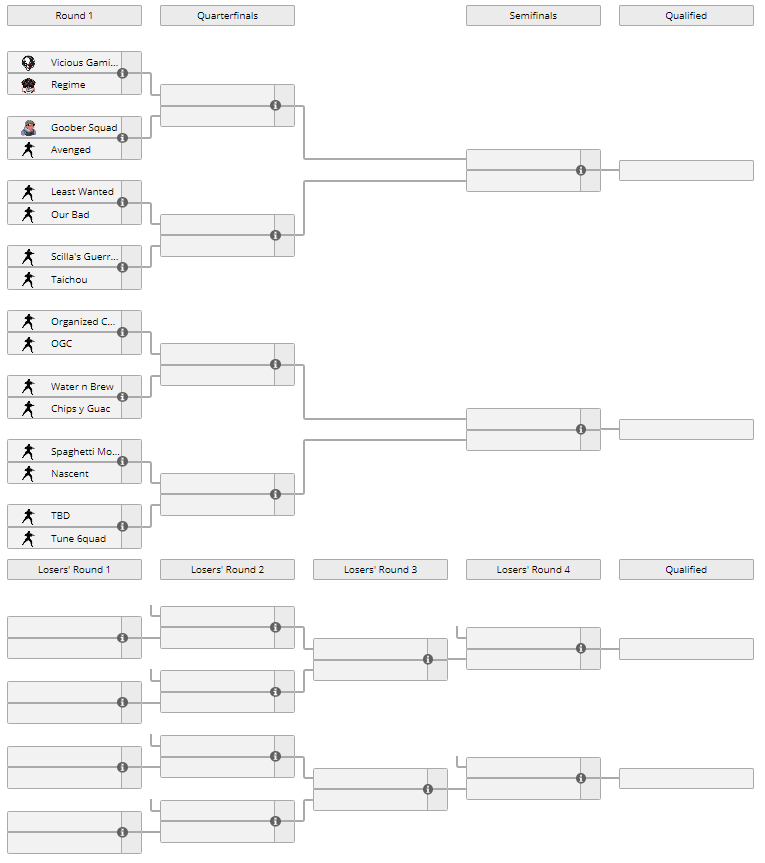 The Teams: Latin America
While not featuring a wealth of ex-Pro League players as other regions have, Latin America brings two standout favorites in the form of Team oNe eSports and YeaH Gaming. Team oNe come out of a massive blow with Black Dragons acquiring their roster, now having rebuilt with new players reduct, Faallz, SKaDinha, LuKid, and rhZ. This lineup looks like the absolute favorites, not only going flawless in one or two qualifiers but all four. With an astounding 400 points, Team oNe look to once again join Pro League with this new roster. YeaH Gaming had released their roster in December of last year, after finishing third in Season 8 of Challenger League. At the start of the new year, YeaH acquired Wanted's roster and participated in the Six Invitational 2019 Qualifiers, sitting on top of the points standings but losing to Guidance Gaming in the Loser's bracket 1-2. In the Challenger League Open Qualifier, YeaH attained 95 points overall.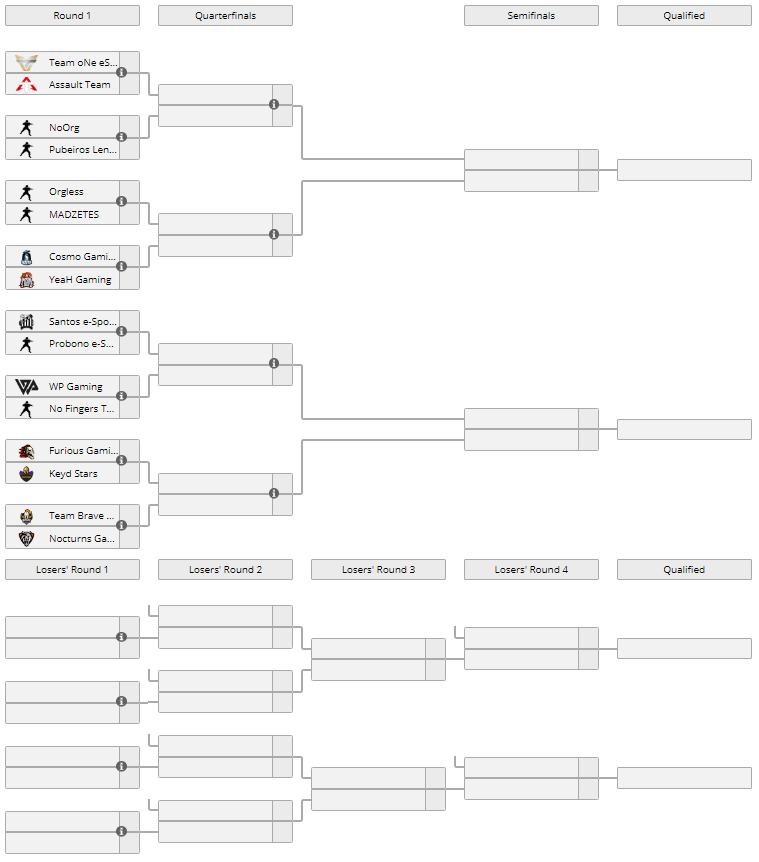 Starting tomorrow, you can follow the Challenger League Qualifier playoffs as a fresh batch of hopefuls attempt to take another step closer to Pro League. With Stijn 'Hap' Hapers and Ghassan 'MiloshTheMedic' Finge confirmed as some of the casters for the European matchups, we can expect an exciting season of Challenger League with this cross-region lineup of pure talent.