Two separate tournaments - one for North America and one for Europe - each worth $12,500 will be run tomorrow with an initial round robin stages followed by a final between the top two teams.
The Teams
While the full player lineups have yet to be revealed the @TwitchEsports account has announced the Team Captains with the French caster of Scok being the only other confirmed player.
The European tournament includes three Pro League captains of teams who will be attending the Six Invitational in two weeks in what is a really impressive turnout for this tournament that was only revealed to the public a day before the tournament was set to begin: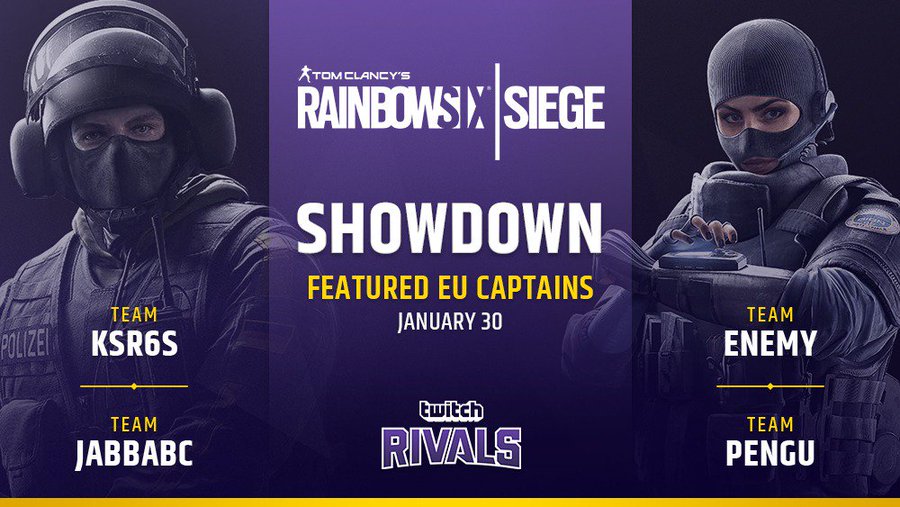 The North American tournament meanwhile won't feature any professional talent but includes the huge name of Shroud who's Twitch follower account is 10 times larger than any other streamer involved, Snake_Nade, the ex-Pro League player and coach, and Lil_Lexi who was featured in Ubisoft's Another Mindset documentaries a few months ago.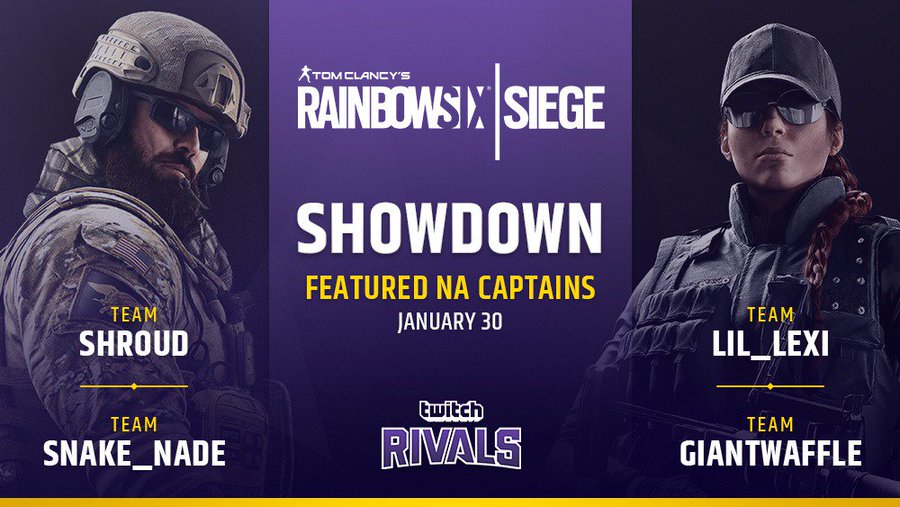 The Broadcast
The games will start at 9am PT (UTC-6) with constant games all day. The finals will be played at 12pm PT (7pm CET) and 4pm PT (11pm CET) where the winners of this unique tournament will be crowned.
The majority of the games will be cast on the twitchrivals Twitch account cast by Samuel "Stoax" Stewart and Rob "Flynn" Flynn - two casters best known for their US Nationals appearance last month and who will both be lending their talent to the Six Invitational lineup next month. As well as this each streamer will be streaming their own POV on their own channels which should be quite an event for R6's Twitch viewer count.
The Prize
The $12,500 will be divided up in the following way:
$1,000 for every team in attendance
$1,000 for every victory in the round-robin stage
$2,500 for the winning team
A prizepool as large as $25,000 being offered for a tournament like this is a good sign of the promotion we could see by Twitch in 2019 and should form a truly enjoyable tournament as we come towards the mid-Season.
---
For more details on tournament such as this as well as announcements regarding the referenced Six Invitationals keep an eye out right here at SiegeGG!