This PENTA lineup has made a number of roster and organisation changes since the last Six Invitationals where RevaN, Enemy, risze, Panix and Voy attended the event as the community vote winners known as Team Vitality. Following this Alive replaced risze as the roster joined Mock-it for the Paris Major which they attended as the "Host Invite" team and now the three new players of SirBoss, blas and Hungry will join RevaN and Enemy in PENTA for the 2019 Invitationals after a second place finish at DreamHack Winter was enough to qualify for the $1m+ tournament.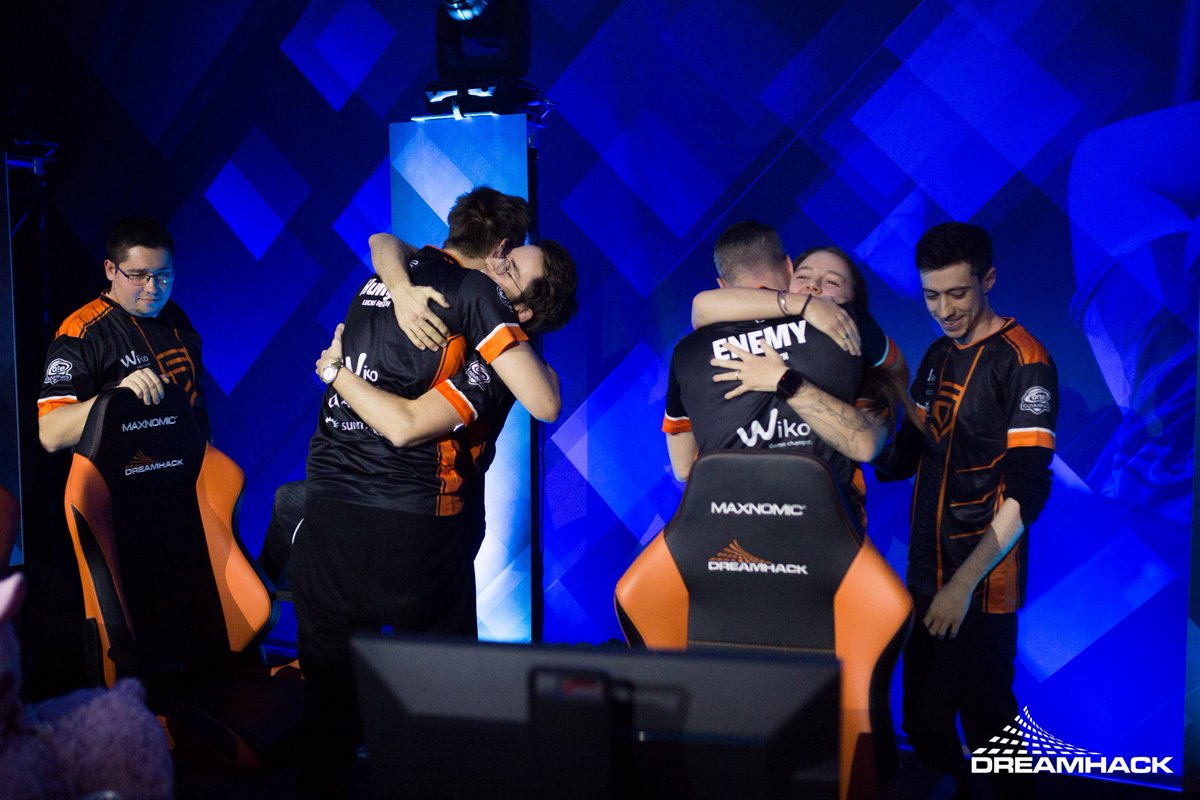 Perhaps the biggest change of all over the last year was the recent decision to drop Panix for blas just prior to the kick off of Season 9 of the Pro League as it broke up the Enemy/Panix duo who had been playing together consistently since Season 1 on Aera eSports. In this time the duo had won the very first DreamHack event - DreamHack Tours 2016 - made the grand-finals of Season 3, won the Castle Siege 2018 German national tournament and won the Coupe de France 2017 and 2018 LANs, as well as the previously mentioned runners-up finish at DreamHack Winter 2018.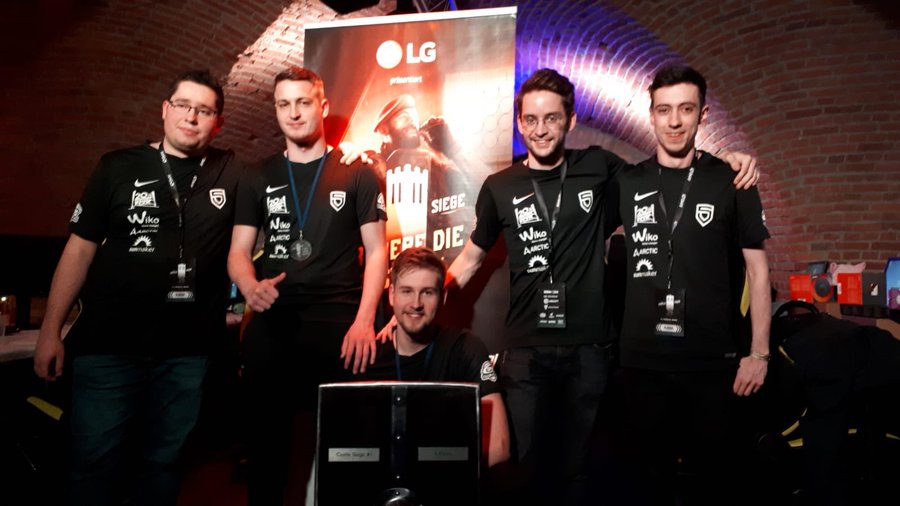 Despite this impressive performance over the last year the various incarnations of this roster retains the worst record of any team at Majors after they failed to win any of their four matches at the two Majors in 2018 so we spoke with RevaN to ask exactly what led to their most recent changes and how these will help them prepare for their next LAN - the Six Invitationals 2019:
Firstly, tell us a bit about your team's roles.
It is complicated to explain the roles without going into too many details, but ENEMY is our Captain and IGL and the one we listen to the most, especially during prep phase. His role is important to give us the game plan for the round. Then Hungry will follow throughout the mid and late game calls. They are the two players with some of the most important leadership roles on the team by providing us with solutions to our problems etc. Then depending on the map, attack, defence or strategy, Blas, Sirboss and I are the 3 flex players with a speciality in certain things like roam clearing, plant denial etc.
What led to the decision to drop Panix from your roster?
The replacement of Panix was a team decision that was discussed for months. Many people talk about his stats and skills, but it is also important to discuss a players behaviour in and out of the game. Panix was aware of the problems and the consequences. There is no doubt that Panix managed his individual level very well over the past few months and events in-game.

We are all often told that within a team you need to feel like "family", even through hard times, and that you must work together to solve problems. Sometimes problems aren't in the game and sometimes a problem can go so far it is unfixable no matter how much the family wants to fix it. Difficult decisions should break everyone's heart, and that's exactly why we haven't spoken publicly about what things Panix did and I don't think we ever will.
What led you to pick blas as his replacement and how has he been fitting in?
We ran quite a few trials when looking for a replacement when Hungry mentioned Blas. We were open to trialling as many people as possible in the short time, but as soon as we trialled with Blas we knew straight away we needed to take him. It is rare to find a person so quickly. When he joined the team he fits right in. His communication in and out of the game has been excellent, almost as if he has been part of our family for months!

PENTA finished in 2nd place at DreamHack Winter; were you expecting such a strong performance?
We knew that DH Winter was our chance to get a ticket to Six Invitational and we wanted it. We went in with a clear mind and we knew that in the end there would on be one winner. We also came in with a really strong mindset, knowing that if we did the best job we could we could get the ticket to Montreal. The team really focused on all the mistakes we could make and made sure we did not make them, with complete focus from beginning to the end. This is what allowed us to make the second place and get our qualification for Six Invitational!
Were there any players or teams that stood out to you in Sweden?
"Saves" from PACT stood out to us as a really good player from the team PACT. We were also surprised by the whole team of Trust Gaming who won 2-1 against Liquid, even though they lost in the return match after. Of course, then there was Liquid who had us all sitting on the edge of our seat during the off-stream game against G2 that went so close!
Shortly after joining PENTA you picked up the Australian of Jess as an analyst - what is her role exactly and how has she helped the team?
Jess is our analyst/coach and she takes care of things like vods and other important coaching needs. She also takes care of us with all of our personal and in-game problems… Trust me she can do everything! She really helps us focus on our mistakes, to not reproduce them. For example, she points out a lot where we might do useless peeks that cost us our lives and rounds and it is up to us to listen to what she has to say and to work on these points in and out of our gameplay.
PENTA has one of the best records of any team against G2 - what is the key to your success here?
We have played against G2 almost since the beginning of Rainbow Six. Whether it is in Pro League or at an event, we know that we are playing against the world champions, we know how they think and they do fewer mistakes than all the teams we have played so far. When we face G2 all we think is that we need to play our own game, trust each other, play as a team and do even fewer errors than them!
You have also been boot camping in Berlin over the last few months - how has this helped your team?
When the team goes to bootcamp, the work is multiplied by two. We advance faster in strats, we play more, we can talk better and we can show our mistakes physically during debriefs. It helped us a lot before Castle Siege and DH Winter. Whilst bootcamps are very important for us, it also means we need to leave our real life and friends and family, which can be hard as well!
What one gameplay change would you like to be implemented into R6?
I have been playing since the beginning of Siege and there have been a lot of gameplay changes in this time. Things like operators coming in with certain utility, drop shots being changed and now we face the crouch spamming which is rather boring gameplay and not very beautiful to see at all. I would like to see a system like CS:GO implemented for the crouch system which would limit its spam with fatigue. Don't forget, we are waiting for new operators in PL (Nomad & Kaid) who will surely change the future of gameplay again for things like bandit tricking and flanking!
What are your team's main aims for 2019?
The team's main aims for 2019 is to of course do well in Pro League and Six Invitational. We are thinking about nothing else at the moment as we need to be completely focused on these goals now!
Any messages to your fans?
We are so happy to have so many fans around the world and we thank them so much for watching and supporting us! We read your messages and they really motivate us to bring our best every match. From me and the team, thank you so much, you are what make esports great.
PENTA's next games are against Team Secret and ENCE this week in the Pro League while they will meet Nora Rengo followed by either LeStream or Evil Geniuses in the Six Invitational group stage with the following roster:
Julian "ENEMY" Blin
Jean "RevaN" Prudenti
Lucas "Hungry" Reich
Ferenc "SirBoss" Mérész
Balázs "blas" Kővári
Jessica "Jess" Bolden (as analyst)
---
All these games can be found on the rainbow6 Twitch account with the specific scheduling of the Invitationals yet to be revealed - keep an eye out here at SiegeGG for more announcements and interviews as we get closer to the event!