Since the Pro League began, France has been one of the biggest nations in the world with 14 players playing in Season 1, Yunktis winning Season 2, and Millenium winning the first Siege Minor at DreamHack Austin. Since then, the French scene effectively peaked with player numbers at around 19 in the 11 month period from Seasons 5-7, and just over a Season later, we're at a point where there are no French teams and just six French players left in Pro League -- a remarkable drop off in the scene.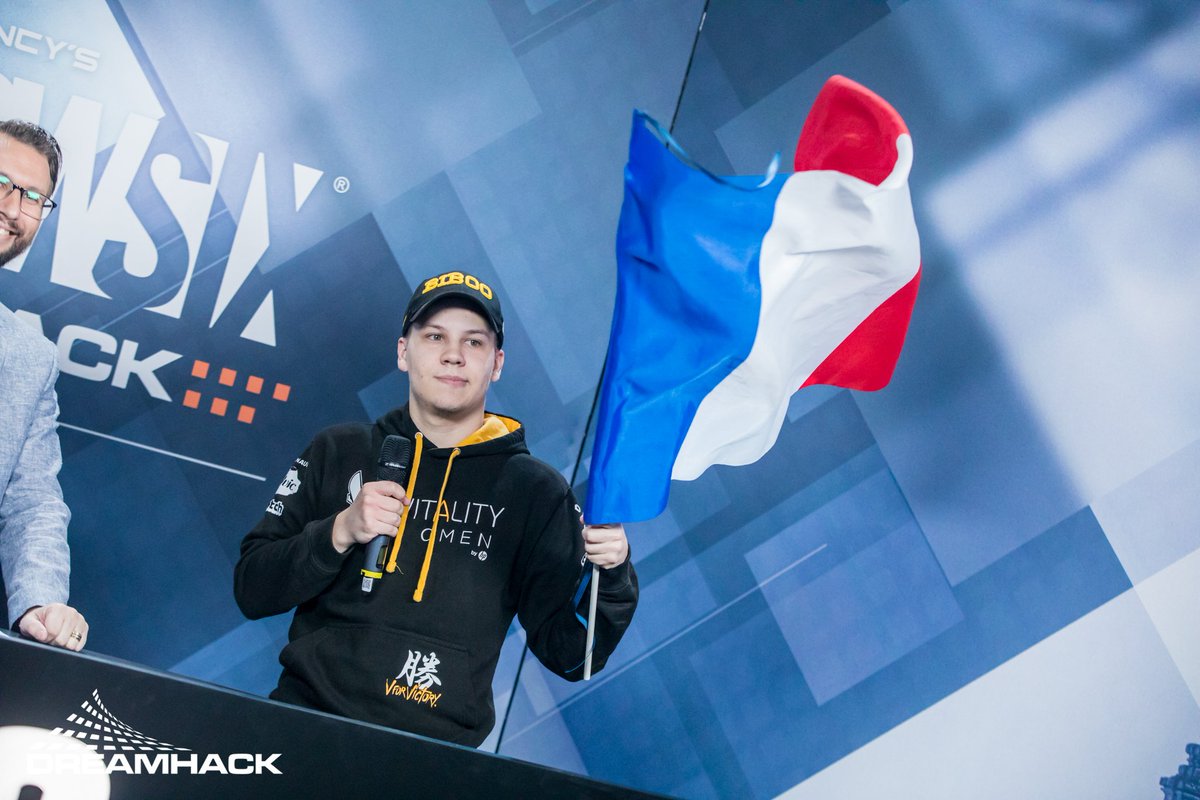 At the moment French players make up 2/5 members of LeStream Esports, the French Champions previously known as Millenium, Team Secret, the reigning British Champions, and PENTA, the German Champions. This is obviously quite a showing by a nation which makes up just 9% of Europe's total population but, compared to much of Year 2 of Pro League which consisted of 4 largely French teams this is a real fall off.
This happened because while previously any demoted Pro League team was replaced by an upcoming Challenger League team -- BeGenius replaced Vitality for Season 6, Mock-it replaced dizLown for Season 7, and Supremacy replaced Oplon for Season 8 -- not only were two French teams demoted last season (Supremacy and Vitality) but not a single French team made it to the Challenger League playoffs. While this pattern did change for this season, it is not necessarily for the worse as it has led to the creation of two new rosters of French ex-Pro League players who are ready to take the Challenger League by storm and possibly give the French community another piece of international silverware.
Team Vitality
Team Vitality is one of the best-known rosters in R6, having had a core roster of Biboo, ZephiR and RaFaLe since way back in Season 2 on the XBOX. Despite this, Biboo and co. have only ever won a single tournament -- Gamers' Assembly 2018 -- with three runners-up positions in 2018 alone as well as a second place finish in Season 3 of the Xbox Pro League behind the then-Vitality roster.
After three years of this core, demotion to the Challenger League in Season 8 has finally led it breaking up. Both ZephiR and RaFaLe left the team, leading to a Vitality lineup of BiBoo, BriD, Spark joined by the two newcomers of sNKy and rxwd.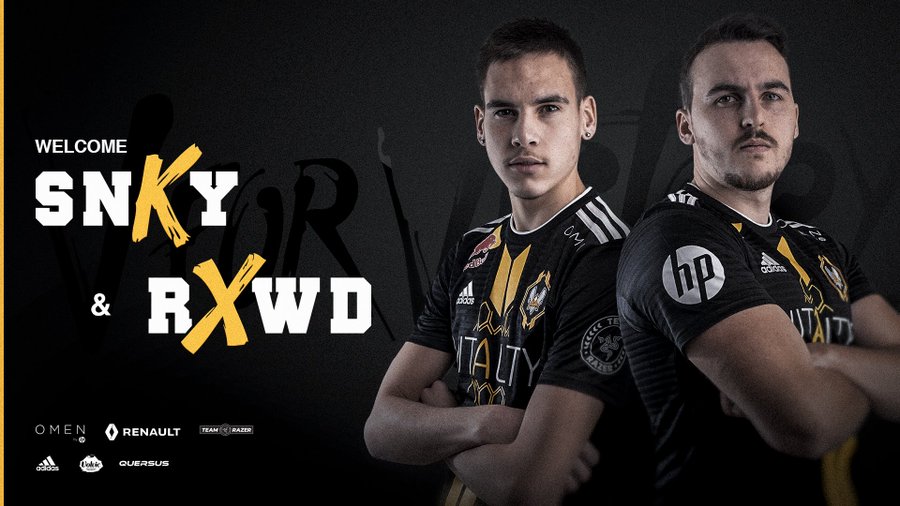 Best known as members of the now infamous beGenius roster which played during Season 6 of the Pro League before being disqualified, rxwd and sNKy were most recently crowned the Champions of the BeNeLux region after beating the fan-favourites Trust Gaming by a decisive 2-0 scoreline, with sNKy being crowned the Season's MVP.
Now, just over a week after the roster became official, Team Vitality are sitting a single game away from the Six Invitational 2019. Their result tonight against either Team Empire or LeStream Esports in the EU Open Qualifier Finals will determine whether this Challenger League roster will be taking the trip to Montréal. This is after a truly impressive run in the lower bracket eliminated Liven's new roster of XTreme Video Esports, the Challenger League roster of PACT, and the roster which knocked out Team Secret, ForZe, to reach the final three teams in the qualifier ahead of many other Pro League teams such as ENCE, Chaos, and Secret.
This is a really impressive new look for a team which had been stuck in its old habits for over a year now and so we asked the team's manager, FuriouSG, about the change:
Firstly can you introduce yourself and your team?
I'm Sébastien "FuriouSG" Guérineau, Rainbow Six "dad" at Team Vitality and caster on the French stream. I'm a former Rainbow 6 player back in Year 1 on Xbox.

I'm handling some stuff at Team Vitality, a French organisation involved in Rainbow Six Siege since day one which is today composed of BiBoo, BriD, Spark, rxwd & sNKy.
Season 8 was obviously very disappointing for Vitality, what went wrong for the team?
Indeed, Season 8 wasn't very good for us despite a quarter-final appearance at the Six Major Paris. I don't exactly know what happened but I guess it was just the end of a cycle and a change was needed to find some fresh air.
You have now welcomed rxwd and sNKy onto your roster, how did your team decide upon these two players?
Well, the team needed a strong new lead in game and RX quickly came to mind, and he had sNKy in his pocket who's a great opener and they both know each other very well as they showed in the BeNeLux cup.
Pro League went from four French-majority teams at the beginning of Season 8 to zero at the start of Season 9 -- is this just bad luck for the French scene or something else?
I don't really know what happened there, I think the French scene grew up quickly and now all the European scene is stepping up. Maybe Season 8 was the moment Europe pegged us back.
What are your team's hopes for 2019?
Well, winning the Challenger League would be a good start so we can come back to Pro League!

Playing at least in one of the two Majors would be a great thing too!
Any messages to your fans?
A huge thanks to all the bees around the world that keep supporting the players even though we made some strong choices recently to bring a new start to the team, the guys will do their best to bring you the best emotions this year!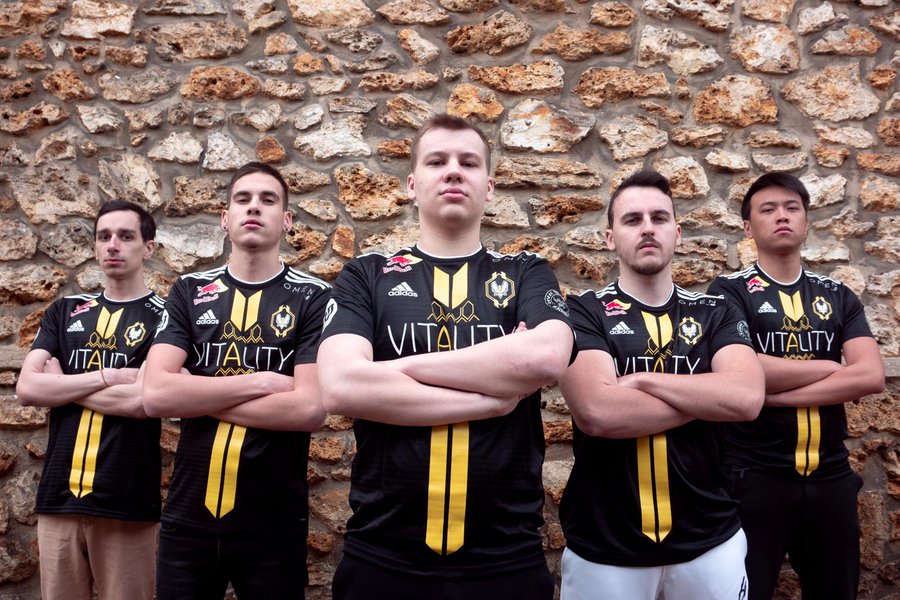 XTreme Video Esports
The second of these two teams were formed from the virtual explosion of the old French leaders, Millenium, as three of its members from the first half of Season 8 were kicked in favour of non-French alternatives. These three players of Liven, Joghurtzz and Renshiro have now banded with the ex-Yunktis and Millenium's Paris Major stand-in player of Falko, and the ex-PENTA (then known as Mock-it) player of Voy, to form a roster that's closer to the old Millenium roster than Millenium's official successors, LeStream Esports.
This now means that, for the first time since Season 5, the core of the only French roster in history to win a Pro League title has been reformed with Renshiro, Joghurtzz and Falko reuniting in this lineup which should be more than enough skill and experience to push through Challenger League with ease.
This roster has already been competing for some months during Season 4 of EU CCS under the name of La Rascasse where they currently sit just behind Team Empire, however, they really showed their worth this week in the Invitational qualifiers when they defeated the fourth-placed Pro League team in Europe -- ENCE eSports. With two players above a 2.0 KD, XTreme took control of the match taking Oregon in a straight 7-0 sweep followed by a closer 7-5 victory on Villa.
This clearly shows this roster has the ability to compete with the best, as all five of them have in the past and so we spoke with the in-game-leader, Gaël "Liven" Gruyere, to learn more about his new team:
Firstly can you introduce yourself and your team?
Hello, I'm Gaël most known as Liven on Rainbow Six. My teammates are Renshiro, falko, voy and joghurtzz. We play for XTreme Video Esports.
How did the formation of this team come about?
We made this formation after Renshiro and I were kicked from Millenium. We all already played and succeeded together. We just want to do it again.
What led you to sign with Xtreme Video Esports?
We sign XTreme Video because it's a really good opportunity for us. We have good conditions to play and they fully trust us.
Pro League went from four French teams at the beginning of Season 8 to zero at the start of Season 9 -- is this just bad luck for the French scene or something else?
I can't really answer this question. From what I have seen in the past, French players are great but there are too many players who don't want to play with others or who are just here to be in a friendly environment. Now we don't really care about this. Obviously, we want to be on good terms. But the main goal is to perform.
What are your team's hopes for 2019?
One goal. Reach Pro League.
Any messages to your fans?
Thanks, everyone for the support. We will not disappoint you.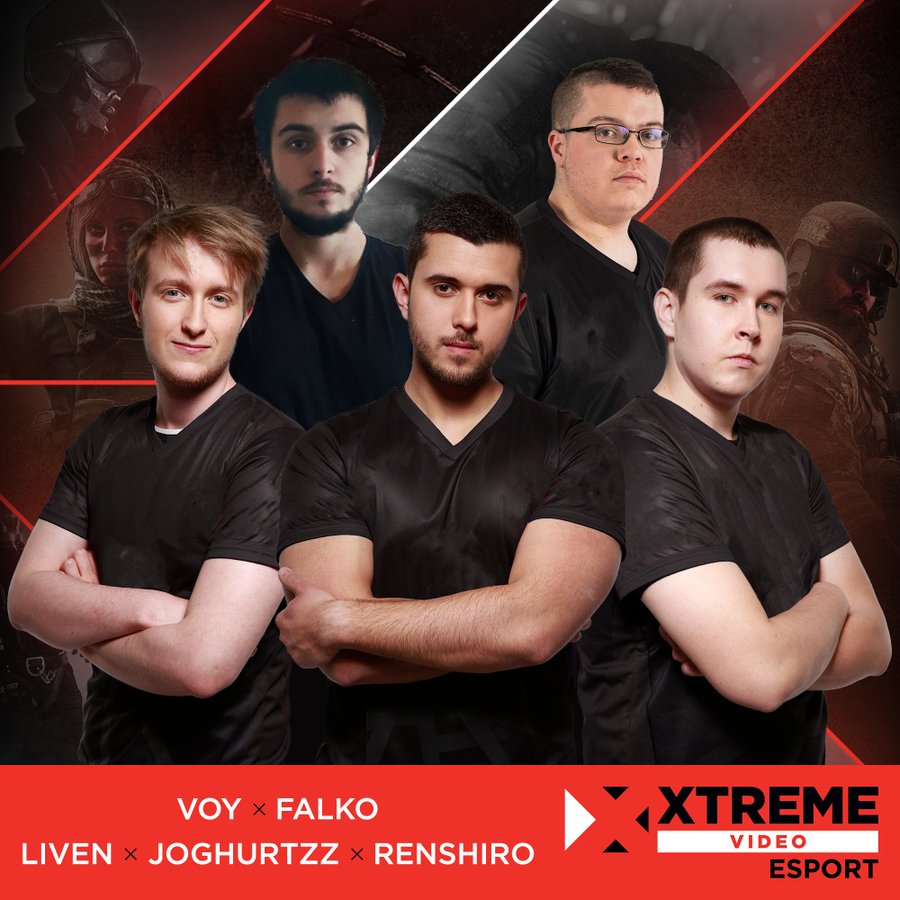 These rosters constitute the French community's hopes for seeing the return of the Tricolour in major competitions in the near future, with them having to climb up through the Challenger League this Season before a possible return to the big leagues in Season 10. Team Vitality, however, could take a shortcut and quite literally fly the French flag in the biggest tournament in R6 history should they win their game tonight.
Their Invitational Qualifier game will be played following the winner 's bracket match at approximately 9 PM CET on the main Rainbow6 Twitch account. Be sure not to miss the conclusion to a week of underdog successes in this qualifier as the 16th and final team going to Montréal is decided.