All predictions and opinions in this article are my own and not necessarily representative of the rest of SiegeGG's staff.
As a supporter of the team for a year now, FaZe Clan has continued to impress domestically only to leave me disappointed in international tournaments, so, as we lead up to the Season 8 Finals in Rio de Janeiro, let's take a look at the team's title chances this Season.
Their History
Eyes first turned to the Latin American region almost two years ago in Montreal, at the Six Invitational 2017. Here, the roster of Astro, gohaN, Silence, cameram4n and Panico represented the new frontier of Siege with quality no one had expected. The squad defeated the Swedish team of Euronics Gaming (later known as sn0okenKnows Gaming) before taking the eventual winners and the then-reigning Pro League champions of Continuum (now known as Evil Geniuses) to three maps in what is widely considered to be one of the best games in R6 history.
This marked a year of Siege which, while defined by PENTA Sports' utter dominance, saw an undeniable and somewhat unexpected explosion of Brazilian teams to the top 4 positions in Pro League. While North American teams won just 2/7 international Pro League games in Year 2, every LATAM team which attended the Finals won at least one game, with Brazilian teams making 2/3 of the Grand Finals. This included the current FaZe roster, then known as Team Fontt, who finished joint-third in Seasons 5 and 6, losing to the eventual winners - PENTA Sports and then ENCE eSports - in both seasons.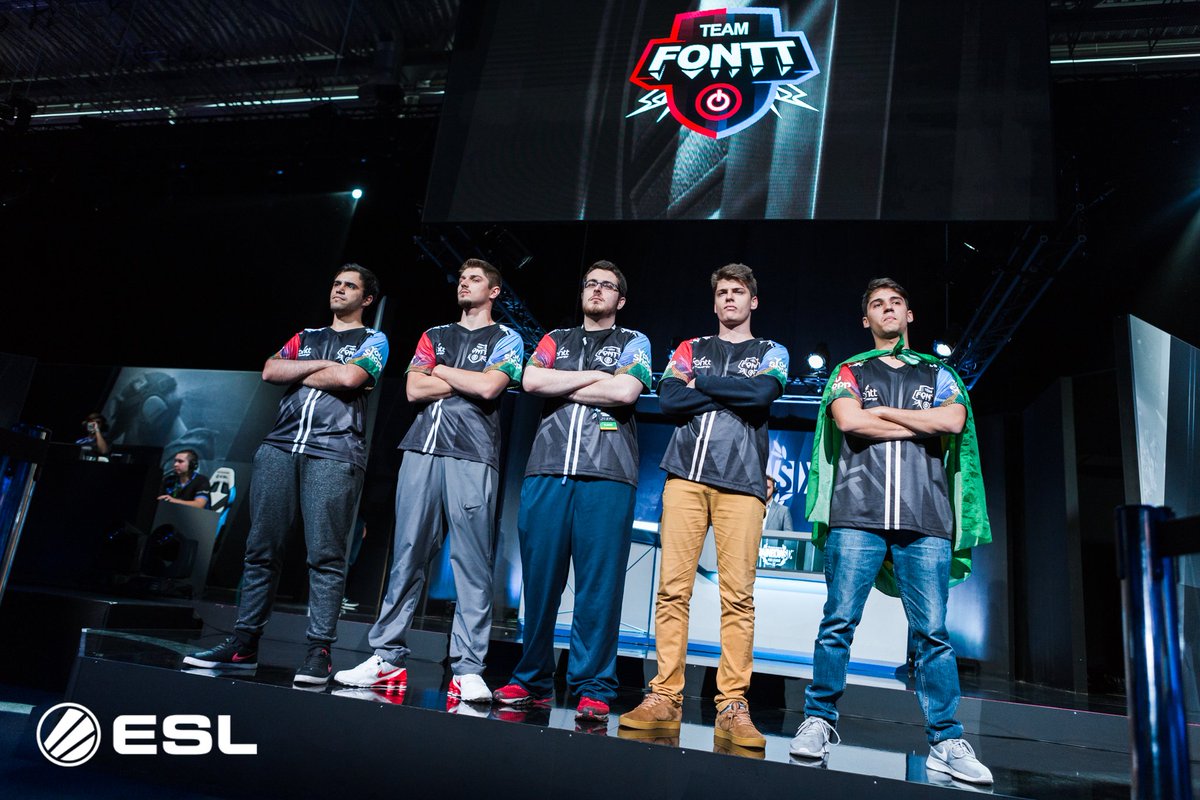 Going into the 2018 Six Invitational with the "big-3" Brazilian teams of FaZe Clan, Team Liquid and Black Dragons (now Ninjas in Pyjamas) all present, I was expecting quite a lot from the region. PENTA Sports had finally been toppled in Season 6 and had just brought in a new player in Ville "SHA77E" Palola into the roster who, while being a stellar player, could end up messing with the chemistry of the PENTA side. Furthermore, in the months since the Season 6 Finals, FaZe had defeated Black Dragons -- their regional rivals and then Pro League runners-up -- by an astounding 4-0 scoreline - one of the most dominant results we've ever seen in professional play.
"And we are champions of the Brasileirão!"
FaZe Clan made it out of the group stage, with 10-1 score lines against both the reigning Pro League champions of ENCE eSports, and the reigning APAC champions, eiNs, qualifying for the main event over the weekend. Here they were drawn against Evil Geniuses in the quarter-finals, but despite winning more rounds than the eventual runners-up, they fell 1-2. Their fellow Latin American colleagues of Black Dragons fared slightly better, making it to the semi-finals before falling in two straight maps to PENTA Sports. Considering Evil Geniuses were so very close to taking the title, this was an admirable performance by FaZe Clan and their best performance to date.
The organisation forcing the roster to drop their coach, Silence, two months later however marked disaster for the team as they fell in the quarter-finals of the Season 7 Finals in Atlantic City while Silence's new team, Team Liquid, lifted the title. Then, going into the Six Major, FaZe Clan was drawn into the "group of death" alongside the #2 seeds of both North America and Europe, Rogue and Team Secret, leading to an early exit for the team in a slump.
And so that leads up to the Season 8 Finals - the next international event for FaZe Clan - and a chance for them to end 2018 on a high after a difficult Summer. However, unlike previous events, this event has three key things going in their favour:
1. Their Record
Since the Paris Major FaZe Clan has simply been unstoppable; across all the tournaments they've played in - Pro League, OGA Pit Season 2 and the Brasileirão 2018 and 2019 Seasons - FaZe Clan has gone 16 straight series against Pro League teams undefeated - an R6 record.
In total since their last defeat three months ago against Team Secret, FaZe Clan has won the OGA Season 2 title, the Brasileirão 2018 title, leads the Br6 2019 Season and finished 11 points ahead of their closest opponents in Pro League - an unprecedented performance for any team in Year 3.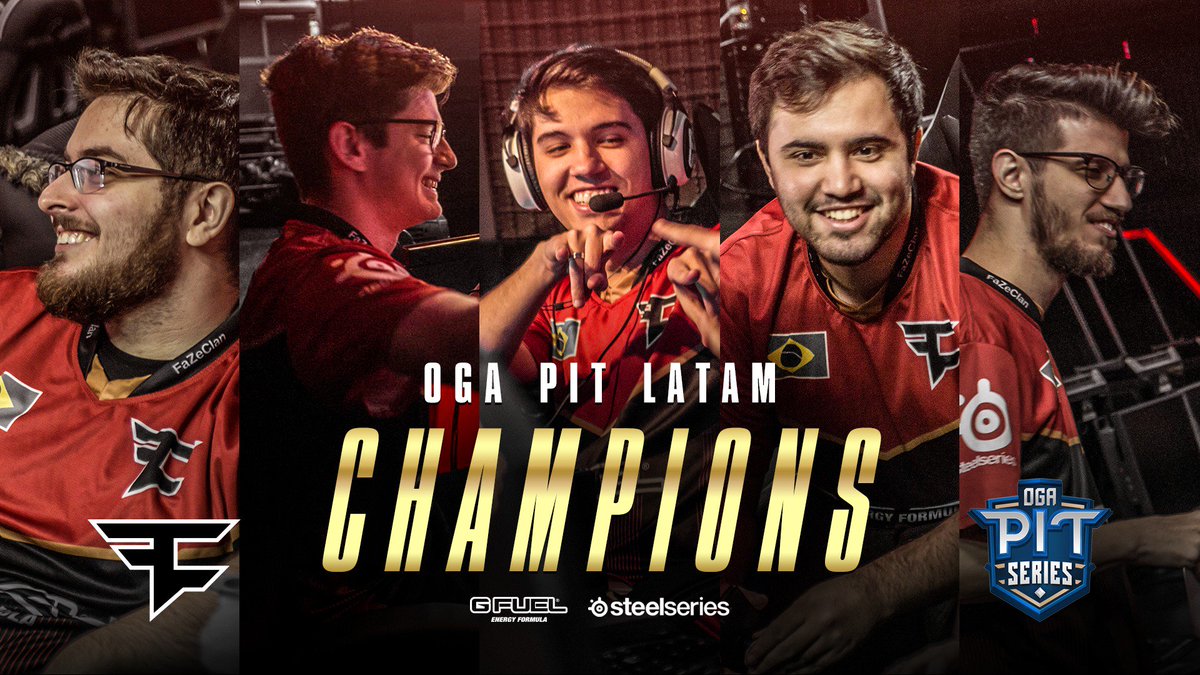 This, however, was just against Brazilian teams who, while used to be the best in the World, could be seen as past their prime after their C grade performance at Paris - the real test comes against international opponents with an alternate playstyle. FaZe is known to play completely different internationally than domestically with analysts at both Paris and the Season 7 LAN (seen below) noting that they were playing much slower than the FaZe we are used to. This makes them incredibly predictable as a team as they lose their unique edge and means their recent success may not translate to results this weekend.
In this respect, however backwards it may sound, not having a coach may help them to a degree - with a much more limited ability to "get into their own head" FaZe should, theoretically, revert back to the natural playstyle that has allowed them to dominate their whole continent.
As well as this, another factor which may help them stay much more fluid is their newest addition to the team - João "yoona" Gabriel.
2. Yoona
Yoona played alongside Astro, gohaN and HSnamuringa since before Latin America even had Pro League on Santos Dexterity back in 2016 and now, two years later, has returned to FaZe to replace his ex-teammate, gohaN, who had moved himself to the bench shortly after winning the 2018 Br6 title.
The acquisition of yoona to replace someone as renown as gohaN signalled to me like a desperate move - he had achieved a 0.99 SiegeGG rating during the first half of the season on paiN Gaming, a team who was just outside the relegation zone themselves, and had finished Season 7 as the worst player on YeaH! Gaming with an even worse rating of 0.89 - not exactly "FaZe material" I thought. Yoona, however, has completely surpassed my expectations in the last three months; he managed to achieve a 1.11 SiegeGG rating since joining the team, a very slight improvement on gohaN's performance but, most notably, earnt a 1.32 overall K/D ratio while main-ing Montagne on the attack, a statistic better than even FaZe's current Ash player, cameram4n.
This change in FaZe, however, was probably most impactful not due to yoona joining the team but due to gohaN leaving. Guilherme "gohaN" Alf had been the in-game-leader for this roster for an age at this point but, according to an unconfirmed leak by the Brazilian news site SporTV, he had major disagreements with his team during the Paris Major to such a degree that he has left the active roster of FaZe for three months now. While disagreements within teams are definitely nothing new, the fact it was so serious that he hasn't played with his teammates since shows there were much deeper problems in team chemistry and so, likely, communication which, considering their recent return to form, seems somewhat fixed in FaZe since the roster change.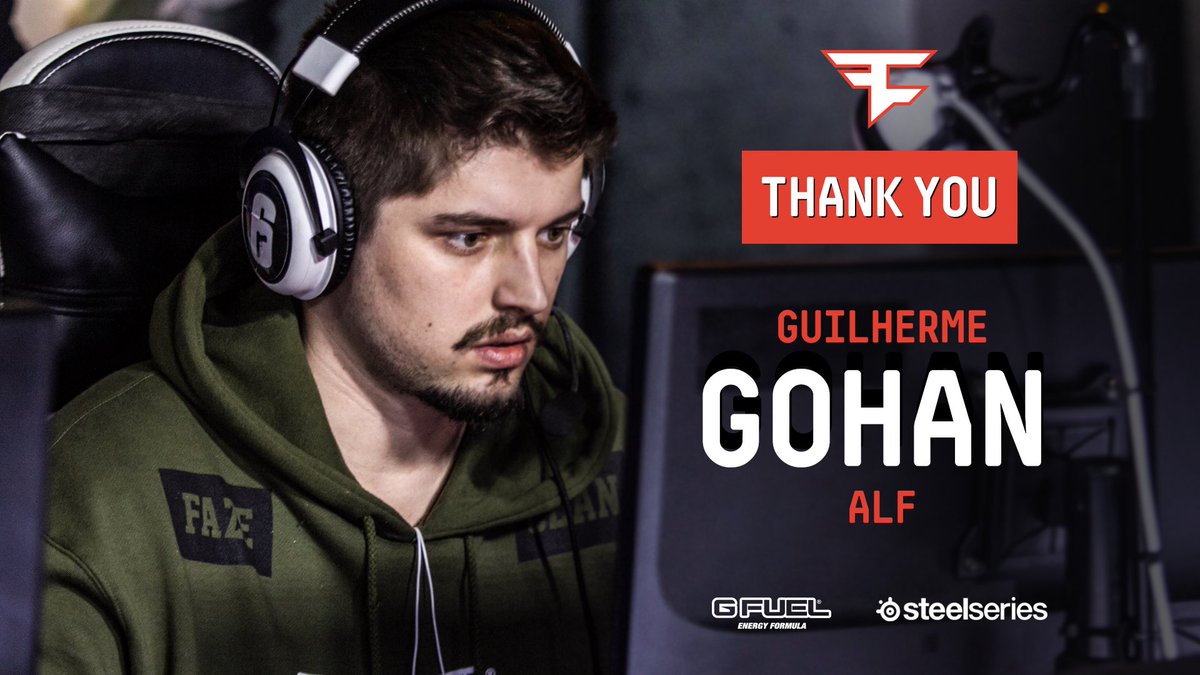 As well as this, GohaN leaving the team has allowed mav to step forward into the otherwise vacant IGL role which has brought out the best of himself and the team as a whole. Since the change, mav has gone from a mid-tier member of FaZe, best known for his Blitz clears, to one of the star fraggers of the Latin American region with a 1.88KD, behind just Kantoraketti and Geoometrics Worldwide. Having two players with such a high amount of frags (+33 for Astro and +28 for mav) requires excellent communication and execution from a team, something that, without a coach, can be very largely attributed to the IGL.
Overall the change which saw yoona replace gohaN has worked out better than I could've possibly imagined and is the reason they are in this undefeated position at the moment - it propelled them from a member of the LATAM "big-3" to the current undisputed champions of Latin America ready to take on the rest of the World.
3. The Brackets
From my point of view, the brackets for this event are about as perfect as they could've possibly been. Despite the rules not dictating so, luck had it that each side of the bracket had one team from each region and that we won't get yet another Evil Geniuses VS G2 Final. Furthermore, with all four teams in the left side of the bracket showing promise, it is feasible that any one of them could make the final and possibly lift the trophy. This opens up the tournament so much compared to what would've been a rather dry contest if EG and G2 were on opposite sides of the bracket - instead, we get a number of close games, a number of rematches and huge upset capability all while also likely seeing the classic G2 v EG matchup.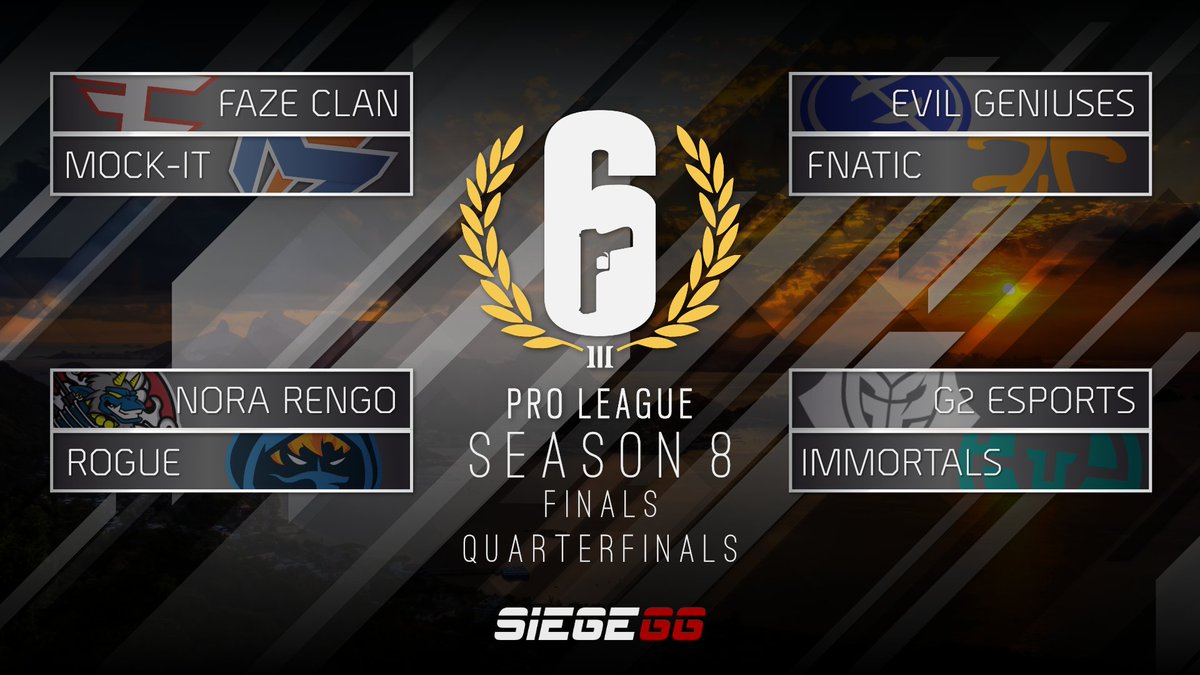 Most pleased about the bracket is likely to be FaZe Clan who now just has to defeat the #2 EU team of Mock-it to make the semi-finals where they'd meet either Nora-Rengo, a team which has won just one international match in four attempts, or Rogue in a rematch of a three map thriller at the Six Major.
While Mock-it is no laughing matter - the addition of Korey and BakaBryan to the roster has led to them also being unbeaten in Pro League - FaZe will see this as a rematch of their Paris Major group stage game, in which they won 2-0, with the emissions of two key players - gohaN and AceeZ. While both teams have improved with their replacements since Paris, FaZe Clan's record has been too impressive to doubt; while FaZe Clan are a powerhouse of Latin America, Mock-it's seven-game undefeated run included three draws including against Chaos and ended last weekend at the Castle Siege tournament where they lost against both PANTHERS Gaming and PENTA Sports - even considering that Mock-it would've been "strat saving" it shows just how impressive FaZe Clan's 16 game streak has been.
Assuming they do make it to the semi-finals they will meet either Rogue or Nora-Rengo. A Nora-Rengo game would be quite a sight as both teams are known and defined by their aggressive plays and it'll be interesting to see how the two teams fair against variations of their own style of play. The only vaguely relevant matchup in FaZe's history to this game would be their 10-1 domination over another Japanese side of eiNs during the Six Invitationals which included one common name to the current Nora-Rengo side - Papilia. Nora Rengo, however, is a much-improved team compared to any of their previous Japanese representatives and, should FaZe meet them, it would mean they had just defeated Rogue making them a real threat to anyone in their way and making this matchup completely unpredictable.
Meanwhile a Rogue matchup would be another rematch of Group D of the Paris Major in which FaZe Clan lost 1-2, however since then, unlike FaZe and Mock-it, Rogue had got arguably weaker as they lost Geoometrics to their regional rivals of Evil Geniuses. Geoo has since proven himself to be a phenomenal player achieving the second-best rating and highest KD of any player in the World (as seen below). Even with a notable performance by Shuttle, his replacement, it is undeniable that Rogue has suffered from this change as they won just 3/7 of their Pro League games since, two of which ended in extremely close 6:4 scorelines.
This will almost certainly be a close, three map game between the two sides with Ranger, Rogue's coach, likely to make up the difference between the sides if Rogue is victorious. However, with this being such a great opportunity for FaZe's to make a Pro League Grand-Final in front of a home crowd, they must be the favourites to win. The home advantage was evident during Season 6, helping Black Dragons to defeat the back-to-back champions of PENTA Sports, but Ubisoft Brazil has gone even further for this event.
As well as hiring a venue with a capacity of over 18,000, three times that of the Paris Major, the Brazilian scene has done what I didn't think would be possible - they filled it. The official BrazilianR6 Twitter account tweeted that, as of last week, 85% of seats have been filled making it easily the biggest event in R6 history. Furthermore, in attendance will be every Brazilian Pro and Challenger League player as well as a number of Brazilian celebrities invited to the event. Finally, the promotion for these finals is unprecedented in Brazil, advertisements for the event has been rolled out on the sides of buses and on billboards meaning that the Brazilian home support will be more active and more vocal than ever, supporting FaZe all the way to the Finals.
If FaZe does make it to the finals it will be uncharted territory for this roster and will make it 4/5 Pro League Grand-Final appearances for Latin American teams. It'll also go a long way to show that LATAM's Paris performance was a one-off that won't be repeated and instead LATAM will remain at the top of levels of competitive Siege. However, making it to the finals is only part of the challenge as they will likely have to face a formidable G2 side who swept all their opponents at the Paris Major with relative ease. FaZe's one advantage over G2 is that LATAM teams seem to be G2's kryptonite - in the last year G2 has a 50% win record against LATAM teams and 50% of G2's losses in Pro League ever has been to LATAM teams - considering how rarely the G2 roster is defeated and the fact a North American team has not once defeated them - this is quite a record for FaZe Clan to cling onto.
Ultimately we have no way of knowing whether we will see the dominant unbeatable FaZe we've seen domestically or the predictable and more passive FaZe that has shown up at previous events this year but, either way, they are a must watch team going into the Season 8 Finals. I personally quite like their chances going forward but, after three straight LANs expecting them to perform and being disappointed, I'm ready for anything from them.
---
You can watch FaZe kick off the Finals on Saturday as they play Mock-it at 11am GMT-3 on the usual rainbow6 Twitch channel.