Semi Final 1: NORA-Rengo 2-0 Aerowolf
Maps: Bank (6-4), Coastline (6-3), Consulate (Not Played)
NORA-Rengo: Wokka, Merieux, JJ, Papilia, ReyCyil
Aerowolf: Lunarmetal, Ysaera, Reveck, HysteRiX, Array
NORA-Rengo (NR) once again looked just as strong as they had the day before, and swept aside the Southeast Asian squad of Aerowolf to book a berth at the Season 8 Pro League Finals, and the 2019 Six Invitational. Despite playing the same maps as they had yesterday, with Bank a common map for Aerowolf's Quarter Final game too, their opponents could not find a large enough chink in their armour. While the two teams looked fairly evenly matched on Bank, the Japanese pulled away at a critical moment, and brought over their momentum to Coastline.
Aerowolf had defeated Athletico Esports 7-6 on Bank yesterday, but had very nearly been knocked out 0-2 as well. NORA-Rengo, on the other hand, had won both Bank and Coastline 6-1 against New Life. Intriguingly, Aerowolf brought their opponents to the same maps, and paid the price. The result makes it the third international LAN event in a row for NORA-Rengo, while it marks Aerowolf's fifth failure to qualify after their 2017 Six Invitational appearance.

Semi Final 2: Fnatic 2-0 Xavier Esports
Map: Coastline (7-5), Consulate (6-1), Villa (Not Played)
Fnatic: Magnet, Lusty, Acez, RizRaz, NeophyteR
Xavier: ProducerBoomer, HealthcareOG, redsun, Lycolis, Hajime
The fairytale for Xavier Esports came to an end today, but nothing can take away their incredible achievements despite this loss. From winning the Challenger League in Season 7 without dropping a map, to dethroning Aerowolf in Southeast Asia (SEA) in the Pro League in Season 8, and then getting to APAC LAN semi-finals, the Thai squad has seen a meteoric rise. Their level of play is even more unbelievable when one finds out that the team does not scrim (friendly practices against other teams) at all, and only practices their strategies in Go4s and ranked.
While Fnatic took a huge risk taking Xavier to Coastline -- a map they had been heretofore undefeated on, and had beat mantisFPS yesterday -- they prevailed in an extremely closely fought contest. Pushing it to overtime was the clutch-master Acez, who managed to secure a challenging 1v1 when Xavier had been on matchpoint at 5-4. However, while Coastline had been a close contest, and was Xavier's strongest map, it was clear that Consulate was not. Under the pressure of the Australians, the first seed from SEA wilted, with ProducerBoomer even attempting two desperate, out-of-reach knife kills that saw him die instead. As such, Fnatic made it to their fifth and sixth international LAN events out of seven, while Xavier Esports went home with their heads held high.

Grand Final: NORA-Rengo 2-0 Fnatic
Maps: Border (6-1), Coastline (6-2), Consulate (Not Played)
NORA-Rengo: Wokka, Merieux, JJ, Papilia, ReyCyil
Fnatic: Magnet, Lusty, Acez, RizRaz, NeophyteR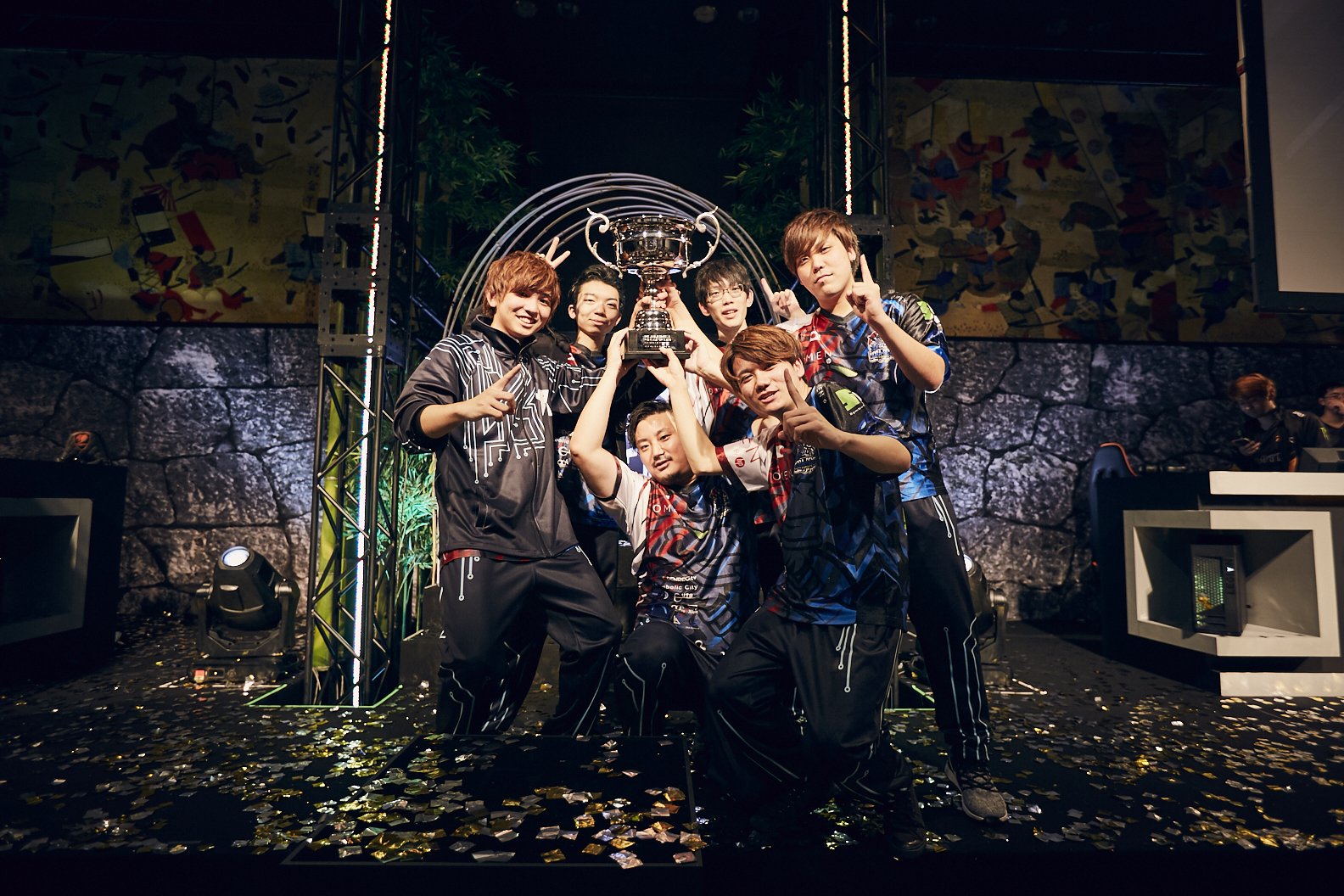 In absolutely incredible scenes, NORA-Rengo crushed Fnatic under their samurai might in the second-most one-sided game this APAC LAN. Spurred on by their home crowd, the Japanese players were all smiles. Throughout the game, they were dancing in their seats, hyping up the crowd, and whooping with joy to cruise to one of the most relaxed victories they had on LAN. In contrast, Fnatic's players cut frustrated and annoyed figures as they crumbled to an embarrassing defeat.
While the match was only for seeding for the Season 8 Pro League Finals -- with both NR and Fnatic having qualified for that and the 2019 Six Invitational -- it meant the difference between possibly facing G2 Esports or SK Gaming. As such, the loss could have severe consequences for the Australian squad. Despite having beat Sengoku Gaming Extasy on Border 6-2 yesterday, and having seen NORA-Rengo play Coastline against New Life and Aerowolf, all they could do was scrape together a total of three rounds across both maps against the Japanese.

With that, the Season 8 APAC LAN Finals comes to and end, but with it continues the trend of a new APAC champion every season. Catch NORA-Rengo and Fnatic in action next month all the way from Rio de Janeiro, when they go up against international opposition at the Season 8 Pro League Finals.