Motiv8 Gaming joined the Siege scene last season with the acquisition of the Pro League team of Honour Among Thieves just before their relegation match at the end of the season. Since this pickup the team has some fairly disappointing results as they, firstly, were relegated from Pro League after losing 2-1 against Noble Esports (3-5, 5-3, 2-5) and then fell in the group stage of DreamHack Austin after loses against Evil Geniuses and Disrupt Gaming.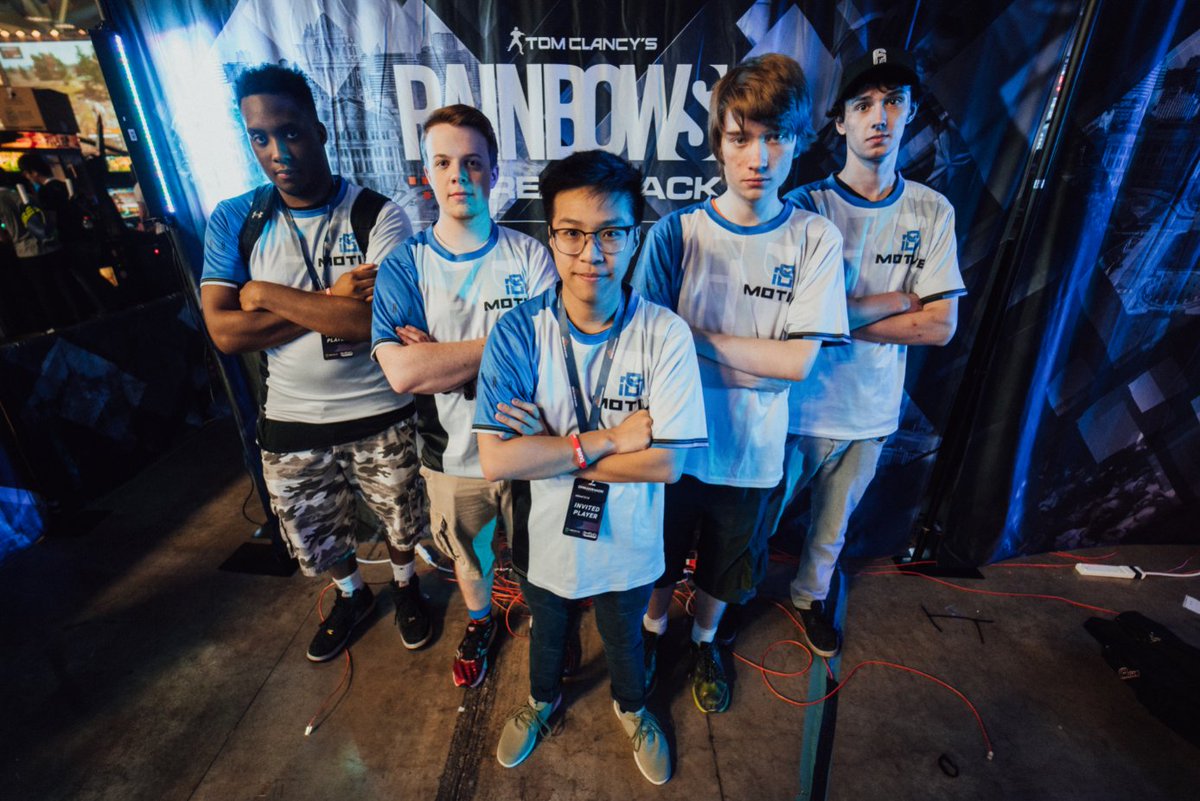 More recently, however, results have looked up for the team as Motiv8 recovered from a rough early half of the CCS Season, which saw them lose 4 out of their first 5 games, to eventually rise to 3rd and qualify for the CCS playoffs on the 22nd of September. Furthermore, Motiv8 done well in both the OGA NA tournament, in which they came 3rd ahead of many Pro League teams, and the US Nationals in which they just missed out of a shot to go to LAN after a loss against Disrupt Gaming.
However now, just 2 weeks before Challenger League is set to start, Talon announced that the organisation of Motiv8 Gaming dropped the team as they are "reevaluating its position in the competitive esports market" and so the current roster of Talon, Billboard, Yellow, Cookiez and Chapstick will play under no organisation for the time being.
With upcoming games in Challenger League, CCS and, possibly, the US Nationals and DreamHack Montreal, this roster will likely be fairly attractive for orgs looking to get into the NA scene. Their next games will be against FLAWLESS GG and Disrupt Gaming on the 14th of September when Challenger League Season 8 begins.