Black Dragons recently dropped DocKy from their roster in favor of Sm4ll, who was formerly a free agent. Sm4ll played in the Year 2 Season 1 Challenger League in LATAM, but did not play in the Challenger League or the Pro League for the rest of Year 2, and Year 3 so far.
DocKy has been playing Siege professionally since Season 4, when the LATAM region was officially inducted into the Pro League. He started his career with Factory Assault Team, with whom he breezed through the Challenger League, not dropping a single map on their way to qualification for the Pro League.
Despite a strong Challenger League showing and pickup by Operation Kino, they were immediately relegated. DocKy then joined Unforgiven Team for the Season 6 Challenger League and finished in fourth place. He then did not play in the regular season of the Pro League or the Challenger League in Season 7, but made his return during the relegations when he was picked up by ReD DevilS. With his help, the team was able to qualify for the Pro League in Season 8.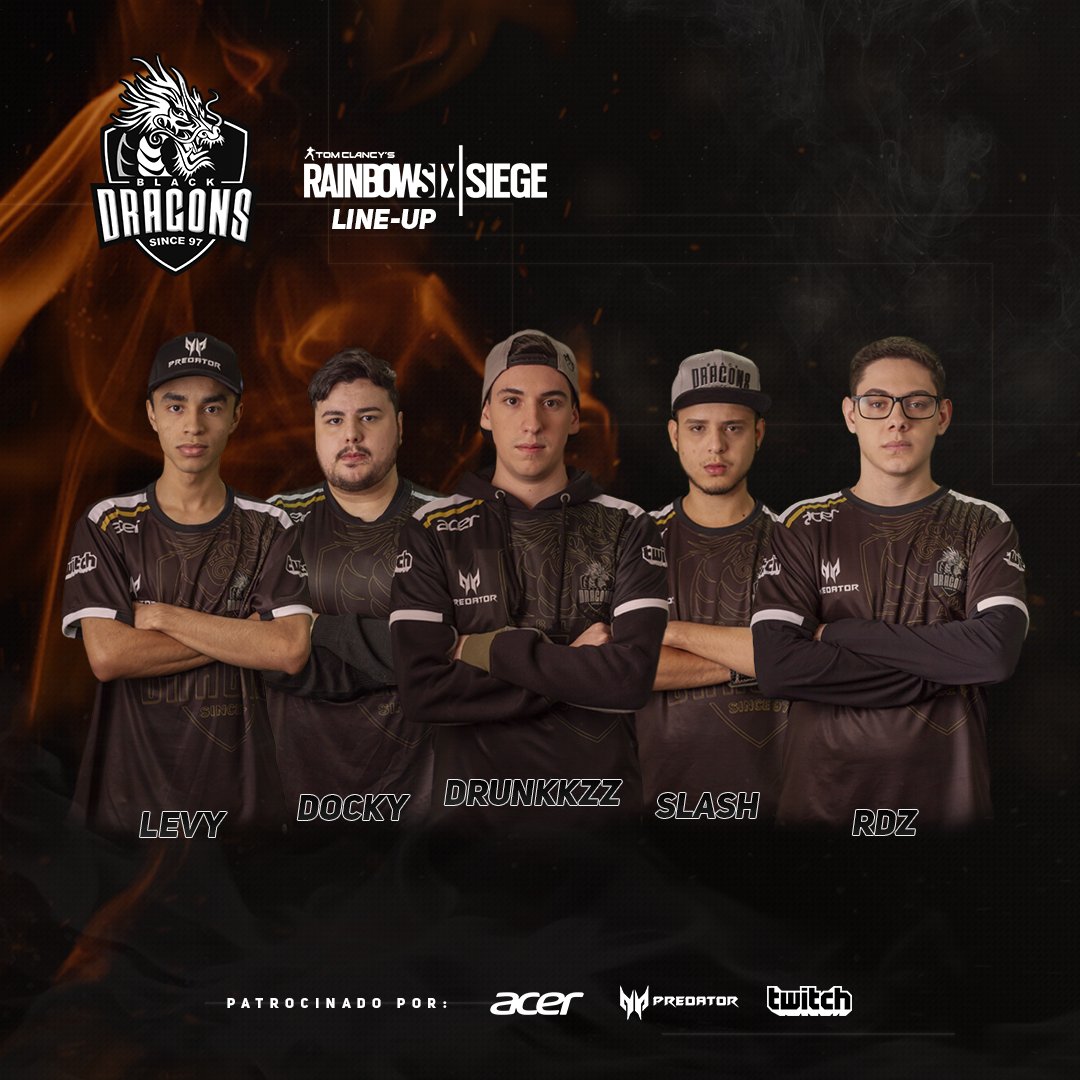 The team was then picked up by Black Dragons, but has found life tough in the Pro League, currently languishing in last place in the LATAM Pro League. The team has performed poorly as a whole, but DocKy's individual play has been especially dismal.
In the season so far, he had a 0.50 K/D, which is worst in the region. He also had a poor Survival Ratio (SRV) of 0.19, and an equally bad KOST (Kills, Objective, Survival, and Trades) of 0.44; the worst in the region. With one defuser plant all season, there hasn't been much upside to his season so far.
Black Dragons will be hoping that their new addition, Sm4ll, will be able to help them escape relegation, seeing as the team currently resides in last place.
Catch this new Black Dragons roster in play when Season 8 of the Pro League resumes in just a few weeks on twitch.tv/Rainbow6.