It has already been over a week since the end of the Six Major Paris, but it still feels like G2 Esports' Grand Final trouncing of Evil Geniuses happened yesterday. With the dust settling on the event, and viewers and players gearing up for the resumption of the Pro League, I decided to have a look at who had a good time, and who had a tournament to forget.
Asia-Pacific: C+
As a whole, things had been looking up greatly for the Asia-Pacific (APAC) region in the lead-up to the Six Major.
NORA-Rengo had already shown their worth in the Season 7 Finals held in Atlantic City, where they had taken a map off Rogue in their eventual quarter-final exit. Now, with ShiN -- the eiNs captain -- loaned to the squad to replace the lowest performer from that game, Cloud, hopes were high they would get to the playoffs.
Though Fnatic was not as dominant as they had been in Season 7, they were still second-placed in ANZ, and were still considered the top team in the whole of APAC. Furthemore, a Six Invitational quarter-final appearance after beating Team Liquid made it clear that the team was not lacking in quality.
Finally, Element Mystic had been -- and in fact, still are -- the only team aside from G2 Esports to be unbeaten in the Pro League for Season 8. They had also toppled Southeast Asian giants Aerowolf twice in the APAC Paris Qualifiers LAN event held about a month prior. What's more, G2 Esports players Fabian and Pengu had both spoken very favourably about the team after scrimming them in the lead-up to the start of the Six Major.
Unfortunately, APAC was unable to match expectations. Neither of the three teams was able to make it out of the group stages, with each team only securing one victory each. However, a C+ grade is sure to be justified, for the teams that they did beat are not to be scoffed at.
NORA-Rengo beat Obey Alliance 2-1 on the very first day, a team that would eventually beat them the second time around, and would force Rogue to go the maximum distance over two maps.
Fnatic meanwhile opened their account with a poor 0-2 performance against Ninjas in Pyjamas, but kept themselves alive into Day 3 by beating the Coupe de France (CdF) 2018 champions in Mock-it Esports. The French had, just over a month ago, beaten Team Vitality 2-0 to be crowned the top team in France.
Finally, Element Mystic had barely been able to put up a fight against Evil Geniuses on day 1, but fought back to take down Immortals -- the Latin American (LATAM) team currently tied with Team Liquid for first in the LATAM Pro League.
With a poorer performance than at the 2018 Six Invitational, and a performance that was equal to the Season 7 Finals, APAC gets a C+.
Latin America: C
LATAM, despite a stronger overall performance than APAC, gets a harsher grade. With a consistent minimum of at least a semi-final appearance at every LAN event they have been a part of so far (except for DreamHack Valencia 2018), and having won the latest Pro League title, expectations were justifiably high.
Four teams represented the region at the Six Major Paris. Team Liquid were the team that had the highest expectations on their shoulders -- their most recent, and no doubt most notable exploit had been defeating G2 Esports (then under PENTA Sports) in the Season 7 Pro League Grand Final. The side was also at the top of the LATAM Pro League in Season 8 at the mid-season break.
Tied with Team Liquid at the top of the Pro League standings was Immortals, with only a 3-round difference in Liquid's favour separating the two. While their history is nothing much to speak of, a strong first-half performance in Season 8 of the Pro League gave viewers much to hope for.
The third team from LATAM were the consistently performing FaZe Clan. Once known as Santos Dexterity, and then Team FONTT, the team has had a strong history in Siege. Their LAN appearances include semi-final placings in the 2017 Six Invitational and Season 5 and 6 Finals, and quarter-final placings in the Season 7 Finals and the 2018 Six Invitational.
Newly acquired Ninjas in Pyjamas (NiP) was the last team from LATAM, and came in with far lower expectations than the other three. Borne from a stunning underperformance in the Pro League season so far, the Season 6 Grand Finalists saw themselves languishing in 7th.
It was only NiP, though, that managed to make its way past the group stages into the knockouts where they fell to Evil Geniuses in a somewhat-close 1-2 loss. Liquid, once again seemingly reliant on Nesk -- who himself was off his game -- finished at the bottom of Group A, unable to collect a single win.
Immortals, too, crashed out without a win after losing to Millenium and Element Mystic. FaZe did little better, only beating a work-in-progress OrgLess side before losing to Rogue and Team Secret.
Despite NiP's strong performance, stunning underperformance from Liquid, FaZe, and even Immortals means that it is hard to give LATAM higher than a C grade.
North America: B+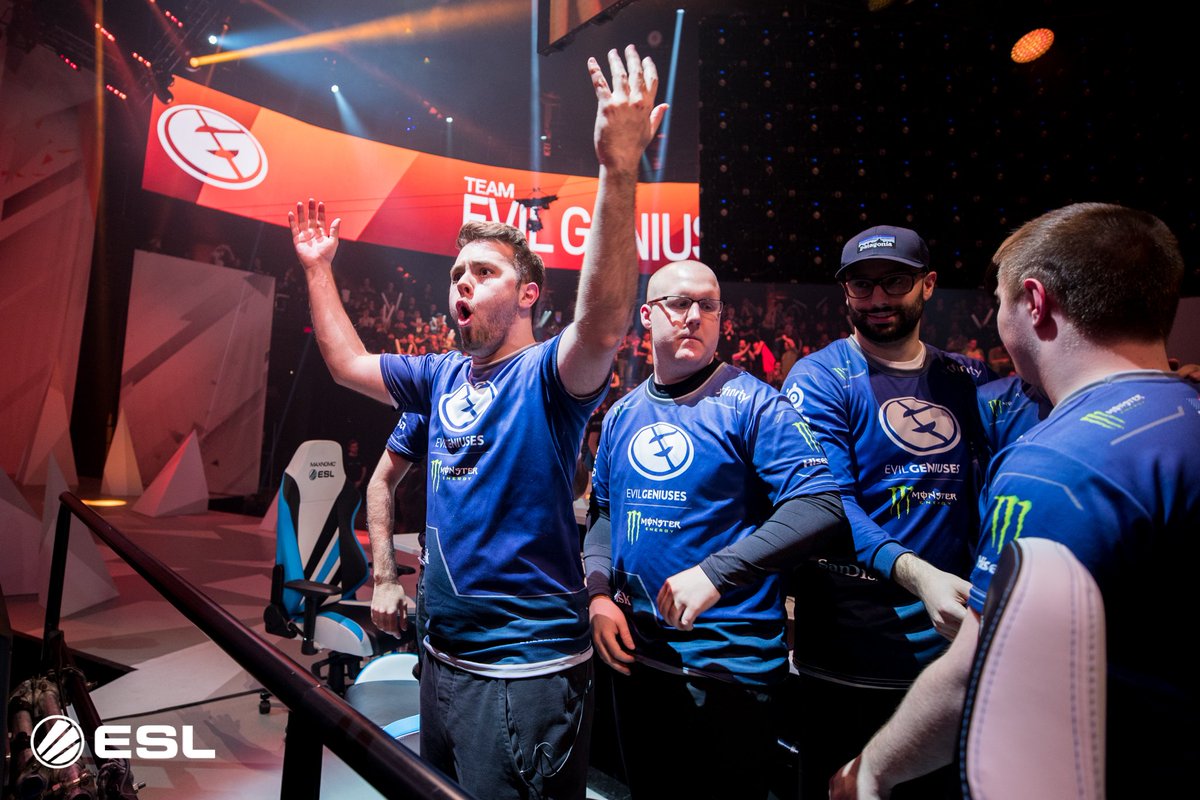 Though more was expected from North America (NA) than APAC, there was not as much expectation as there had been with LATAM. While only three teams from the region got a slot at the Six Major Paris -- the same as APAC -- but all three performed admirably.
The most well-known out of the three was Evil Geniuses (EG), known as Continuum before the Season 6 Finals. Outside of G2 Esports, the side is the only team to have won multiple titles -- this in the form of the Season 3 Pro League, and the 2017 Six Invitational. EG also came extremely close to repeating their Six Invitational victory in 2018, but lost out to a superior G2.
Arguably always fighting to escape the long shadow cast by their more successful compatriots EG, Rogue is arguably the most consistent team from NA. Finalists in the 2017 Six Invitational, and five out of six Pro League and Major LAN appearances since then made it clear in no uncertain terms that Rogue was not a team to be scoffed at.
Last, but not least, was a team that most expected to finish dead-last in Group A -- Obey Alliance. Bottom in the Pro League standings so far, and unimpressive in play, Obey's players had almost no expectations on their shoulders.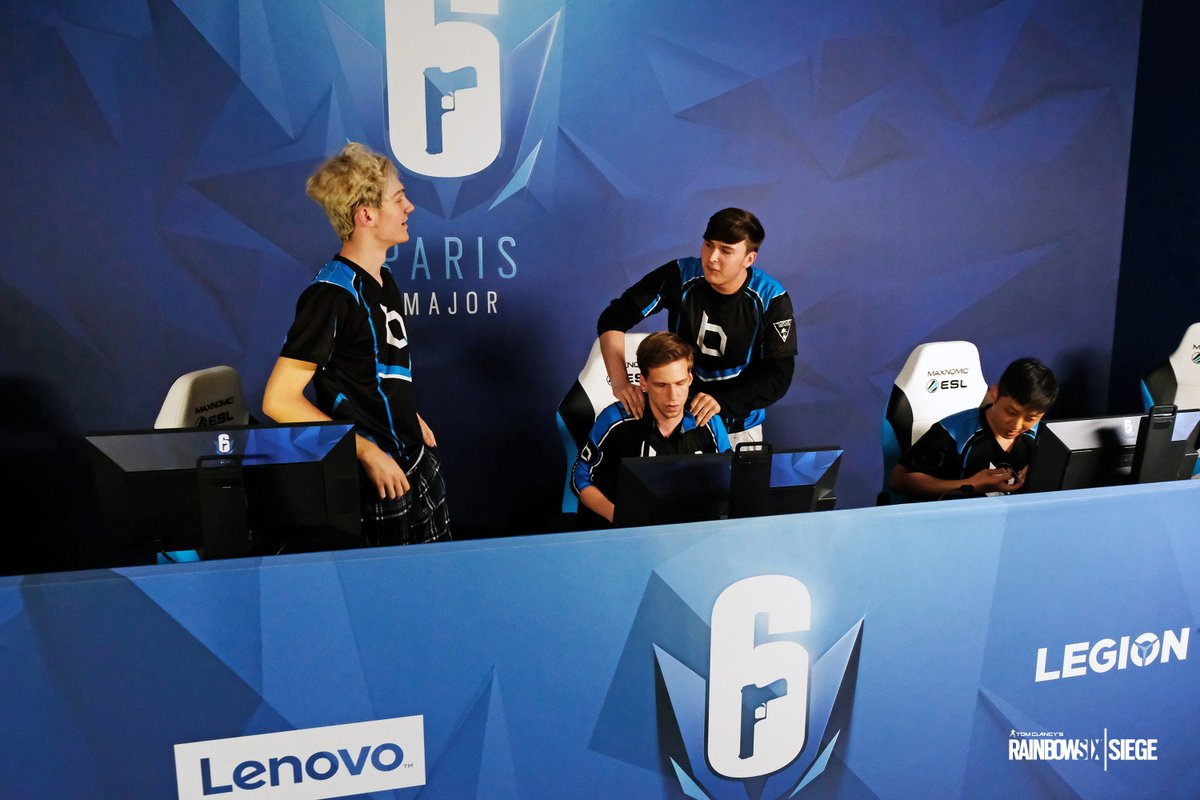 Yet, as the event progressed, it was Obey who impressed the most. While their tournament started off on the back foot with a loss to NORA-Rengo (NR), they fired back with two 2-0 victories, first against Team Liquid and then in the rematch against NR. They then bowed out to fellow North Americans Rogue, but not after forcing overtime on both maps played, and arguably losing due to the coin toss rather than a definite gap in skill.
Rogue, meanwhile, made it as far as the semi-finals two Majors in a row. After clearing their group with two victories against Team Secret and FaZe Clan, they edged out Obey 14-12 before falling 8-12 to Evil Geniuses.
Evil Geniuses, while having swept challenges from Element Mystic and Millenium aside with ease in the group stages, and then having had defeated NiP and Rogue, had a Grand Final to forget. Losing 6-18 to G2 made it two Major defeats to the same team in Grand Finals, with this one being far more one-sided than the previous. Nevertheless, while EG was unable to be on top form in the Grand Final, much of the credit for making the NA side look poor goes to the nigh-unbeatable G2.
As such, given the record of all three NA teams in the tournament, the bracket, and victory/loss margins, NA gets a B+. Unfortunately, it becomes hard to justify a higher grade given the gulf in skill between the top EU team and top NA side.
Europe: A-
Widely viewed as the most competitive region, the European (EU) teams made a strong argument at the Six Major as to why they deserve that title. With six teams representing the region, it was inevitable to see a larger deviation from the top EU performers G2 Esports.
G2 once again reaffirmed its status as the best team in the world as they gave their closest rivals EG a drubbing not many will forget any time soon. With only a single map lost, albeit 0-6, their record at this tournament and in previous tournaments speaks for itself.
French champions Mock-it Esports unfortunately performed far below expectations. Fresh off the back of their CdF victory, they could not achieve a single victory and finished at the bottom of Group B. OrgLess also disappointed -- this after the roster that once beat Team Secret with relative ease lost two of its top players. The Germans then had to bring in two players new to their setup, and slumped to the bottom of Group D.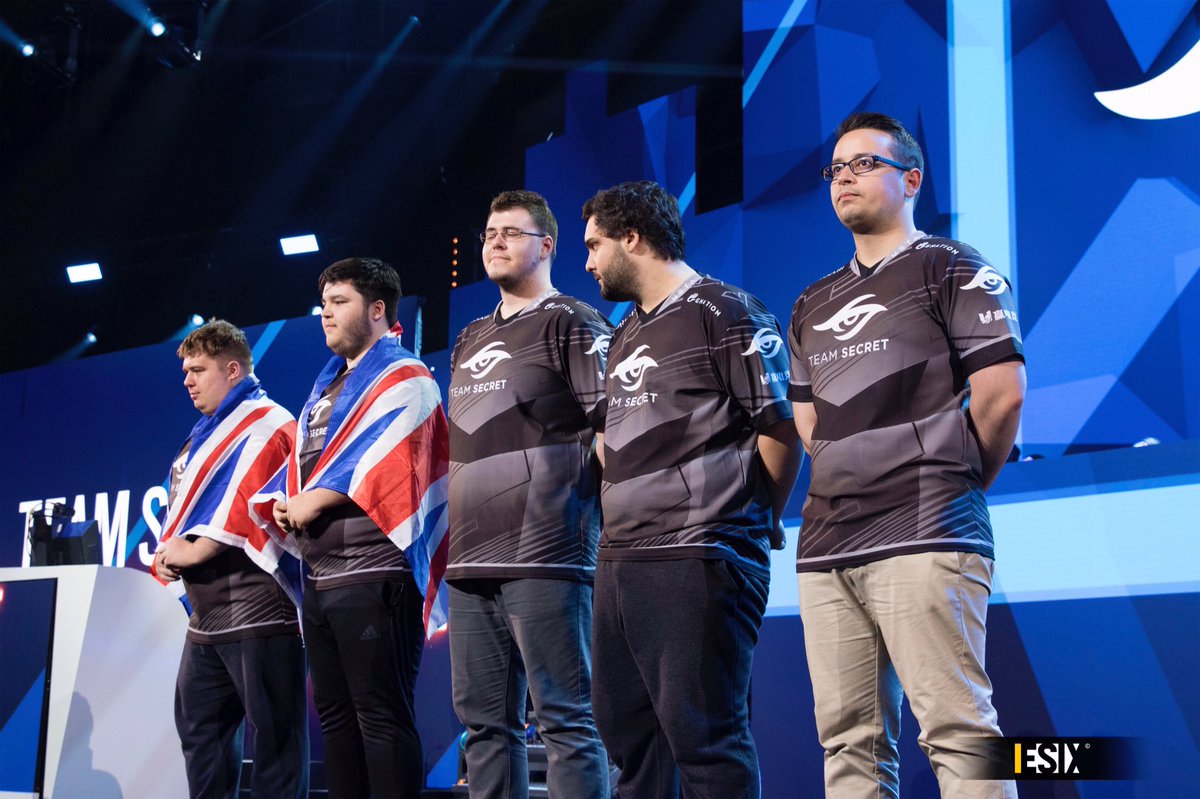 On a more positive note for the region, though, Team Secret performed the best behind titans G2, making it to the semifinals of only their second-ever LAN event together. Despite losing to Rogue in the groups, and the eventual champions in the playoffs, they affirmed their position as a top-4 team in the world.
Team Vitality had been one of the teams beaten by Secret, with the Frenchmen bowing out meekly against their fellow Europeans -- in part due to an over-reliance on star player BiBoo. Nevertheless, two victories in Group A meant that the CdF 2018 runners' up would have performed well enough to be considered a strong team internationally.
Last but not least, the third French team at the tournament -- Millenium -- performed as expected. In a group with EG, they predictably lost to the eventual Grand Finalists, but not before asserting their dominance over LATAM side Immortals. Their playoffs game was even more difficult, as they came up against G2, and were brushed aside.
With the incredible strength of G2 being a strong factor in framing EU's performance, it is hard to argue that the region deserves anything less than an A-. Unfortunately, with Secret losing 0-2 to Rogue, and Mock-it and OrgLess finishing at the bottom of their groups it also is tough to argue for an A or A+ despite G2 undoubtedly being the best team in the world.
---
What did you think of my report card for the Six Major Paris? Did the regions get a grade that was expected, or is a trip down to the teacher's office required to haggle over the grades?