Maps: Bank (6-2), Consulate (6-2), Border (6-2), Coastline (Not Played), Clubhouse (Not Played)
G2: Fabian, Kantoraketti, Pengu, jOONAS, Goga, Shas (Coach), Ferral (Analyst)
EG: Canadian, nvK, Necrox, BC, Yung, BKN (Coach)

A long-time coming revenge story was not to be on a warm evening in Paris, as G2 Esports cruised to yet another LAN victory, and showcased that they are, indisputably, the best team in the world.
While the result was the same as the 2018 Six Invitational, the manner of the victory was far more dominant than anyone could have expected. G2 Esports swept past a meagre defense put up by the North Americans, defeating them by a 6-2 scoreline on every map to end the night early.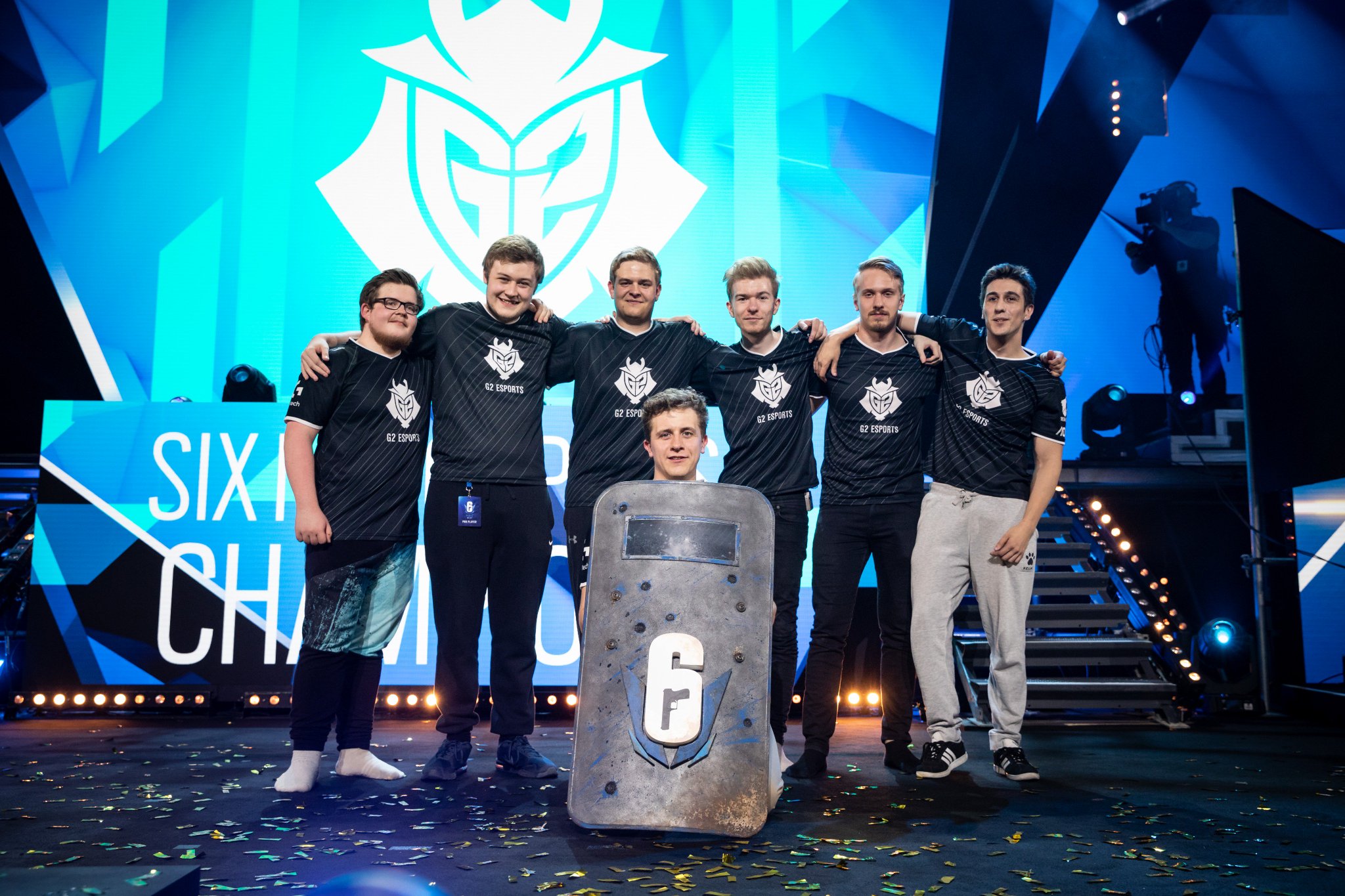 The game started off shakily for G2 Esports, as they lost two out of the first three rounds on Bank. It seemed that Evil Geniuses (EG) would match G2's pace and strength, but the Europeans were just warming up. A Caveira was even brought out by jOONAS in the very second round, and secured the Finn three kills including an interrogation.
Things were then swiftly tied 2-2, before the 2018 Six Invitational champions pulled away to take a further four rounds in a row, giving their opponents a stark reminder as to their incredible strength.
Consulate started off similarly as well, with EG drawing first blood, but once again had no answer to an incredible display of fragging power. Kantoraketti and Pengu ran amok against the 2017 Six Invitational winners, with Goga chipping in with flurries of kills every once in a while, bringing their team to a 6-2 map win once again.
It seemed that Border would be an even more one-sided affair, as G2 went up 4-0 this time. Evil Geniuses, though, finally showed signs of life as they pulled two strong rounds back to light the spark of hope of a comeback. Fabian's team had other ideas, though, and extinguished that kindling with a further two round wins to take the map 6-2, and the series 3-0.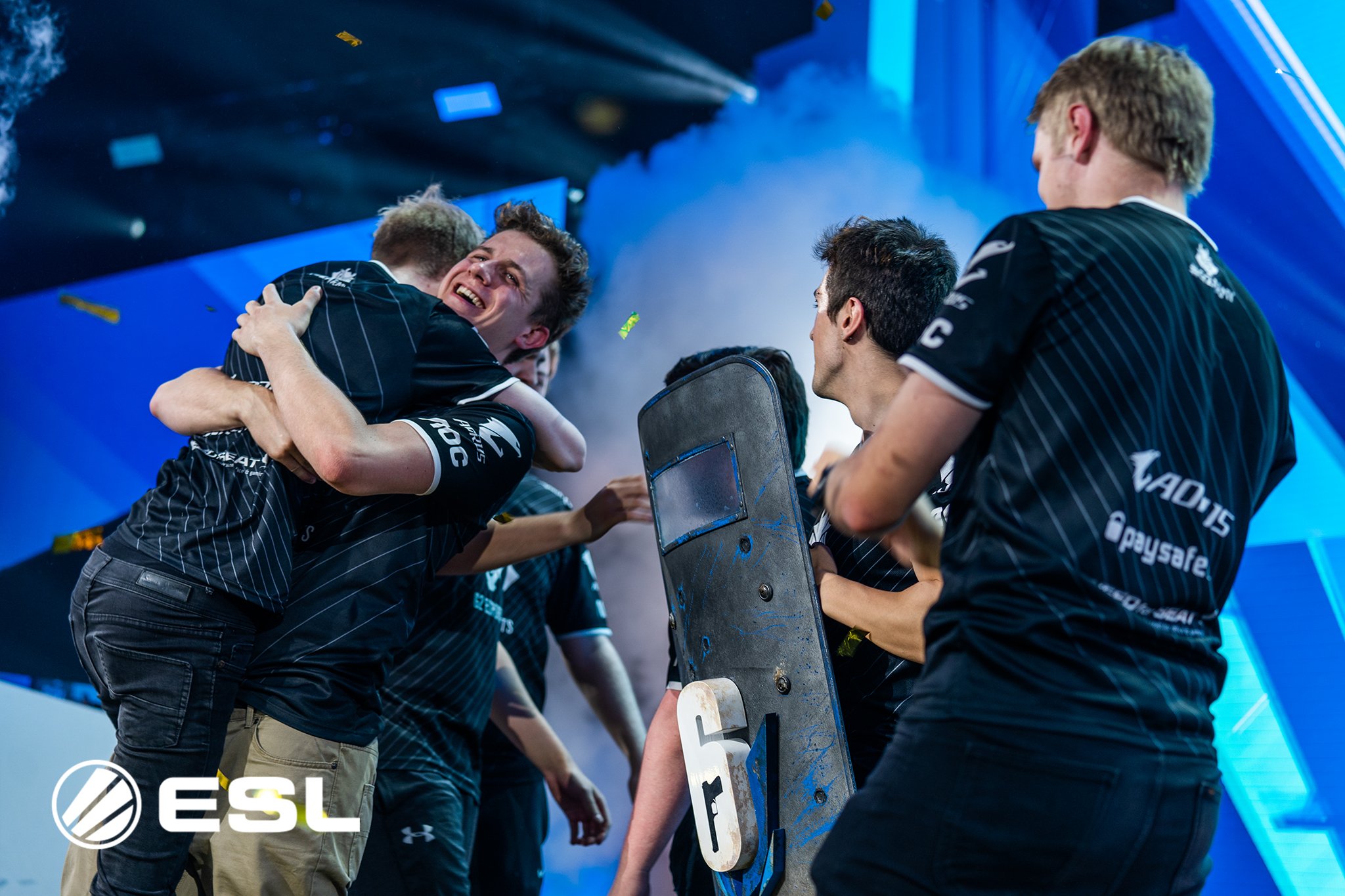 Kantoraketti was the top-performing player in the matchup, finishing with a 1.39 SiegeGG rating, a 1.79 K/D ratio, and having had a tangible impact on 75% of all rounds. He also won the SiegeGG tournament MVP for consistently great performances throughout the event. Pengu was close behind in the match, though, with a 1.69 K/D ratio, but was a fair bit further with a 1.18 SiegeGG rating.
Over on the Evil Geniuses' side, none of the players were able to secure a K/D ratio and SiegeGG rating above 1.0. Canadian, the team's captain, was especially poor, finishing with a 0.64 SiegeGG rating and a 0.43 K/D ratio.
The match marks the end of the Six Major Paris, a tournament which certainly lived up to the hype. While the first ever "Six Major" and third-ever Major event in Siege history saw an incredibly dominant run from the eventual champions, it was still an exhilarating event. There were many thrills, and certainly very many spills, and we now look look towards future events to see if anyone is going to be able to dethrone four-time LAN winners G2 Esports.