In a move sure to be greeted with fanfare by fans of the Finnish side ENCE eSports, Shatte announced earlier today that he would be returning to the team he won the Season 6 Pro League title with.
The Finland native had been on ENCE since Season 4 (also known as Year 1 Season 3), who were then known as GiFu, and had suffered three straight first-round LAN finals exits with the roster until the Sao Paulo S6 Finals. There, ENCE beat Evil Geniuses in the Quarter Finals, followed by Team Fontt (now FaZe Clan), and then finally Black Dragons (now NiP) to secure the Finns' first Pro League title.
Following that switch, he had received a financially superior offer from Season 4 and 5 winners PENTA Sports to join the roster after the motley European side had dropped KS. With the team, he found the greatest success of all, and won his second title in a row after PENTA Sports defeated Evil Geniuses 3-2 in the nail-biting 2018 Six Invitational Grand Final. With a Premier-tier and Major-tier title under his belt, it seemed that PENTA Sports' dominance would continue for a long time to come.
While that claim is still not inconceivable, especially with former ENCE teammate Kantoraketti replacing Shatte, the PENTA roster and their fans were rocked by Shatte's announcement prior to the Season 7 LAN Finals that he would not be attending due to personal reasons. Kantoraketti was then loaned to the side, and despite very little time together, performed incredibly well and saw that PENTA secured a second-place finish. Not long after, Shatte left PENTA Sports altogether.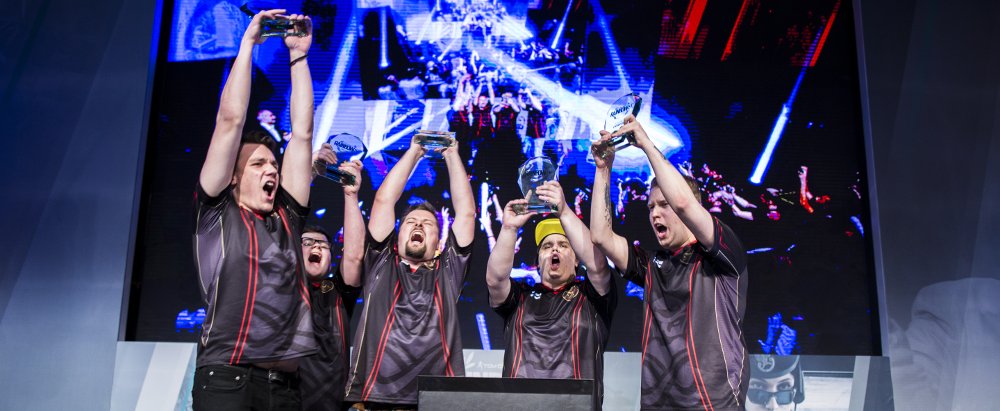 However, not many would have expected Shatte to return to ENCE eSports afterwards, especially given that the team's downward spiral into the Challenger League -- starting at the Invitational and continuing into Season 7 -- started after his departure. Team dynamics seemed heavily damaged, with the Finns committing basic mistakes that saw them first miss out on a LAN Finals for the first time ever, and then get relegated.
While UUNO, Shatte's replacement at ENCE had performed well, it had not been enough. It did seem to be enough for Pannari, however, who left the team in an apparent sideways move to fellow Challenger League team T3H eSports. This prompted the team to bring in their first non-Finnish member in the form of Gomfi. Kantoraketti then left the side too, having tasted the promise of a classic PENTA-dominant season.
Shatte's return to ENCE is not as a starting player, however, as he will only be a streamer and substitute for the side. This is presumably due to his inability to commit to a practice and game schedule as mentioned in his PENTA departure announcement.
Nevertheless, ENCE's journey in the Challenger League does not begin until September, thereby giving the team plenty of time to search for a fifth, or even allowing Shatte to solve his personal issues thereby seeing him back as a player. The team will no doubt attempt to qualify for DreamHack Valencia and the Paris Major, however, and this may accelerate their search for the final starting player.
ENCE's roster is thus:
Willkey
UUNO
Bounssi
Gomfi
---
Shatte (Sub and Streamer)
Protax (Coach)