Disrupt Gaming
Roster: Yoggah, Dot, Hyper, GH9ST, Skittlz and Beaulo (coach)
Disrupt Gaming made their way into the tournament's group stage via the BYOC Open Tournament in straight games, before defeating the current Pro League team of Evil Geniuses 2-0, and the ex-Pro League team of Motiv8 Gaming 2-1, thus obtaining top seeding in Group A.
The roster is a mixed team with Yoggah, Dot, Hyper, and Beaulo all coming from Disrupt's NA CCS team while GH9ST and Skittlz play on Disrupt's NA Challenger League team. However, the team is probably best known for their Siege content creators of Beaulo and Skittlz, who have 600,000 subscribers in total on YouTube. The team flew under the radar coming into this tournament, as 3 members of their roster in Beaulo, Yoggah and Dot are all younger than 18 years old. This means that while they can play in DreamHack events, they cannot participate in ESL tournaments due to age restrictions.
The team's underdog story will now continue on into the Quarter-Finals where they will play beastcoast before a possible rematch against Evil Geniuses. Here, they will be hoping to show the world their ability at higher level play rather than just casual and ranked games.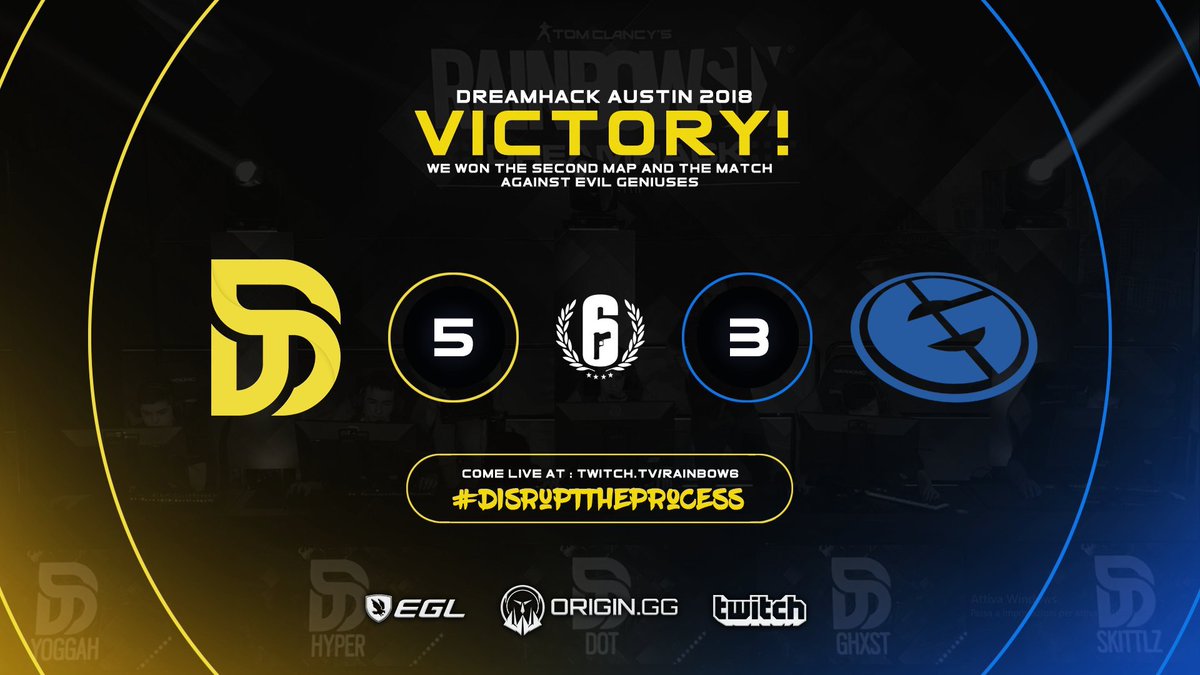 Evil Geniuses
Roster: Necrox, BC, Yung, nvK and Canadian
The Pro League team Evil Geniuses had a surprise 2-0 loss to Disrupt Gaming in their opening match, however, they managed to defeat both MockIt and Motiv8 by 2-1 scorelines to qualify as the #2 seed in Group A.
Evil Geniuses have arguably been the strongest non-European team in Siege history, having won NA's only Pro League title, and are 1 of only 2 teams to have won multiple titles. This, however, was over a year ago with EG's best chance since being in the 2018 Invitational Grand Final. There, though, they were reverse-swept 3-2 by PENTA Sports. Since then, EG got beat to the top seed in NA Pro League by Rogue and got knocked out in the first round during the Season 7 LAN Finals once again by PENTA Sports. This competition represents a chance for EG to reassert their position as the undisputed top team in NA, but without BKN, their coach, being present and after the loss to Disrupt their goal has become a lot harder than they would've liked.
Evil Geniuses plays their next match against Vitality in the Quarter Finals in what's bound to be a close NA vs EU battle.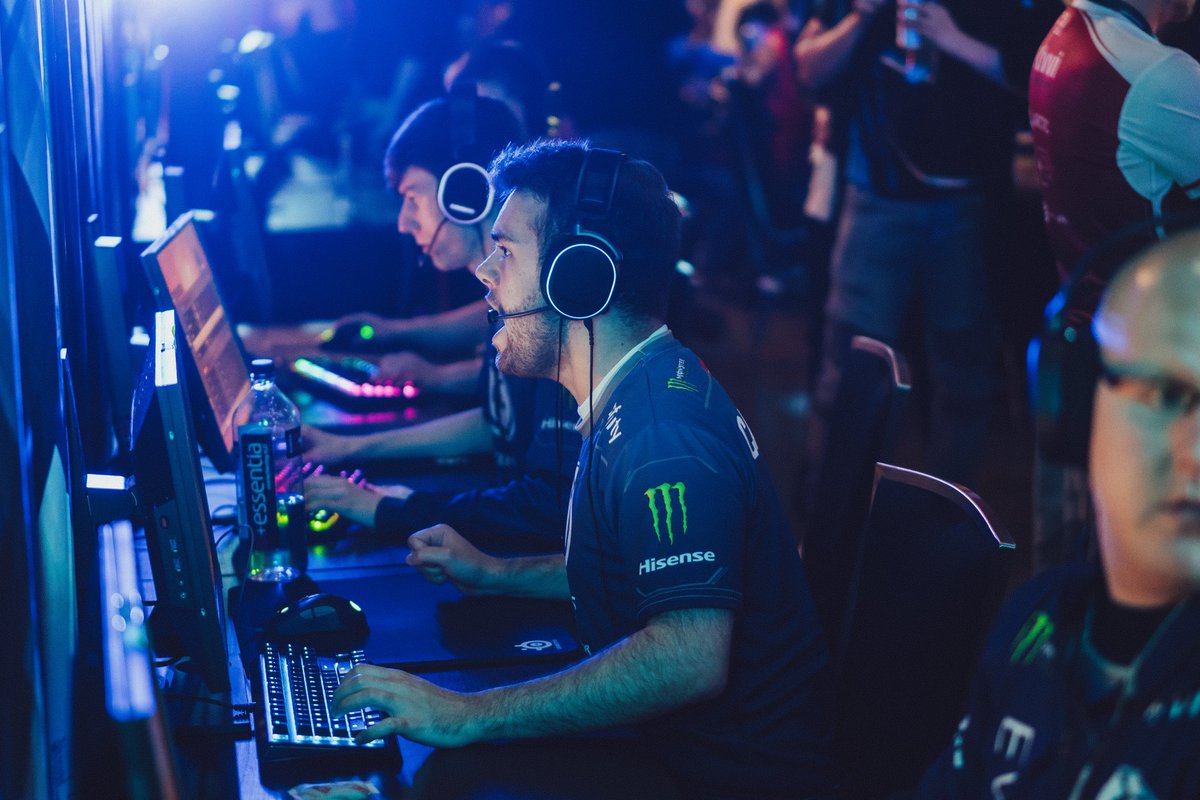 Team Vitality
Roster: ZephiR, Biboo, RaFaLe, Spark, BriD and Heaavens (coach)
Vitality had by far the quickest journey through the group stages of all teams, as they beat both beastcoast and SiNister in straight maps including two 5-0s and a 5-1. This puts them comfortably in as the #1 seed in Group B.
Previously known as Supremacy, Vitality is one of the strongest teams in the French region hoping to make a major upset and take the DH Austin title back to Europe. Supremacy most recently was knocked out of Pro League Season 7 during the playoffs, after taking PENTA to 3 maps. Previously, this roster won the French region's Gamer's Assembly tournament and finished joint 7th in the 2018 Six Invitational, showing that they are an international force to be reckoned with.
Vitality's next match will pit this side against arguably the top side in North America, Evil Geniuses, in what's bound to be an exciting game.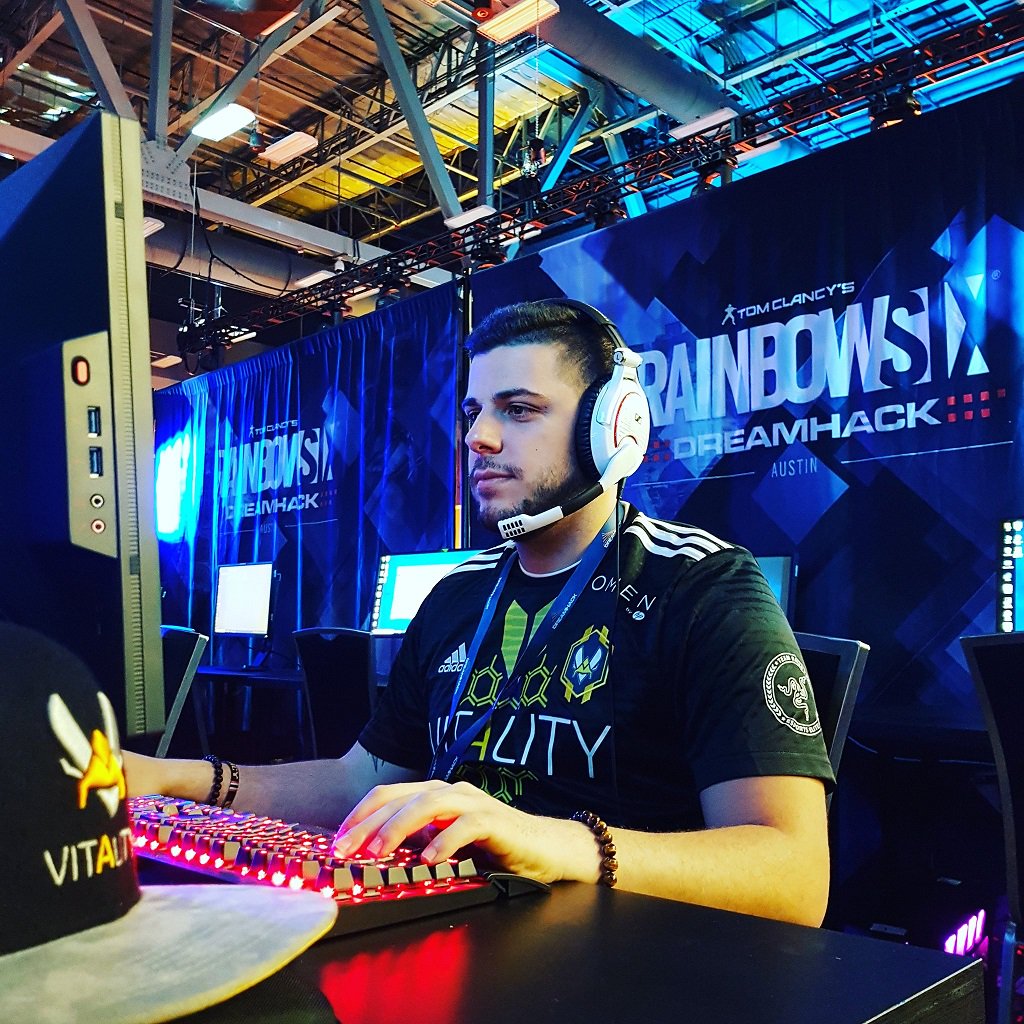 beastcoast
Roster: FoxA, Goddess, Schlongi, Retro, Laxxing and Robn (coach)
The newest team to enter the NA Pro League had to qualify for the main tournament via the BYOC bracket, which they did in straight maps with relative ease. In the group stage they initially lost against Vitality but made it into the playoffs as the #2 seed by beating the Pro League team of mousesports 2-1, and the Challenger League team of SiNister 2-0.
beastcoast spent the last 2 seasons in Challenger League before finally achieving promotion just last month. Also in the last month, the team has seen significant roster changes with the ex-cTm (now known as Evil Geniuses) player of Retro, and the ex-CLG player of Laxxing, both joining the team and helping to boost its high-level experience and skill level. As well as these two, the roster includes FoxA who is an ex-Pro League player and analyst, and Goddess who is the first female in Siege Pro League history.
beastcoast will be hoping to make further history in the playoffs by taking home the first major DreamHack title as well as NA's first LAN title in over a year. To do this, they'd first have to beat their fellow BYOC team of Disrupt in the Quarterfinals.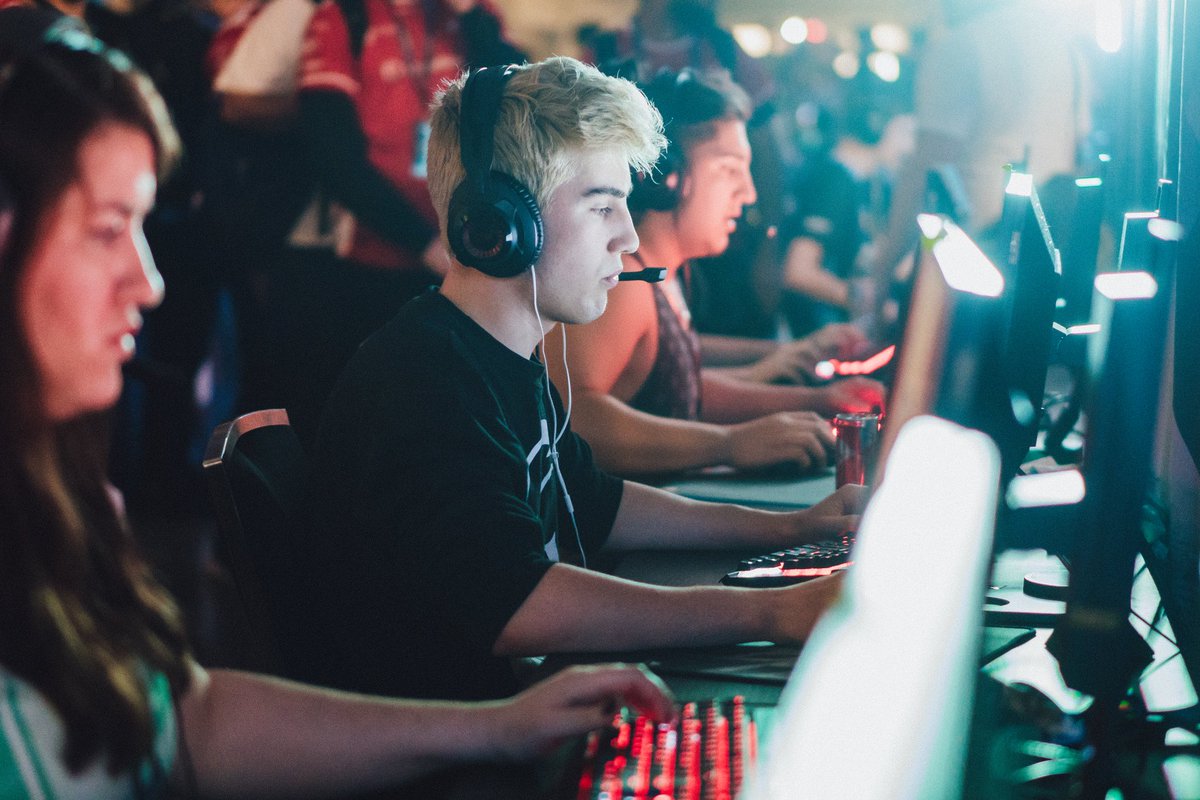 Millenium
Roster: Joghurtzz, Renshiro, Liven, Hicks, risze and Crapelle (coach)
Millenium also had a fairly quick route to the Quarter Finals after dropping just 2 rounds against 12Knights and going 11-6 against their fellow Pro League team of Spacestation Gaming.
The French team recently showed up at the World stage by defeating FaZe Clan, the LATAM #1 seed, in the Season 7 Pro League Quarter Finals before losing to the eventual champions of Team Liquid in overtime of map 3. Furthermore, in the Season 7 online stage, Millenium took PENTA Sports to 3 maps both times, showing that they can match the very best teams in Siege.
The last time a French team won an international Final was in Season 2 of the Pro League and comprised the Millenium players of Joghurtzz and Renshiro. They will be hoping to finally repeat this success in Austin, but first will have to beat a fellow European side in the form of Chaos in the Quarter Finals.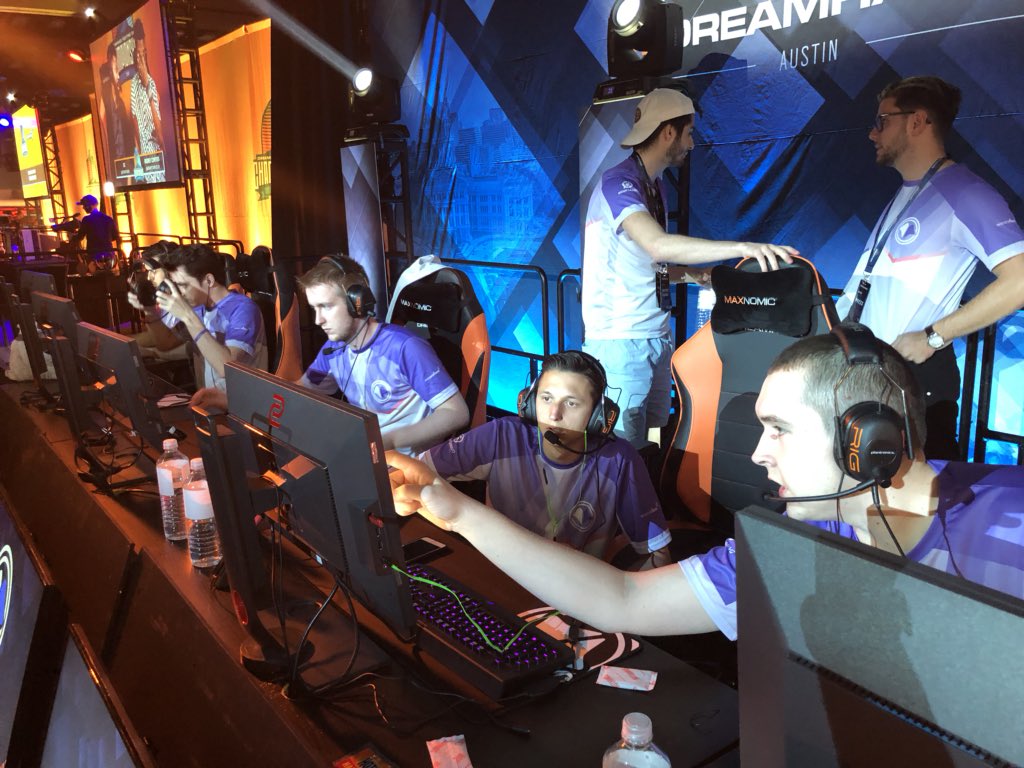 Noble eSports
Roster: Yeti, Heavy, Acid, Rampy, Breezy and Knightmares (coach)
A team which many people overlooked coming into the tournament, Noble eSports showed everyone that they are a solid Pro League level team by beating fellow Pro League team Spacestation Gaming 2-0 after having had lost to them previously. This put them as the #2 seed in Group C behind Millenium.
Another team which had been stuck in Challenger League for multiple seasons, Noble managed to break out in Season 7 after first defeating beastcoast to the CL champions slot, before defeating Motiv8 Gaming in the playoffs. They did this with a roster with limited experience, with only Yetti having previously played in the Pro League and with Breezy having previously played with their CL rivals, beastcoast.
Noble can now make an even bigger name for themselves as they go up against the Pro League NA #1 team in Season 7, Rogue. To win here would be a major upset for the tournament, and would represent a bright future for the team going into Pro League Season 8.
Rogue
Roster: Ecl9pse, Slashung, Bryan, Easilyy and Ranger (coach, current stand-in for Geoo)
As one of the tournament's favourites, Rogue was expected to easily make it through to the playoffs. They started off strongly, defeating T3H eSports 10-4 before seeing out a closer-than-expected 3 map victory against Obey Alliance. This puts Rogue, as expected, as #1 seed in Group D.
For much of last year, Rogue had been the #2 team coming out of NA, behind Evil Geniuses. In the recently concluded season of Pro League, though, they finally got one over their regional rivals. Rogue has also been able to perform at LAN in the past, getting to the semi-finals of both the 2018 Six Invitational and the Season 7 Finals. While Rogue is a quiet force in the Siege scene, in this tournament they have a new obstacle. Visa issues with Geoo meant their Coach, Ranger, had to step into his player's shoes and, as Ranger has no competitive experience as a player, this is bound to make the tournament that much harder for them.
Their first match if the day is against Noble eSports in a match they must be the favourites to win, with a possible semi-final match against their European counterparts Millenium.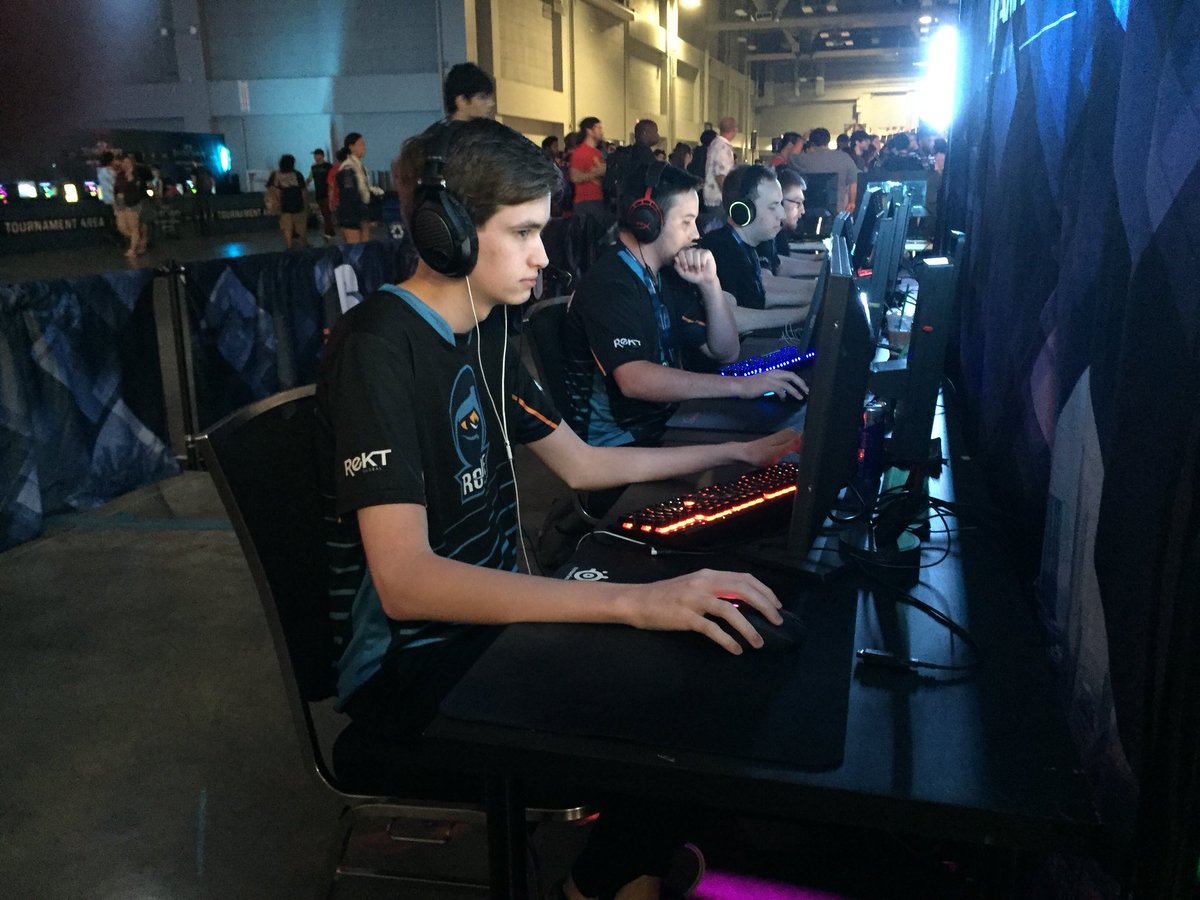 Chaos
Roster: Secretly, REDGROOVE, sno0ken, Renuilz, Kripps and Syred (coach)
Chaos probably had the hardest route of any team who made it to the final. They had to fight in three 3 map contests, once against Rogue (where they lost) and twice Obey (one game lost, one won), granting them seed #2 in Group D.
Chaos (formerly known as Digital Chaos) is a roster which was initially formed after the Six Invitational with the core of the old sno0ken Knows (sKnows) team. The all-Swedish lineup had achieved limited success since, with the team coming joint 5th in PL Season 7 despite their experience. The core of Chaos has been playing all the way back since Season 3 of the Pro League on Euronics Gaming, and for most of Year 2 on Playing Ducks, also with limited success. Also on the team is Redgroove, an ex-player for the RoomFactory (now known as Edenity) team which qualified for the Six Invitational via the open brackets.
Chaos' first game is to be against another European team in Millenium, with a possible semi-final against Rogue should they get that far. Both these games are likely to be extremely difficult for them as they go in as the relative underdogs, however, they will also be looking to bring the title home for Sweden to show that it is not just Fabian that can win titles for their country.
The first games kick off at 10AM CDT (GMT-5) with full coverage right here on Siege.GG. Special thanks to @Peterhchau for some of the images used in this article as well.