Image via Ubisoft
While the Six Invitational has been somewhat of a whirlwind so far, things are about to get serious on day four as three highly-rated teams are all on the edge of booking a ticket home.
Join us as we take a look at what results have to go which way for this to happen in each group:
Team BDS
BDS is by far the most at risk of going out in groups in Group C.
BDS's game against Elevate is the last of their group. They already sit in last place, so if they lose, they're locked into fifth place and are out of the tournament.
Even if they win 2-1, this may still not be enough. DarkZero would only need a single point in their concurrent game against TSM to keep BDS in fifth.
Should BDS get all three points then they're guaranteed to live for another day and Elevate becomes most at risk. This result also sets up the possibility for a three-way tie on four points which, should it happen, DZ would come out last on.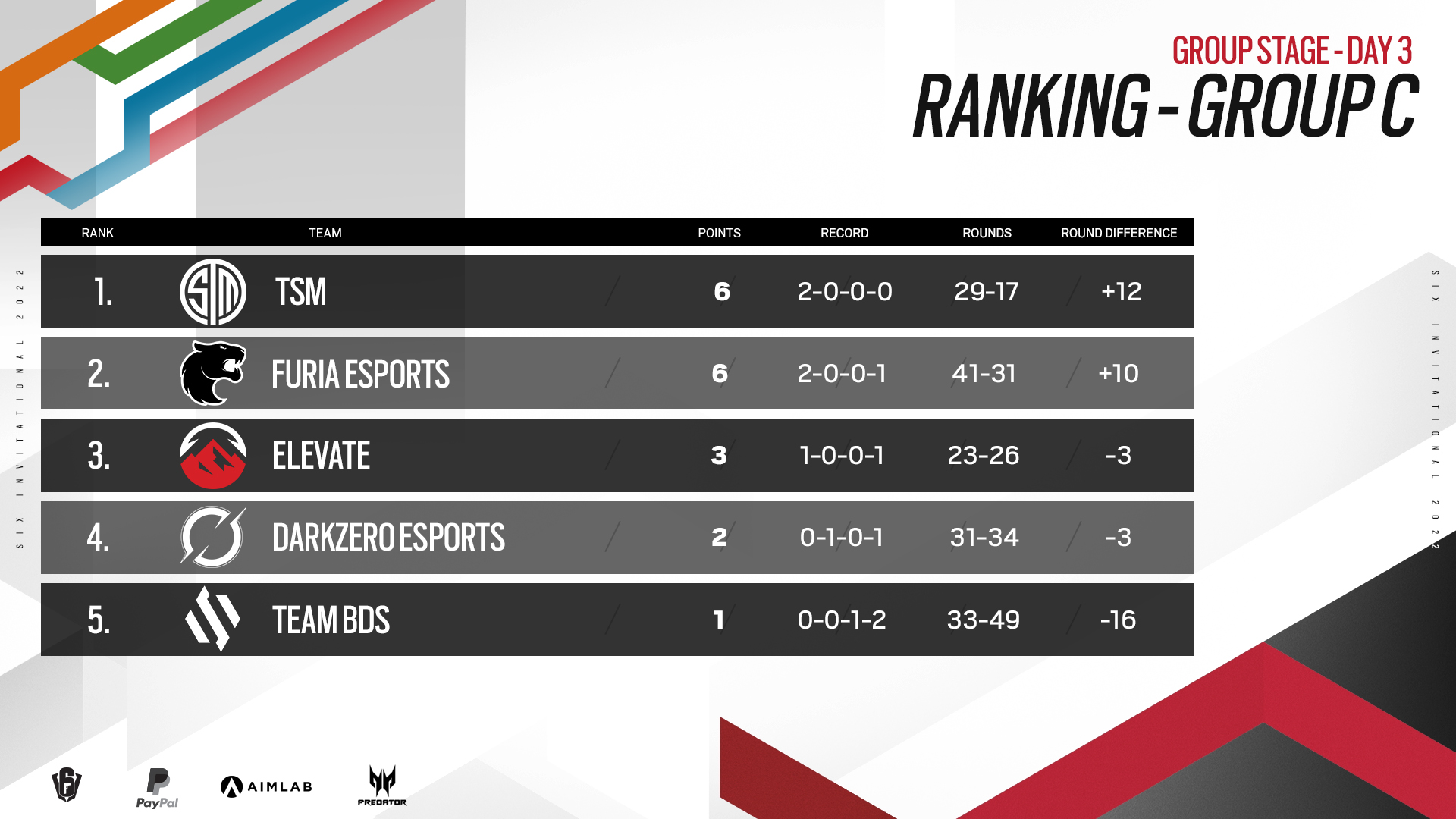 Team oNe eSports & NAVI
Looking into Group D, NAVI plays MIBR while oNe plays OxG in the opening matches of the day. These results could lead either NAVI or oNe or, probably most likely, neither to end their playoff chances today.
Here are the results outcomes simplified:
oNe loses 0-2 & NAVI wins means

oNe finishes last

oNe loses 1-2 & NAVI wins 2-0 means

oNe finishes last

oNe wins 2-1 & NAVI loses 0-2 means

NAVI finishes last

oNe wins 2-0 & NAVI loses means

NAVI finishes last
In any other scenario, both teams survive until Saturday. This is fairly likely as so far the only points either of these teams have won have been against each other. An upset is needed for either team to get a win.
Should this happen then both team's fates come down to NAVI vs DWG on Saturday. NAVI would need to win points off the currently flawless Korean roster to stay in the tournament.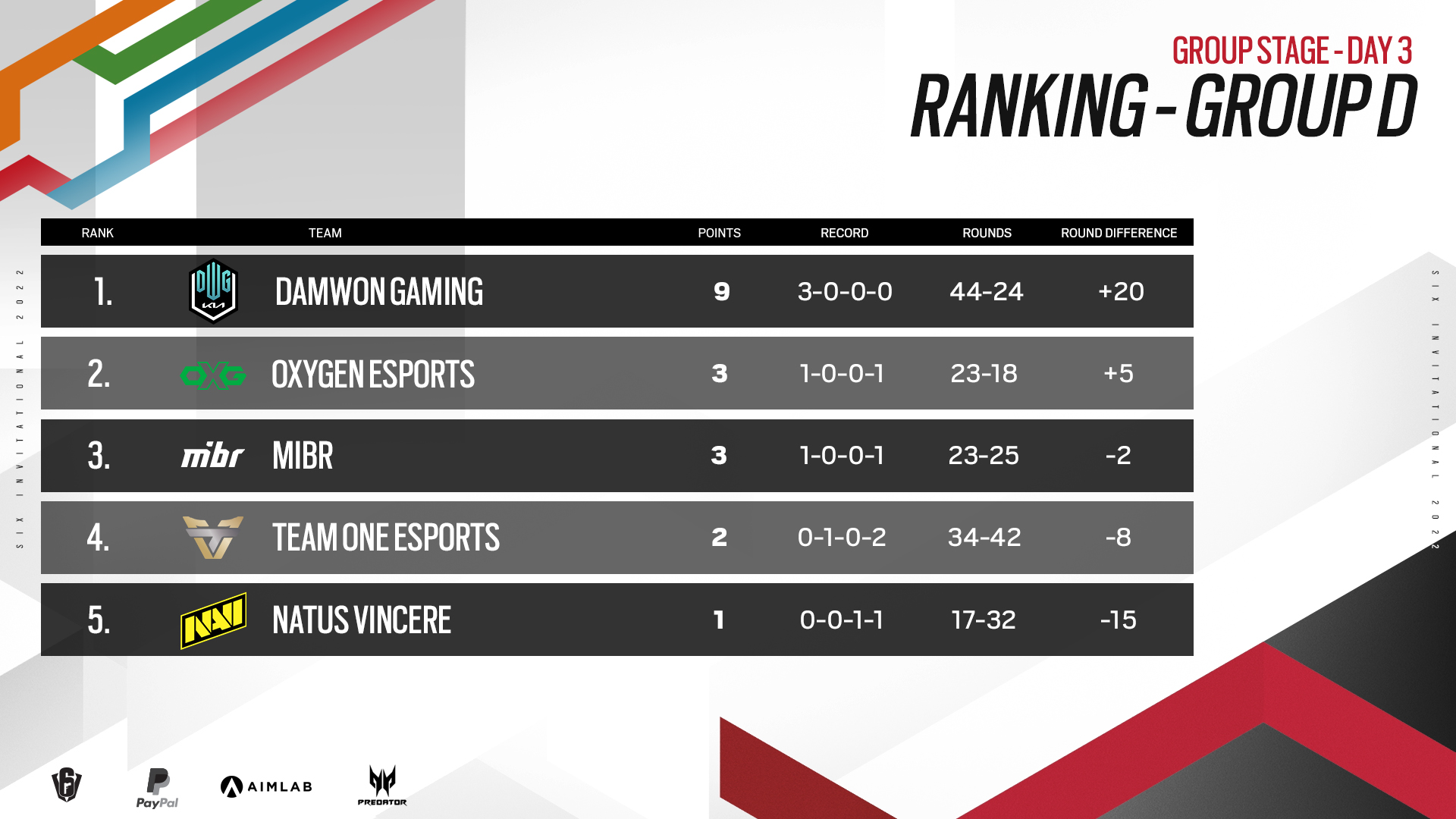 SANDBOX Gaming
SANDBOX in Group A sits in last place. With only a game against Empire, who lead the group, left to go: they're in a bad position.
While they don't play today, the other group results could lock them in fifth place regardless.
Should MNM beat Empire and NiP beat Soniqs, both in 2-1 result, SANDBOX would only be able to catch up to MNM and Soniqs, both of whom have the head-to-head advantage over the Korean side.
This specific scenario would be an unlikely result as Empire looks likely to beat MNM and only a quarter of all games so far this tournament have ended in 2-1 results.