(Banner image: Ubisoft/Kirill Bashkirov)
Rogue had a good, but far from convincing start to the tournament. The European side was behind on the scoreboard for the whole game, the first time they put themselves ahead was on overtime. Eventually, they would obtain the first two points of the event, which could eventually make a huge difference.
"Mentality is always very important, we are a very emotional team. You always have to stay calm and focus on winning the next round," said Kevin "Prano" Pranowitz in a Ubisoft-organized press conference.
The mentality was a huge factor in Rogue's win, as the Australians were 6-4 ahead after two back-to-back clutches from the Chiefs, but it eventually ended in an 8-7 victory for Rogue.
"We expected them to give us a good fight, I think it came down on us for not having played on LAN in a while," said Leon Giddens.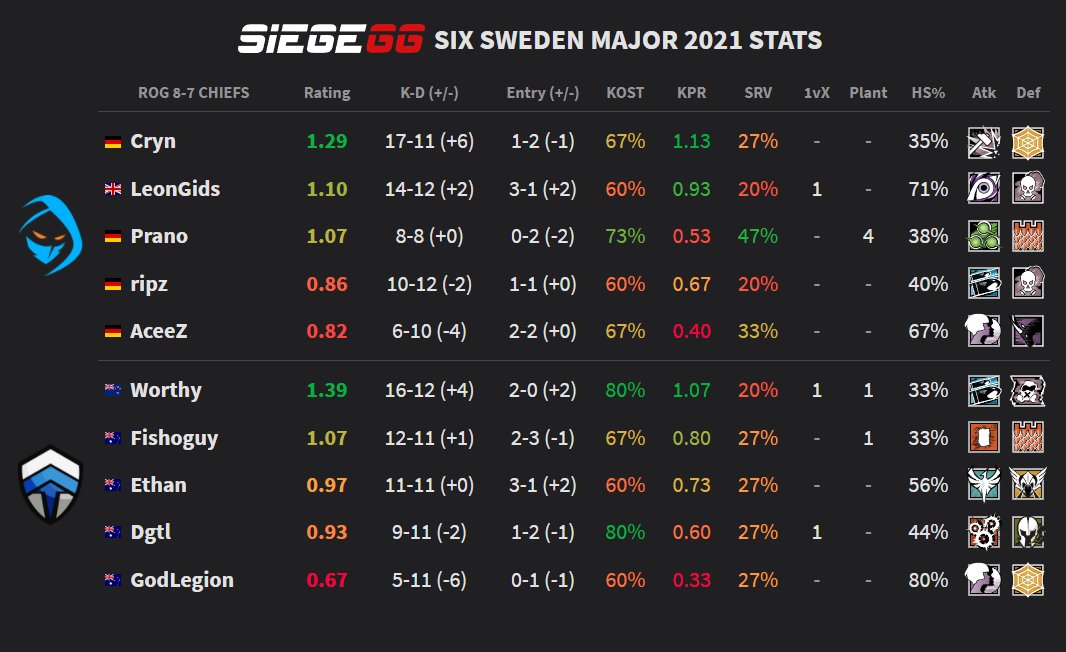 Currently, the European team is in an eight-horse race towards a SI 2021 qualification, which was unthinkable three months ago.
"Getting to the Major wasn't the main goal of the previous stage, we just wanted to dodge relegations. Qualifying for the Major is a nice bonus, but now that we can see SI on the horizon we are definitely going to try and push as hard as we can to qualify," said Rogue's coach Matthew "meepeY" Sharples.
He also gave his insight on Oxygen's situation, as the Americans will have to play with Anthony "HOP3Z" Nizzardo in place of Davide "FoxA" Bucci due to a positive test on COVID-19. Before coaching, the British coach to play for Team Secret. Not only that, but he recently had to step in as a player for Rogue at the GSA Finals, so he has a slight idea of what it is to be in the front line.
"Coaches do play this game, coaches can have an impact in this game, the best example is FNATIC and Dizzle. We will give them the respect that they deserve," said meepeY.
Overall, the team looks aware of their chances to make it to the SI 2022. However, they are in Sweden, and the door is still open for them. It is now up to Rogue to perform and clinch a SI 2022 spot.