(Banner image: Rainbow Six Esports FR)
After four months of games, last weekend saw the end of the third 6 French League season as three EU League and one EU Challenger League team fought in the finals.
For full details on the rosters, format and schedule of the tournament, as well as all the action so far, check out our pre-event guide.
Jump to: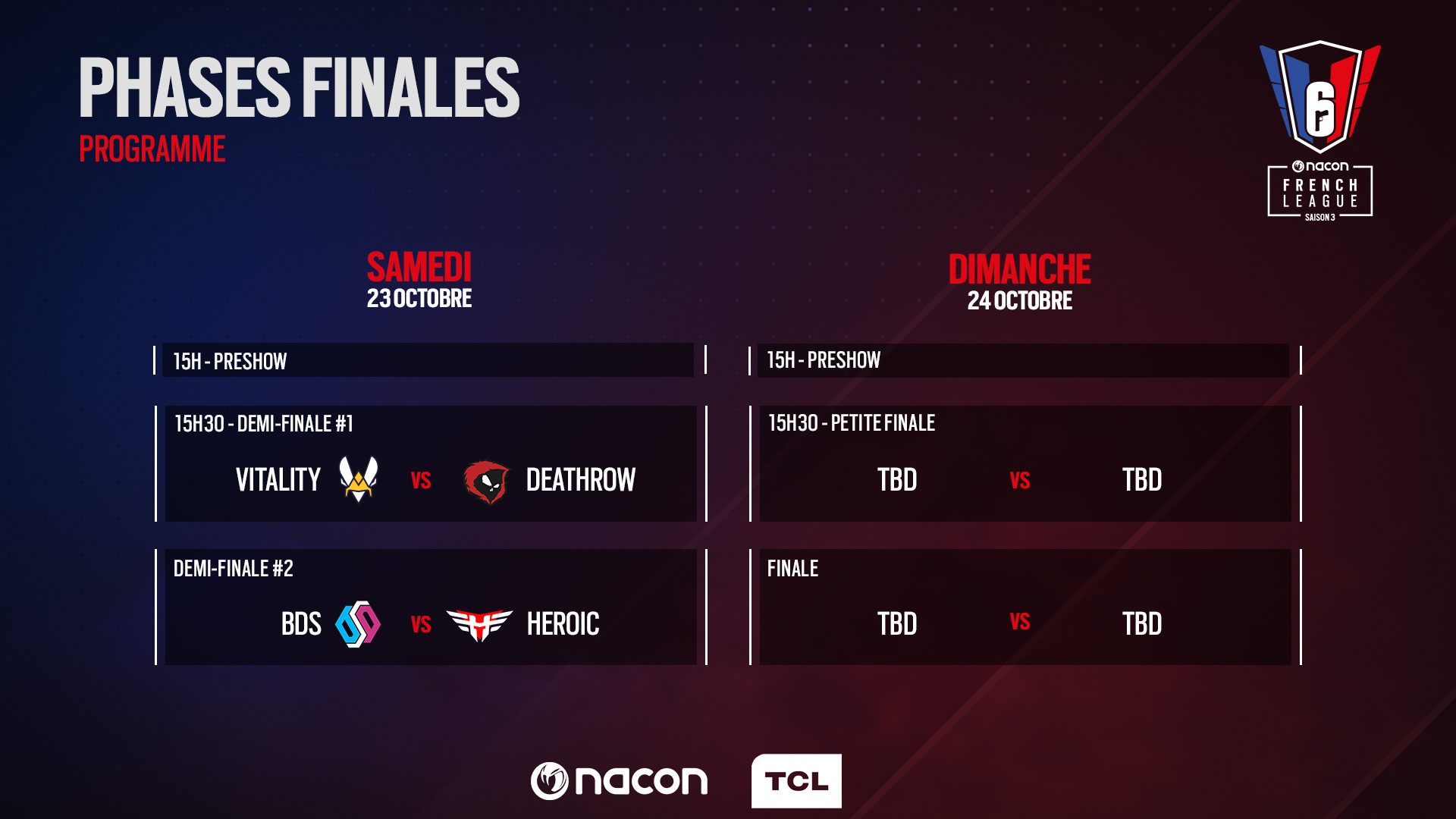 Team Vitality vs DeathroW
The opening game of the Finals saw the league winners of Vitality face DeathroW, which qualified via the playoffs.
While Vitality had recently qualified for their first global event in three years, DeathroW has become a standout team during the ongoing EUCL tournament after topping their group. Therefore, this meeting was an excellent chance for them to flex some muscles ahead of the EUCL playoffs this week.
Map one of Clubhouse saw Vitality take an initial 4-2 lead on their attacks before DeathroW won four rounds in a row as the sides switched to tie the game up at 5-5. Two very early kills from Bastien "BiBooAF" Dulac won round 11 before Medhi "Kaktus" Marty and Axel "Shiinka" Freisberg held off a 2v3 to win the map 7-5 for Vitality.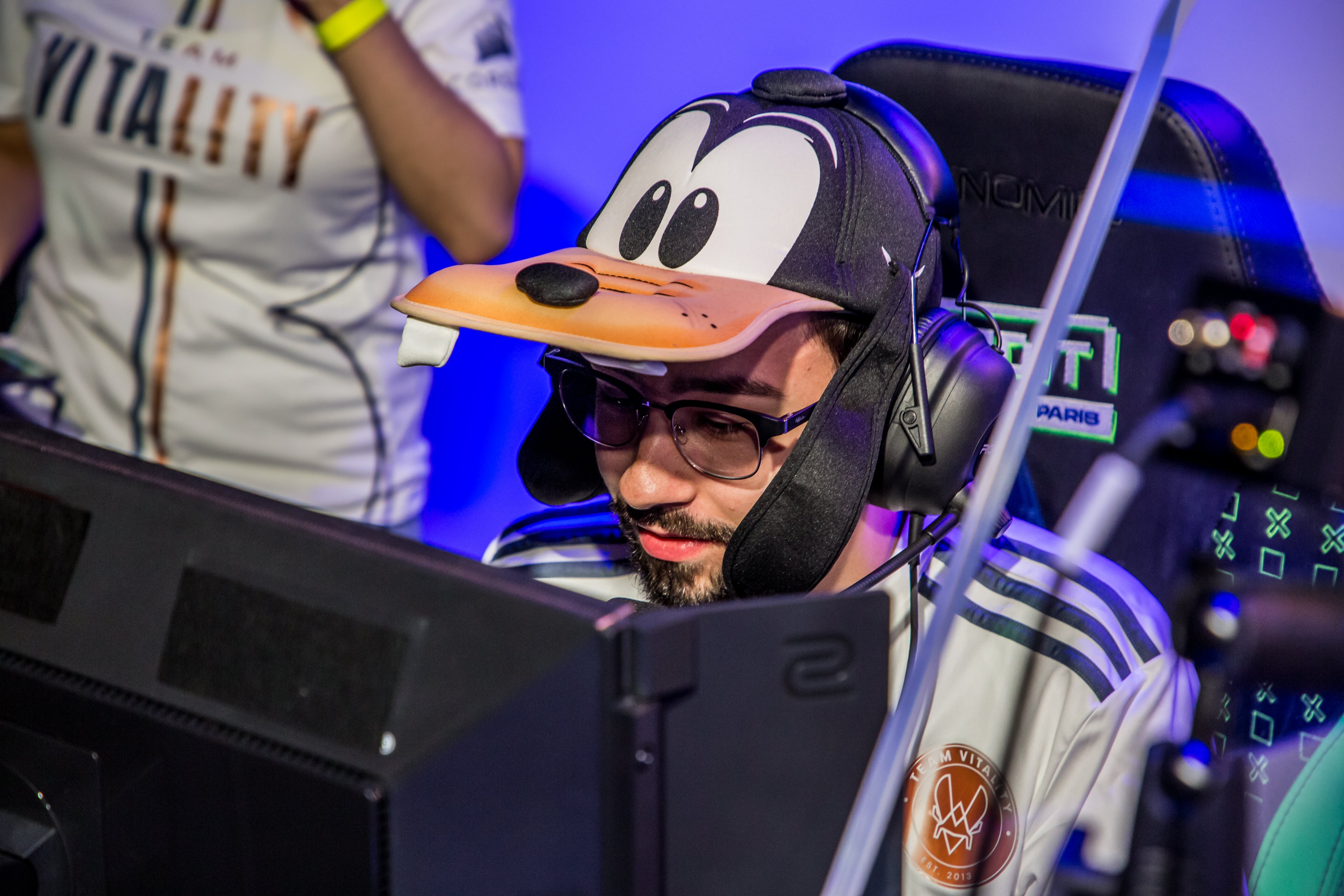 Next up was DeathroW's pick of Bank. The first round saw BiBooAF secure a 1v2 clutch which included shutting down Hugo "Ra1kos" Kneip, who was on a quadruple kill. This round win kicked off a 5-1 defensive half from Vitality which they pushed to 6-1 as Nicolas "P4" Rimbaud secured a quadruple kill on their opening attack. An almost impossible deficit for DW to recover from.
DeathroW almost made up the difference as they took four rounds running only to fall on round 12 as Vitality killed all five players in just 30 seconds and ended the round by the 59-second mark.
With this, Vitality pushed to the grand-final with a 2-0 scoreline.
Team BDS vs Heroic
The next game saw the top and bottom-placed teams in the 2021 EUL Season meet after they finished second and third in the 6FL league stage.
Starting again on Clubhouse, BDS' defences were almost a complete sweep as they took five rounds in a row, including Bryan "Elemzje" Tebessi securing a 1v1 to cut down Brice "Shoukri" Mahmoud's ace attempt on round five. However, heroic finally got on the board on round six as Christophe "Chaoxys" Soares secured a triple kill.
Heroic added four to this on their defences in another attempted comeback, only for Olivier "Renshiro" Vandroux to get a triple kill of his own to win round 12 flawlessly.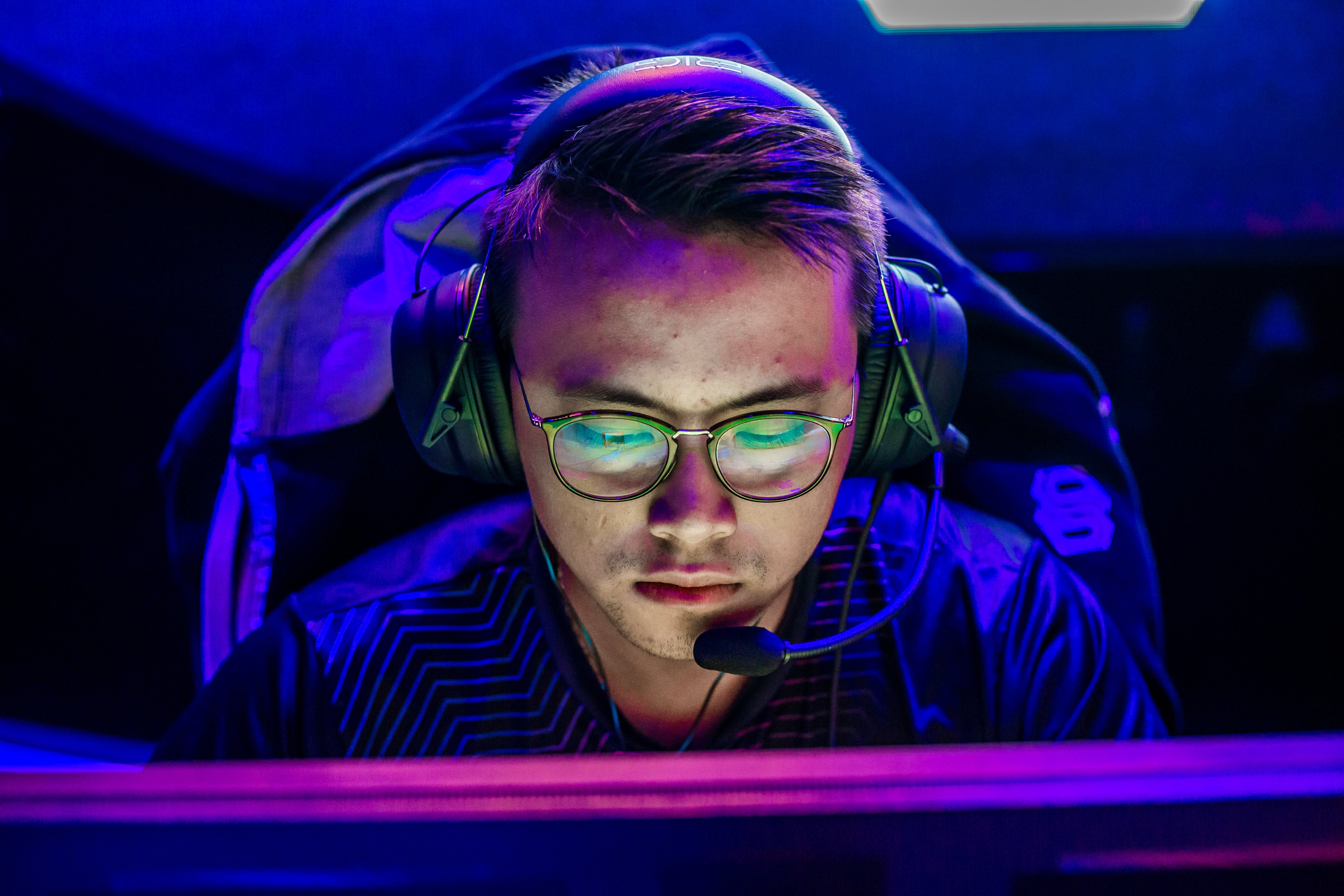 With that being Heroic's pick, the following map of Kafe ended in much more of a stomp by BDS. They once again got their 5-1 lead in the first half, however, they managed to shut down Heroic's comeback quickly, leading to a 7-3 finish.
This result meant BDS met Vitality in the grand-final as most expected.
3rd-Place Playoff
The following day, just before the grand-final, saw the third-place playoff between Heroic and DeathroW. As well as the winner taking home an extra €1,500, this was also a good look at how the two tiers match up as Heroic sat at the bottom of the EUL while DeathroW is one of the better EUCL rosters.
The game was quite a result for DeathroW as they won in a decisive 7-1, 7-4 scoreline. This result saw three of their players break a 1.25 SiegeGG Rating while Bilal "FuZiion" Touaf hit a 1.32 kill-per-round count on Finka and Mozzie.
Perhaps even more surprising was that map one was on Clubhouse, meaning DeathroW had a better result on this map than even BDS managed to secure against Heroic.
Grand-Final
Finally, we had the best-of-three map grand-final between Vitality and BDS as two of the best teams in Europe fought for the French title.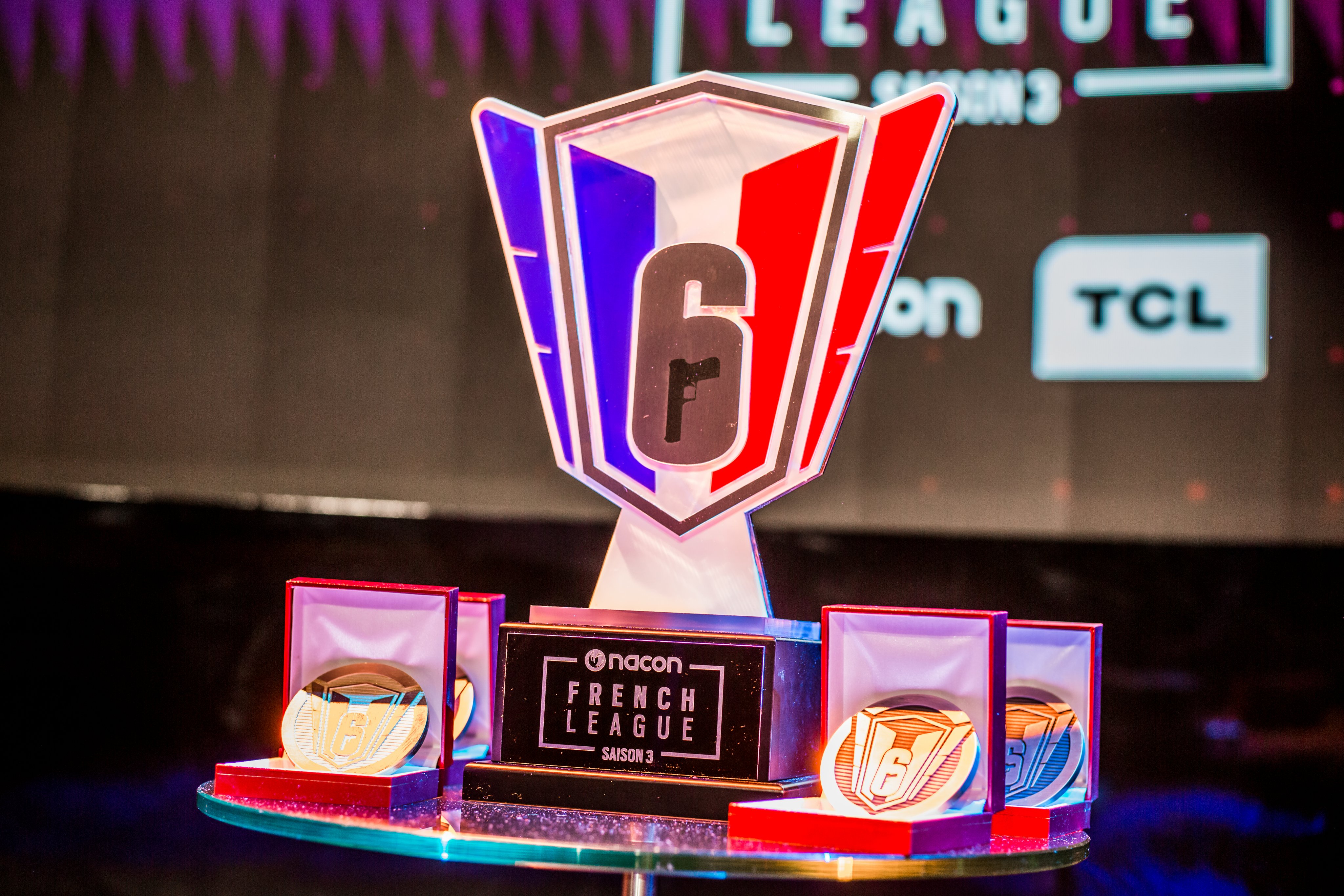 Across the prior year, these two teams had been neck-and-neck in head-to-head results, with them both winning two maps each and BDS being just ahead on round wins, 23-22.
This close record, therefore, meant it was a shock when Vitality opened the series with a 7-0 win on Chalet, BDS' first map 0-7 loss in their history.
Following this result was BDS' pick of Bank in which Vitality went up 6-3 on the back of several standout plays from P4. Three round wins, including a 1v2 from Adrien "RaFaLe" Rutik and a 1v1 from Loïc "BriD" Chongthep, took the game to overtime. Here a round 15 post-plant retake gave the map to BDS.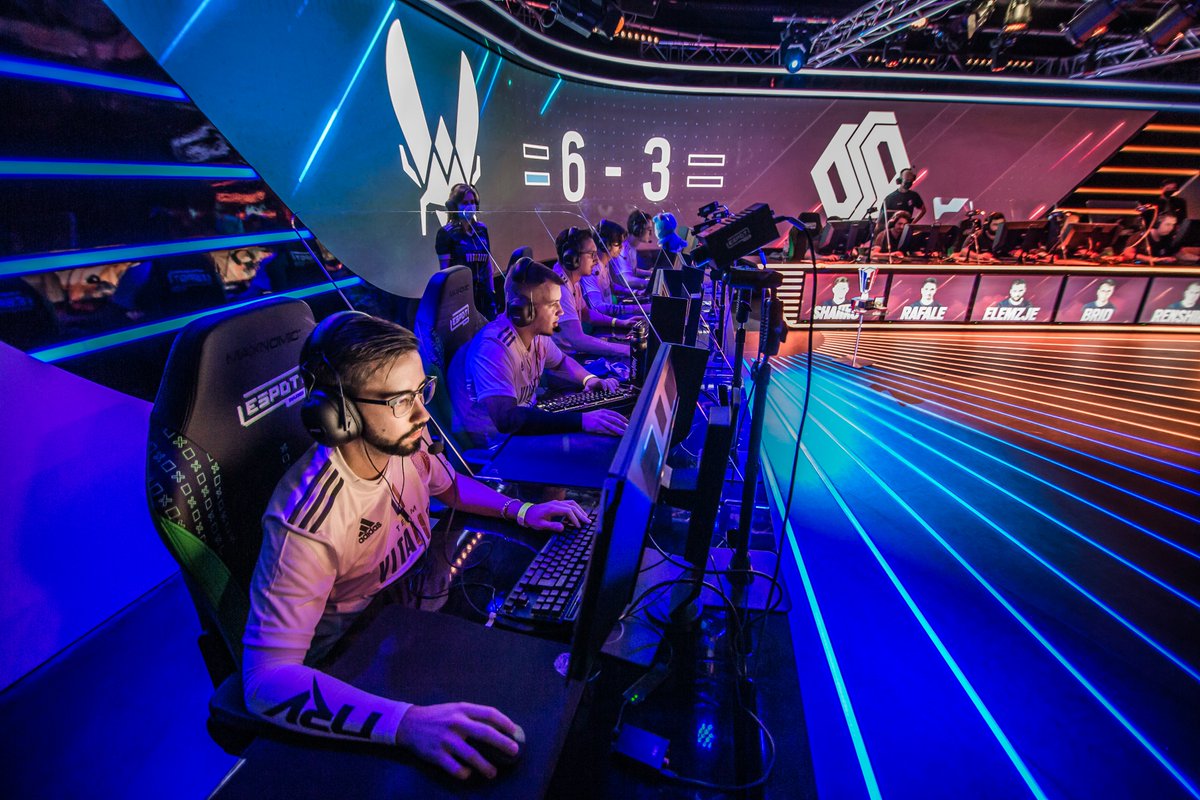 Finally, the series and so the whole season came down to Oregon. Once again, Vitality took the lead with a 4-2 half, however, it did rely on a 1v2 by Kaktus on Frost.
Without the sheer number of clutches seen from BDS in map two, they couldn't make back the deficit as Vitality won three out of four of their attacks to take the victory.
With this result, Team Vitality won their very first Ubisoft ran tournament since the Coupe de France title in 2017. Furthermore, this is BiBooAF's first French national title in his almost six-year competitive history.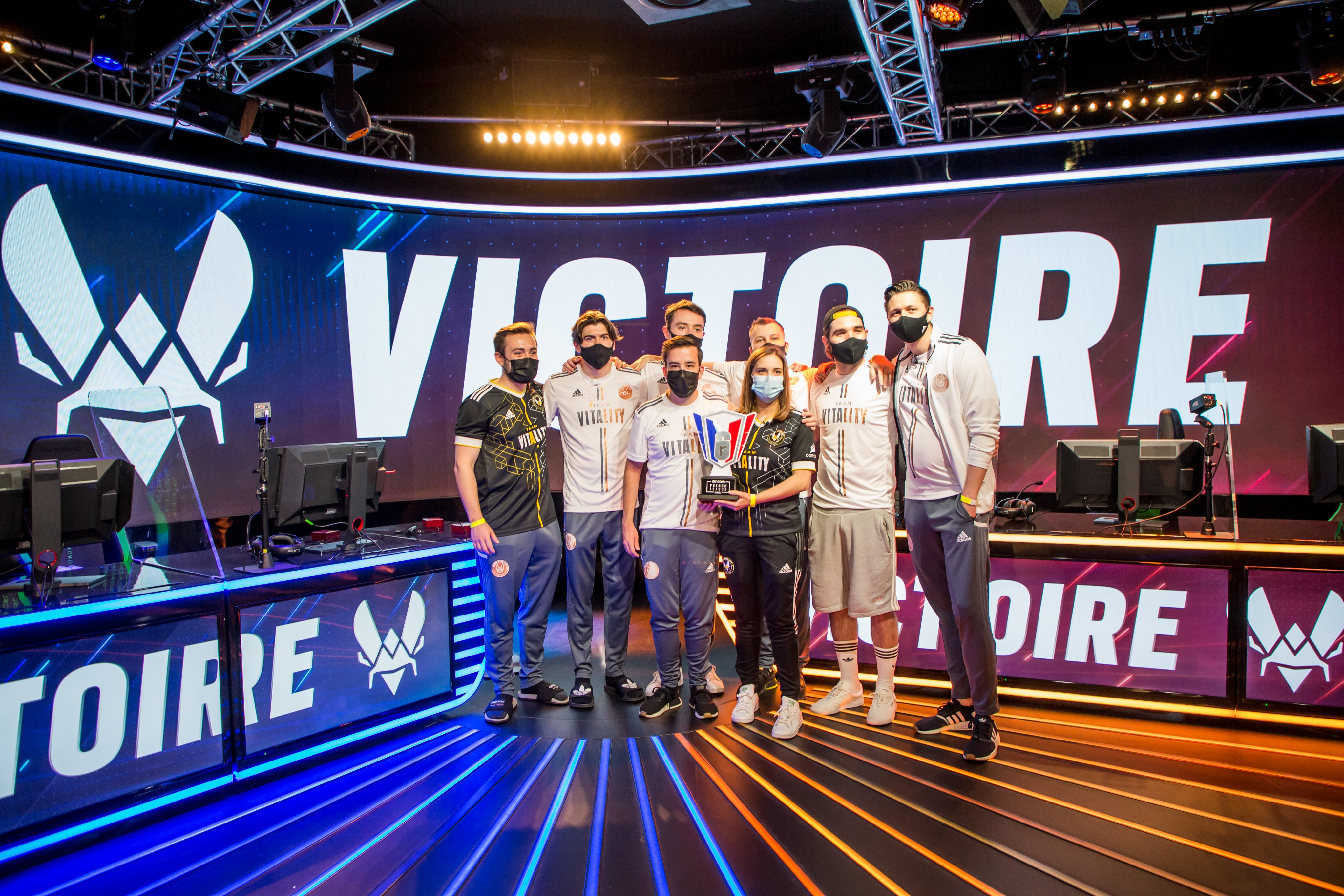 As well as this, Kaktus was named the official 6 French League Season 3 MVP as he secured a 1.19 SiegeGG Rating in the Finals while playing Hibana and Maestro: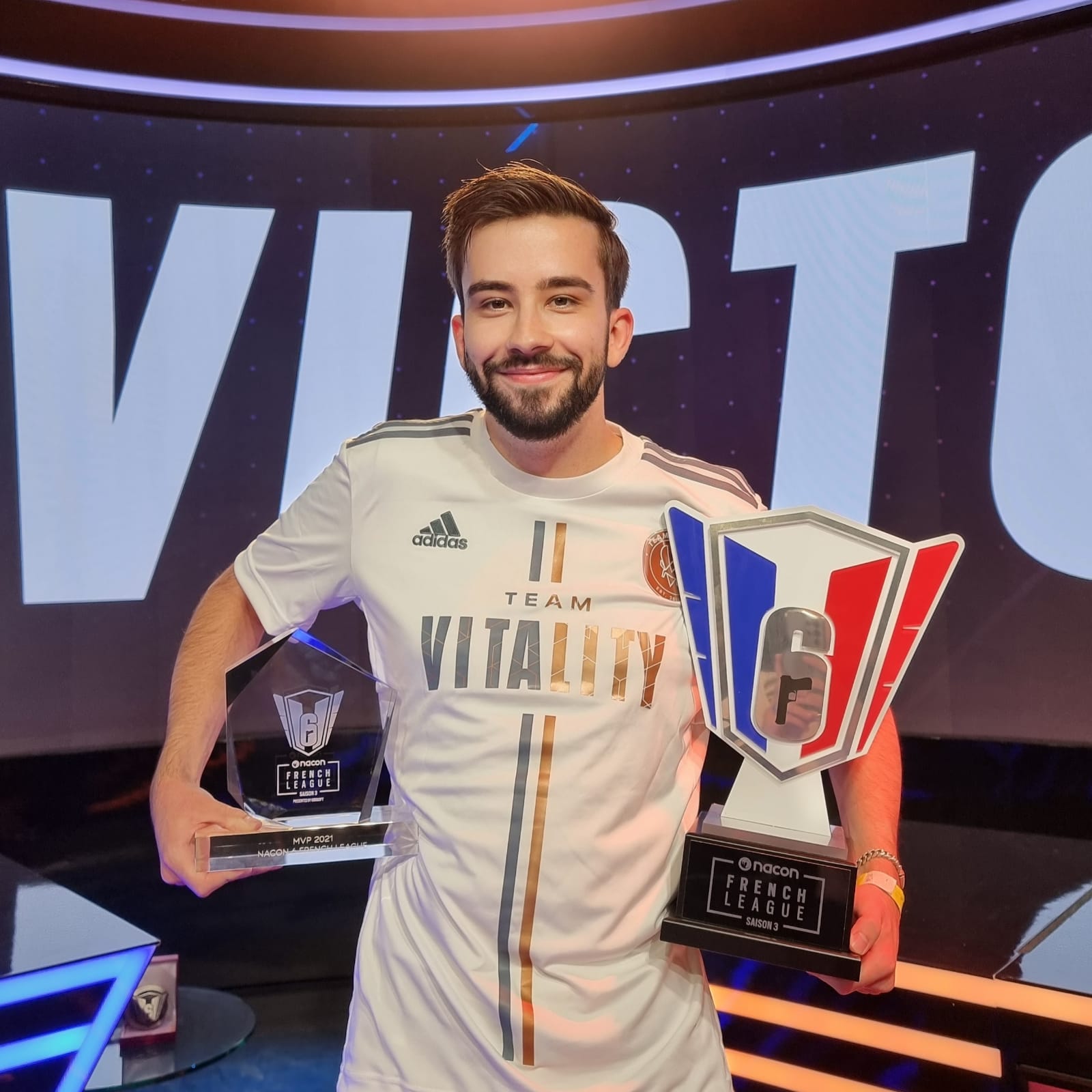 BDS and Vitality will next be in action in two weeks time in the Six Sweden Major while DeathroW will face Viperio86 in the EUCL Playoffs tonight. Heroic meanwhile likely won't be seen until the Six Invitational qualifiers in January as they ended this season by being automatically relegated to the 2022 EU Challenger League season.
The French national scene, meanwhile, will likely return with the 6 French Challengers tournament in the coming months followed by the 6 Open Cup early next year.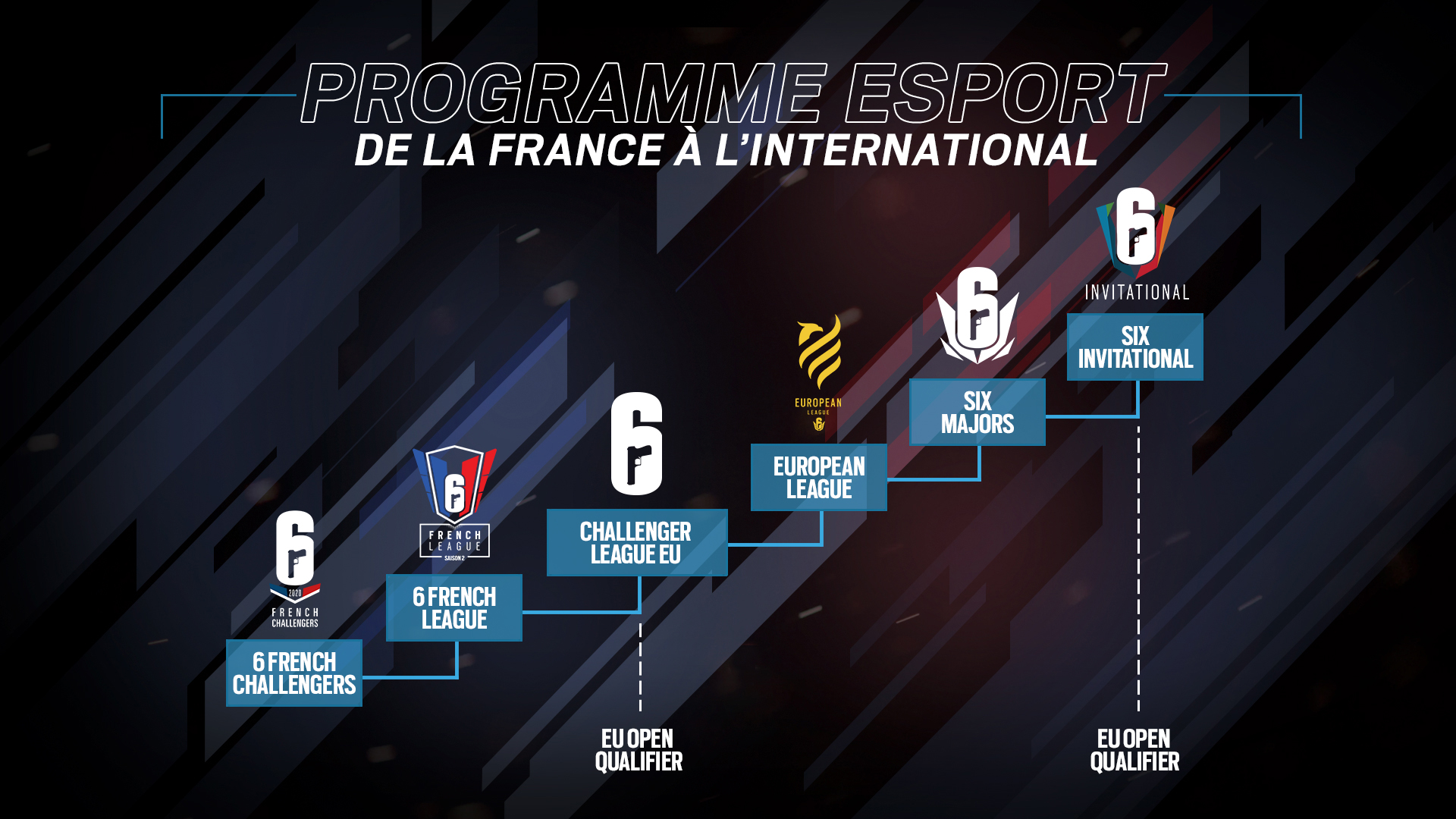 Be sure to check back for full coverage of all these tournaments in the coming months here at SiegeGG.