Later today, the third and final stage of the European League will get underway following changes to five of the 10 teams.
Let's see how the teams line up now for the start of Stage 3 and who exactly you should watch out for.
Teams
Team Empire -- ShepparD, JoyStiCK, Scyther, Dan, and Always
In what seems to be a return to its 2019 heights, Team Empire made it all the way to the grand-final of the Six Mexico Major last month after beating teams such as BDS, SSG, and TSM.
Domestically, however, the team has been on a rollercoaster as it jumped from ninth to first place between stages despite having made no player changes over the last 16 months.
Due to this weak first half, Empire finds itself down in 14th place in the SI Points standings. As such, while it's likely it will qualify for both the November Major and SI, it has little room for its Stage 1 form.
Team BDS -- Shaiiko, Renshiro, RaFaLe, Elemzje, and BriD
Just behind Empire in Mexico City was Team BDS, who had lost to Empire in the semi-finals after a ridiculously close 7-8 third map.
Unlike Empire, BDS has been pretty consistently at the top since the beginning of the EU League with the last stage marking the first time it finished outside of the top two in Europe (BDS had been eighth in Season 11 of the Pro League).
Considering BDS has never reached a global grand-final and the heartbreak it suffered despite being the second-best European team in Mexico, its drive to succeed in November will have only gone higher.
Heroic -- Chaoxys, BlaZ, Dirza, Voy, and Thuunder
This transfer window's biggest news in Europe was the unKnights roster joining the famed Danish org of Heroic. This came after the team had been dropped by both TrainHard and Tempra this year.
This signing will likely be a massive relief to the team, as it can now focus on its main goal this stage; escaping the last place.
After an eighth and ninth-place finish in each EUL stage so far, Heroic now sits in a position to be auto-relegation from the league. As such, it has drafted in reinforcement in the form of the Brazilian player THUUNDER. NoerA has left the team, with THUUNDER set to make his top-flight debut today.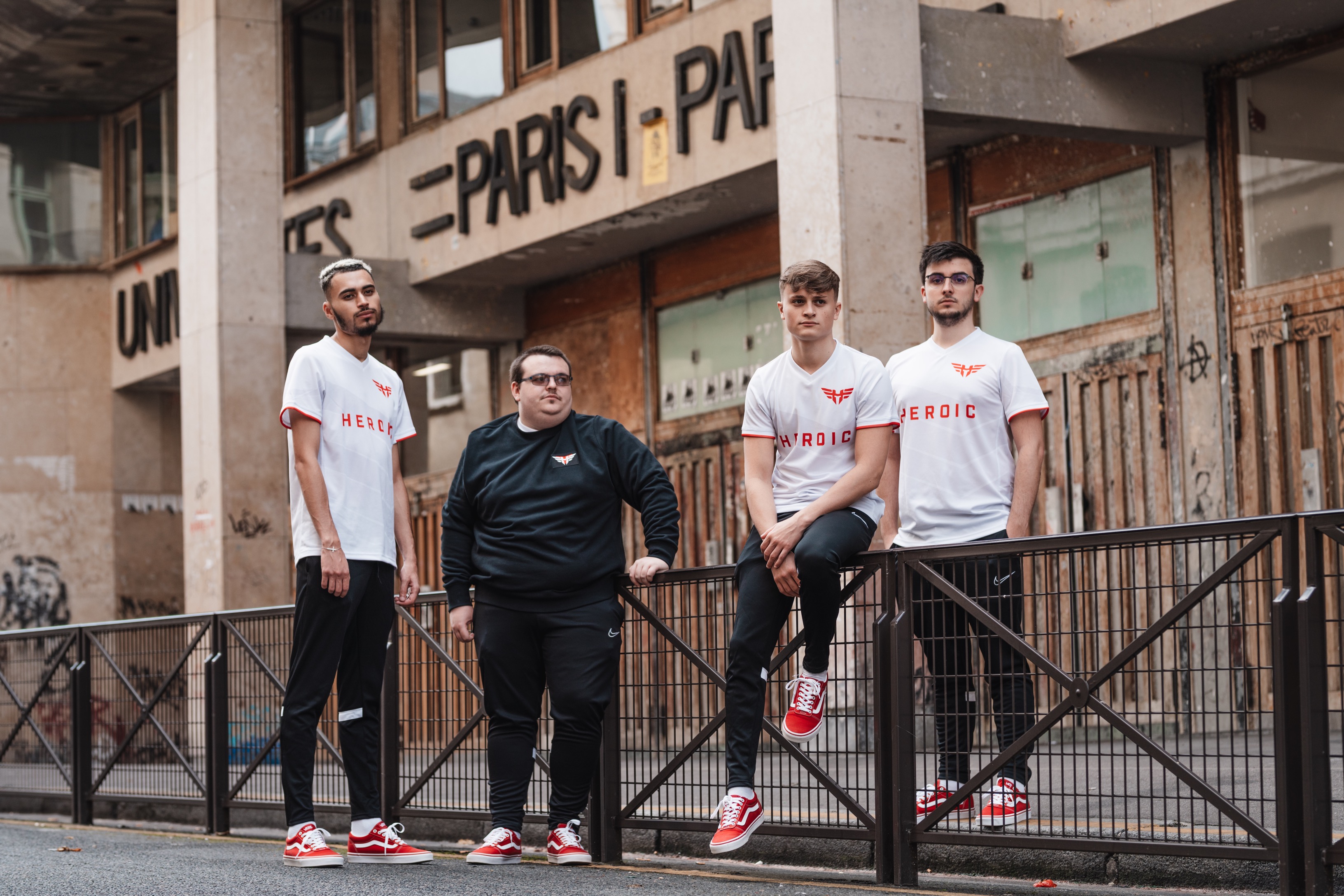 Rogue -- AceeZ, Ripz, LeonGids, cryn, and Prano
Heroic's main rival in escaping the relegations will be Rogue, who fell from fourth to tenth after a very successful Stage 1. Now, Rogue finds itself just three points ahead of Heroic.
In order to remedy this, Rogue has also opted to make a change, with Prano brought into the roster to replace the retiring korey. Prano previously played with ripz and Cryn in the Challenger League, where the trio finished in fourth.
Team Secret -- SlebbeN, Gomfi, Keenan, Pacbull, and Kendrew
Another one of Prano's teammates from the Challenger League is Hife, who left Secret this stage and was replaced by Cowana's Kendrew. This means that none of the initial Secret players that qualified for the EUL last year remain on the roster, with the team having a UKIN-core lineup and no German members.
After jumping from tenth to eighth last Stage and sitting in eighth across the 2021 season, staying clear of Heroic and Rogue will be important before a focus on a top-four push.
Cowana Gaming -- Anarchic, Grizzly, GorgoNa, Sloth, and Benjamaster
Kendrew himself comes from Cowana, who had dropped him in a very public split up back in mid-July. To replace him, Cowana has opted to sign Benjamaster, who only turned 18 two weeks ago, and is just the fifth Danish player to play in a top-flight league.
This change is somewhat of a gamble from Cowana, but nurturing new talent is definitely good for the scene and could be the key Cowana needs after dropping from third down to seventh between stages.
G2 Esports -- Jonka, Kayak, CTZN, Virtue, and Hungry
G2 Esports really impressed last stage, as it returned to being a very serious regional contender, finishing just one point shy of Empire at the top of the table. Despite this, it once again fell short internationally, with a second joint-13th place finish in a row across the 2021 Six Invitational and Mexico Major.
There is clearly an issue here that G2 needs to work on, but in order to get this international practice, it first has to repeat its Stage 2 performance and qualify for the Major.
Natus Vincere -- Saves, Doki, Blurr, Nathan, and Secretly
The current 2021 EU League leader Natus Vincere has decided no changes are needed after first and third-place finishes so far this year. This puts it tied with BDS across the year, with the UK team edging first due to its 8-6, 7-3 head-to-head record.
Internationally, Na'Vi failed to make it to SI 2021 and then went out with no wins in Mexico following two 7-8 defeats against FURIA. Nevertheless, it'll be one of the standout favorites to reach the November Major to give international play another shot.
Team Vitality -- BiBoo, Shiinka, Kaktus, risze, and P4
After dropping Goga, Fabian, and Hungry at the beginning of the 2021 season, the new Francophone roster rose from seventh up to fifth between stages and is now hoping to join its compatriots on Team BDS in the top four for the Major.
The Vitality organization hasn't competed at a Major since the Paris Major in 2018, and has in fact been relegated and promoted to the top-flight league since. A successful season is well past its due date at this point, and it will be up to this team to finally deliver.
Virtus.pro -- wTg, Rask, Karzheka, p4sh4, and m1loN
Virtus.pro had finished sixth in both Stages 1 and 2, which puts the Russians in seventh overall. While Stage 1 saw it tied on points with Rogue in fourth on 14 points, Stage 2 then saw it fall five points short of BDS in fourth.
This means that the team will be hoping that KaMa's addition as coach to replace its analyst of Andreezy makes the difference and wins it the few extra games needed to reach the November Major. If the team manages to reach this goal, it would be its first international event since the Raleigh Major -- there karzheka had lifted the trophy with Team Empire.
Format and Schedule
Following its kick-off tonight at 4 PM UTC, the European League will have play days every Monday for the next six weeks, with an additional play day on October 7th and 23rd. Each play day has five best-of-one map games, which means that every team plays at least once a week.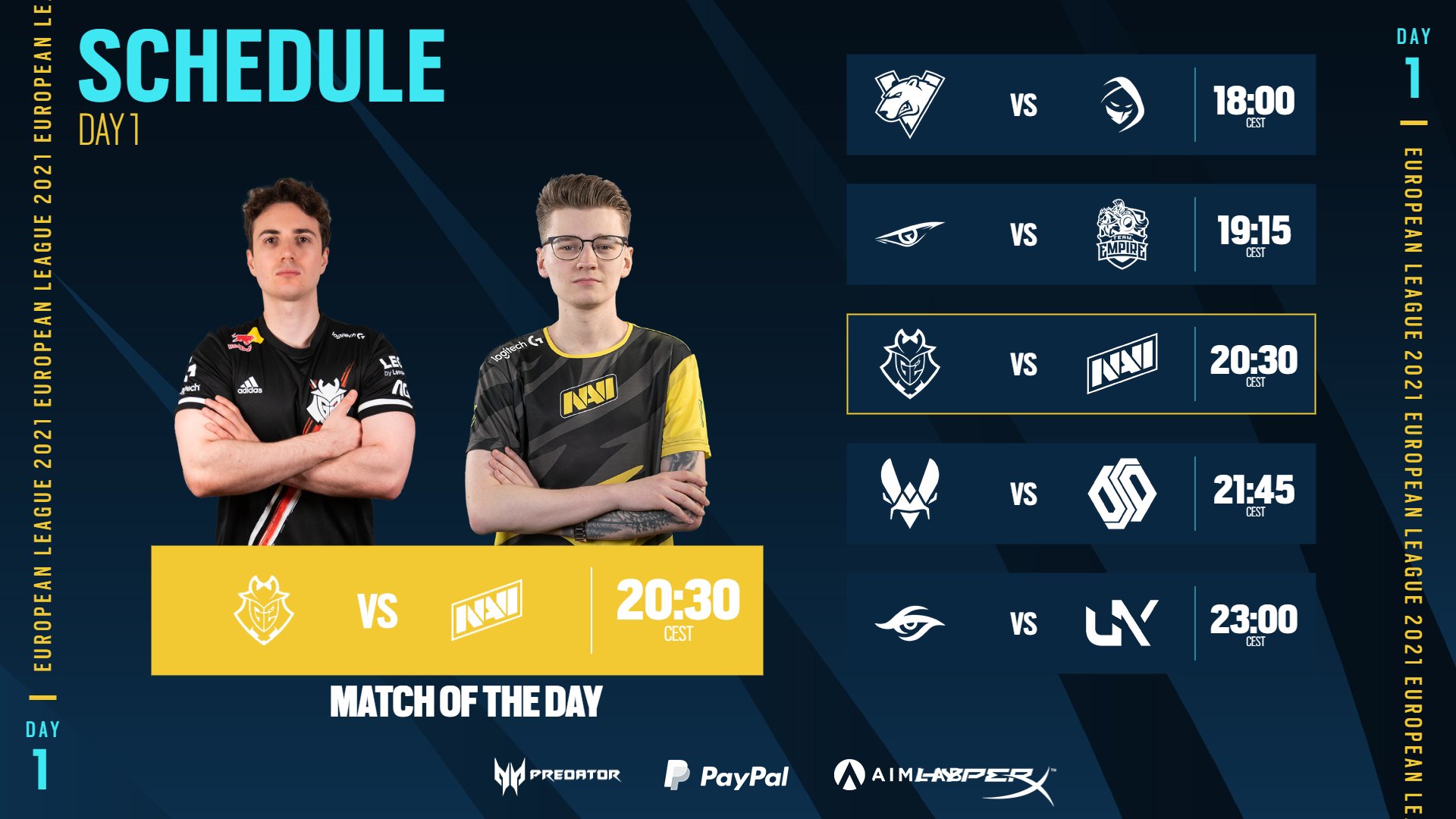 The top four teams at the end of the Stage will qualify for the November Major. As well as this, this stage's results will be added to those of Stages 1 and 2 to create a 2021 Season leaderboard.
The top-four by this metric will qualify for the December EUL 2021 Finals while the bottom-placed team will be automatically relegated and team number nine will play a relegation matchup.
The league will be cast by the returning casters from Stage 2, with Jessica "JessGoat" Bolden moving to a pure analyst role alongside the new addition of Jack "Fresh" Allen.
Starting in October, the European Challenger League will also kick-off, which includes the next best 16 teams in the region. This league will run for a month and sees the victor be automatically promoted to the EUL 2022 Season while the runner-up plays in the relegation match in December.
Keep up to date with all of these tournaments and teams here at SiegeGG over the next few weeks as the final stage of the 2021 pro-circuit kicks off.