GoSkilla is a name familiar to followers of the European circuits, having joined the Rainbow Six esports scene in 2019.
Many of its former players played or went onto play in the top-flight, including former Pro League champion pannari, who played alongside Stigi and Movetaho, former Team Secret duo Prano and Hife, and the Mkers core of Sasha, Aqui, and Gemini.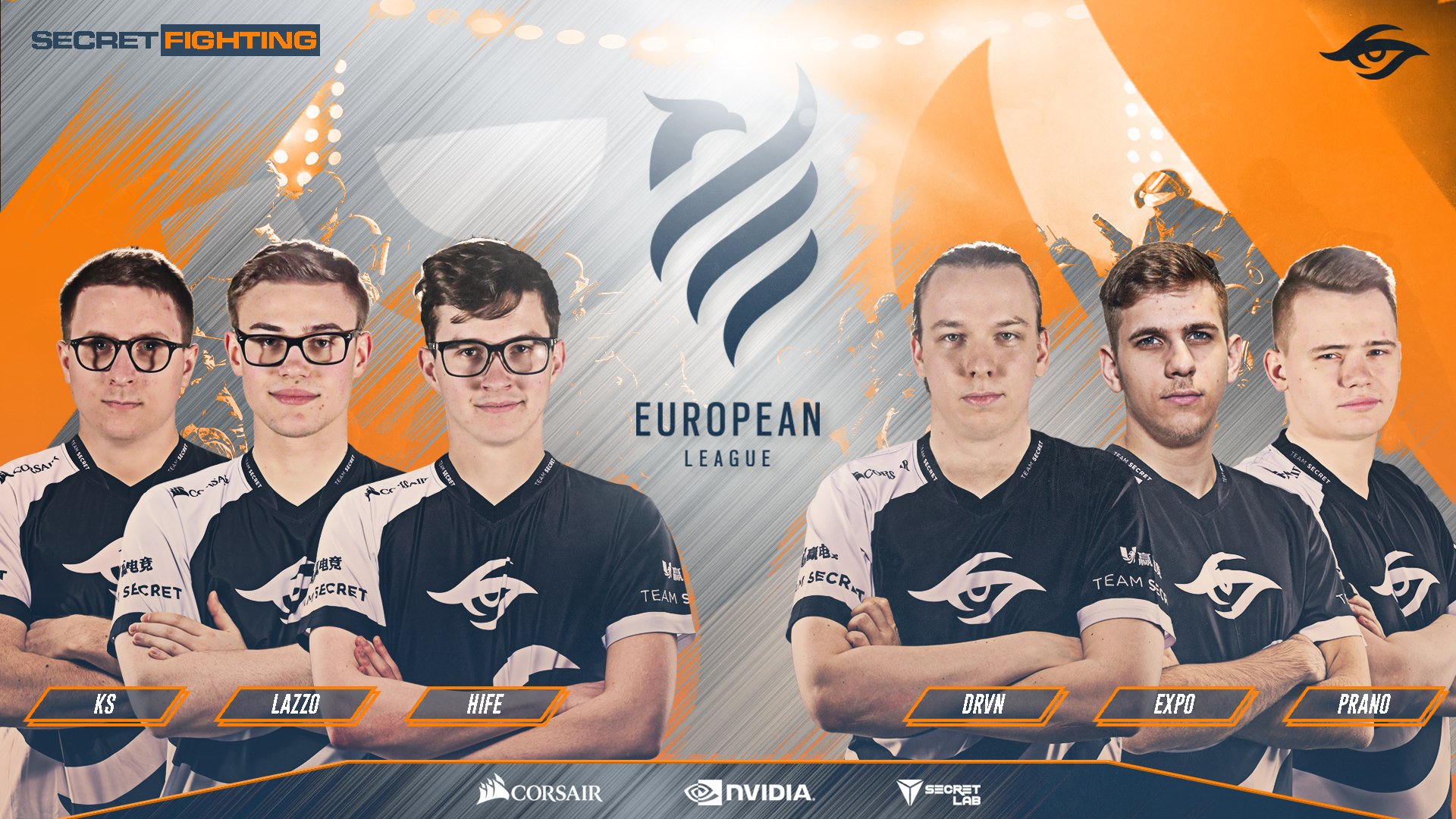 Its 2021 roster, too, features the former top-flight player Daniel "Exp0" Massierer, who joined the team after leaving Team Secret.
GoSkilla sports one of the most diverse rosters, with no two players sharing the same nationality. Exp0 himself is German, M4DMAN is British, Mekses is Polish, Solotov is Turkish, while Shermi is Austrian.
Shermi's signing to GoSkilla also marked his return to competitive Siege after a six month ban due to attempted match fixing.
Assembled in April this year, this new GoSkilla roster has become one of two frontrunners for the Challenger League spot on offer in the GSA League 2021.
While it had to play its first three GSA games with Christian "Kapkan" Steffenses standing-in for Leo "M4DMAN" Kukielka, GoSkilla managed to collect four points across the three games -- though the 7-8 loss to fellow Challenger League hopefuls Sissi State Punks (SSP) would have stung.
Following the return of M4DMAN and the break in play for the Six Invitational 2021, GoSkilla pulled off two impressive victories against the European League sides of Team Secret (8-6) and Rogue (7-5), putting it back in the conversation to beat SSP to the Challenger League spot.
However, an upset loss to GC Esport put GoSkilla on the back foot in the race to the Challenger League. As a result, SSP now finds itself seven points ahead of GoSkilla with just six games left.
Its path to the Challenger League through the Open Qualifiers does not seem much brighter, with just one qualifier left for GoSkilla to make it through.
Some hope remains, however, with Mkers' win in the PG Nationals and SSP's form enough to secure qualification without needing the GSA League.
To learn more about GoSkilla's 2021 campaign in the GSA League 2021 and their push for the Challenger League, SiegeGG spoke to Exp0 and the team's In-Game Leader, Benedikt "Shermi" Rostok.
Your team has had a perfectly symmetrical 3-1-1-3 season so far in the GSA League. You are in fourth place, but seven points behind your main rivals SSP. How would you rate your GSA campaign so far?
Exp0: We made a lot of mistakes in the first stage, but were able to secure a lot of points and we hope Stage 2 will be better for us.

Shermi: Right now, we know that our first split was not the best and we also had some upsetting defeats, but we are pretty confident for a better showing in the second split.
Since the break, your team has been rather impressive. You have beaten both the EUL teams you faced, Team Secret and Rogue, collecting five points from them. To what do you attribute this reversal in fortunes, especially since you lost 3-7 to Rogue on the opening day?
Exp0: We've worked on our mistakes, changed a lot of things and played more as a team. We also know that we need points, so we're going to do our best now.

Shermi: Our wins versus Secret and Rogue were not too suprising for us since they dont play at their best in GSA, but they were really important points for us.

The first defeat vs Rogue was really upsetting for the team, since we thought its gonna be more close. After the loss, we knew that we have to try way harder in all the other games.
What happened in the GC Esport match however, which split those two strong results? Do you agree that was an upset, or did you feel GC Esport is the better team?
Exp0: GC Esport is a very strong team and we made a lot of mistakes, so GC had punished us accordingly.

Shermi: The GC game was a big upset. They didn't really let us get into the game but we also made the wrong map choice. They are a good team and will get more points in the second split since they picked up Jay.
Eyes will now be on your games against SSP (Jul 8), G2 Esports (Jul 22), and Team Secret (Jul 29). How confident are you of victories in those games, especially the one against SSP that could very likely decide who — between the two teams — could win the Challenger League spot on offer?
Exp0: We will give our best with even more training. The problem in Stage 1 was that we had to play with a sub and lost 7-8 at the end.

I am confident that we can do that now with our main lineup.

Shermi: We are looking forward to playing versus SSP and the other EUL teams. We are pretty confident, but we also know anything can happen. The run for the CL spot is still ongoing and we really hope that we beat them in our next game.
GoSkilla had signed this roster back in April, including Shermi. Shermi had been banned for attempted match fixing last year in what was considered to be a fairly harsh punishment by many. How did he pick himself up from that six-month ban to come back and compete and how did the rest of the team and organisation approach that signing?
Exp0: Shermi worked more on himself during his break. He is always very excited about the next few days and gives us a lot of power in the games. We will always try to play our best with GoSkilla, as they are a professional organisation.

Shermi: The six-month ban for me was quite rough since I wasnt allowed to play in the CL with my old team and we were really confident to go far back then.

After the ban, I knew I wanted to continue playing and started talking to many people. After one to two months, I made the right choice with Exp0, Solotov, Mekses, and M4DMAN.

In my mind, it was clear that something like my match fixing ban can never happen again and I told the org and players, so I think it wasn't a problem.
How important have Solotov (fifth-highest rating, third-highest K-D, highest Entry K-D), Exp0 (three clutches), and Shermi (four plants) been for your team? What is the atmosphere like in the team when the three of you are performing at such levels, and when M4DMAN and Mekses aren't far behind?
The statistic leaderboards for the GSA League 2021 so far.

Exp0: Each player contributes to the game and each has his or her duties. When we win rounds, it hypes the players very much.

Shermi: The atmosphere in the team is always really good when we are winning, especially against EUL teams. I think it's a team effort; someone like Solotov and Exp0 can perform the way they are, but especially Solotov has had a crazy performance throughout the first split.

I don't really think I contributed that much to the team, other then trying to coordinate them, since I haven't had the best performances so far.
How confident are you of making the Challenger League this year? The Open Qualifiers so far have only seen you collect 10 points, so is it GSA or bust for 2021?
Exp0: We're going to do our best now and hope with some luck that we get it done.

Shermi: We really hope for a strong showing in the third and final CL qualifiers, otherwise it's GSA or bust for 2021.
The GSA season is an incredibly long one, which tests each team's consistency and endurance. How is your team tackling it?
The GoSkilla roster's statistics prior to their Day 8 win over Rogue.

Exp0: We, as a team, are very good friends and do a lot together, so we are always very happy and always looking forward to the next match day.

Shermi: I also believe GSA is quite long, but it's also a good competitive enviroment to have such a long season of many competetive games. Everything can turn and go either way after the first half. So any team can bounce back after their first seven games.
Is your decision to shy away from Consulate, Kafe, and Villa a conscious one, alongside your preference for Clubhouse and Oregon?
Exp0: I can't talk much about our map pool, but we still have a lot of surprises left.

Shermi: We haven't really shown too many maps and just tried to play the maps we feel most comfortable on, but since we are already an established team, we are also feeling more and more confident on other maps.

We are just trying to get good maps for us and we don't really care how good or many times the enemies have played it.
Is there anything you or your players would like to say to your fans?
Exp0: Thank you very much for your support, thank you that you are always with us, even during bad times, and we hope that we can make it together.
---
Catch GoSkilla next during the ninth play day of the 2021 GSA League, when they take on Ovation eSports on the 2nd of July at 7 PM CEST (UTC+2).