Banner Image: Rainbow Six Esports
The Italian roster of Mkers has finished as the runner-up during the second open qualifier for Europe's 2021 Challenger League Season which, along with its win in qualifier one, means it has have booked itself a spot in the main league for Stage 3.
After finishing joint-ninth at the 2021 Six Invitational just last month and ranked 15th in the World in the newest edition of the SiegeGG Rankings, this outcome was almost guaranteed.
Qualification could have been secured by winning the PG Nationals or being one of the top-five rosters across the three open qualifiers taking place this stage. While Mkers will face Outplayed for the PG Nationals title this coming weekend, they have made it there early by finishing both of the open qualifiers in the grand-finals.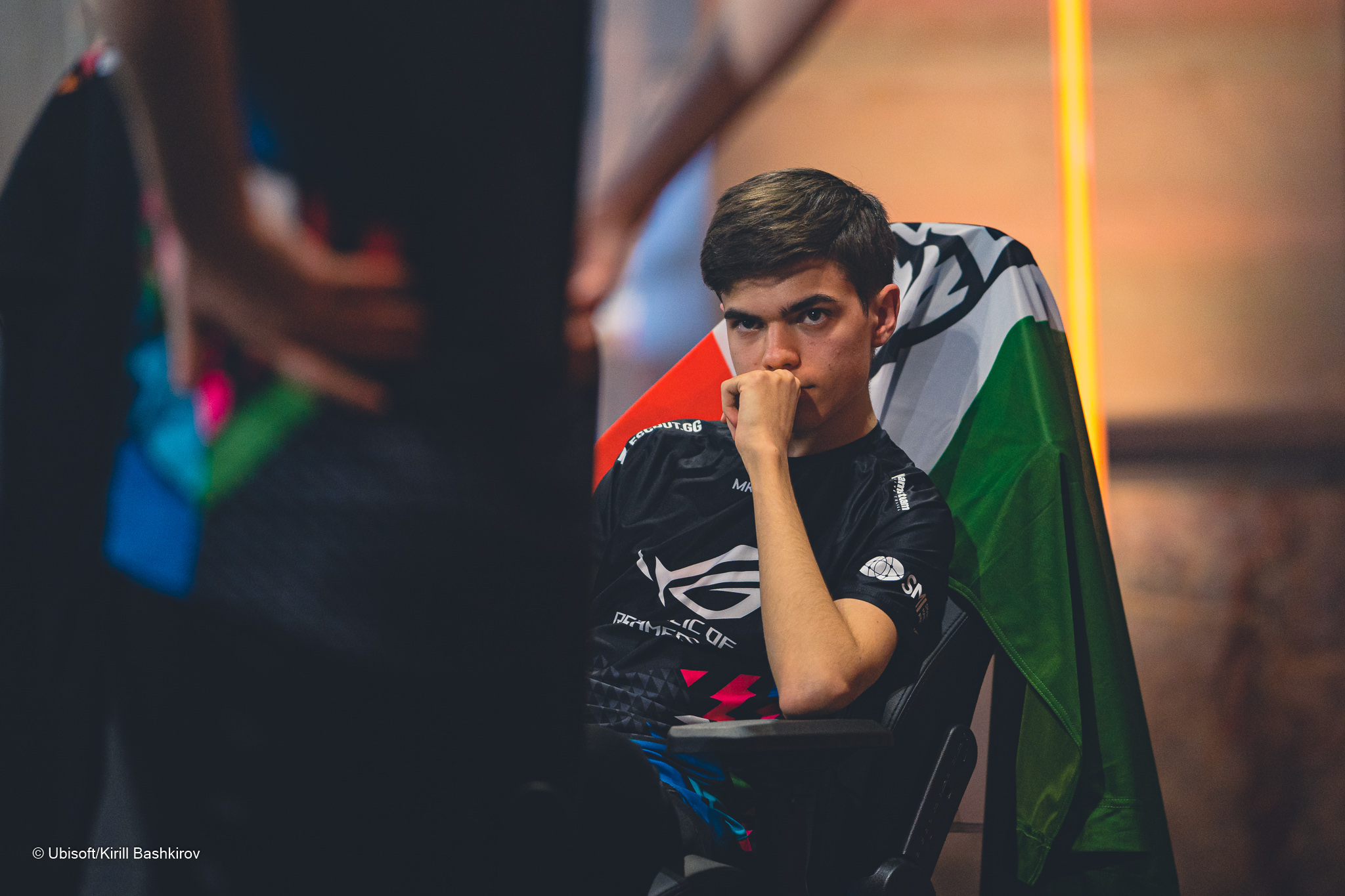 Qualifier 1, which took place at the end of June, saw Mkers take down opponents such as the Russian CL representatives of 43rti, the GSA roster of GC Esport, and the French lineup of Helios in the grand-final.
This weekend's Qualifier 2, meanwhile, saw them defeat the 6FL team of DeathroW, and their fellow PG Nationals opponents of Totem Esports, only to lose to RevaN and ENEMY on the Acend roster (previously known as PENTA).
These wins put Mkers at 175 qualifier points, which means they are guaranteed to finish in the top five, thus guaranteeing a Challenger League spot.
Alessio "Aqui" Aquilano

Luigi "Gemini" Ferrigno

Pietro "Scatto" Scattolin

Sasha "Sasha" Michelizzi

Lorenzo "Lollo" Masuccio
At the moment, this makes four confirmed rosters for Stage 3's Challenger League out of the 16 total, after MnM and Chaos EC were both invited as the top non-EUL rosters from 2020, and 43rti qualified for being the best non-EUL roster during the Russian Major League competition.
Chaos Esports Club -- VITO, REDGROOVE, Hxsti, JTc, Hyperino (coach), and Liinux (analyst)
MnM Gaming -- Fonkers, Yuzus, neLo, Tyrant, Sparxo (coach), and Eden (analyst)
43rti -- SmashByAsh, flaers0, eXoduSS, rush, Amision, and ViKiNG (coach)
Should Mkers also win the PGN title this weekend, then the sixth-best Open Qualifier roster will get their "second" CL spot.
This means that with just one qualifier to go, there's a number of squads extremely close to qualifying for EUCL, with these being the current point standings:
1st place: Mkers -- 175 Points
2nd place: Ascend -- 110 Points
3rd place: Sissi State Punks -- 75 Points
4th place: Helios Gaming -- 75 Points
5th place: Totem Esports -- 65 Points
6th place: Viperio -- 65 Points
Open Qualifier 3 will most likely take place in three weeks' time in mid-July, however the date is not yet set.
The Challenger League itself will then kick off in October, with an initial group stage followed by a double-elimination playoff. The victor of this league progresses straight to EUL's 2022 season, while the runner-up faces the ninth-placed EUL roster.
---
Keep an eye out here at SiegeGG as more national leagues come to a close, qualifiers run, and rosters lock in CL spots.