Heartbreak in Season 6 on home turf.
Heartbreak at the 2020 Six Invitational in a roaring stadium.
Heartbreak no more.
After a gruelling two weeks of play and a gruelling Grand Final match, the Ninjas in Pyjamas (NiP) finally have their first piece of international silverware -- and it has come as they make history by becoming the first Brazilian team to win the world championship.
Missed the action? Here's a brief rundown on how the Six Invitational 2020 runners-up picked themselves up from that loss and made a successful run for the 2021 title.
Group Stage
Playing in Group B, NiP did not look like world champions from the word "go". While they started their campaign with a 7-4 win, it was a match that was closer than expected against a Giants Gaming that would be the only team eliminated in the group.
While they would also win against MKERS, they would fall 7-8 to MIBR and then be stunned 4-7 by the Challenger League Parabellum team.
Although progression was never in doubt, it was unclear if NiP would make it to the Upper Bracket of the playoffs, especially after a 2-7 loss to TSM on the final day of groups.
However, a 7-5 win over Oxygen Esports and a 7-3 revenge victory against 2020 title holders Spacestation Gaming saw them squeak through.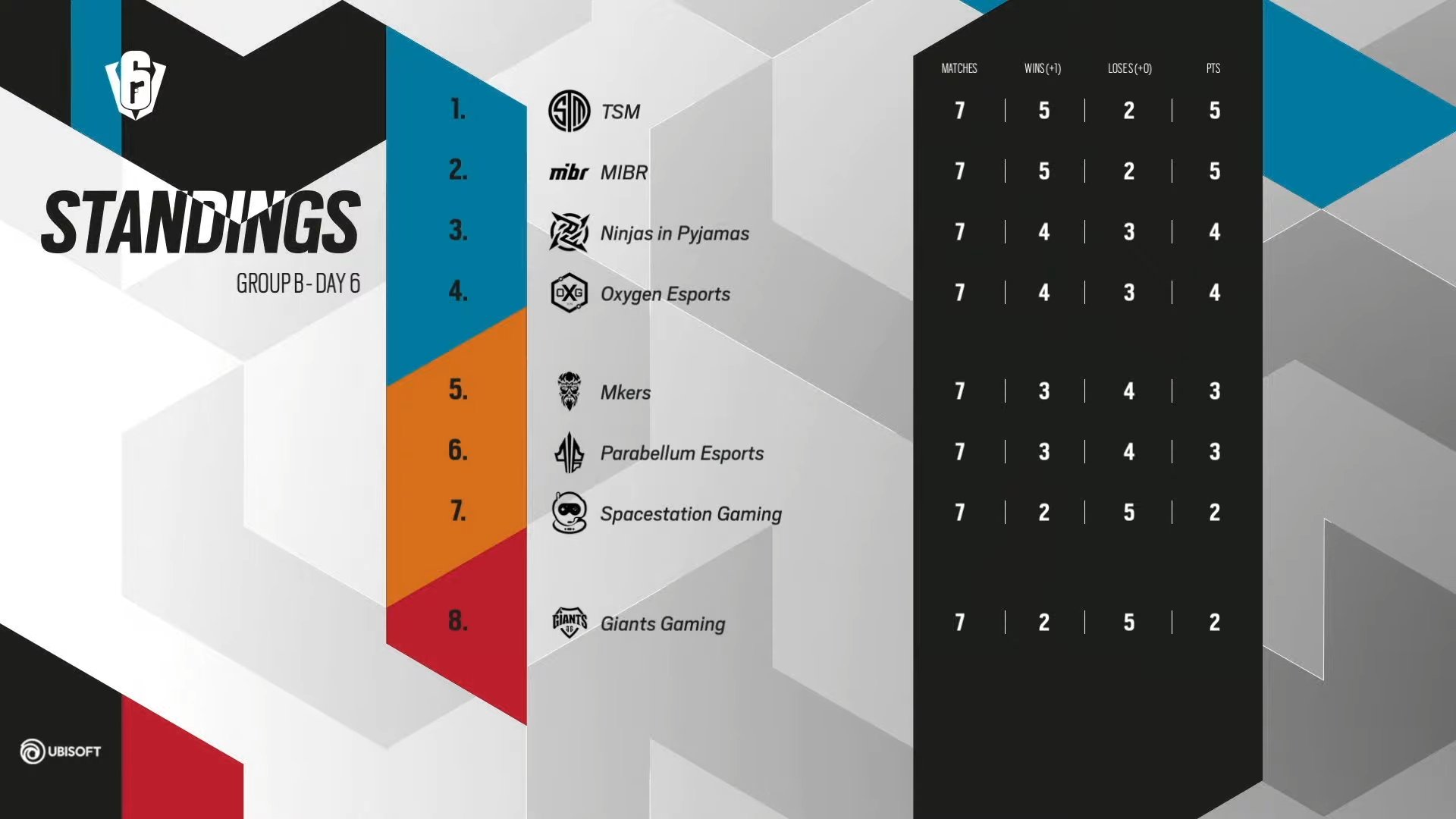 Playoffs
NiP, to put it simply, were expected to fall straight down to the Lower Bracket.
In their first match in the playoffs, they were up against hometown heroes and tournament favourites BDS Esport.
But Murilo "Muzi" Moscatelli would go massive, finishing with a 1.38 rating stemming from a 37-19 K-D split and 82% KOST. NiP would take the win 2-1 and progress against all odds.
Suddenly, they were a threat. Suddenly, a title win was no longer a pipe dream.
The team that had struggled to fifth place in Stage 1 of the 2021 BR6 and fourth in the Copa Elite Six vanished. In its place was the very same squad that had pushed Spacestation Gaming to the brink last year.
The only difference? This one was better. This one had learnt from its mistakes, learnt to preserve its winning mentality even when the chips were down.
FaZe Clan was up next, a far more familiar opponent, and while both maps were close at 7-5 and 8-7, NiP kept marching onwards -- this time thanks to a 1.35-rated performance from Gustavo "Psycho" Rigal.
The Brazilian opponents kept coming, with MIBR next. This game would go to the wire, with NiP having to come back from a map down and having faced a 6-8 loss on the decider map. But João "Kamikaze" Gomes held his nerve, forced Round 15, and then took the map to book NiP's second Six Invitational Grand Final appearance in as many years.
Their final opponents were then Team Liquid.
Armed with a map advantage for an unbeaten Upper Bracket run, NiP got off to a flyer. Team Liquid was brushed aside on their favoured Kafe by a 7-2 margin, putting NiP within one map of the win.
But Team Liquid would fight back. Chalet would go to Team Liquid in a similarly dominant 7-3 and it seemed that Clubhouse would go the same way after NiP go down 2-4 on the attack.
NiP would then turn the tables on Liquid, enjoying the defender-sided nature of the map to surge to a 6-5 lead, but an incredible execute from Liquid pushed proceedings to infinite overtime. Frustratingly for NiP, Liquid would make it work there, winning both requisite rounds to force the decider map of Consulate.
The Ninjas walked away, likely angry. But they came back with ice in their veins.
Starting off on defense, it was all over. NiP swept to a 6-0 first half, and closed things out immediately on defense.
7-2 was the final map, 3-2 was the final score, and the Ninjas in Pyjamas are your new Rainbow Six World Champions.