Luccas "Paluh" Molina is one of few people around the world to possess mental strength at a level that can only be described as superhuman.
His first recorded competitive match was with the little-known Guardians Imperium, who he joined in February 2018. He then switched to BootKamp Gaming, debuting in the ESL Pro League against his future and current team of Team Liquid.
Over the three years since, Paluh has become a force to be reckoned with and is currently one of the best players.
He holds the all-time single-map kill record on LAN and has been lethal so far in the Six Invitational 2021. So far, he leads the field in terms of rating and clutches, is only second to his teammate in K-D split, is tied for second in terms of KOST, and yesterday became the first player to secure 200 kills at a Six Invitational.
Heartbreakingly, his meteoric performances have not come without much pain outside of the game.
At the start of the Six Invitational 2021 playoffs on Wednesday, he had received news that his 96 year-old father had been hospitalised due to severe pain.
While his father had reassured Paluh over the phone that he felt better and that his condition was improving, it had only been to put on a brave face for his son and not impact the Team Liquid player's mental state and performances.
But just two days later, just as Team Liquid celebrated an emphatic victory over FaZe Clan, Paluh received the devastating news that his father had passed away.
Today was the worst day of my life. Right when the playoffs began, I got the news that my dad was in the hospital with a lot of pain. I talked to him and he seemed strong, that he was getting better, but he was actually giving his best to look strong and not show how he really was.

[Two days ago], after the game (against FaZe Clan), I got the news that he had passed and I'm still trying to connect the dots, but I know that in no way he would want me to quit. I'll give my best in these last two games.

Thank you dad, I'll always take you as an example for everything. You are incredible and you were always able to support everyone around you. I know you went through unbearable pain but now it is over and you can rest in peace.

Source (translated from Portuguese): Twitter
Despite that, Paluh walked back onto the stage yesterday against TSM, fought from a map down to an 8-7 second map win and a comfortable third map to book a berth in the Lower Bracket Final tomorrow.
Now, as he still processes the news, he says that he will still be giving his best as that is what his father would have wanted.
Even worse is the fact that this is not the first time such tragedy has struck, with his mother passing away last year due to an aggressive cancer. The very next day, Paluh had obliterated MIBR in the BR6 2020, finishing that Best-of-Two with a 1.70 rating and a 29-11 K-D split.
His story echoes other athletes such as Ferrari Formula 1 driver Charles Leclerc, who himself has lost his father, godfather, and a close friend. Much like Paluh against TSM yesterday, Leclerc had won the 2017 Baku Formula 2 race, just four days after his father's death.
In the NFL in 1993, a day after his father had died, Brett Favre had thrown for a total of 399 yards and had four touchdowns as well; a dominant performance in every sense of the word.
Fellow esports pro Peter "dupreeh" Rasmussen, too, had won the Counter-Strike: Global Offensive Katowice Major with Astralis, just days after his father had passed away.
Paluh's achievement is very much in line with those of Favre, Leclerc, and dupreeh: a shining example of competitors overcoming incredible personal adversity. And Paluh, like Leclerc, is far from done.
Today, as Leclerc lines up on pole for his home Grand Prix, Paluh will once again take to the stage. He will first play against MIBR and possibly go on to face NiP in the Grand Final to lift the Six Invitational Caber, which would make him part of the first Brazilian team to do so.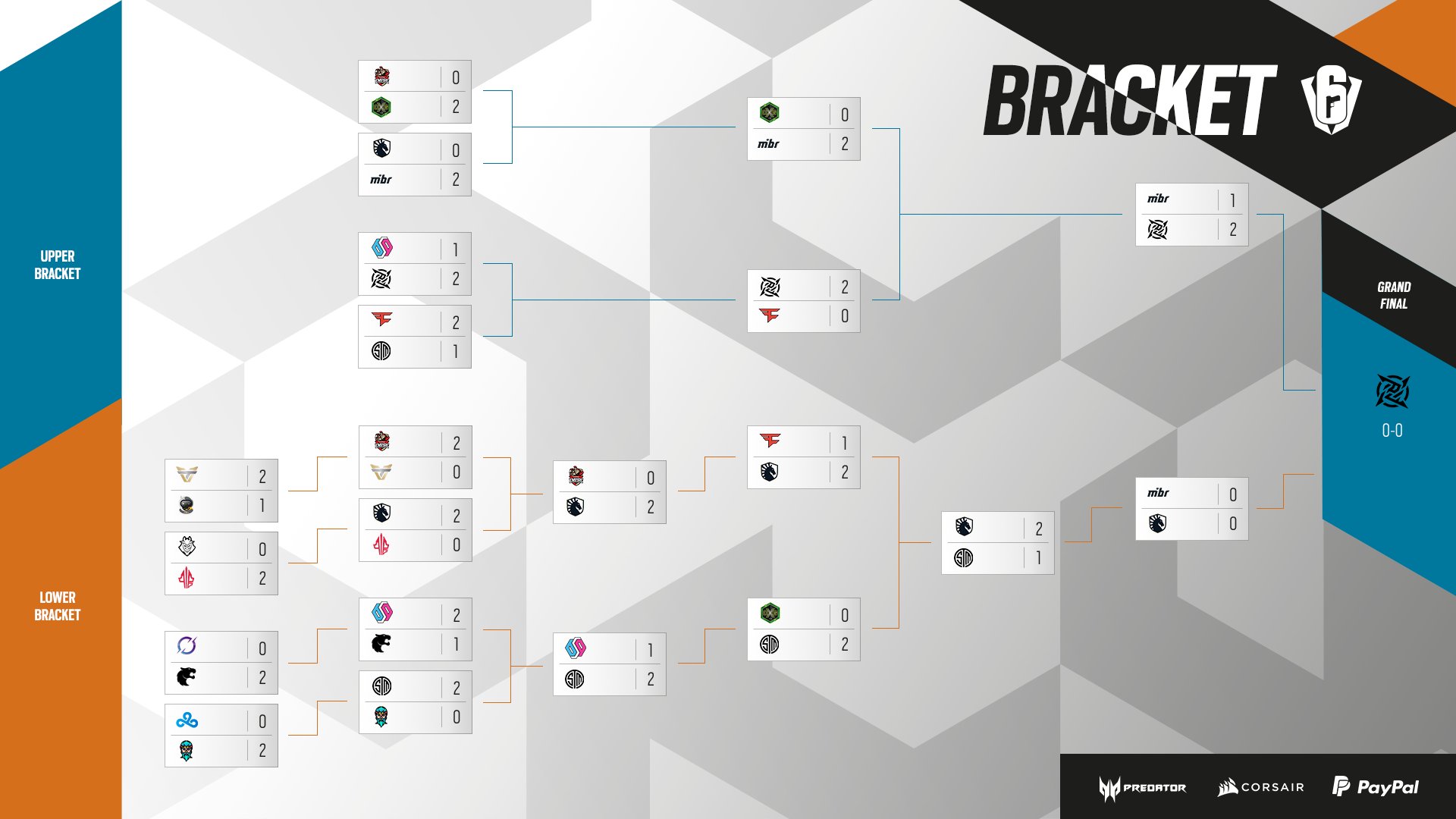 Regardless of the results today, one thing is clear. Paluh has cemented himself as one of the most resilient players in Rainbow Six history, as he plays not only for himself and his team, but also for his late father and mother.
No one would want this strength ever tested, to be ever put in a situation where it has to be called upon. But now that he has been, it is clear that Paluh is one of the toughest ever to grace the game.