The first day of the Six Invitational is finished, but we seem to already have some insights on how it will play out. Brazilian teams have played 12 games in total with an 8-4 record, including Team Liquid's victory over their compatriots of FaZe Clan.
Liquid struggled against Team Empire, on Clubhouse, a map where their opponents were clearly better, but aside from this first game, the Brazilians made the Invitational their own.
Team oNe won without any difficulties against Cloud 9, 7-4 on Villa, but the show really started in their second match. G2 Esports started off Chalet explosively, swooping to a 4-0, and there weren't any signs of a Brazilian comeback. Suddenly the game was 6-2 for the European favorites and no one was expecting a comeback from five guys playing their second-ever Six Invitational map.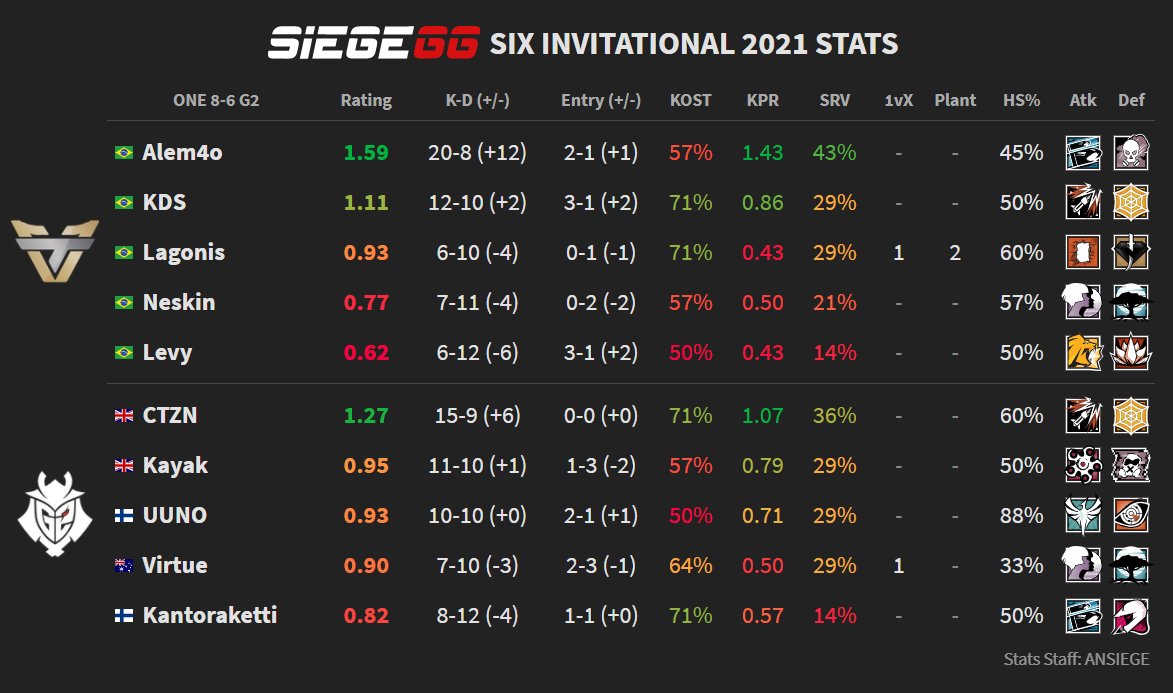 However, Team oNe had an unstoppable force: Karl "Alem4o'' Zarth, who claims to be Niclas "Pengu" Mouritzen's number one fan, completely destroyed his idol's former team. With tons of rounds with multiple kills and clutch moments "Alem4o" lead Team oNe's incredible comeback, winning six rounds in a row, in one of the greatest single map performances ever in the Six Invitational.
The Brazilian storm also caught DarkZero Esports, with a solid 7-4 (with 5-1 on offense) helping FaZe improve to a 1-1 record after having lost against Liquid in their first match.
Maintaining the Brazilian dominance, FURIA played G2 Esports on Consulate in another really tight match. With a lot of ups and downs from both teams during the match, the inexperienced FURIA kept their cool and punished G2 in the most decisive moments of the game.
Later into the play day, FURIA and Team oNe both lost against the European powerhouses of BDS and Team Empire (though the latter was expected to be a victory).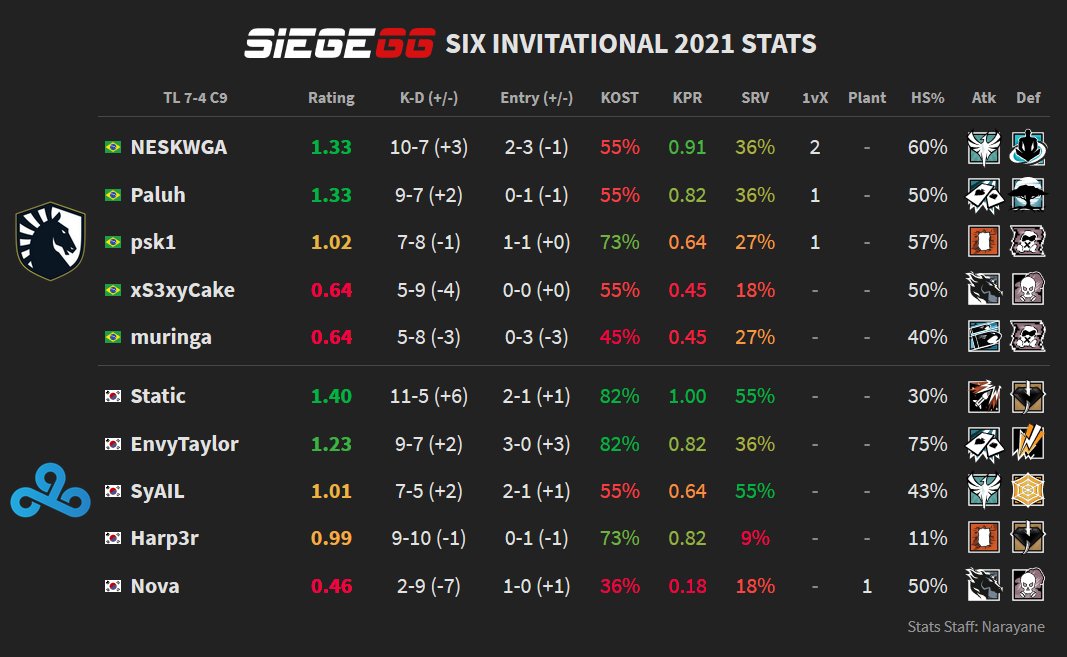 To seal the deal, FURIA and Team Liquid had no trouble beating the APAC teams of Cyclops Athlete Gaming and Cloud9. Another important result for the Brazilians saw FaZe easily overcome the weakened G2, who had only lost once in majors against Brazilian teams before today (vs Ninjas in Pyjamas, at the Six Invitational 2020) before losing to them thrice in one day yesterday.
While unsurprising for some, there were some clear markers why the Brazilian teams all managed a 2-1 record yesterday.
The Brazilian scene got much stronger after the roster changes before the Brasilerão's start. Liquid, NiP, and MIBR (ex-Team oNe) had no roster changes, with those three teams continuing on their momentum. Meanwhile, FaZe bought a strong MIBR roster and added its own star, Leonardo "Astro'' Luis.

However, the roster change that really uplifted the Brazilian scene was the assembly of a completely new Team oNe roster with five hand-picked talented players and Furia upgrading their lineup with Diogo "Fntzy" Lima and Rennan "R4re" Vitor. But before these rosters had come together, few would have imagined that there would be a whopping six Brazilian teams doing so well.

Another factor to be considered is the poor performance from G2. The European team struggled to close out the maps against FURIA and Team oNe, despite having multiple match points. G2's players later spoke of feeling the pressure, and the contrast with FURIA and Team oNe was clear, despite both teams attending their first Six Invitational.
Both APAC teams, Cloud 9 and Cyclops, are rather far behind the other regions at SI. With FURIA, Liquid and Team oNe all having faced one APAC team each, it is possible that the wins against them may not translate against stronger opposition.
On Day 1, LATAM clearly showed a capacity to perform against really solid teams, giving them all a good chance of locking out the Upper Bracket. Let's see if they can keep this level of performance up throughout the other play days.
Today, Ninjas in Pyjamas and MIBR will take over the duties of carrying the Brazilian flag, with the two Group B teams eager to continue on where their Group A compatriots left off.