The last seven days have seen a number of national tournaments kick off around Europe, so be sure to check out our individual round-ups to get a detailed rundown on the following leagues:
As for everything else, Tier 2 to 3 tournaments took place across every region, including the Challenger League in North America and the Oceanic Nationals in APAC. Here's the best of the action as Stage 1 reaches its mid-point.
Jump to:
NA Challenger League: Orgless & Parabellum Struggle Following Close Defeats
North America's Challenger League kicked off two weeks ago with games every weekend. The 16 teams have been split into two groups of eight, with Group A playing on Saturday and Group B on Sunday.
Saturday's opening game was a particularly important one, as Slaughter House -- previously known as Oblation -- faced off against the SI-qualified roster of Parabellum, who had narrowly lost to APE 6-8 the previous week.
These two favorites met at Consulate which immediately kicked off an action-packed game. By just Round 2, Koolaid almost won a 1v4 retake, before GuyOnABear shut him down in a 1v1. A quad-kill from SpiriTz on Mute was then responded to with another 1v1 from Kilo as SH took the first half 4-2.
The side switch led to Parabellum mounting a comeback, winning three rounds running before a 1v3 from P3NGU1N was canceled out by a 1v1 by Gity in the following round, putting SH on map point.
While Parabellum pushed it into overtime, two rounds later, the game was over as Inryo secured four kills to end the map in SH's favour.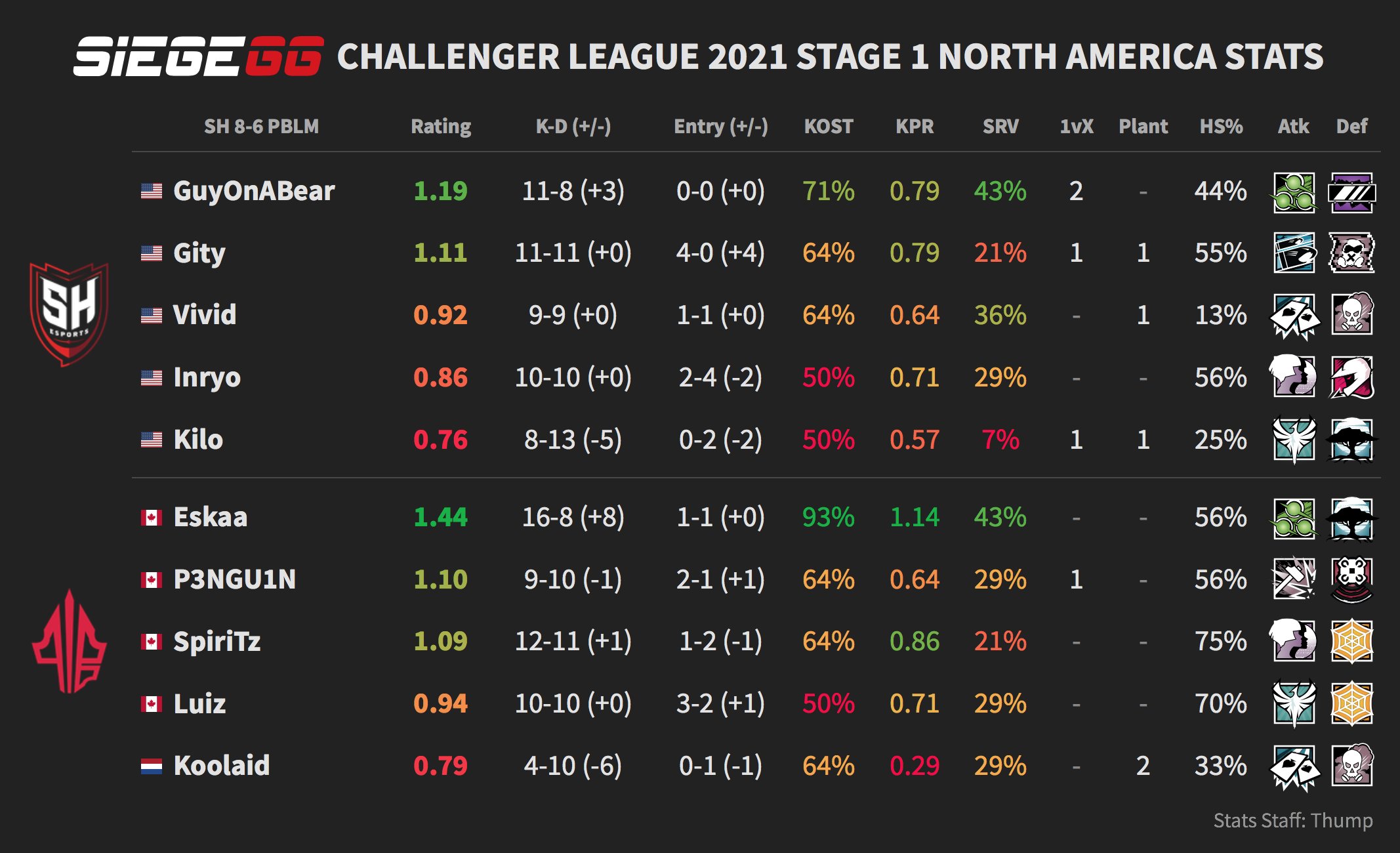 Group B's star game, meanwhile, was a meeting between Orgless -- the ex-NordiK roster, which includes players such as Jarvis, StorMz, and Prod -- and SuperNova, a promising somewhat inexperienced team that includes the ex-LiViD player of Hiperzz.
On Oregon, Orgless started out very strong, with a number of frag-heavy rounds giving them an initial lead. A triple-kill from Dpfire in Round 1, a "ninja-defuse" in Round 3, and another triple kill from Jarvis in Round 6 meant Orgless ended their defensive half up a massive five rounds to one.
From here, SuperNova took control. After a few one-sided wins, Round 9 saw Frozen and Prod each get a triple-kill, only for Marmalade to clean up the round with a 1v1 win as SN tied up the scoreline the following round.
Frozen cut down the attack on Smoke in a 2v4 situation as they rushed the site to put them on match point before they finally completed the comeback, with six wins in a row, on Round 12 to earn the 7-5 victory.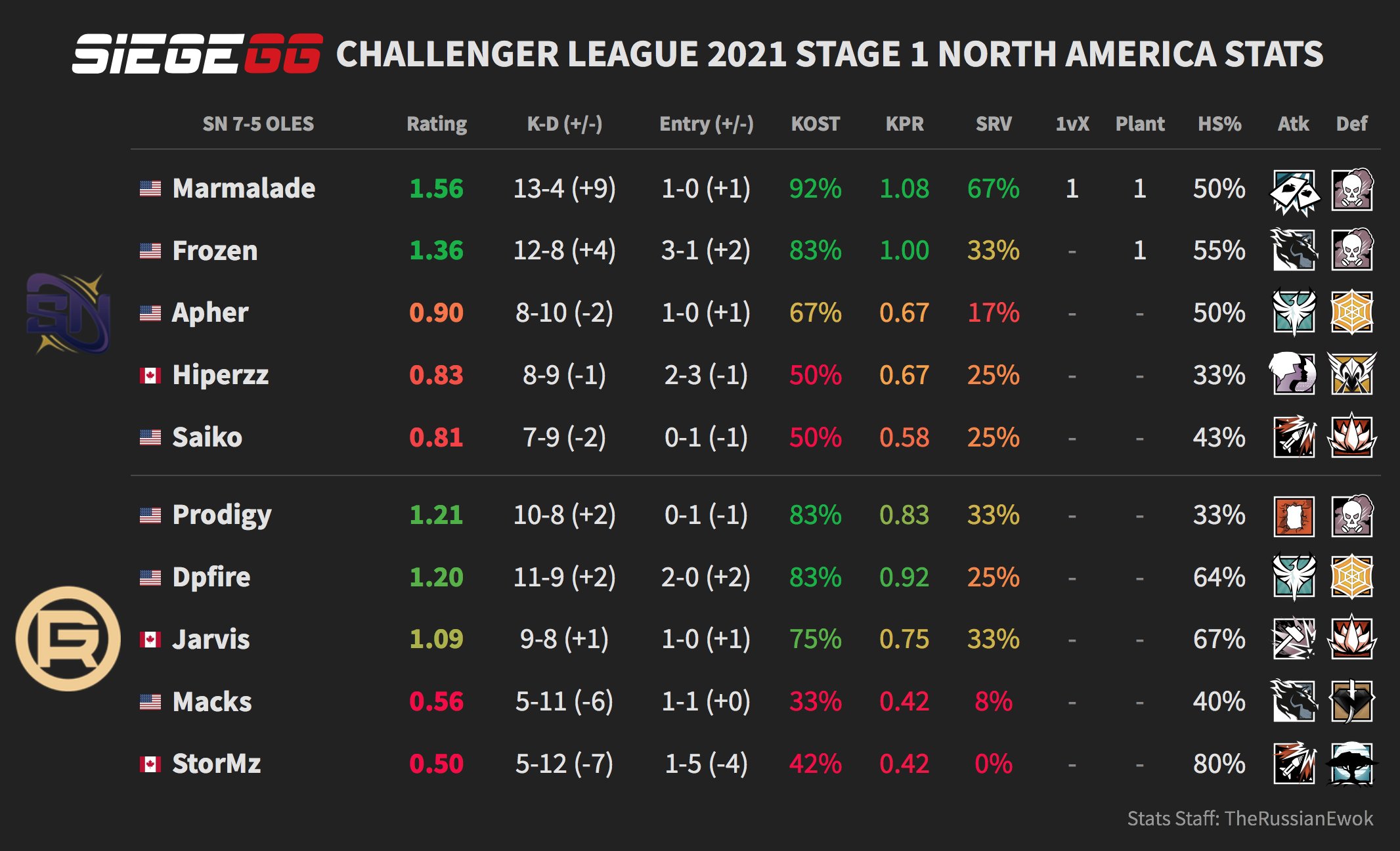 With two weeks now played, the league leaders are starting to make themselves known, which includes the fully Canadian lineup of Nokturns, last year's USCL rosters of Favelas, APE, and Slaughter House, and the new challengers of PDHM Gaming.
Finally, while this loss from Parabellum puts them down in sixth place a month ahead of their Six Invitational appearance, they did play two of the strongest T2 teams in NA and took them both to overtime, meaning they'll likely be picking up a lot of points and climbing up the standings quick in the coming weeks.
Next week will see the top two teams in each group face off as APE vs PDHM takes place as the last game on Saturday, while Nokturns vs Favelas is game two on Sunday.
Oceanic Nationals: Knights Enter Playoffs in 1st, Wildcard Out
The league stage of the Oceanic National season ended on Monday, following three weeks of games pitting the top eight teams in the OCE sub-region against each other. This league runs in a very similar format to that of the APAC South tournament, with an added playoff at the end of each stage.
This week's two biggest games were Team Bliss vs Knights (first vs third) and Chief vs Wildcard (fourth vs seventh), starting with the former.
While the Knights currently sit in second place in the APAC South league, Bliss -- previously known as Team Ferox -- are currently the key favorites to win the OCN promotion spot to join them there in 2022. They have already beaten ORDER and Wildcard, making this game a highly anticipated one.
Starting on Clubhouse, the teams kept neck-and-neck with a number of very one-sided rounds coming out from both sides, including a 10-second execute by Knights just a minute into the round. The half ended at a 3-3 scoreline thanks to a 1v1 by Nazgul in a round in which Dino had unfortunately disconnected while still alive.
With the Knights now on defense, they took the lead once again, with two-round wins on time -- including a 1v1 by Jsh -- to give Knights the first real lead on the map. Following another round win each, Knights then closed it out at 7-4 thanks to a triple kill from Hayward on Lesion.
This win pushed the Knights up to first place, taking the spot where Bliss previously sat for themselves thanks to their four clean wins.
Next up was Chiefs -- previously known as Elevate -- vs Wildcard, with the latter down in seventh place and needing a win, as well as a few other results to go their way, to qualify for the playoffs.
This did not go to plan at all for WC as, after five close OCN games in a row, they suffered their second blowout here as they lost Club House, 7-2.
Wildcard's two round wins came as GodLeg1on came very close to pulling off a 1v4 clutch for the Chiefs as he denied the plant with three seconds remaining only to be cut down by Vincere. The following round then saw a fairly quick Garage take from WC lead the defenders to be cut off as they got over-aggressive.
Despite these two defensive successes, the Chiefs were unbreakable in their attacks, losing just two lives across the following three rounds to the map.
With these results, along with victories from ROFLCOPTER and Rhythm over ORDER and LFO respectively, the standings saw WC remain down in seventh, ORDER drop from second to fifth and the two teams of Knights and Bliss swap places to form the following standings at the end of the league.
The top five teams of Knights, Chiefs, Bliss, ROFLCOPTER, and ORDER will now play in the Stage 1 playoffs this weekend in a ladder-style format. With just two points separating all five of them, any of them could take the title and the top share of the $19,000 prize pool.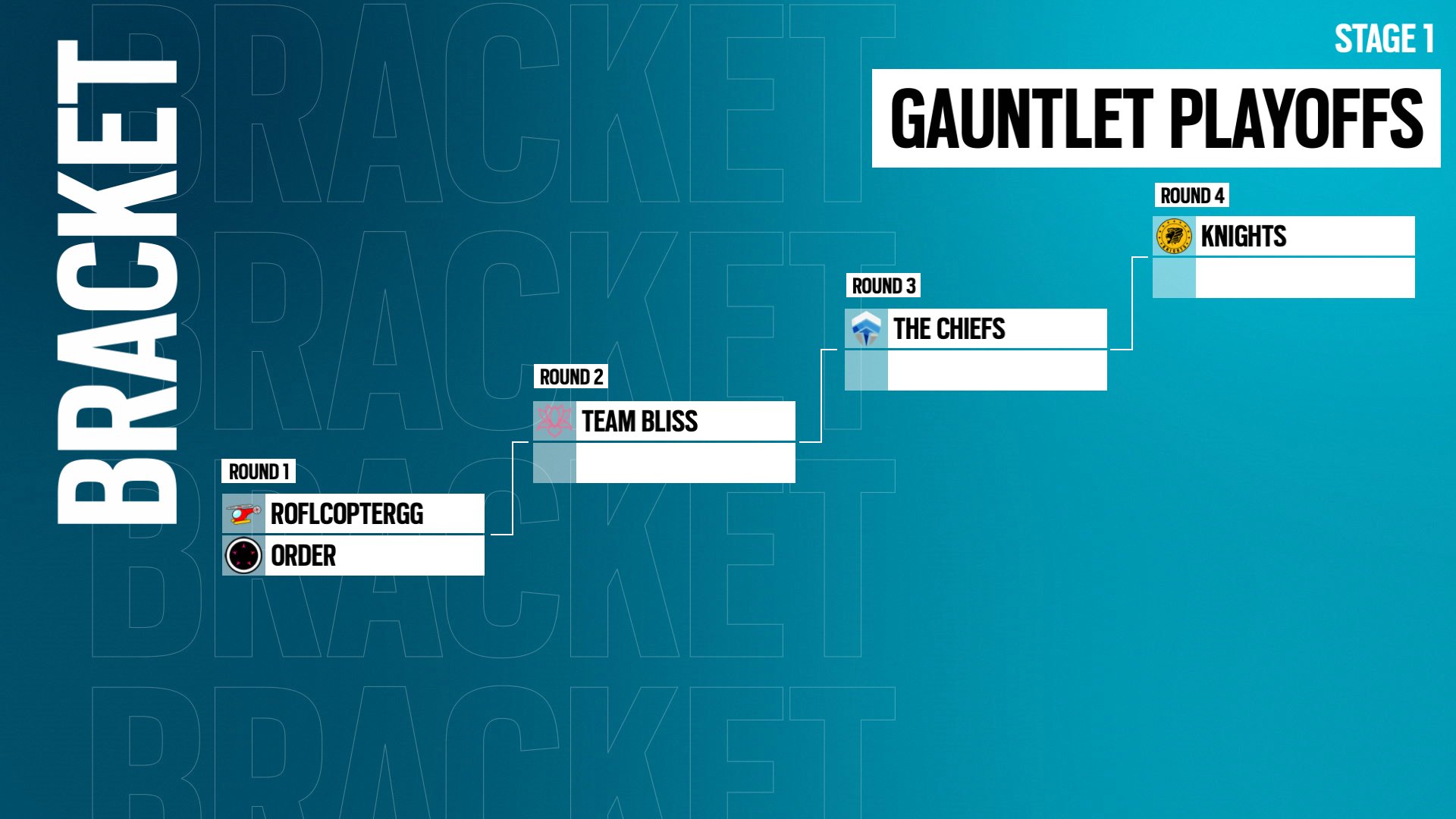 Be sure to keep an eye out this weekend for a dedicated OCN roundup article, where we dive deeper into the season's action.
Liga Six: Golden Kids Storm to the Top
Over in Latin America, each month will see the Liga Six Cup take place in each of the sub-regions, played between Tier 2 and 3 teams. The first cup was split up into four weeks of single-elimination tournaments, with the top teams overall qualifying to face pro teams in the regional cups at the end of each stage.
In the Brazilian sub-region, Cup #1 will come to a close tonight as last night saw a number of the favourites go out early, with just Team oNe Academy of note remaining.
Last week, meanwhile, the Week 3 tournament ended with the academy teams of Black Dragons and Team oNe both in the grand-final. Here Team oNe -- nicknamed the "Golden Kids" after their pro counterparts of the "Golden Boys" -- beat BD on Villa, 7-1.
As well as this, they also took down 2020's fourth-best CL team of Team Singularity and the well-known Guidance Gaming roster earlier in the tournament, situating Team oNe Academy as a leading CL-tier roster in Brazil.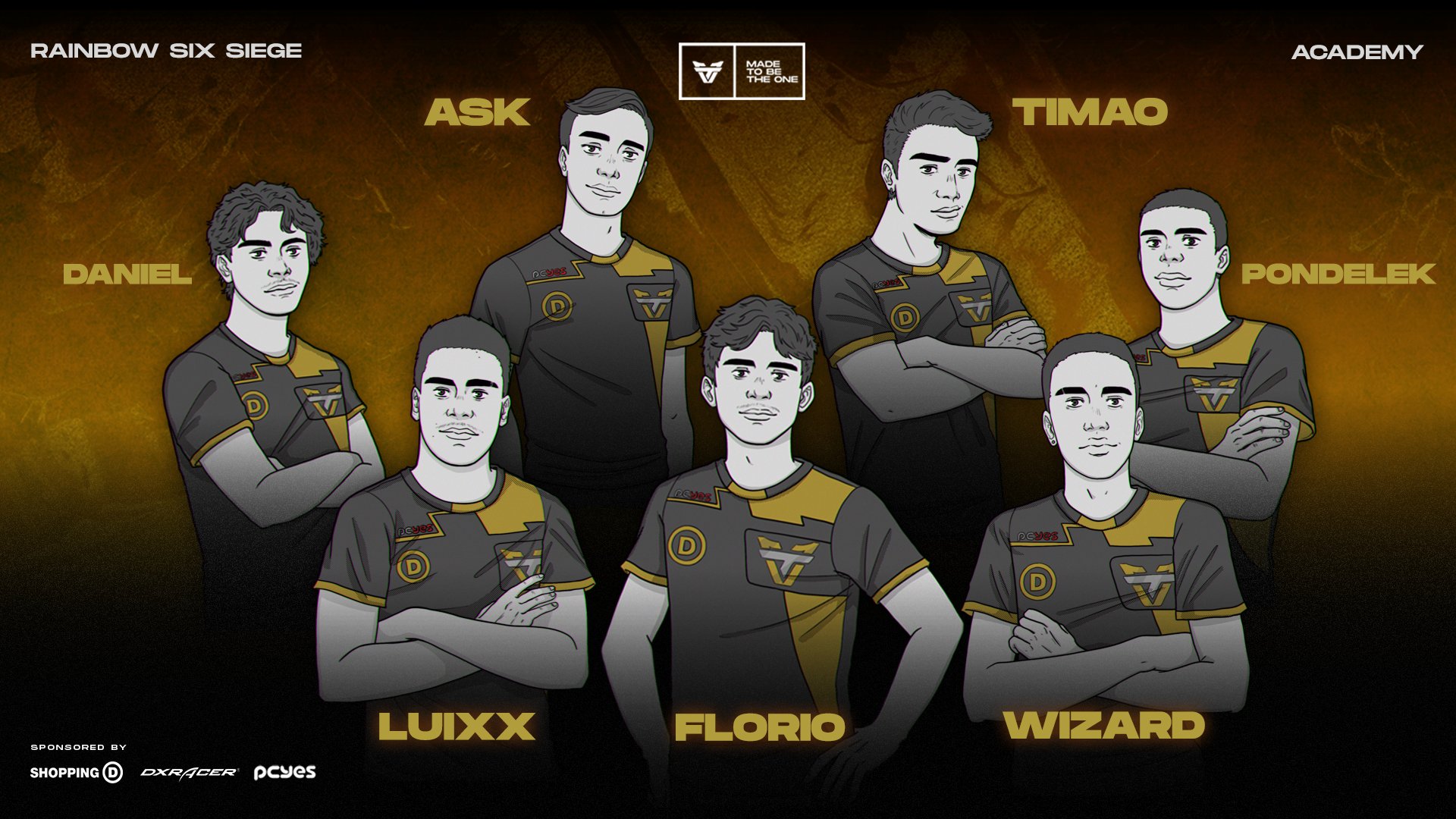 All these teams are now set to join the 7-10th placed BR6 teams in the Brazil Cup, which starts a week from today, runs for four weeks, and offers $18,000 in prize money in an excellent chance to give tier-two teams experience against tier-one rosters.
These tournaments will also take place in the other two sub-regions, with GGE Team and OverKnight Academy being the standout teams in Mexico while Maycam Evolve -- last Season's CL winners -- and Nocturns Gaming Academy lead in South America.
Russian Major League: Empire Taken to the Edge vs DED Inside
Three play days took place this week on Friday, Saturday, and Tuesday, with the first of two seeing the same teams meet twice in two separate Bo1s. While Friday's games saw all four Bo1s end in blowouts, Saturday had a lot of close games, such as Team Empire vs DED Inside.
The day prior, Empire had beaten DED on Clubhouse in a commanding 7-2 scoreline, but as they revisited the map on Saturday things were immediately different. After an even 2-2 start, DED then won two rounds to take the half and by round 10 was on map point.
From here, Empire kicked into action, taking the game to overtime before Scyther won a 1v1 to shut down J0hnny and secure map point. The game eventually ended on Round 15, as Empire got the defuser down in a 4v4 and stopped the retake with three members remaining.
Yesterday then saw DED Inside impress again, as they took Virtus.pro to overtime before losing 6-8. This game was also neck-and-neck throughout, with V.p only managing to break the deadlock when it mattered in overtime, indicating that DED Inside is likely a strong CL-tier competitor.
Next week will see further playdays on Thursday, Saturday, and Tuesday, which includes Vp vs Empire, Vp vs 43rti, and Empire vs REIMEI, with the top of the table set to get a shake-up.
Benelux League: GAMMA Smashes Opposition with New Addition Joe
Season 6 of the Benelux League started last week, with the league offering a Challenger League spot on top of the sub-regional title that has been won by GAMMA for the last three seasons running.
You can learn all about the teams, format, and schedule in our preview article here.
The most anticipated game this week was the debut of GAMMA GAMING's newest player of Joe "Joe" Crowther, who officially joins as a stand-in and not a permanent player from Natus Vincere, replacing the recently retired Panix
In their opening game, they faced 4Elements, led by the last year's CL-qualified player of WishMaster which was an absolute bloodbath.
ASTRO and Leonski both secured quadruple kills as they ran through their opponents, suffering minimal casualties on their way to a 7-0 victory. A 2.35 rating from Leonski won him the Week 1 MVP award as he singlehandedly won the only close round thanks to a 1v4 victory on Wamai.
Another very one-sided game was seen between Team 7AM and KV Mechelen Esports, which KVM ran away with thanks to a 2.11 Rating and 1.88 KPR from Duco. Alongside his efforts, clutches came out from both NNN1CK and Kwekko, as they won the game 7-1 as 7AM's lone round win came from a Soggy triple-kill.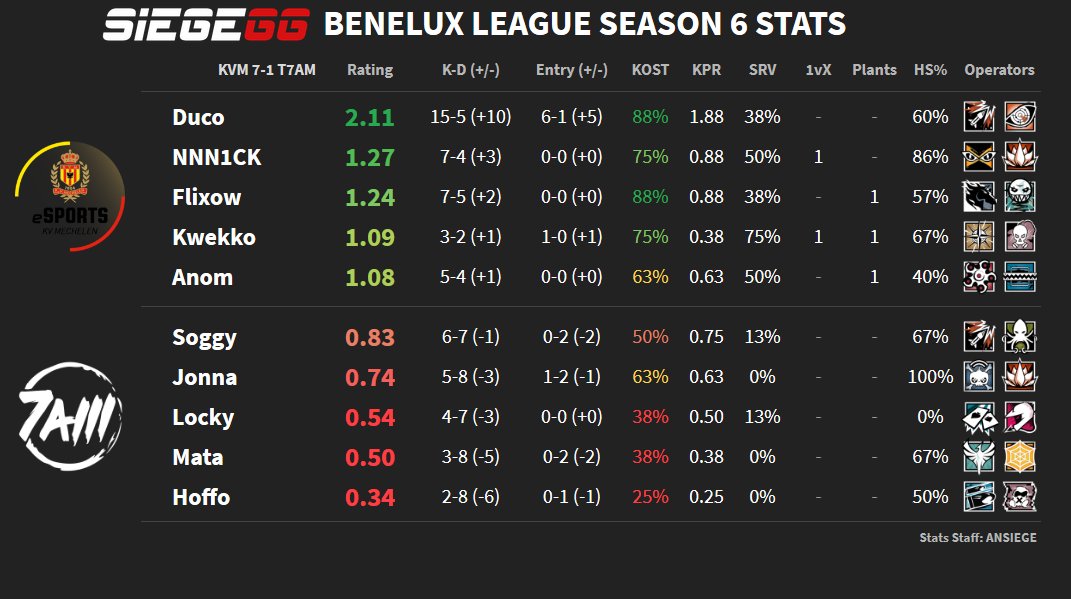 Another promising team coming into this season is the partially Turkish roster of Game Fist, who took GAMMA to three maps during the Benelux Cup grand-final and now sees two new members join the roster.
This week they played Activit-E Esports -- a team with members across six different nationalities -- who certainly surprised them from the get-go as they won round one with a 1v2 quad-kill from Hennessy.
Activit-E continued, going up 3-1 before Game Fist fought back to a tied half. As they went to defense though, AVE continued their streak as Game Fist found it hard to close out the close rounds.
Round 9 saw DareVish win a 1v1 post-plant, while Round 10 saw Cybrr, on a quadruple kill, run out of time before he could find the last defender, giving Hennessy another 1vX victory.
The game ended 7-3, with the two British players of Hennessy and Cybrr leading each team.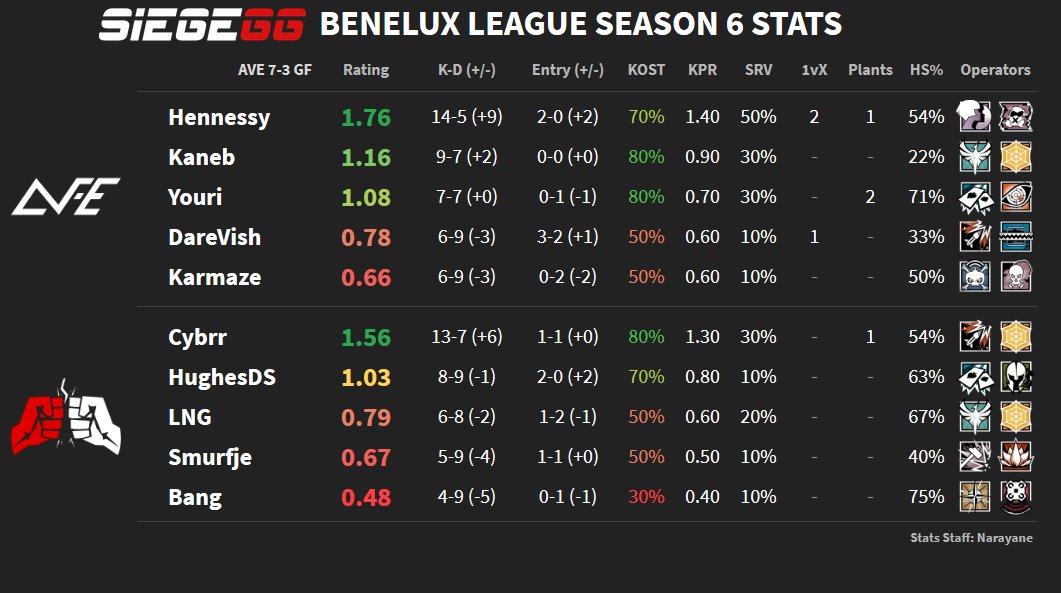 Finally, the closest game of the day came between two new teams in Clutch Rayn eSport and the Red Falcons, played on Villa.
Here, after two even 3-3 splits punctuated by 1v1s by GNXaknu and Zevroz, as well as a quadruple kill by Sanginell, the game came to a close on Round 14 as Nagoh ended the back-and-forth with a quad-kill of his own to win the game for Clutch Rayn.
This Belgian team certainly impressed, as they beat a number of well-known returning names to the Benelux scene.
Next week, two victors of GAMMA and Clutch Rayn will face-off, followed by 4 Elements' chance to make up for this week's loss as they face Activit-E. Two of the losers of the Red Falcons and 7AM will also meet before Game Fist vs KVM ends the day.
---
This coming week will see the end of the Korean national season, the mid-season of NACL Stage one, and the much-anticipated Empire vs Vp game in the Russian Major League. Be sure to check back at SiegeGG for a full rundown on the action this time next week.