In a first for the LATAM region, this weekend will see the women's league player of Rafaela "Miranda" Miranda be substituted in for INTZ's BR6 game to replace Vinicius "Vnx" Mello who's currently suffering from an unspecified health issue.
We are going through difficult periods, but we will never give up, @INTZMiranda will help us in the games this weekend until the @VnxxR6 improve. I ask for all the support for her in this game, she had to learn a new function and tactics in a very short time.
Miranda previously played on the "INTZ Female" roster which finished third during Stage 1 of the 2021 Female Circuit tournament after initially joining the organization exactly a month ago. She now will make her tier-one debut this weekend with matches against the teams of FURIA Esports and FaZe Clan as the first women to play in any top tier tournaments in the LATAM region.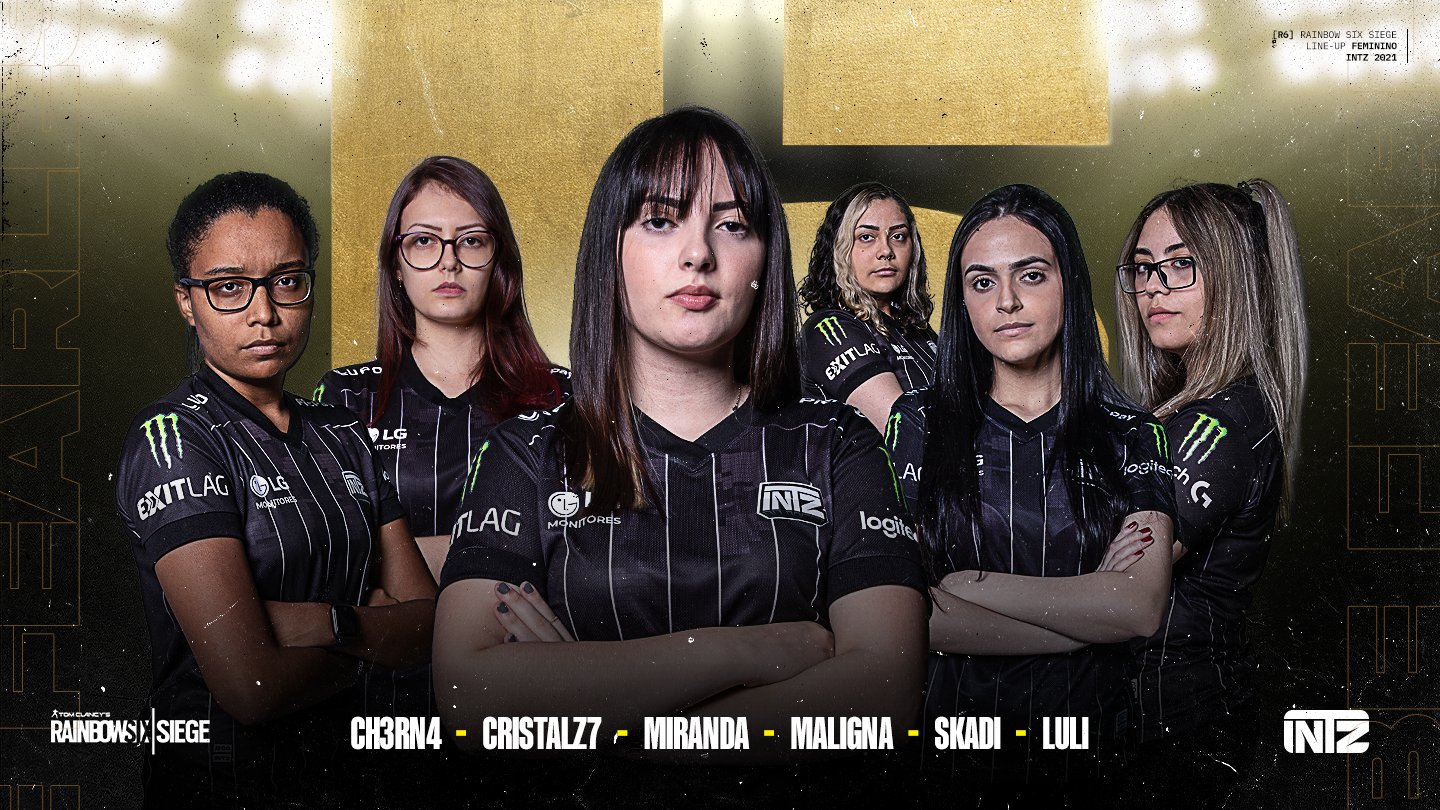 At the moment INTZ sits down in the last position in the BR6 League with zero points across five games. With their top performer now unable to play and with games against the first and fifth-best teams in the league, this will be a particularly difficult weekend for INTZ giving Miranda quite a daunting debut.
Guys I'm not going to play these two games this weekend as I'm recovering from a health problem. Next week I'll be playing again from home.
Unlike in EU and NA, the Women's tournaments in Brazil have been given a very large amount of investment and attention by Ubisoft with the 2021 tournaments totaling a massive $53,000 in prize money. This has led to a number of big organizations such as Black Dragons, INTZ, and the ex-ANZ Pro League org of FURY picking up teams.
Despite this, prior to this coming weekend, no woman had ever played in a notable mixed-gender tournament in Latin America with the planned DreamHack Rio event which had a dedicated Women's qualifier being canceled just prior to its start.
Elsewhere around the world, North America previously saw Lauren "Goddess" Williams compete in the Pro League for Cloud9 and the Soniqs while the ANZ region saw Kaya "Loona" Omori compete for Noble and SiNister. This, therefore, marks a big moment for the Circuito Femino and the Brazilian scene in general.
A NEW FEMALE CIRCUIT IN 2021!

With a NEW look, record PRIZES, and a format that will provide a SHOW ALL YEAR long, the 2021 Women's Circuit is now open for registration!
As for Vnx, it is unclear what exactly the health issues referenced is, however, this does come one month after another member of INTZ's women's team, Ch3rn4, announced she was COVID-positive and two weeks after the two MIBR members of Luca "LuKid" Sereno and Matheus "Budega" Figueiredo were isolating due to COVID as well.
Nevertheless, Vnx will be back for the final week of play in the BR6 super-weekend on the 16-18th in which INTZ will face the Ninjas in Pyjamas and W7M Gaming.