In a continuation of the Summer event, the Autumn version of the ₩30,000,000 (US$25,000) Korean national tournament got underway about a week ago, featuring three APAC North teams in attendance and other teams not to be scoffed at either. Despite past struggles with making the numbers for the Pro League, the Korean domestic scene has been going along strongly.
This Korean Open series of nationals is the latest in a line of a few prior successful tournaments, so here's a rundown of the games from the week prior and here's what to expect from the second week ahead.
Raising the curtain on the Autumn event on Friday were the APAC North Six August 2020 Major winners of Cloud9, going up against the semi-pro FriendlyFire Clan in Group A. Kicking proceedings off on Oregon, things got underway well for FriendlyFire as they took the first round, but three in a row went to their more experienced opponents before the slide could be stopped. Up 4-2 at the half, Cloud9 had little difficulty closing things out, taking the map 7-2.
It proved to be a mistake to bring Cloud9 to Kafe, however, as the top-flight team sliced through its opponent after starting on defense. Round after round went to Cloud9 and after a 6-0 lead, they had only been properly troubled by a 1v1 in the sixth round. Swapping to attack, Cloud9 closed things out and finished a summary victory over its domestic opposition.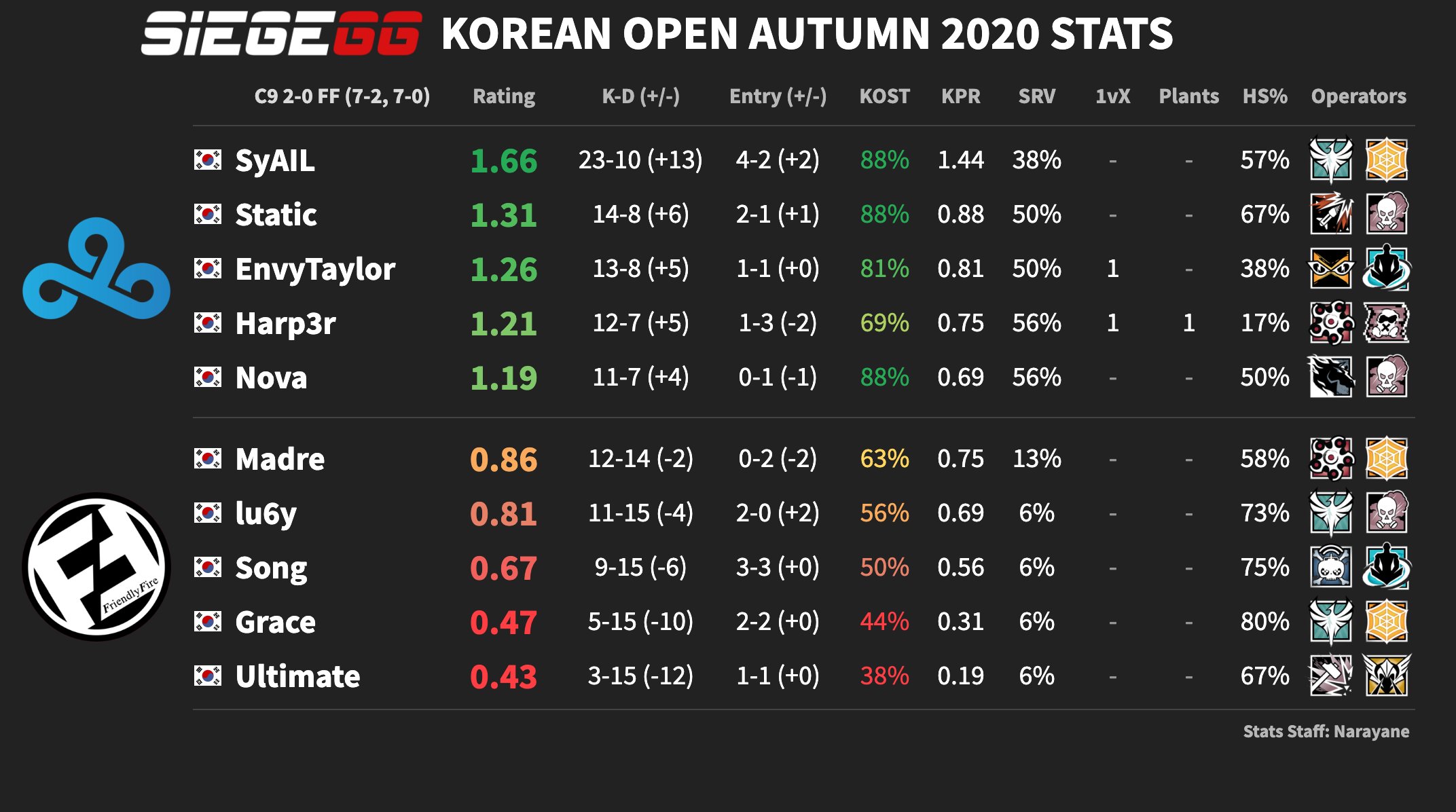 While GC Busan Spear may not be an APAC North side like Talon Esports is, it had finished second in the Summer event and is almost certain to replace a SCARZ certain to play in the APAC North relegations at the end of the season. And with results like these in Group B, it certainly is one of the stronger teams in the APAC region as a whole.
The game had kicked off on Oregon and the two ex-Cloud9 players of h3dy and CATSang, as well as ex-Pro League players Templat and Jaekdow were all working in concert as a 4-2 lead on attack became a 7-2 victory on the map itself. Things were more hotly contested on Villa, but a 3-3 defensive half meant that Talon were in trouble. Sure enough, GCB Spear got to match point as quickly as they could in the second half and while Talon delayed their loss by a round, they could not hold it off any longer.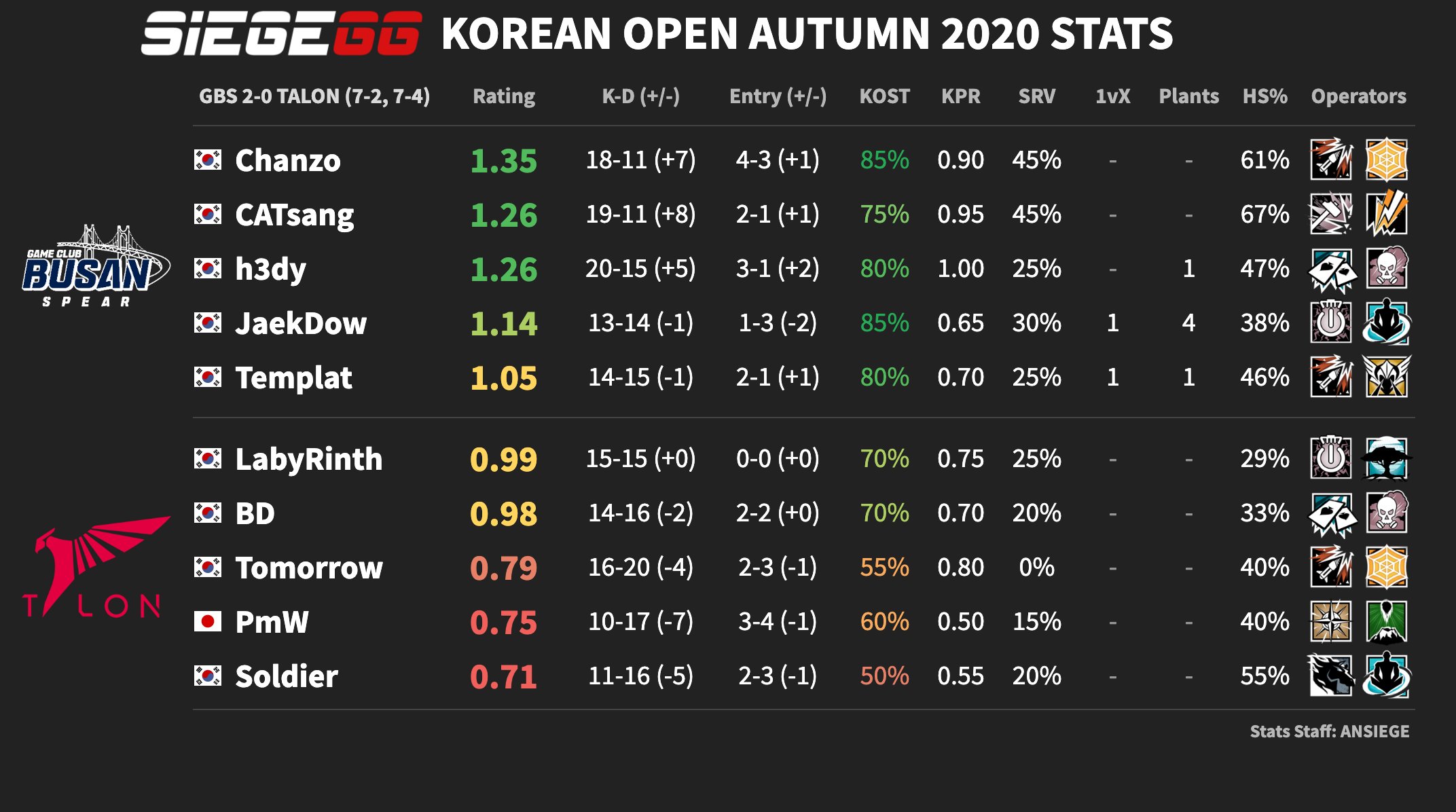 With the Friday games over, the Sunday games saw SGA eSPORTS take on Faust in an amusing continuation of the 7-4 and 7-2 scorelines. With Clubhouse as the first map, SGA's start on defense gave them a welcome buffer as they managed a respectable but necessary 4-2 half. The second half saw Faust mount a challenge, but two rounds in the first three was all they could get, as SGA established its authority and took the win 7-4.
Playing next on Villa, SGA once again enjoyed the benefit of starting on defense. So strong was their defense, in fact, that five rounds went to them before Faust finally clawed one back. Down 1-5, Faust soon faced five match points after the role swap as they lost their first defensive round. While they managed to shave the difference down to four, that was where it would remain, as SGA completed a 2-0 victory in a 7-2 manner on Villa.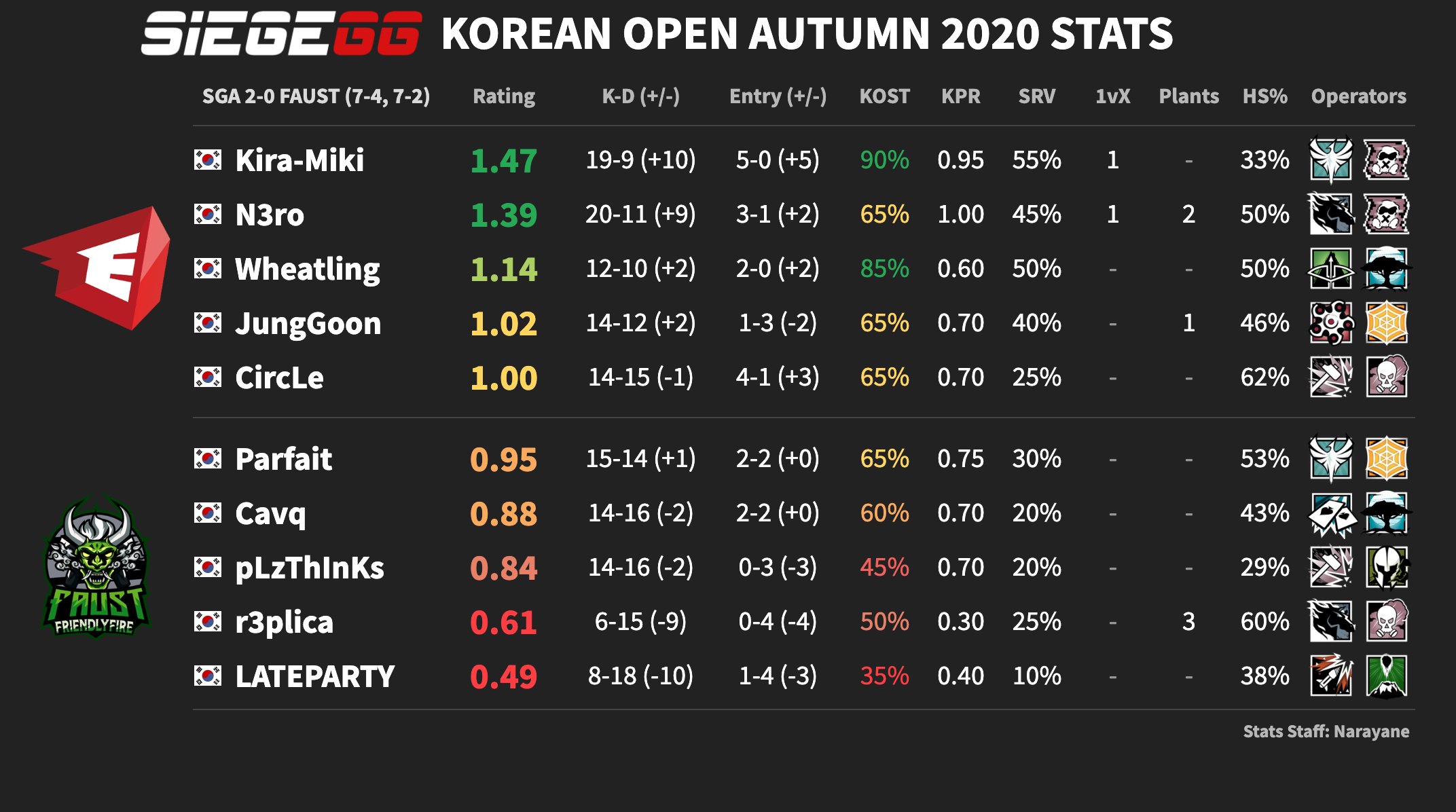 Closing out the week of play was the third APAC North team, SCARZ, against Use Drone. While SCARZ has had a torrid time in the top-flight, Use Drone did not prove to be much trouble on Sunday, with the series kicking off on Coastline. As expected on the attacker-sided map, SCARZ took a 4-2 lead. Swapping over to defense, SCARZ traded a round each with Use Drone, but closed out proceedings in the next two rounds to take the map 7-3.
Then playing on Oregon, SCARZ emulated Cloud9's second map on Friday, looking absolutely lethal on attack and sweeping to a 6-0 lead. Gone were any notions that Use Drone could challenge a SCARZ hardened by its experiences in the top-flight. On defense, there was no time wasted once more, as SCARZ easily defended the basement bomb site to close out the map 7-0.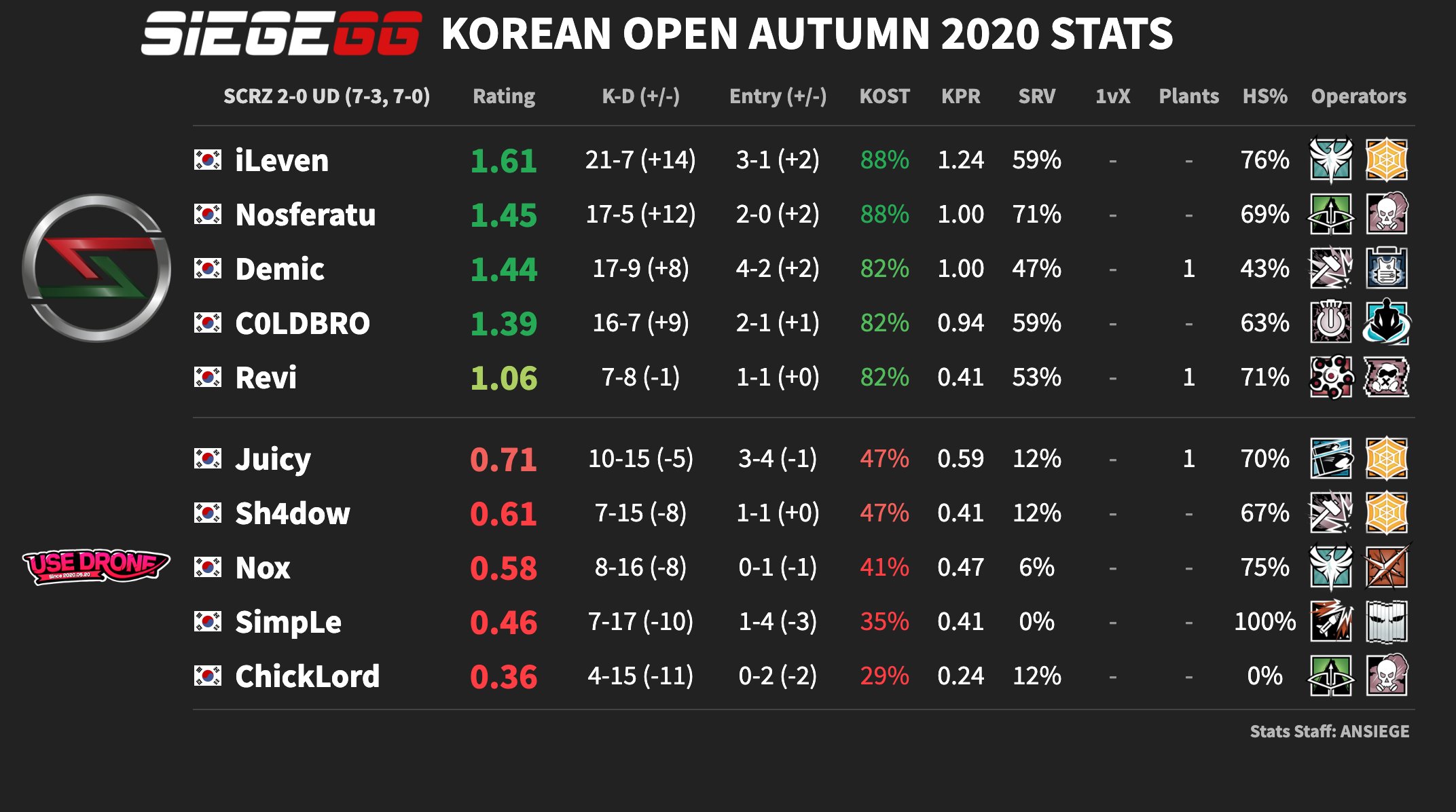 This week, be sure to tune in for the second week of matches on the 16th and 18th of October at 7 PM KST (UTC+9) each day.
Of note will be the GC Busan Spear match against the new-look SCARZ, which could be an important indicator as to both teams' chances of participating in the APAC North Division for the 2021 season -- with only one of the two teams set to make it there.
---
Keep an eye out here on SiegeGG for further updates from the Korean Open 2020 Autumn tournament as the games continue for the final week, and be sure to follow us on Twitter for instant updates.