Header image by Bruno Alvares/Ubisoft.
Play Day 3 of the European League has arrived and recently promoted Team Secret is looking to show that it deserves to be there, after managing to secure its place to the EUL on the last day of Challenger League Season 11 as OrgLess. The new season saw Team Secret start off with respectable performances, securing two 6-6 draws against Na'Vi and Team Vitality.
One of the team's more experienced players is Niklas "KS" Massierer, who is one of the veterans in the European region, having played professionally since the game's early days in 2016. It's safe to say that KS' career is one that has had its ups and downs, having previously played for PENTA Sports alongside the likes of Fabian and Goga until the end of 2017 and then been relegated at the end of Season 9.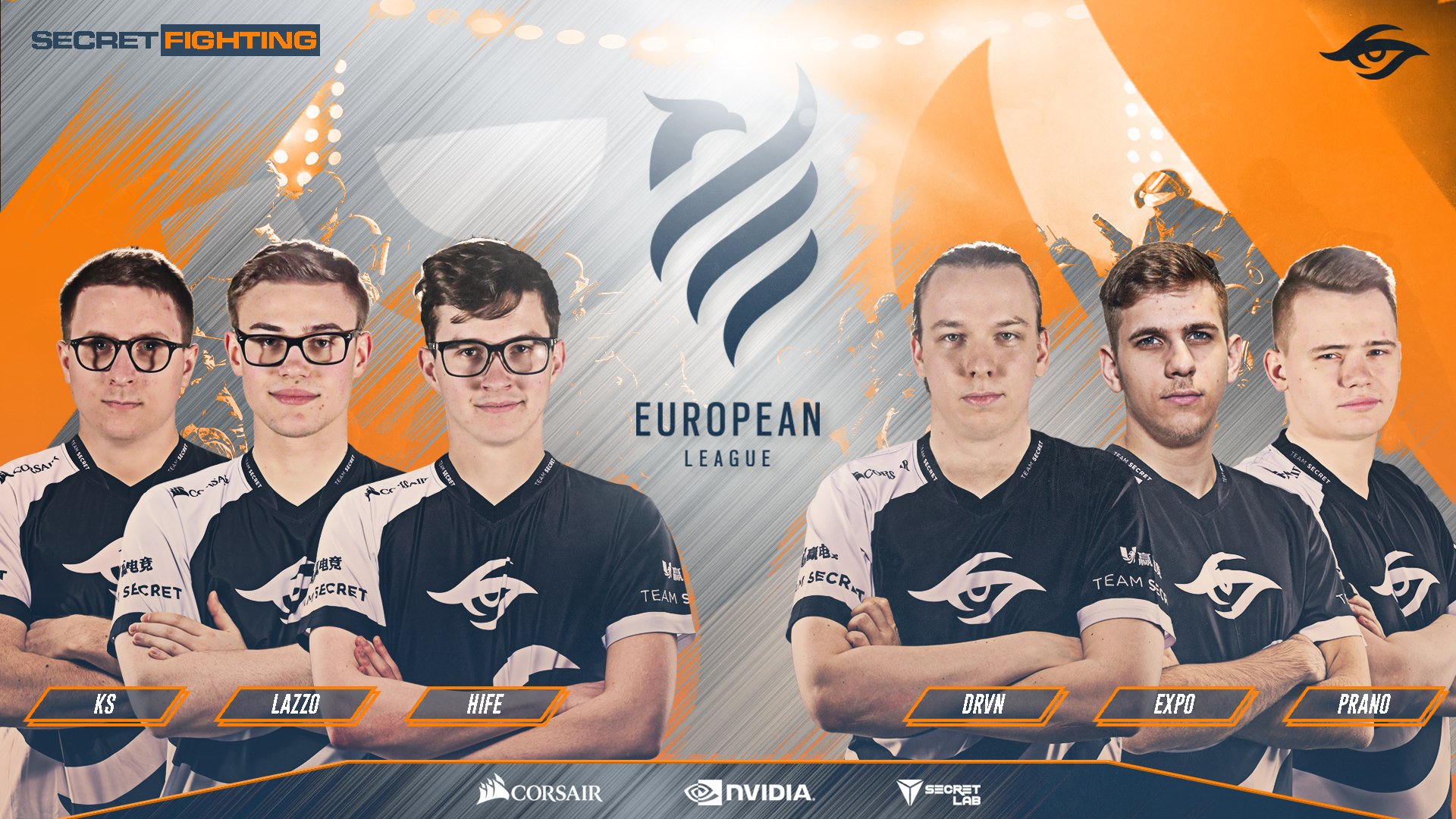 With the roster reverting back to the OrgLess name, constant roster volatility has made things perhaps a little difficult but recent times have seen the Germans do extremely well with. Much of this can be attributed to their new signings -- KS' brother Daniel "Exp0" Massierer and Vincent "Hife" Finkenwirth -- having joined the team a month apart earlier this year.
As such, SiegeGG spoke to KS to find out more about his career, his time with the Team Secret roster, and what he expects from his team this season.
Hello KS, could you introduce yourself?
My name is Niklas Massierer, I am 24 years old and from Germany. I have been playing Rainbow Six: Siege since the Closed Alpha and professionally since Year 1 Season 2. Most of you probably know me from Year 2 when I played for PENTA Sports.
You're a professional Rainbow Six Siege player for Team Secret, but where does your motivation come from?
My motivation which keeps me playing the game comes from the game itself. It is still one of the best shooters out there and they always update the game and bring in new features which lead to complete meta changes every season.
You have had an excellent career that has allowed you to rise to the highest levels. What were your personal methods to become such a strong player?
KS won two Pro League titles with PENTA Sports.

I don't think I have any specific personal method, it is more like I improved a lot over the years, plus that the teamwork of my current team helped a lot too.
Let's get back to the team. After your fourth-place in Season 10 of the Challenger League, what was the team's vision and what did you learn from this experience?
Everyone wanted to be back in the Pro League, which of course wasn't happening in Season 10, but people were hungry for it. After Cryn and ripz got acquired by other Pro League teams, we knew that we could make it, but needed the right players to do it.
Why did you choose Exp0 and Hife as their replacements?
Cryn was prized away by G2 Esports and played against OrgLess for Defusekids, but now plays for Chaos.

If your team has language barriers, it's hard to be on top. So we decided to stick to Germany and only looked for German-speaking players. The issue there is that you mostly don't have "super stars" and have to work with what you get. We chose these players because we knew them already and also some of us like Prano had already played in a team together with Exp0 and Hife, so we knew what they are capable of.
How did you prepare for this season and what mindset have you been applying?
To prepare better for the new season, we acquired two new support staff which helped to improve the whole team. Omerta, who stepped in as an analyst is also helping Lazzo with coaching, while Titan is our performance analyst.

With Lazzo, Omerta, and Titan behind us, the players were able to focus way more on their own and team gameplay. Without them, it would have been hard to get all five players at the same level in this short an amount of time.

We reworked our callouts, strategies, and roles together to get to the same page regarding in-game communication.
You finally manage to realize the dream of getting back to the top-flight. What was the feeling during your victory against DefuseKids?
The statistics from the game that sent OrgLess to the EU League over Defusekids.

There aren't many words which can describe how I felt after winning and realizing we made it to the Pro League. I would say I was just really happy.
So now you'll be playing in European League -- do you think you have something to prove where you just want to show the world that nothing is impossible?
I think we already proved that people were wrong and that we could and have made it.
Let's talk about your signing with Team Secret. What will Team Secret bring to this team that has always managed on its own?
Team Secret not only brings the financial support which our players need to only focus on Rainbow Six Siege and the European League but also the experience, which we were missing.
Your story is important, having shown that quitting is never a solution. Do you have something to say to best describe your journey?
Hard work always pays off, stop dreaming and start the hard work.
Do you have any closing words to finish this interview?
Can't say it enough, I'm thankful for the whole support the team has got from you fans!
---
It is clear to see that despite being a professional player for four years, KS still has the drive, determination and love for the game at its highest level. With a strong belief that he and Team Secret can prove people wrong and their promising start to the season, it makes keeping an eye on Team Secret's performances this year all the more interesting.
With matches against BDS Esport on Play Day 3 and then a familiar face in Tempra Esport on Play Day 4 coming up, Team Secret will be keen to show just how good they are.