The sixth British national PC league has just been announced with a new organiser, the largest prize pool to date, and a spot in the new Challenger League up for grabs. Check out all the confirmed information below:
Jump to:
Qualifiers
The qualifiers for this tournament will kick-off in almost two weeks time on the 20-21st of June, with an initial Swiss open bracket followed by a best-of-three map elimination bracket. Following this, subsequent seasons will see teams qualify for the main league via second division and a promotion system, as we've seen set up in a number of other nationals throughout Europe.
The sign-up link is available at the tournament's website here.
Format
The league itself will see an identical format to the last ESL Premiership season, which sees eight teams play in a round-robin group stage over the course of seven Thursday between July 2nd and August 27th. Following this, at the end of these games, the teams placed in third and sixth face off and the teams in fourth and fifth face off, with the winners of each game meeting the first and second-placed teams in the Finals.
These presumably-online Finals will take place on September 5th and 6th, where the winners will be crowned as the British national champions, win a spot in next season's Challenger League tournament, and take home the biggest share of the massive £25,000 (~$31,000) prize pool.
This prize pool is the third-largest of any ongoing tournament at the moment, behind just the GSA League and the Six Masters, which include a total of 10 Pro-tier teams between them. With no British teams in the Pro or Challenger League at the moment, this is a massive opportunity for tier-three players to earn significant winnings even if they fall short of the title.
The Future of the Region
With ESL leaving Europe and all of its national leagues behind, the old ESL Premiership British national tournament had to be replaced, with Ubisoft UK deciding to partner with the new company of "Promod Esports" as their new delivery partner.
Promod Esports includes a number of staff members of the old ESL UK branch, meaning they are already well accustomed to the UK R6 scene. The CEO of Promod, Rob Black, had this to say:
We're delighted to be able to work with Ubisoft on the newly announced UK Ireland Nationals, the Promod Esports team have loved working with Rainbow Six Siege over the last few years and we cannot be more excited to continue to be a part of developing the domestic competitive scene.
As well as this, SiegeGG spoke to the Marketing Esports Manager at Ubisoft UK, Will Attwood, about the new season and the changes to the tournament:
Hi Will! Could you share a little about yourself and your role with the Ubisoft UK esports team?
Absolutely, gives my colleagues a bit of time off from me talking about esports all the time. I've been involved in esports in a professional sense for a little over 6 years now, after a short and unsuccessful run trying to go pro at a few games in my youth.

Originally, I started article-writing around a few games I was playing as a way to analyse and improve my own gameplay before I moved into the freelance league operations side of things with ESL UK. I joined their team full time in early 2017 running the Premiership as well as some other projects during my three years there.

I've been brought on at Ubisoft UK as the Market Esports Manager and I oversee competitive gaming in the UK and Ireland. That primarily involves Siege at the moment and I'm heading up the new UK Ireland Nationals (UKIN) that starts in July. I'm excited to bring a very passionate community a new competition and I can't wait for them to see what we've got planned over the coming months.
What do you think of the UK Rainbow Six teams so far, with CR4ZY, Team Secret, and Natus Vincere all having made a name for themselves in the UK and beyond?
I think we're definitely considered one of the stronger regions in Europe with a storied history with teams from the UK and Ireland from Team Secret's early Pro League runs and their 3rd place in Raleigh to Na'Vi's victory in Tokoname and recently with two teams in the Challenger League getting close to Pro League.

Outside of those three teams we've got many coaches and support staff from Fresh and Shas and their work on G2 plus Omerta, Sternab, and rcuth showing our breadth of knowledge. I think we've all got our sights on the Six Invitational 2021.

Natus Vincere with the Pro League Season 10 trophy.
What is your honest assessment of the development of the UK scene so far?
Since my involvement from late 2017 in Siege, we've seen a great level of development from teams and players originally on Xbox One making the move over to PC. I'm sure this season we're going to see MnM Gaming back with another roster but Fierce Esports, Demise, and Vexed Gaming have all showed up in recent seasons with several of them making strong Challenger League runs. It's still early in our development and we've got a scene hungry for more success.
What exciting new things are in store for the UK scene, starting with the UK Ireland Nationals?
I think the most exciting thing for the UK and Ireland nationals this year will be our UKIN League 2 that will run after the top level UKIN tournament finishes in September.

This league will qualify directly up to the UK Ireland Nationals and will give those players who have long term aspirations within Rainbow Six Siege a platform to continue their development upwards and show us exactly what they're capable of in a very competitive setting. This also allows us to get an insight into that level of competition so we can start to learn the names and faces of the future.

We're also keen to get fans at home involved as much as possible both through our new educational content, focused on UKIN players, to help those at home to improve their own play, but also through some new community initiatives we're excited to reveal over the next few weeks.
How will the UK tie into the broader esports outlook for Europe and beyond?
For the UK and Ireland our qualifier spot into the EU Challenger League cannot be overstated. Players have wanted this for such a long time and we're very excited to see what this does for the scene. Playing at a national level is now a viable way to make the jump into pro play.

The new Challenger League qualifier format.
Is there anything else you would like to add, possibly entice the grassroots participation from the UK even further?
The grassroots participation in the UK and Ireland has always been strong and we want people to have the opportunity to play Rainbow Six Siege in a competitive and fun environment as much as possible.

We're looking to keep our partnership going with university programs as well as Belong's arenas and hopefully some additional online cups for PC and console. Definitely tune in from the 2nd July on rainbowsix_UK from 6pm as we unveil the full plan for the year!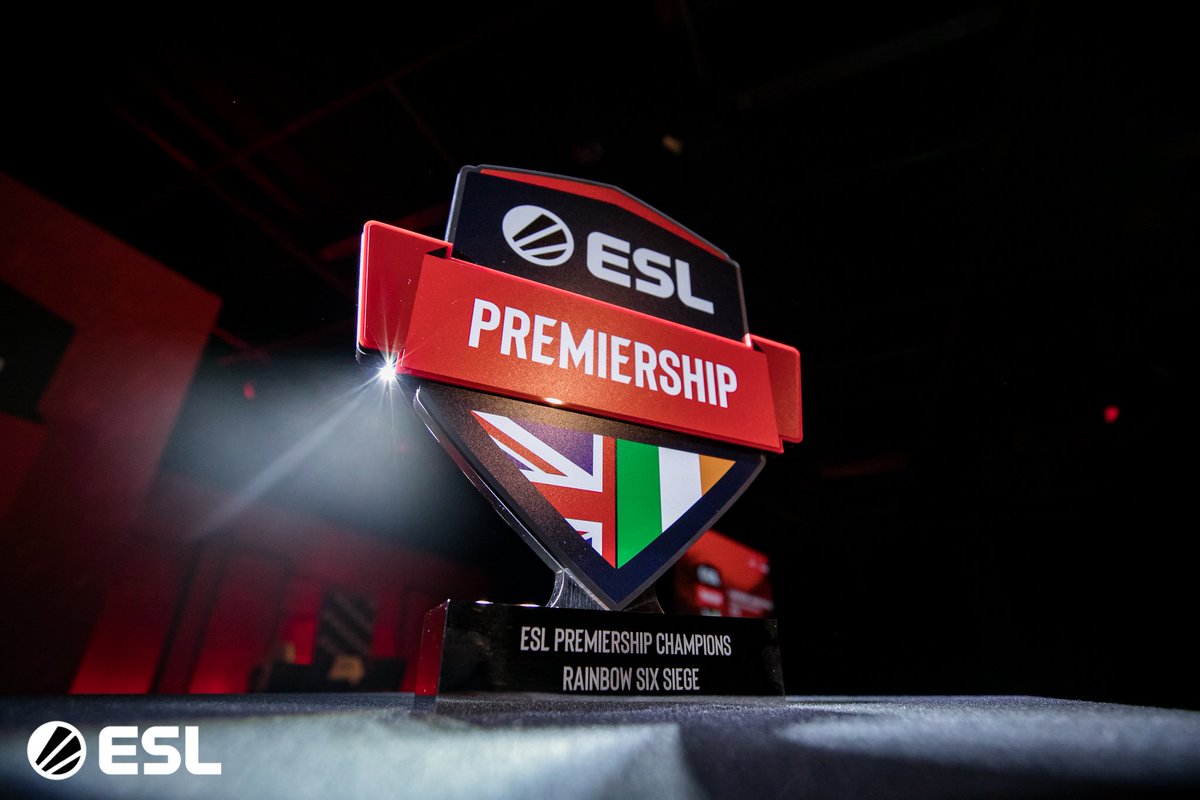 Finally, the Marketing Director at Ubisoft UK, Mark Slaughter, had this to say about the new season:
We're proud to be announcing this next evolution for the UK Rainbow Six Siege esports scene. We've seen some world-class players and teams emerge from the UK in the last few years and we hope that UK Ireland Nationals will be the next step in building a clear path for more players to grow from aspiring professionals to world-class champions
Prior Seasons and Victors
Excluding the Premiership season on the Xbox, there have been five prior British national tournaments won by a total of three teams:
ESL Premiership Winter 2018 - Team Secret

meepeY, Lacky, LeonGids, sTiZze, Elemzje, and Helbee (coach)

ESL Premiership Spring 2019 - MnM Gaming

neLo, CTZN, Doki, Kendrew, Saves, and GiG (coach)

ESL Premiership Summer 2019 - Natus Vincere

neLo, CTZN, Doki, Kendrew, Saves, and GiG (coach)

ESL Premiership Winter 2019 - Natus Vincere

neLo, CTZN, Pie, Kendrew, Saves, GiG (coach), and jahk (coach)

ESL Premiership Spring 2020 - CR4ZY

pacbull, dats, M4DMAN, Jonka, Nathan, and rcuth (coach)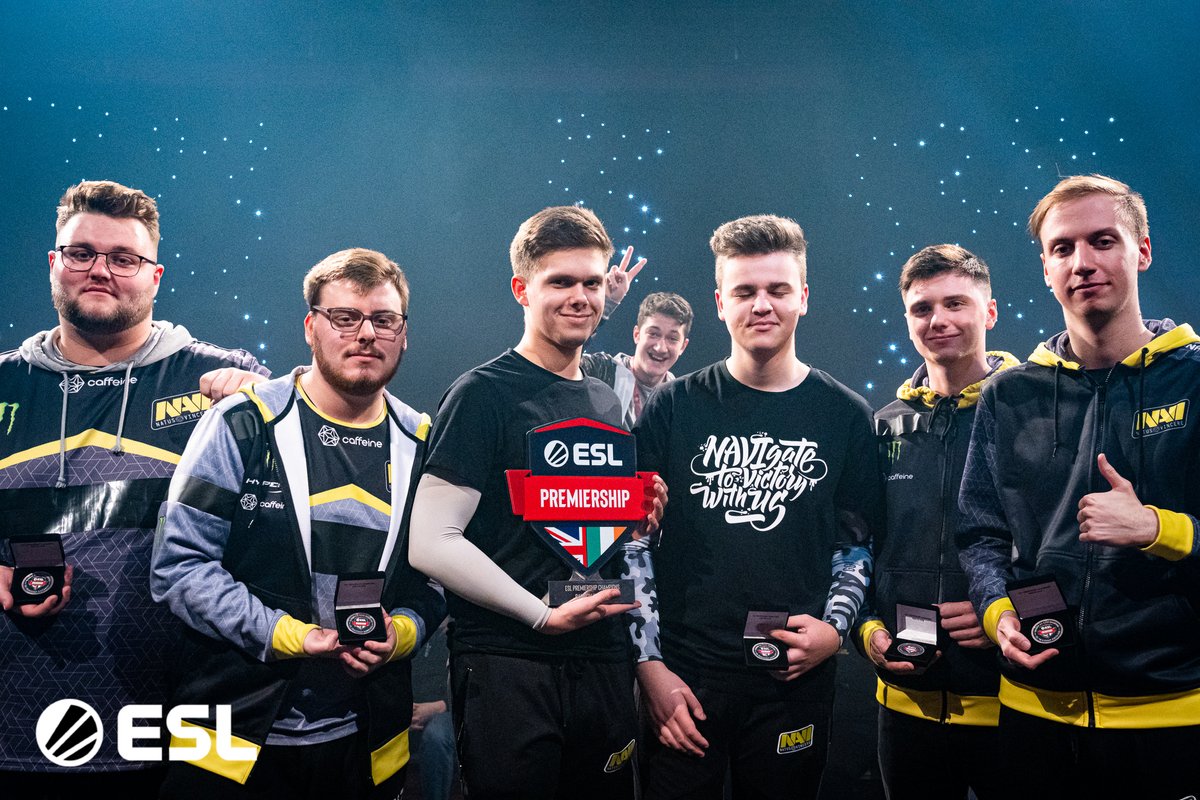 This, therefore, means that the current Natus Vincere roster is the three-times champion of the tournament, but, after losing their British core-lineup and with the organisation being Ukrainian based, it is unlikely they'll be able to play in the new league unless they find a British substitute to replace Panix, Saves, or neLo.
With Na'Vi possibly unable to play and Team Secret disbanded, this makes the ex-CR4ZY roster which finished the last Challenger League season in sixth-placed the favourites to retain their title.
Since last season they have left their organisation, dropped their coach, and replaced M4DMAN and pacbul with the ex-Secret player of Fonkers and the ex-Na'Vi stand-in of Blurr to create a rather formidable lineup. With the season only just being announced, other challengers are not yet known, but it is rather likely that the MnM Gaming organisation will be competing in the league with a new lineup of their own.
---
Be sure to catch all the action when the league kicks off and keep an eye out here at SiegeGG for weekly coverage of the tournament.