After the shock revelation that Ben "CTZN" McMillan had been benched, following his now-successful desire to join G2 Esports, Natus Vincere (Na'Vi) has announced the signing of former BDS Esport player Dimitri "Panix" de Longeaux. Furthermore, Byron "Blurr" Murray, from the ESL Premiership team of Fierce Esports, will be standing-in for Jack "Doki" Robertson, with the latter banned until the 2nd of April.
To know more about the changes, SiegeGG spoke to the man watching from the sidelines, Doki:
You have been in somewhat of unique place for the past five months now, essentially like an unwilling coach. You've talked at length about your ban itself, so we'd like to know, what have the positives been from this experience?
Since being suspended from competitive play, I've been able to have a wider look on things as whole within the team -- taking on a kind of a coaching position. It's been good for me to see mistakes happen from an outside point of view so I have a greater understanding of the teams problems when I return to playing.
Obviously, losing CTZN was not planned. How did this come about, could you shed some light behind the scenes?
Losing Ben wasn't really planned but I felt he was unhappy in the team for a while, so the timing wasn't surprising. I'm good friends with Ben and I feel he is making the right decision for himself moving forward. For Na'Vi, I personally don't think it will change so much in terms of results -- it will, however, change the way we play together as a team slightly, but it just means we need some time to adjust.
How did your team settle on Panix as a permanent player and Blurr as a stand in?
Panix brings so much more to our team than just another player. He is one of very few players within EU who have been playing professionally, and still are, since the game's release. With this comes so much experience and situational awareness which he has been able to communicate to us, always bringing new ideas and strategies.

We are going to use the coming weeks to settle in properly with Panix and prepare the team for the future. I'm super excited to work and grow with this roster, looking forward to the year ahead!
Any reason the team did not just extend the Pie contract?
We felt Pie didn't fit correctly into our lineup, although being a great player I believe he'd benefit in a more structured team as we are very crazy and do stuff more on the fly, I suppose you could say.
What are the team's goals now and how soon will they be achievable?
Our goals are to play this year to the best of our ability, qualify for every major of course would be great - but first of all have fun as a team and enjoy playing together again!
Panix began his career back in Season 1 of the Pro League before quickly becoming one of very first Rainbow Six DreamHack champions alongside meepeY, Elemzje, and ENEMY at DreamHack Tours and finished within a single kill of winning the Pro League Season 3 title with Playing Ducks. After failing to qualify for the 2017 Six Invitational, he left to create a new team under the Team Vitality banner, now known as PENTA.
In his two years on this team, he peaked at fifth place in Europe's Pro League and attended two Majors -- the 2018 Six Invitational via the public vote and the Paris Major via the host invite -- finishing last in both tournaments. After being crowned as both the French and German champions, the PENTA players then qualified for the 2019 Six Invitational via a runners-up finish at DreamHack Winter, only for Panix to be dropped before the Major began.
After jumping through a number of tier-three teams, including the Polish champions of PACT and the Italian champions of EnD Gaming, Panix finally found a home on BDS Esport alongside four other ex-Pro League players. Before the team even played a single Challenger League game, BDS had defeated G2 Esports, Luminosity Gaming, DarkZero Esports, and Evil Geniuses to finish fourth at DreamHack Montreal 2019, with Panix finishing as the fifth-highest rated player at the event with a 1.19 rating.
The team then won the Challenger League with next to no opposition and followed it up by qualifying for the Six Invitational via the open qualifiers two months later, before Panix was once again cut from the team before he could attend the event.
Now, half a season later, Panix has returned to the Pro League by replacing the previously benched player of CTZN on the reigning Pro League title holding roster of Natus Vincere.
At the same time, Blurr joins the team as a stand-in for Doki, replacing Pie in that role until the 2nd of April when Doki is unbanned. Blurr previously played on a number of tier-three European national rosters including Mkers (which has now provided five Pro League pickups in the last few months) where he was crowned an Italian national champion.
As well as this, he also has played in previous seasons of the Benelux and Premiership leagues and, most recently sat in second place in the ESL Premiership Spring season on Fierce Esports. Just as his predecessor did before him, he will now take the massive jump right up from national level tournaments into the Pro League on Natus Vincere as a stand-in while Doki completes his competitive ban due to in-game toxicity.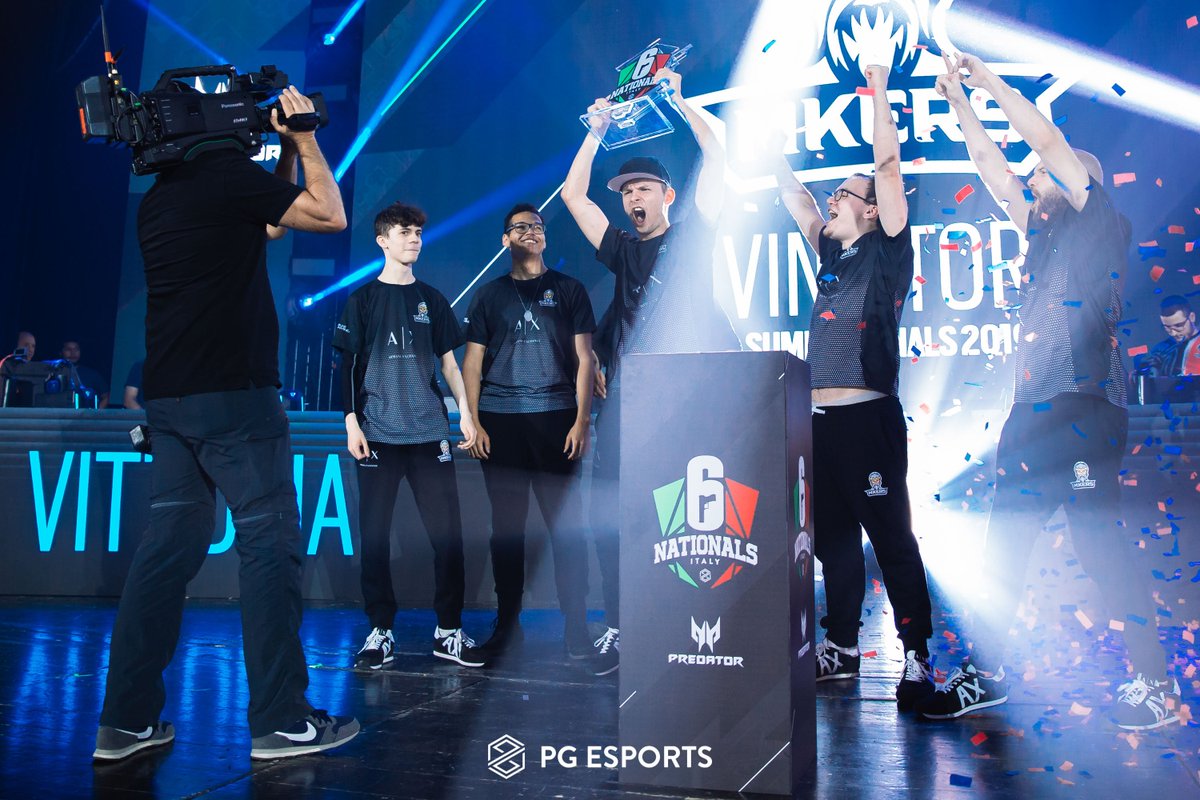 Since winning the Pro League during Season 10, Na'Vi quickly dropped their coach of Ellis "GiG" Hindle, finished the first half of Season 11 in sixth place, and exited the Invitational in the group stage. This led to their star player of CTZN to look for opportunities elsewhere, causing the team to bench him from the roster. With just five points separating Na'Vi from a qualification position to the Pro League Finals, the team will hoping that bringing on Panix will help secure tickets to Sao Paulo in pursuit of becoming the second-ever team to win back-to-back Pro League titles.
For now, the team will be preparing for their next game on March 23rd against Team Empire with the following roster:
Leon "neLo" Pesić

Luke "Kendrew" Kendrew

Szymon "Saves" Kamieniak

Dimitri "Panix" de Longeaux

Byron "Blurr" Murray (Stand-in)

Cyril "jahk" Renoud (Coach)

Jack "Doki" Robertson (Suspended until April 2nd)