Missed the action on Day Four of the Six Invitational 2020? Fret not, check out a complete list of the scorelines here and read on for a brief summary of all the action seen on the fourth day of the fourth Six Invitational below as the eight remaining teams fought for a spot in the semi-finals and to stay out of the losers' bracket.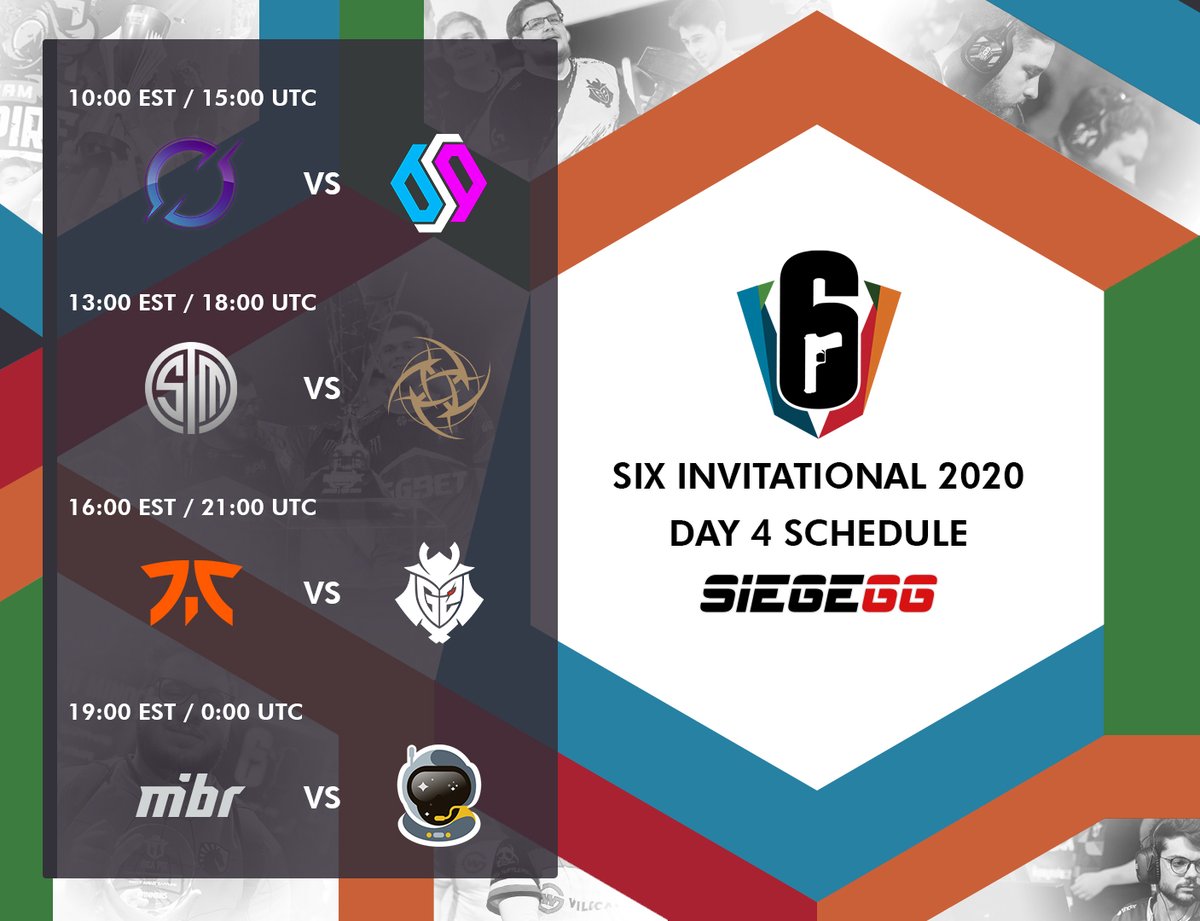 DarkZero Esports vs BDS Esport
Border (7-5), Consulate (7-8) and Coastline (7-2)
The day began with the winner of what was arguably seen as the hardest group versus the runner-up in the widely considered easiest group. Starting on Border, DZ quickly started dominating proceedings as their attacks took four rounds running thanks to reliable plants by Hotancold before ending the first half with a flawless round six on a lost looking BDS roster.
With sides switching, BDS looked much more comfortable on the offense as a Shaiiko triple kill on Ash secured them another round, however, the damage was done. Elemzje couldn't stop the NA roster from pushing onto map point despite a triple kill of his own before, three rounds later, DZ closed it out in a 7-5 scoreline in a flawless fashion.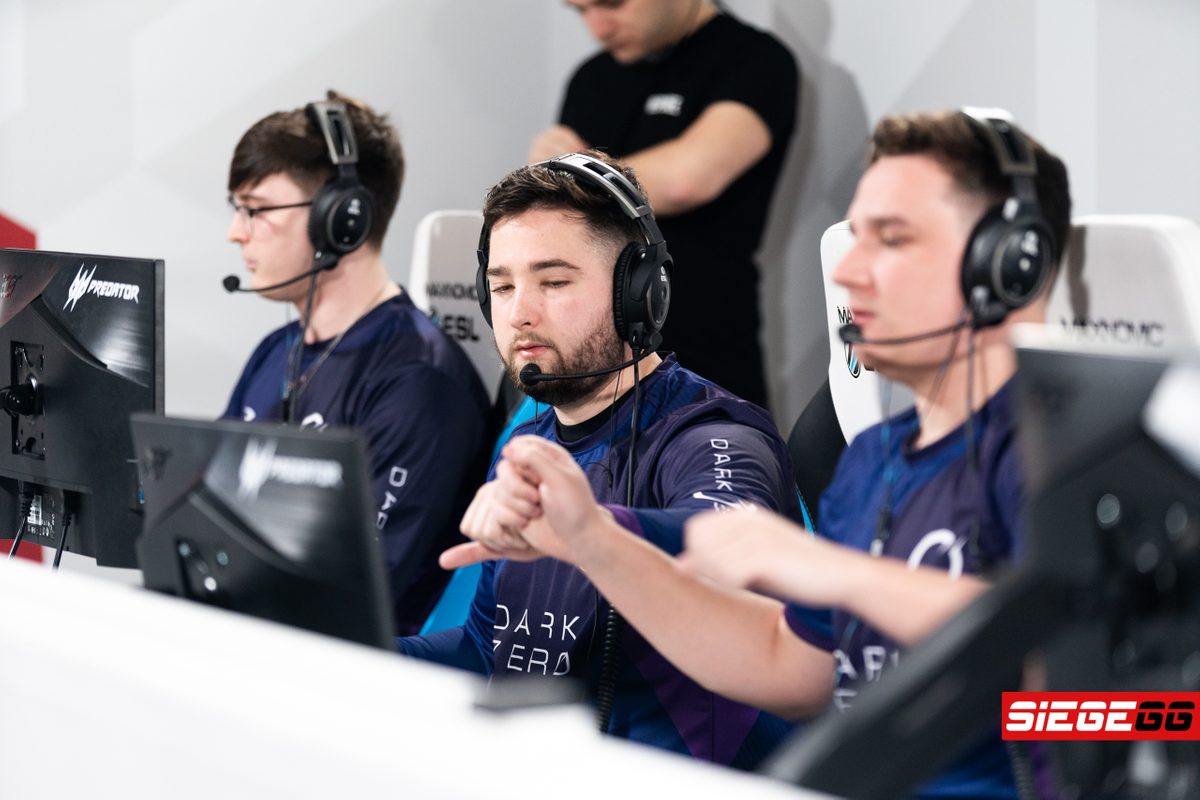 DarkZero's pick of Consulate came up next which began much the same way. An early lead by DarkZero on their defense was created as we saw triple kills in five rounds running from Skys, Mint, Hyper, rxwd and Shaiiko before DZ ended the half with another flawless round in a 4-2 scoreline. Elemzje topped his opponents with a quadruple kill to start a pretty strong half of their own to push all the way to overtime. Here three kills by Skys on entry took round 13 and an almost flawless round 14 pushed us to the final round where a 1v2 by rxwd gave the map to BDS Esport.
Finally, we saw Coastline which was quite a let down compared to the previous two maps. The first half saw Hotancold get a total of 13 kills as well as a 1v1 victory while Mint secured a 1v3 victory to give them a massive 5-1 lead. A quadruple kill by rxwd followed by a 1v1 victory by RaFaLe gave BDS one more round before DZ locked it out 7-2 to win the series: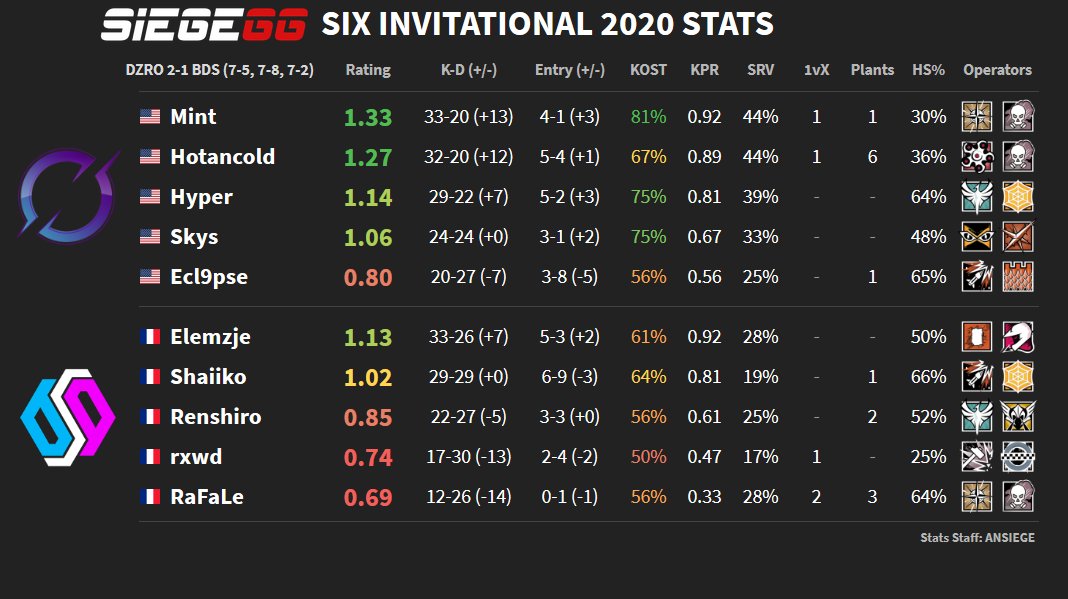 This means DarkZero keeps their unbeaten record alive to progress to the semi-finals while BDS becomes the very first team to enter into the lower-brackets for the event.
Ninjas in Pyjamas vs Team SoloMid
Consulate (7-8), Kafe Dostoyevsky (3-7) and Bank
Game two saw the second North American team of the day play the first seeded LATAM roster of Ninjas in Pyjamas. TSM's pick of Consulate started out with a TSM lead as they took the first three attacks with relative ease. Double kills by Beaulo opened up rounds one and two while an early plant allowed TSM to gain round three before NiP finally got on the board thanks to the unanswered elimination of Achieved and Beaulo.
TSM eventually ended the half with a slight 4-2 lead which was immediately eliminated as NiP both caught up and overtook them thanks to the standout plays of muzi. As the map pushed into overtime both teams took their defensive round putting NiP in an excellent position to take it, however, a double kill by Beaulo onto the Mira and Pulse of Julio and pino ended their hopes as TSM took the map 8-7.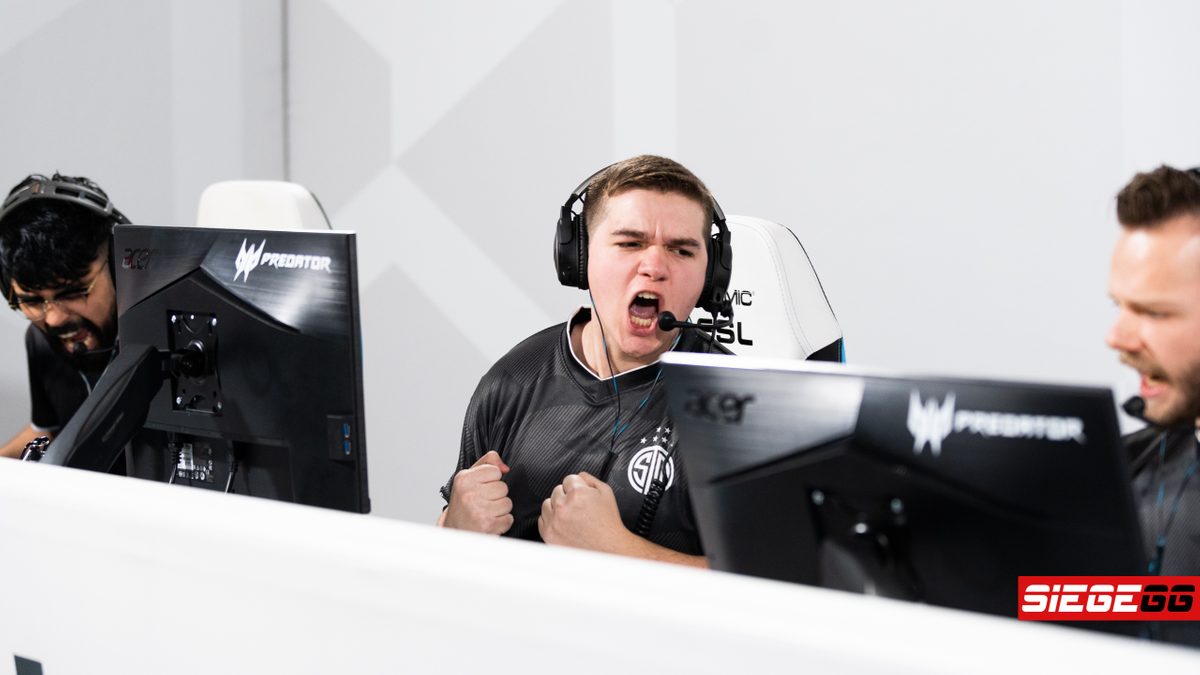 Besides from a round two victory by NiP, they never really looked like competitors in map two of Kafe despite it being their map pick. TSM won increasingly one-sided rounds throughout their defensive half before finally losing a second round thanks to a 1v2 by Julio on Castle on the Bar/Cocktail objective and then a third via another 1vX by Julio on the Reading/Dining site two rounds later. TSM eventually closed it down on round 10 as Julio finally lost a 1vX against Geo to end the map 7-3 and the series 2-0 meaning TSM became the second semi-finalist.
G2 Esports vs Fnatic
Kafe Dostoyevsky (7-5), Border (4-7) and Villa (5-7)
Next up we had the game of the day and one of the biggest upsets in R6 history as the back-to-back World Champions finally lost a game at a Six Invitational for the very first time. The last time these two teams met was during the Season 8 semi-finals following Fnatic's huge upset victory over Evil Geniuses which ended in a devastating 6-0, 6-0 victory to G2, however now, following other one of Fnatic's upset victories over Team Empire, Fnatic is back and better than ever and ready to take out another one of the event's favourites.
Just as was the case against Empire, Fnatic started out slow against G2 losing three rounds in a row on their offence before an awakened Virtue got the team on running. A double kill to close the round won them round four and another double to open round five added to it before G2 took the half 4-2. As the team's swapped sides they began to trade rounds back and forth which was too little for Fnatic due to the initial deficit. The map eventually ended with a 7-5 scoreline due to a 1v1 victory by Fabian over Tex following a zero second plant.
Tex made up for the lost round by securing quadruple kill on round one of Border to start off a very back and forth map. In the first half alone the lead was traded three times between teams before eventually ending on a 3-3 scoreline before Fnatic shot into the lead in the beginning of their own defensive half. A 4k and a 1v1 victory by Lusty as well as a triple kill by Magnet but the Aussies onto map point before Magnet and Tex salvaged a 2v4 situation on time to win the map 7-4 and push us onto map three.
With Fnatic starting Villa on defence first they were expected to rush into the lead with G2's response in the second half being what mattered. With this in mind, Fnatic managed to win five rounds in the first half with G2's lone victory coming off a very quick and successful rush into the Games/Aviator objective in round four. With sides switched, G2 began to claw back their deficit winning two rounds with relative ease before Fnatic pushed onto series point after a flawless Kitchen/Dining attack putting G2 into a precarious situation. This was shown two rounds later when a Magnet was left in a 1v1 against UUNO for a spot in the semi-finals:
Now on Fnatic's last chance before overtime it happened again with another 1v1 with the bomb down, this time between Lusty and Pengu:
And so with that result the last remaining APAC team topples the world champions adding them to their list of major upsets that includes all three of R6's prior Major victors -- EG, G2 and Empire.
At this point, it looks like no one can stop Fnatic, and this expectation will be put to the test as they face Team SoloMid tomorrow in the event's semi-finals while G2 Esports must now complete a full lower-bracket run if they wish to defend their title.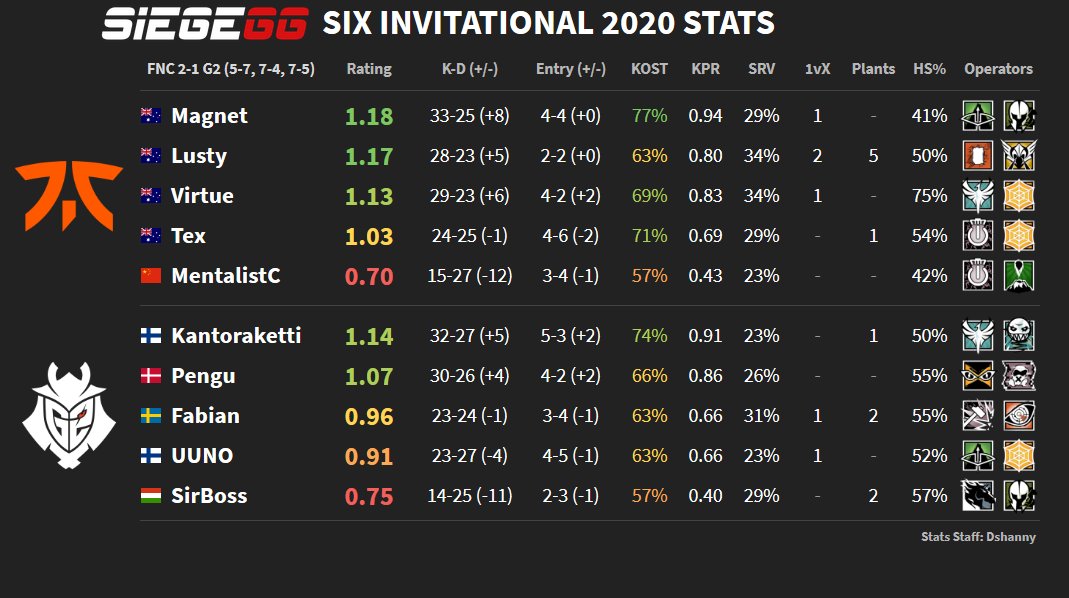 Spacestation Gaming vs MIBR
Villa (8-7), Border (7-3) and Clubhouse
The final game of the Invitational's quarter-finals saw a rematch of two games from the OGA Pit Minor two months ago in SSG vs MIBR. Last time these teams met each team won two maps each including an MIBR victory on Villa and an SSG victory on Border which signalled a three-map contest from the start.
Map one began terribly for SSG as, despite starting on defence in the most defence-sided maps in the game, they went behind early thanks to strong plays from Bullet1 and Novys. SSG did manage to win a total of three rounds on defence including a flawless round six, however, usually three lost rounds on the favoured side in this map is a death sentence for a team giving a strong confidence boost to MIBR swapped sides.
The Brazilians quickly took two rounds before an ace by Bosco broke up a possible streak and a 1v3 by Novys on round 10 put them on map point, 6-4. Spacestation fought back thanks to a Canadian plant on round 11 and a double kill on entry by Rampy in round 12 to remarkably push the game into overtime. At this point, the map returned to tradition as SSG starting on defence in overtime gave them a huge advantage as all three overtime rounds went to the defenders and so SSG won the map, 8-7.
Next up, Border which was a pretty even match in the first half. Fultz and Rampy's fragging prowess in round one was countered by a 1v1 victory by Mking in round two and a triple kill by Novys in round three to show the team was a threat. SSG fought back and eventually ended the half even yet again as Spacestation switched to the defensive half where they were definitely more comfortable. Two triple kills by ThinkingNade on Echo and Bandit gave SSG the first real lead of the game before yet another triple by ThinkingNade's Goyo on round ten put the team on match point which was cleaned up in a flawless round 11 aided by another 3k, this time by Fultz
Semi-Finals and Lower-Bracket
While today saw no teams be eliminated, yesterday will see two more go home as well as find our winners' finals: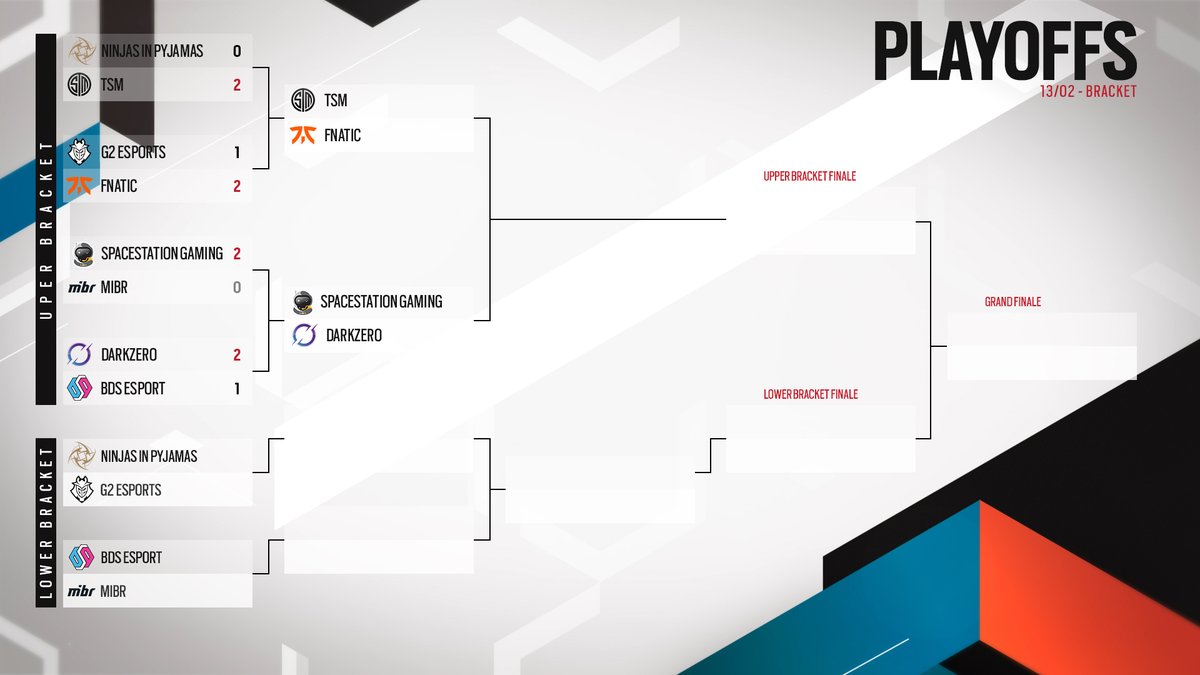 With three North American teams remaining in the winners' bracket, Fnatic will now be the team to watch as they attempt to continue one of the very greatest runs we've seen in R6 esports and push past the local opposition all the way to the final. In the losers' bracket meanwhile EU and LATAM will face off as G2 are joined by three of the very few teams who have beaten them on LAN before -- NiP in Season 6, BDS at DHM19 and MIBR at the OGA PIT Minor.
---
Catch all of day five's Six Invitational action on the Rainbow6 Twitch channel from 10 AM EDT onwards, with more exciting matches to come as we say goodbye to two more teams and we learn who we will see face each other on the main stage on Friday